Travis Scott Takes Zero Accountability For Astroworld Fatalities In First Interview Since Deadly Festival: 'Things Happen'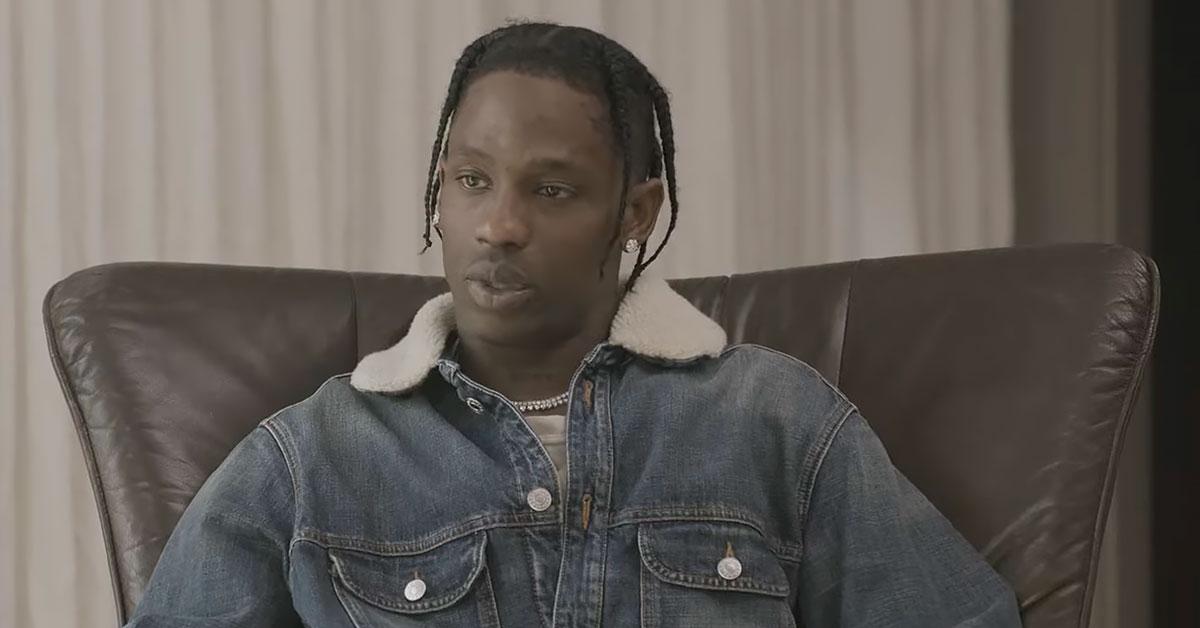 Travis Scott is refusing to take accountability for the 10 people who died at his Astroworld Festival last month.
The 30-year-old rapper chose to sit down with Charlamagne Tha God for an hour-long interview that aired Thursday morning, explaining that he was still processing the catastrophic events of Nov. 5, during which thousands of his concertgoers were "compressed" and "unable to escape" the overcrowded show at NRG Park in Houston, Texas.
Article continues below advertisement
He said his intention for the sit-down was to find some sort of way to be able to "communicate" where he was mentally and emotionally.
Unfortunately, Travis dodged accepting any kind of responsibility for the fatalities, despite his long history of encouraging and praising his fans who "rage" beyond what is considered safe.
"Something happened, and I feel like it's just – I needed a way to kind of communicate..." explained Kylie Jenner's baby daddy. "...I've always been that person to always see things through with the people that share experiences with me. Things happen, you know, and it's been such a time. And I've just been trying to just really figure things out."
He told Charlamagne he felt the need to "step up and be the voice" of his fans, who he referred to as his "family," saying his focus was now on how to avoid these tragedies in the future.
Article continues below advertisement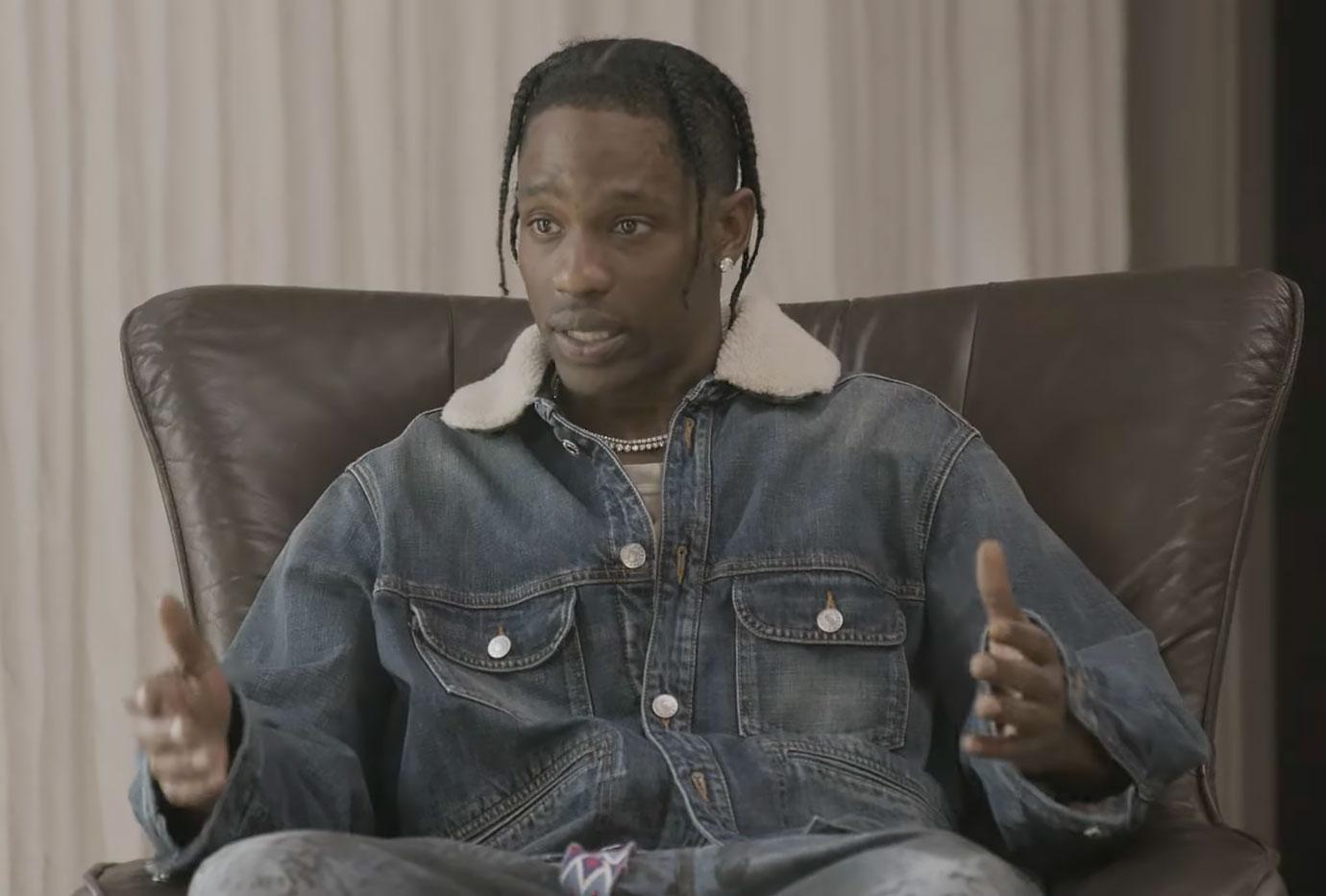 Travis insisted he did not know "exactly what happened" at his show until "minutes before the press conference," adding that he had "heard things" after the concert wrapped but didn't know "details," including that people had died.
As RadarOnline.com has reported, the rapper continued performing for 37 minutes after authorities declared the show a "mass-casualty" event.
Article continues below advertisement
He told Tha God he stopped the music "a couple times" whenever he saw something that was off in the crowd but maintained he did not hear any of the collective cries for help from the distressed attendees.
He claims his "in-ear" told him to wrap up the show "after the guest," who was Drake, but insists he was never told exactly how bad things were.
Travis appeared to get somewhat emotional while talking about the families of those 10 deceased individuals, saying he has met with some of them privately. Others, as we've reported, have refused his financial aid and involvement in burying their relatives.
"They lost their loved ones," he said. "I just always wanna be there for them. I'm gonna fix this problem and make sure this doesn't happen in the future and be the No. 1 voice for this. We gotta figure it out."
Article continues below advertisement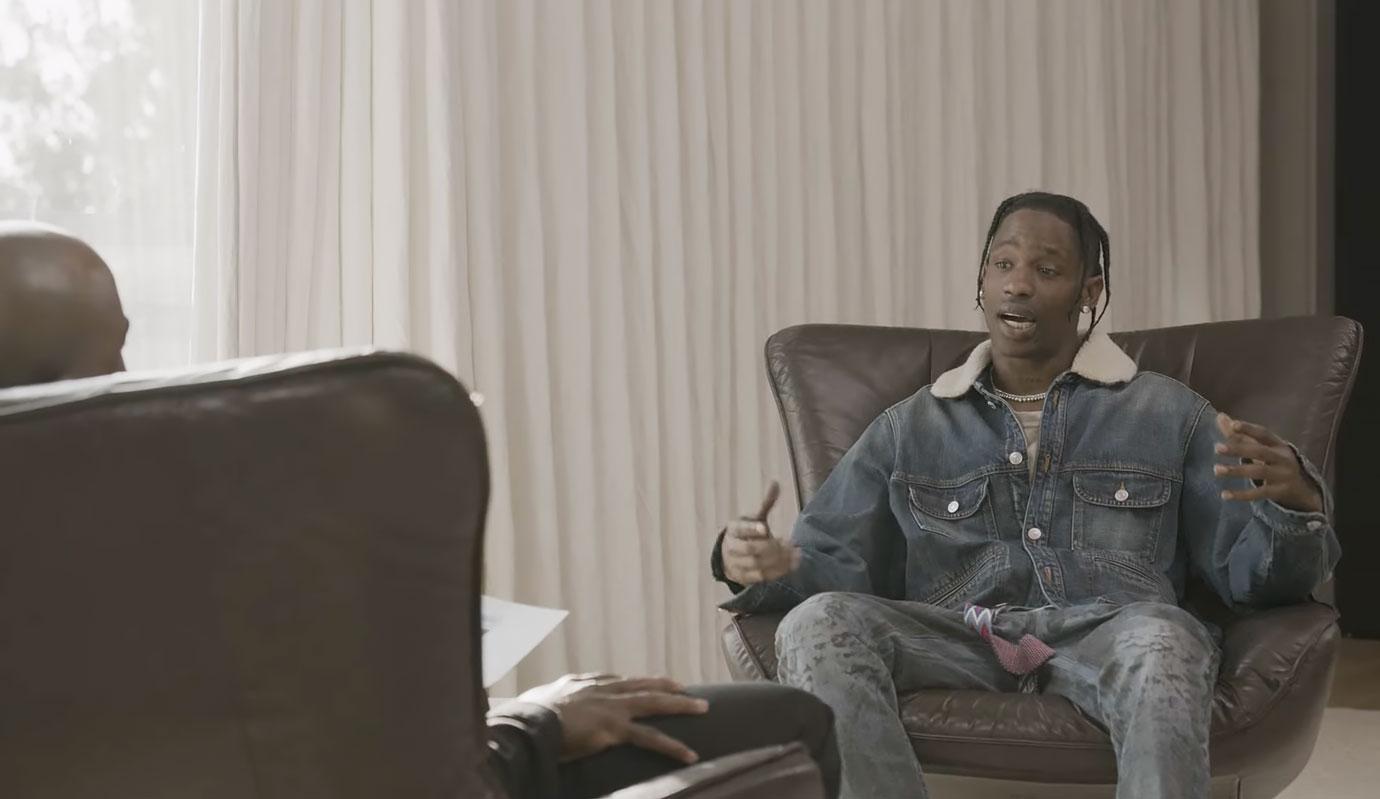 Asked numerous times if he felt a sense of responsibility for what happened, Travis said he believes his only responsibility is to figure out what went wrong and not let it happen again.
While he admitted he was the face of the festival, he also pointed out that, as an artist, he and his team focus on the creative aspects of the show, not so much the safety and logistics, which in theory is the job of a promotor.
Article continues below advertisement
Travis told Charlamagne he's been coping with the aftermath by staying home and in his room, prompting the radio personality to bring up those viral photos showing the rapper golfing with Mark Wahlberg and Michael Jordan over the Thanksgiving weekend.
Travis simply said they were good people for him to be around and that it was just a thing for the holiday. He also threw in that "some fan came and asked for a photo" during the outing.
Just last week, Scott responded to one of the hundreds of lawsuits that have been filed against him and his various entities. He issued a "general denial" of all accusations and asked that the case be dismissed with prejudice.