Travis Scott Called Bleeding, Bruised, Unconscious Fans At Past Shows Heroes, Sang While Staring At Lifeless Astroworld Attendee
Travis Scott's schtick has always been to have the most crazed, reckless, out-of-control fan base he possibly can.
In fact, evidence of the rapper's "rage no matter the cost" mentality dates back to at least 2013.
Social media posts over the past eight years show Scott praising his bleeding, bruised, unconscious fans – and many are still active on his pages.
Article continues below advertisement
In 2013, the now-30-year-old musician posted a blurry closeup shot of him rapping into the mic as a female concertgoer stood behind him, grimacing in distress.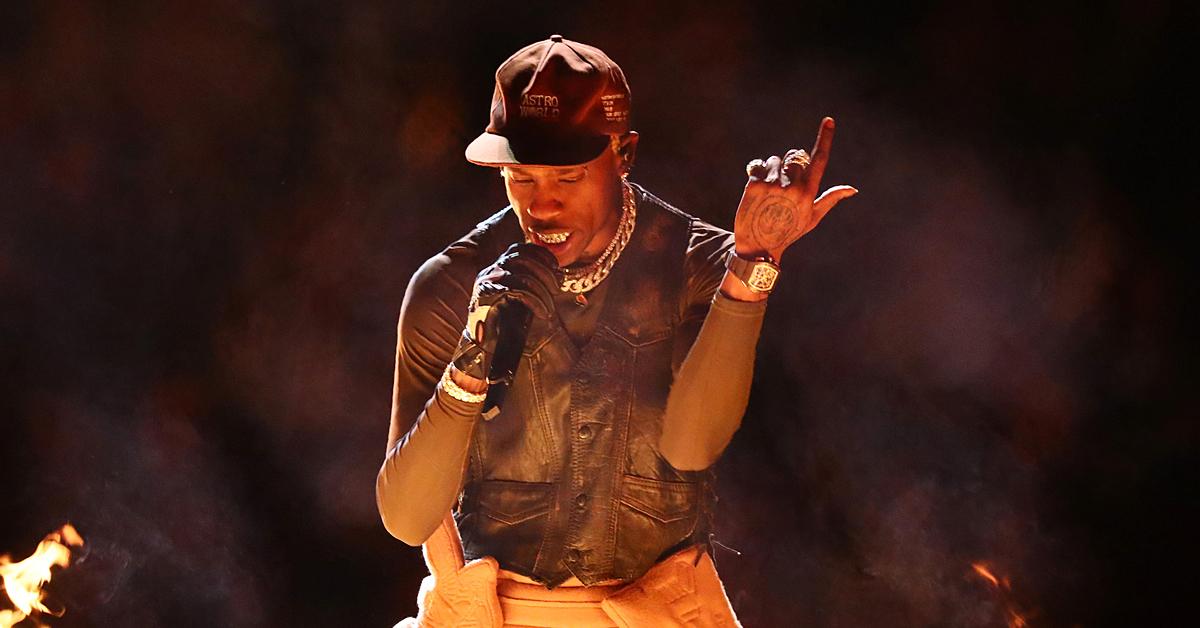 Article continues below advertisement
In 2014, Travis posted a photo showing his view from the stage of a very packed performance. "It's not a show until someone pass out," he wrote alongside the picture.
Later that year, he shared a photo of a concertgoer lying lifeless on the ground. "WTF," he captioned the image.
He also showed off a group of diehard fans standing behind a metal barricade. "She broke her hand she doesn't give a f--k!!!" he proudly captioned the photo that showed a cast on the left hand of a female attendee.
In 2015, Scott shared a picture of another unconscious concertgoer. "To the kid that didn't survive the rodeo. Ur a hero in [my] book," he captioned the shot.
He also posted a "fan video" that showed fans raving inside a packed venue. The crowd was seen dancing to the music and waving phones in the air. "Only a couple people survived out of this group," he captioned the clip.
Article continues below advertisement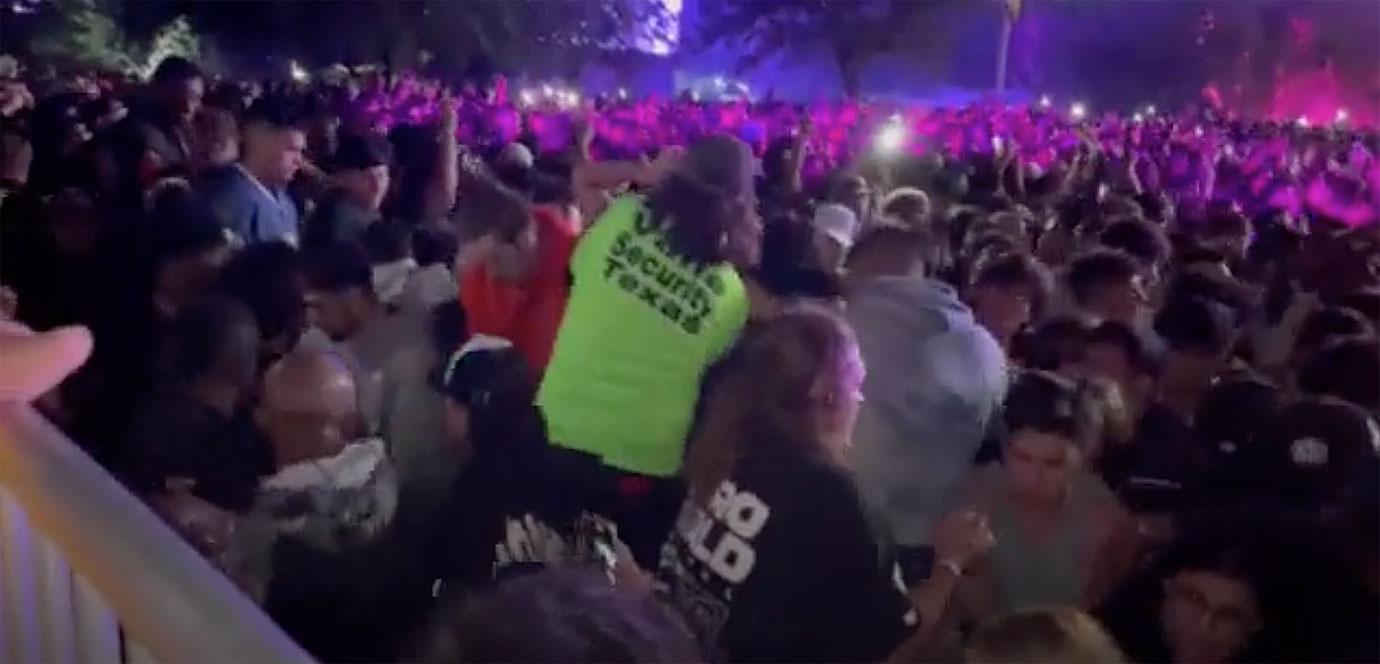 That same year, the rapper wrote "I love you" under a photo of a fan that had suffered a bruised and bloodied right eye at one of his performances.
In another post, he shared a picture of paramedics tending to a concertgoer who had blacked out at one of his shows. "Last day of tour was tonight very wild," he wrote at the time. "To that kid who blackout. Ur a hero."
Travis pleaded guilty to charges of reckless conduct stemming from an incident at Lollapalooza 2015.
Article continues below advertisement
His posts from 2016 include a still of a man with a sling around his arm and an icepack on his shoulder. "This makes me cry," Scott wrote at the time, adding a grinning emoji.
In 2017, he posted a photo of a fan wincing in pain, being carried out from one of his shows. "Only some make it," he wrote alongside the image.
That same year, he pleaded guilty to charges of disorderly conduct for inciting a riot at a performance in Arkansas.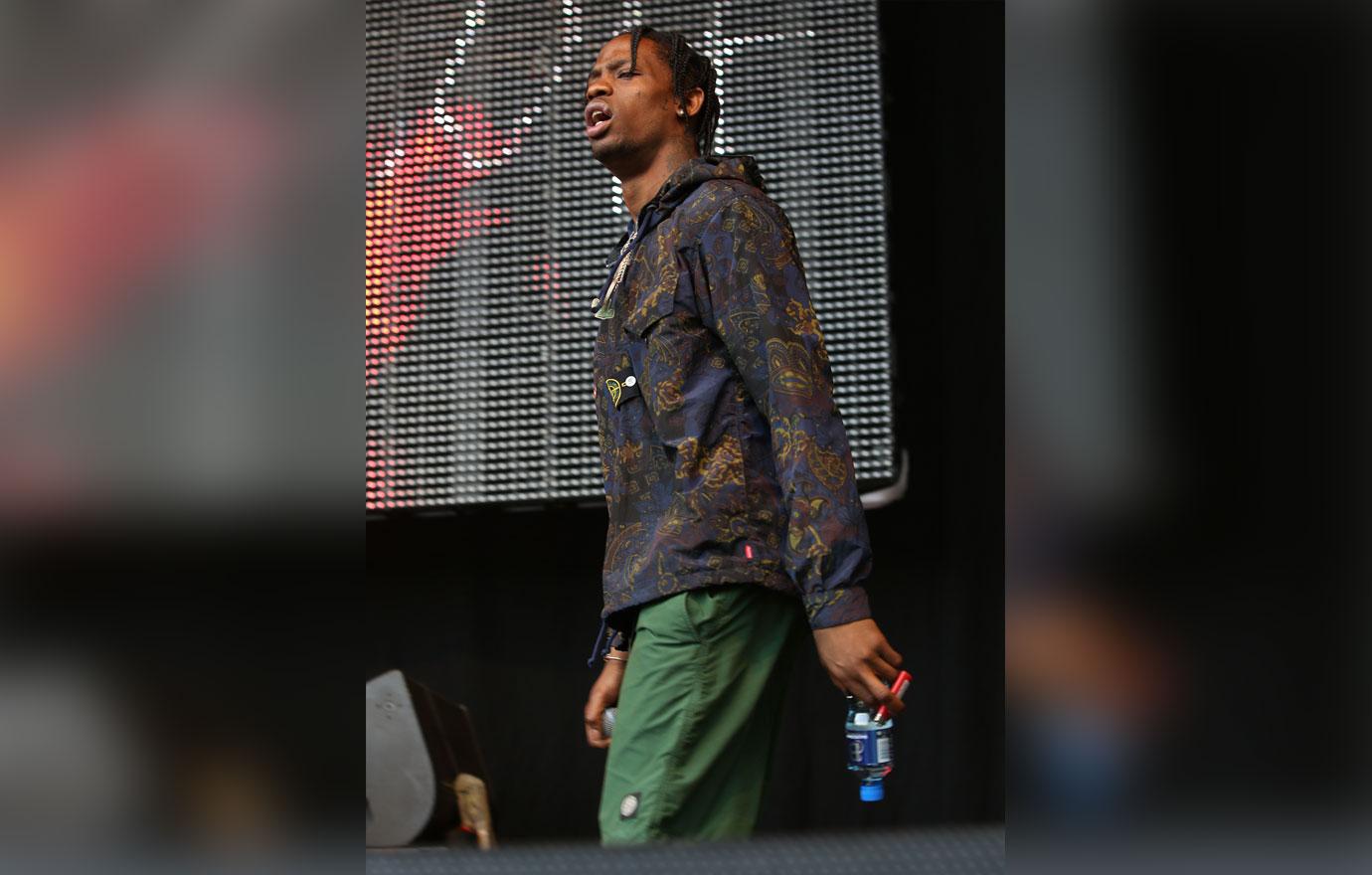 Article continues below advertisement
In 2019, the musician shared footage of the chaotic scene of fans rushing to enter his concert, where three people were hospitalized with show-related injuries.
"Da youth dem control the frequency. Everyone have fun. Ragers set the tone when I come out tonight. Be safe rage hard. Ahhhhhhhhhhhh," he captioned a video of the stampede, later adding, "Thanks to everybody that pulled up to rage."
Promotional footage for this year's Astroworld Festival, which was released in May, contained clips from that 2019 show, dubbed with audio of news reports about fans breaching barriers.
After it was reported that the festival had sold out, he posted in a since-deleted tweet, "Naw and we still sneaking the wikd ones in."
As more details surrounding the 2021 Astroworld Festival massacre continue to emerge, one stomach-turning video shows Scott singing while seemingly staring directly at a lifeless body being carried out from Houston's jam-packed NRG Park.
"[Trigger warning]//dead body," the attendee cautioned, captioning the clip, "Travis is really singing meanwhile looking at a dead body? WHAT TF."
Article continues below advertisement
Eight people ranging in age from 14 to 27 died at this year's show. A 9-year-old boy is in a coma, and a 22-year-old woman was just declared brain dead.
Many more are still being treated for life-threatening injuries.
A chilling video taken by another attendee standing within the first few rows of the stage shows Travis acknowledging and disregarding an ambulance.