Houston Fire Chief Says Travis Scott 'Absolutely' Should Have Stopped Performance, As Astroworld Video Shows Rapper Acknowledging & Disregarding Ambulances
The Houston Fire Chief believes Travis Scott had both the ability and the obligation to stop his Friday night performance at Astroworld Festival, which could have prevented those eight casualties and hundreds of injuries.
Article continues below advertisement
Virtually stopping by the Today show Tuesday morning, Chief Samuel Peña gave Savannah Guthrie his initial perspective on the devastating situation while cautioning that the investigation is far from over.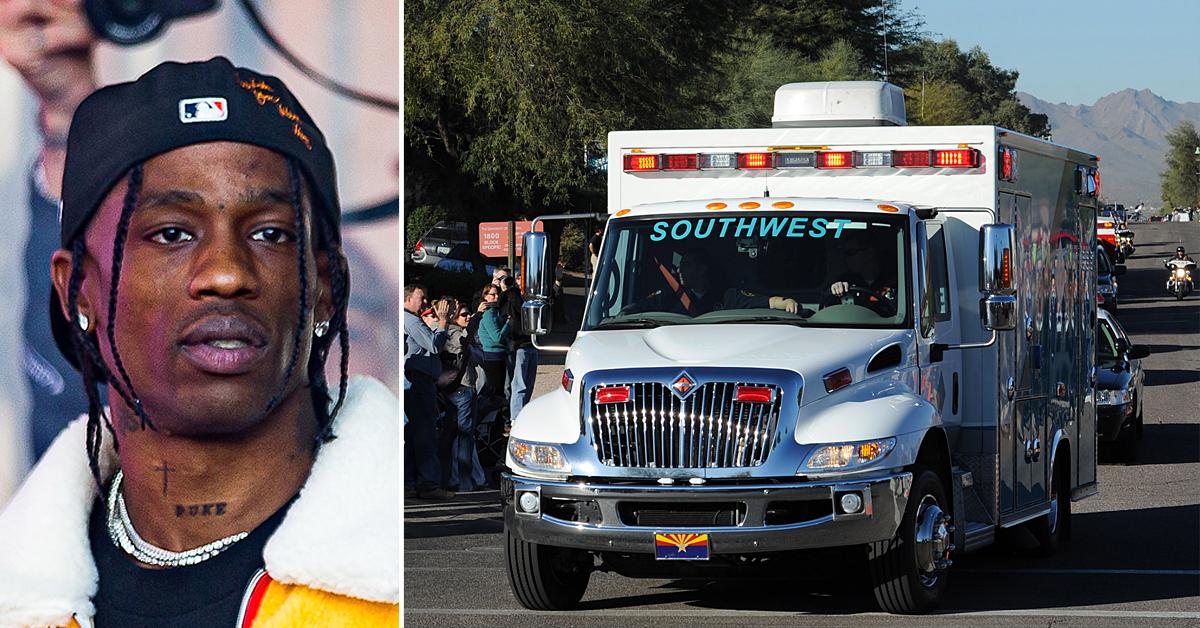 Article continues below advertisement
Before answering any questions, though, he first expressed his condolences to the families of the deceased – who ranged in age from 14 to 27 – and sympathy for all who were affected.
Currently, a 9-year-old boy who was sitting on top of his father's shoulders at the concert is fighting for his life in a medically induced coma after he went into cardiac arrest, which caused damage to his heart, liver and lungs, according to CNN. He also has brain swelling.
"We're starting to get some picture of what may have caused this incident," Peña said. "It seems as though the crowd began to try to push towards the front to get as close to the stage as they could when Mr. Scott's set began. And what was happening is the barricades that were placed to prevent the surge toward the stage, in essence, caused other areas of pinch points. And as the crowd began to surge and push and compress towards the front, it was those people in the center that began to get crushed, and the injuries started to begin."
"We're still trying to determine what caused the crowd to begin that surge, but certainly, we're looking at everything," he added. "We're participating with the Houston Police Department, who's taken the lead on this investigation."
Peña said one of his goals was to "ensure that this does not happen again."
Article continues below advertisement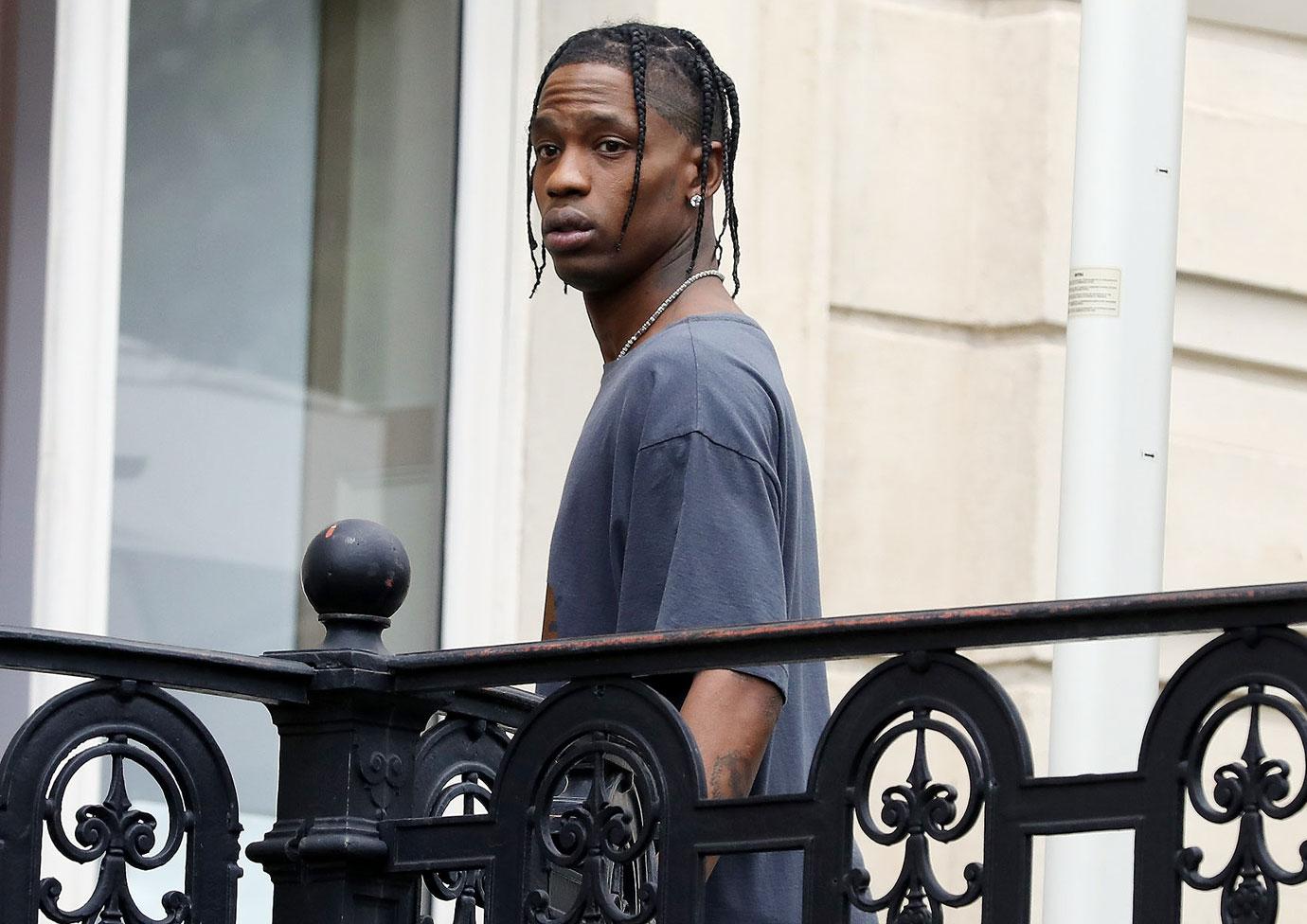 Both the Houston Fire Department (HFD) and the Houston Police Department (HPD) declared that the show was a "mass-casualty" event at approximately 9:38 PM local time. The first patient treated by HFD paramedics occurred just 2 minutes later.
The music reportedly continued until 10:15 PM.
Article continues below advertisement
One chilling video taken by an attendee standing within the first few rows of the stage showed Scott pausing his set when he noticed commotion.
"There's an ambulance out th–whoa, whoa, whoa," he said into the mic, pointing out toward into the crowd. He pointed and stared silently at what was going on for 24 whole seconds.
"What the f--k is that?" he eventually said into the mic, still pointing. Five seconds later, he told the crowd, "If everybody could put their middle finger up in the sky."
A video of the same moment taken from another angle showed that two men who appeared to be part of Scott's crew approached him on the stage and talked to him for a few seconds. Travis then got back on the mic and said, "Eyyy! All that, all that, all that, all that. Two hands to the sky! Two hands to the sky. Y'all know what y'all came to do. [Inaudible], let's go. I wanna make this motherf--kin' ground shake, goddamnit!"
Other videos from the same distance away showed the rapper smiling and nodding at the crowd while people could be heard screaming at him in distress, "Please help us!"
Instead, he noticed a concertgoer up in a tree and gave them a shoutout. "Hold on, hold on," he said into the mic. "Turn the lights on. I think I see somebody in a tree. Turn the lights on. Turn the lights on. Turn the lights on."
Article continues below advertisement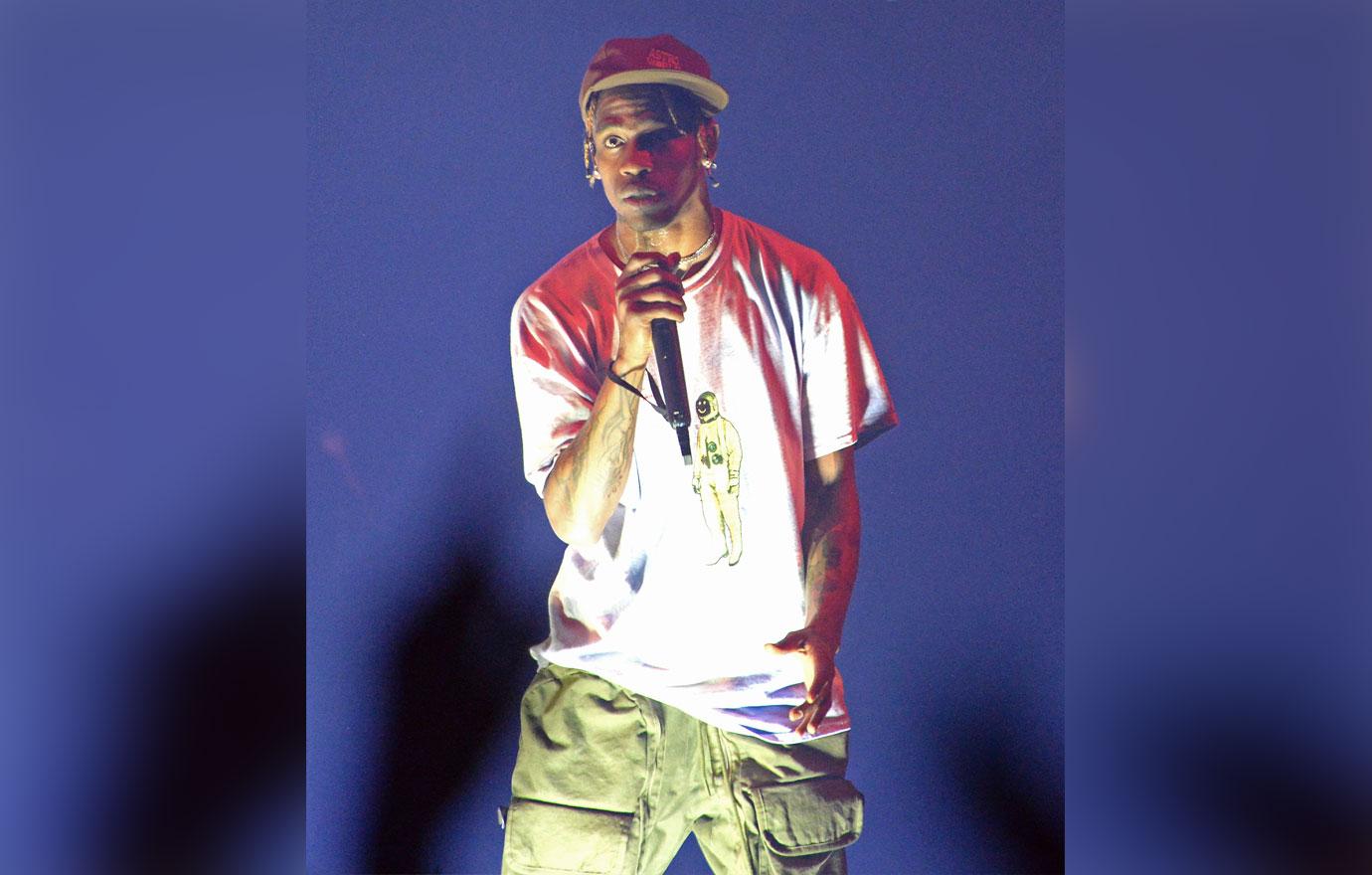 Peña told Guthrie there were "certainly a lot of questions to be answered."
She wondered if the show could have been stopped before the chaos turned deadly, asking point blank if that was Scott's responsibility.
"Absolutely," Peña replied. "We all have our responsibility. Everybody at that event has a responsibility, starting from the artist on down. Certainly, as soon as they became aware... And there was evidence that the crowd itself was trying to approach some of their private security that was closer to that stage, that something was wrong."
He confirmed the presence of the ambulance that was trying to make its way through the mobs of people.
Article continues below advertisement
"The artist has command of that crowd," Peña said. "In my opinion – and this is my opinion right now because everything is gonna be fleshed out throughout this investigation – but certainly, if the artist notices that something is going on, he can certainly pause that performance, turn on the lights and say, 'Hey, we're not gonna continue until this thing is resolved.'"
While it's not been confirmed, concertgoers who filmed the two men speaking to Travis on stage allege that they informed the rapper of the "mass casualties."
When asked if his department had collected any evidence to show that Scott initiated the surge, Peña said, "No, not at this point. I'm not prepared to say that. I'm not prepared to say that he was fully aware of what was going on."
"All I'm saying is that everybody at that event – from the artist on down, security, and everybody that's there to provide public safety, including the crowds – we all have a responsibility when we attend these venues to ensure each other's safety."
He reiterated that he hopes to provide answers to everyone's questions upon conclusion of the investigation, adding that "we cannot have this happen again – here in the city or anywhere."