Trevor Bauer Will Sit Out Of MLB Playoffs While Sexual Assault Investigation Continues, Dodgers Pitcher Hopes To 'Minimize Any Distraction'
Los Angeles Dodgers player Trevor Bauer will not be participating in the upcoming Major League Baseball playoffs, RadarOnline.com has learned.
The 30-year-old star pitcher has been on administrative leave since July, when the MLB and Pasadena Police Department announced they were launching separate investigations into claims he sexually assaulted a woman in the spring.
The investigations are ongoing.
Article continues below advertisement
"Today Mr. Bauer agreed to extend his administrative leave through the playoffs in a measure of good faith and in an effort to minimize any distraction to the Dodgers organization and his teammates," his agents, Jon Fetterolf and Rachel Luba, told us on Friday. "He continues to cooperate with the MLB investigation and refute the baseless allegations against him.
"Again, by definition administrative leave is neither a disciplinary action nor does it in any way reflect a finding in the league's investigation," they added.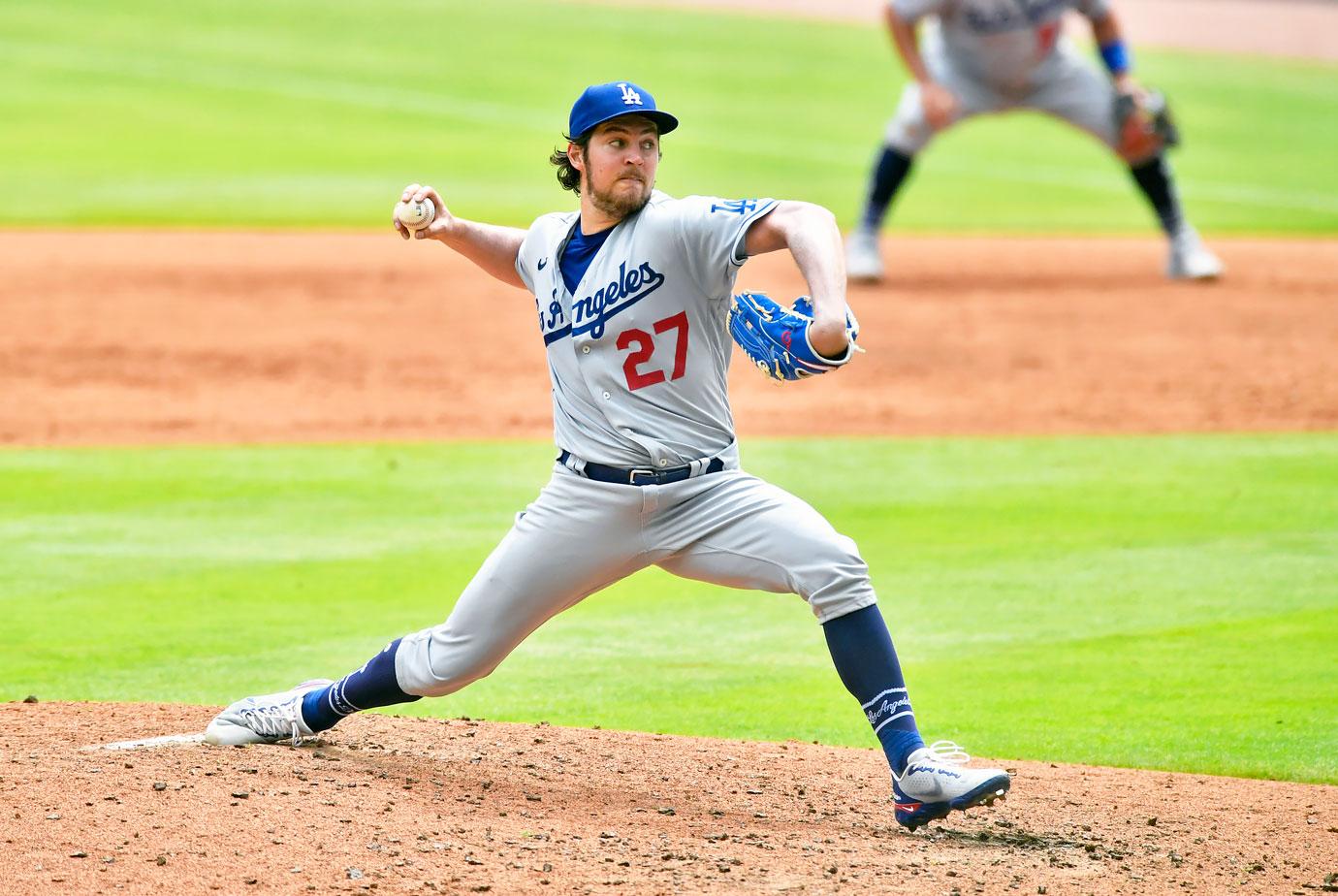 Article continues below advertisement
Bauer was accused of sexually assaulting a 27-year-old woman on two separate occasions at his Pasadena home in April and May of this year. The woman claimed Bauer choked her unconscious, sodomized her without consent, and punched her in the face and vagina.
He's repeatedly denied the allegations, claiming the rough sex with the woman was "consensual."
Article continues below advertisement
The woman took the stand to describe what she says happened during and after her two allegedly violent sexual encounters with the athlete, which she claimed took place on April 18 and May 15.
The woman alleged that she was tossed around "like a rag doll" and left in "so much pain."
"He was treating me like I wasn't a human being," she testified, before showing the judge how she claimed Bauer choked her unconscious with her own hair.
The woman said she sought medical attention following the second allegedly violent sexual encounter with Bauer after friends encouraged her to do so.
"I didn't want him to help me financially," she testified. "I didn't want him to do it to anybody else."
Article continues below advertisement
Bauer's legal team argued that the woman was only in pursuit of financial gain and provided several text messages she allegedly sent her friends, saying things like, "lll have my NDA signed and sealed, and my feelings button switched off, dont worry."
His attorneys also claimed that the accuser was motivated by fame and a desire to end Bauer's career.
They also pointed to the timing of the woman's TRO request and compared it to when the two allegedly violent sexual encounters took place, arguing that the date of her filing "undermines the credibility of her allegations."
Article continues below advertisement
Ultimately, Judge Dianna Gould-Saltman ruled against the woman's request for a permanent restraining order against Bauer, which consequentially dissolved the temporary restraining order that was in place.
Gould-Saltman determined that Bauer was not a threat to the woman and that the injuries she sustained were consented to by her.
"The injuries as shown in the photographs are terrible. If she set limits and he exceeded them, this case would've been clear," the judge stated in court. "But she set limits without considering all the consequences, and the respondent did not exceed limits that the petitioner set."