Tori Spelling Spotted At Medical Facility For Second Surgery As Marriage To Dean McDermott Crumbles
90210 actress Tori Spelling is back in the hospital as she deals with health issues while still dealing with her marriage problems with Dean McDermott.
The daughter of late television producer Aaron Spelling shared the shocking news on her Instagram Story.
Article continues below advertisement
The 48-year old posted a photo of herself in a medical room with her IVs connected to her. She captioned the post, which she has since deleted, "sinus surgery part 2..."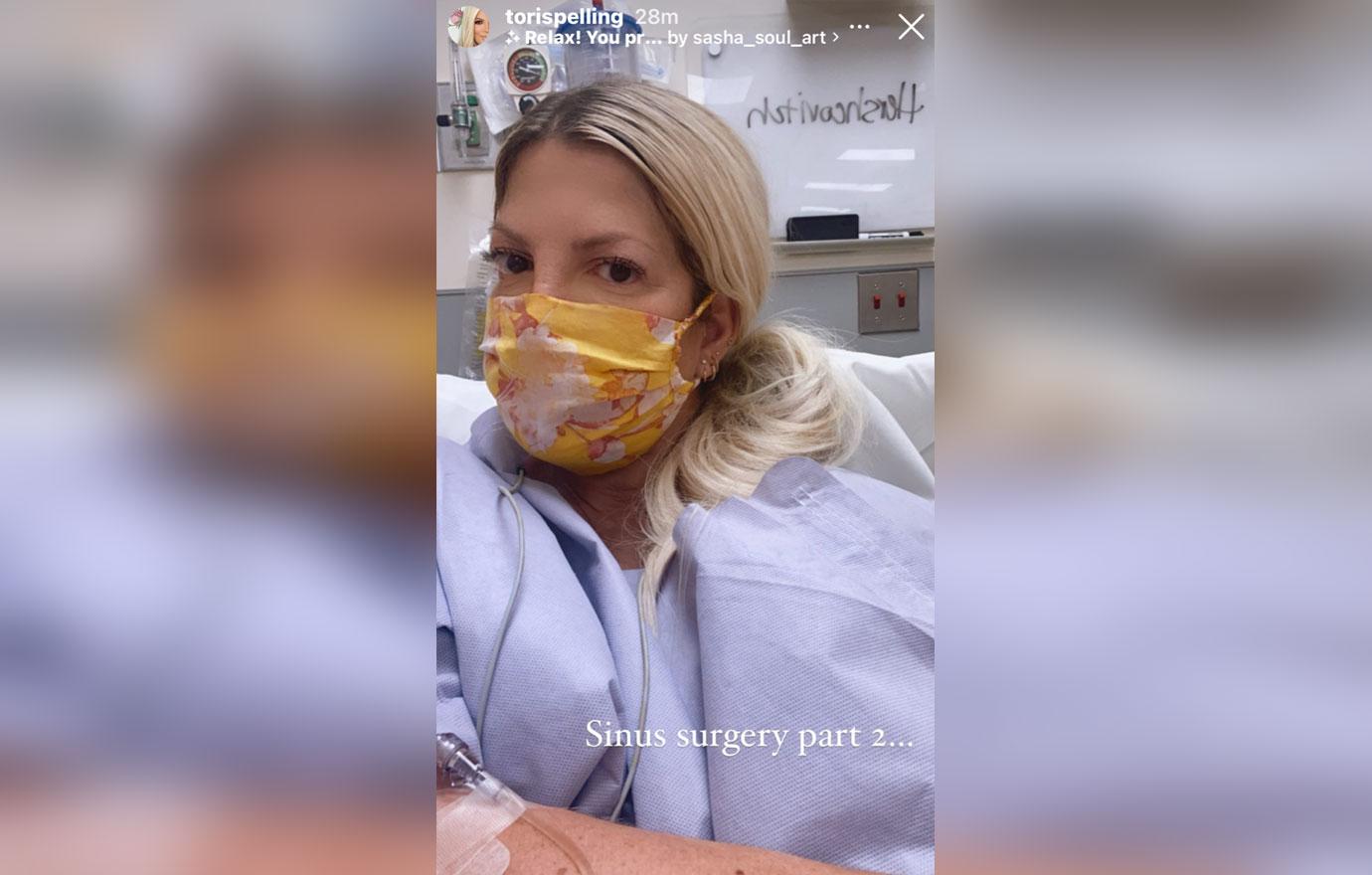 Article continues below advertisement
Tori looks like she is stressed out while waiting for the doctor to come in and start working on her face. It was only a couple of weeks ago when Tori was last spotted at the doctor's office trying to find a solution to her problems breathing.
The surgery is only adding to the stress of Tori's life at the moment. As Radar previously reported, she is dealing with divorce rumors swirling her marriage to Dean McDermott.
Article continues below advertisement
The two have sparked speculation their marriage is in trouble after being caught without their wedding rings on numerous occasions in the last couple of weeks.
Tori admitted to her friend Jeff Lewis that they were having issues. She said Dean had only recently returned home after shooting a movie for six months outside the country.
Article continues below advertisement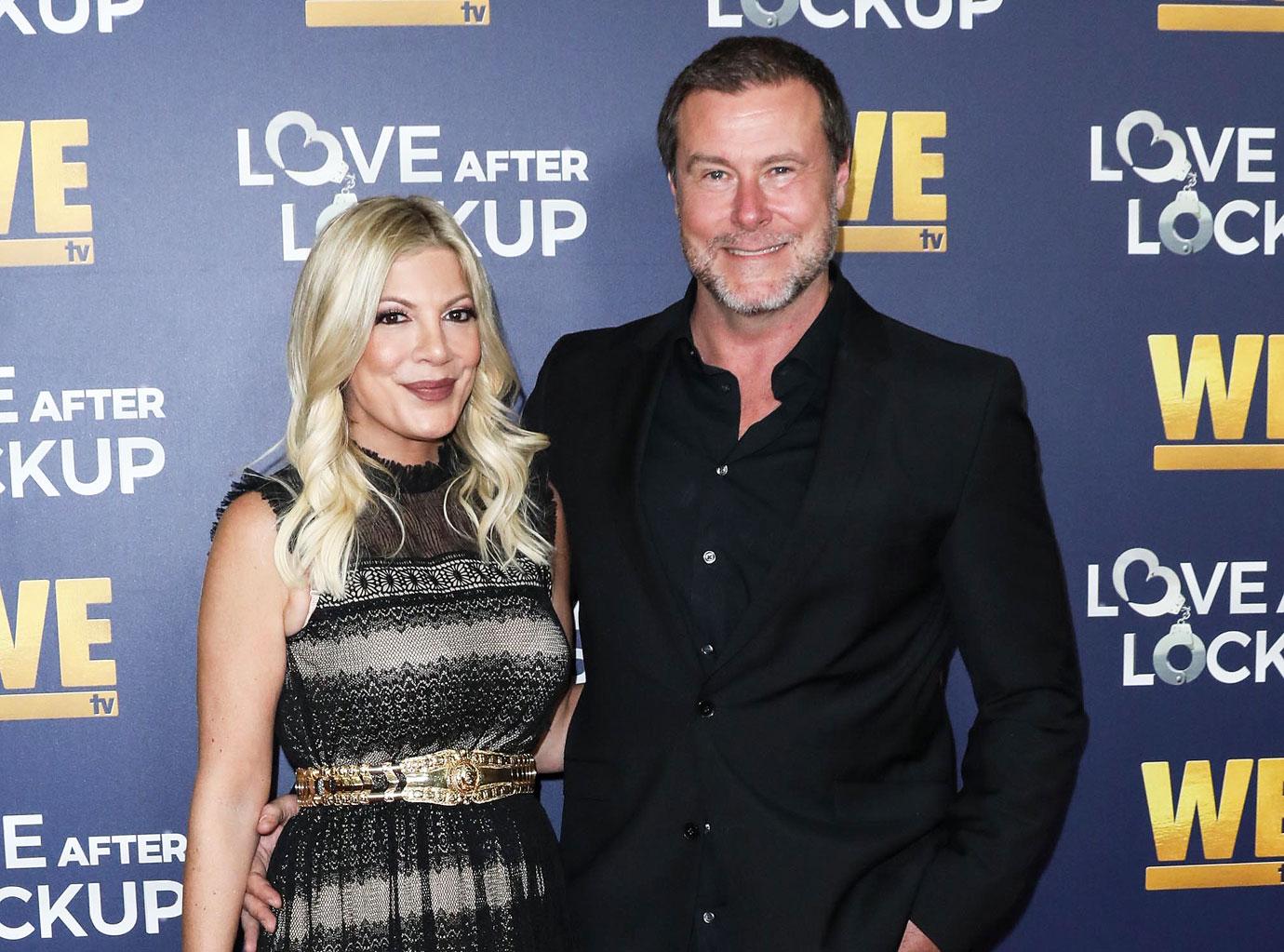 Tori said while Dean was gone their kids started sleeping in the master. She said it's been hard to kick them out even though Dean is back home now.
Article continues below advertisement
Aside from the sleeping situation, Tori didn't celebrate Dean on Father's Day and instead left the home on the holiday. She decided to spend the day with Million Dollar Listing star Josh Flagg.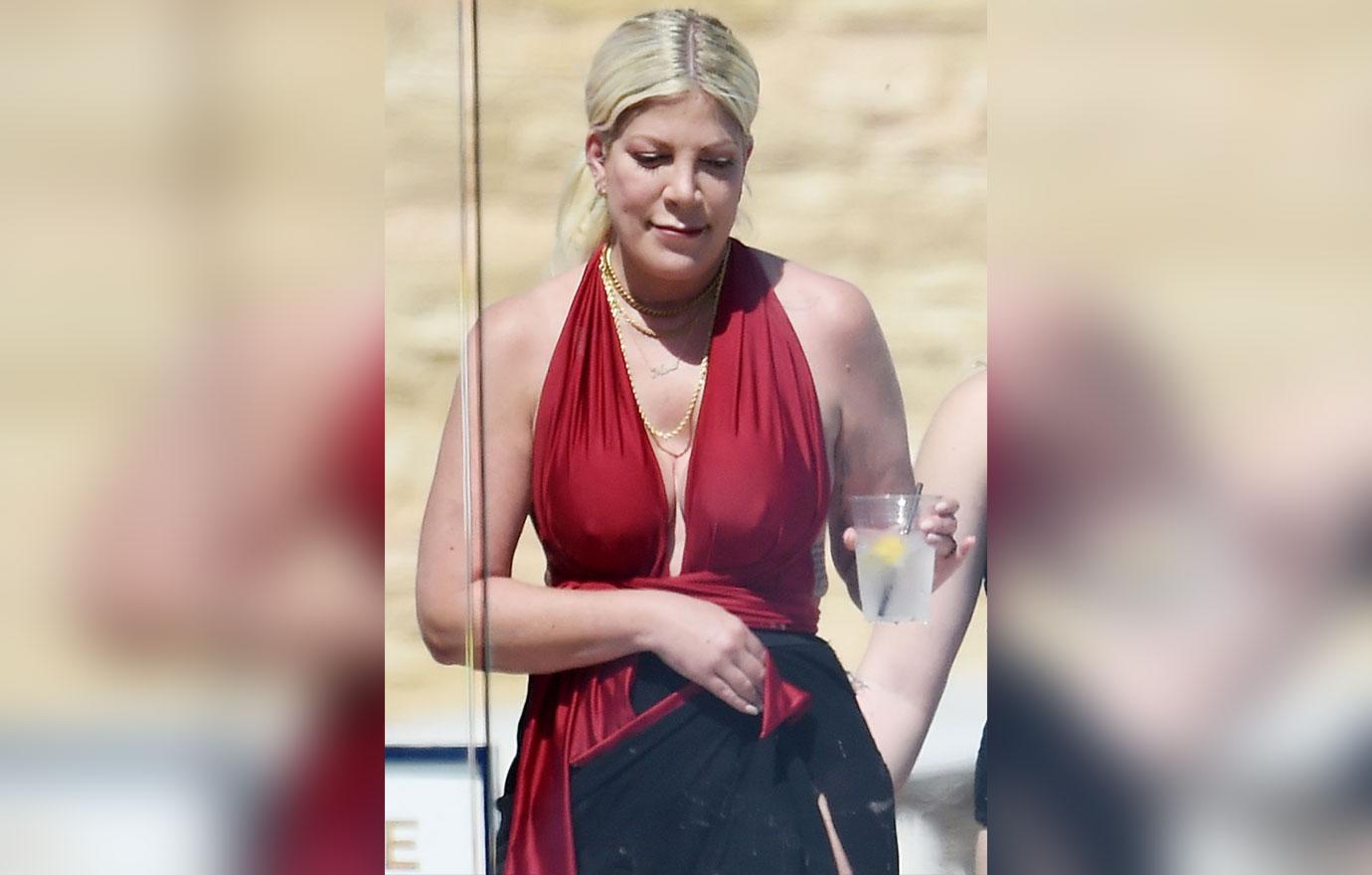 Article continues below advertisement
She has been posting cryptic messages on social media for weeks and even had a dinner date with rapper The Game. Tori and Dean have not been seen together in weeks nor do they post photos on social.
Earlier this week, a report broke claiming Dean was ready to file for divorce but was unable to afford to pay for divorce proceedings. The couple is said to have been drowning trying to keep up with the expenses related to their five children.
Article continues below advertisement
Neither has commented on the claims both are ready to end their 15-year marriage.