Tori Spelling Reveals Teen Daughter Faced Panic Attacks After Getting Bullied By School Principal As Actress Deals With Dean McDermott Marriage Woes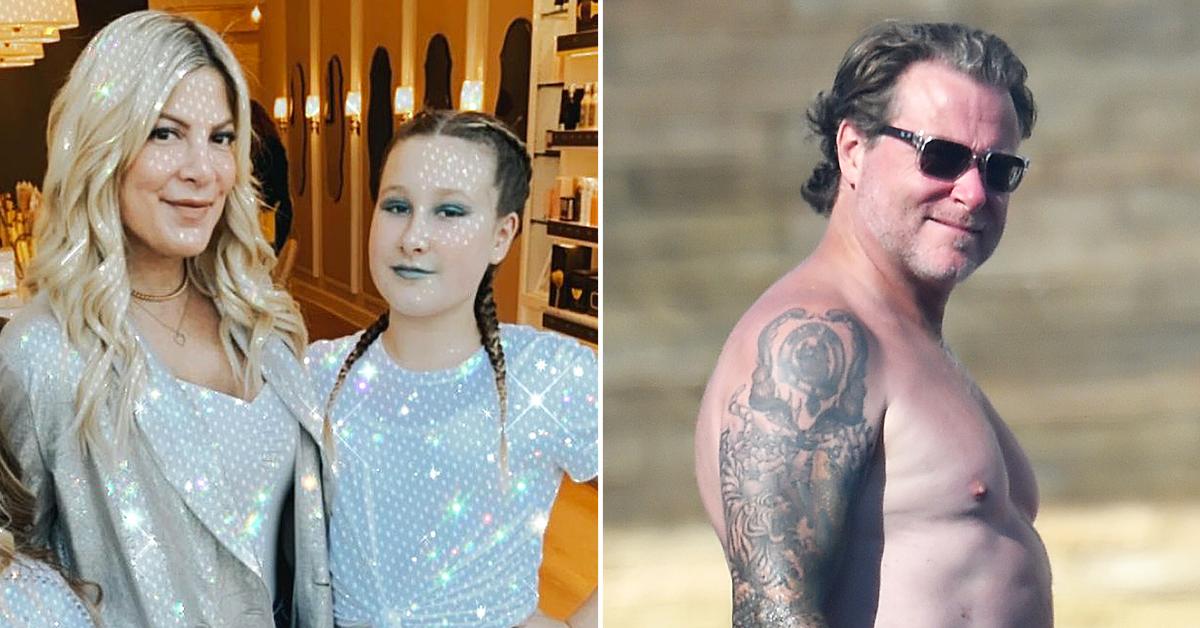 Tori Spelling is opening up about her daughter suffering in silence at the hands of bullies, including the teenager's school principal.
Article continues below advertisement
The Beverly Hills, 90210 actress posted several never-before-seen photos of Stella -- her 13-year-old daughter with Dean McDermott -- and told an emotional tale about how the teen's health was affected after she was ganged up on at her long-time elementary school.
Article continues below advertisement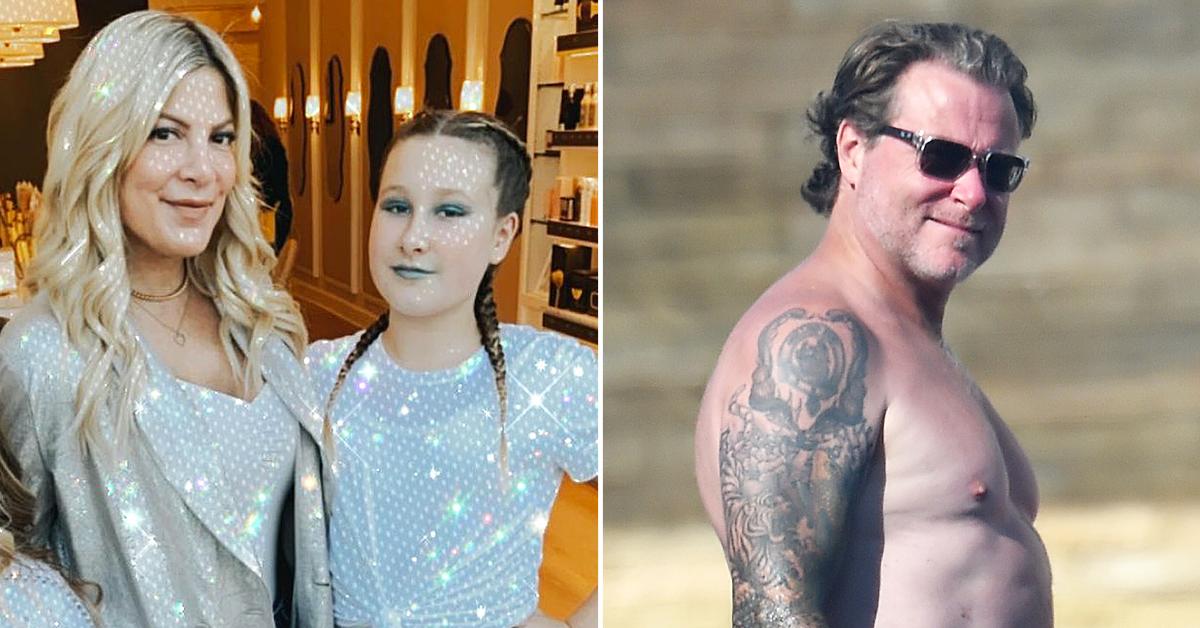 While her daughter is beaming with happiness, Tori revealed her confidence almost didn't come to fruition because of the teen's school principal -- which affected Stella so much that she began suffering panic attacks.
Article continues below advertisement
"Stella is an amazing human. Heart of gold & always leads w/kindness. She's innovative &creative and full of fire," Spelling began her lengthy post.
"Which is why as a mom it was so painful to see a young woman's fire dimmed bc of bullying," she continued, before explaining that one boy in particular has made Stella's life a living hell for years.
Article continues below advertisement
Saying that nothing was done at the school, despite their constant efforts because his parents "were on the board," Tori then pointed the finger at the school administration.
"But, worse than that was the bullying she faced from her own principal. With Stella's bullying came health issues. She developed headaches, stomachaches, panic attacks, & her asthma increased. Emotions can be pretty powerful & manifest into physical ailments. She missed a lot of school due to this," the actress said.
Article continues below advertisement
When the opportunity came up for Stella to shine on Gordon Ramsay's "Master Chef," Tori claims the principal refused to allow the teen to miss school for the job, giving the family an ultimatum.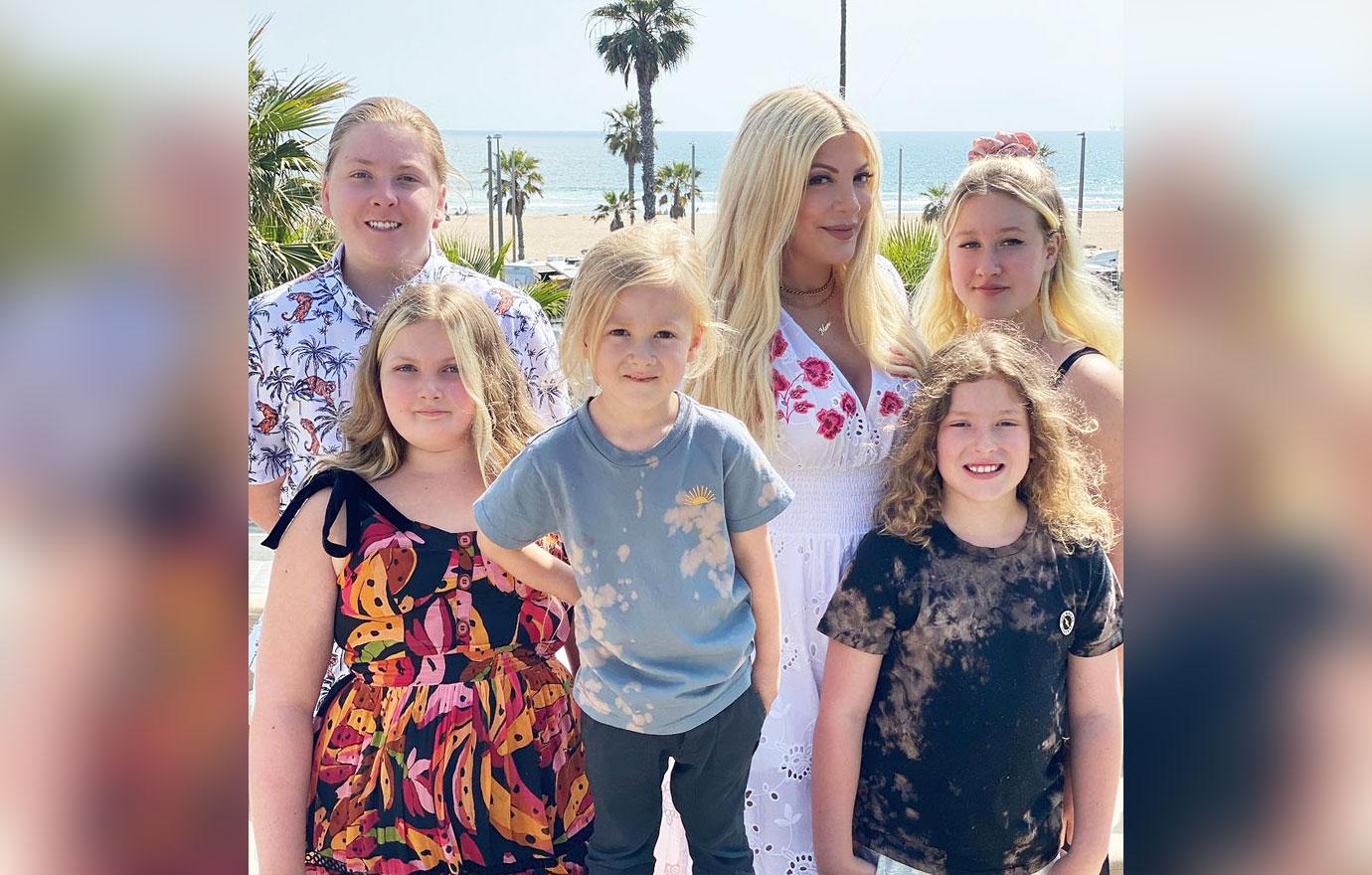 Article continues below advertisement
"I begged the principal," Tori claimed. "She finally said, 'I'll sign if your family leaves this school next year.' Wtf? My 4 kids had all been there since kindergarten. Stella was graduating next year! I agreed in tears so Stella could do Master Chef. Well, Stella WON!!"
Sadly, "Stella would never graduate with her class," stated the actress, adding, "I wish I'd had the strength to challenge them!"
Article continues below advertisement
Tori's battle with her teenager's principal isn't the only issue the star has been facing.
Article continues below advertisement
Tori has stepped out several times without her wedding ring after telling Jeff Lewis they no longer sleep in the same room.