Tori Spelling's Husband Dean McDermott Spotted Without His Wedding Ring As Divorce Rumors Continue To Swirl
Tori Spelling's husband Dean McDermott was spotted running errands in Los Angeles without his wedding ring on.
Paparazzi caught the 54-year-old Canadian actor making a stop at the gas station when they noticed his finger was bare.
Article continues below advertisement
Dean looked ever the dad with a pair of dirty beige cargo shorts and a wrinkled t-shirt that showed off his arm tattoo. He finished off his ensemble with a pair of gray sneakers. The actor looked down in the snaps which is not surprising given his life at home is in shambles.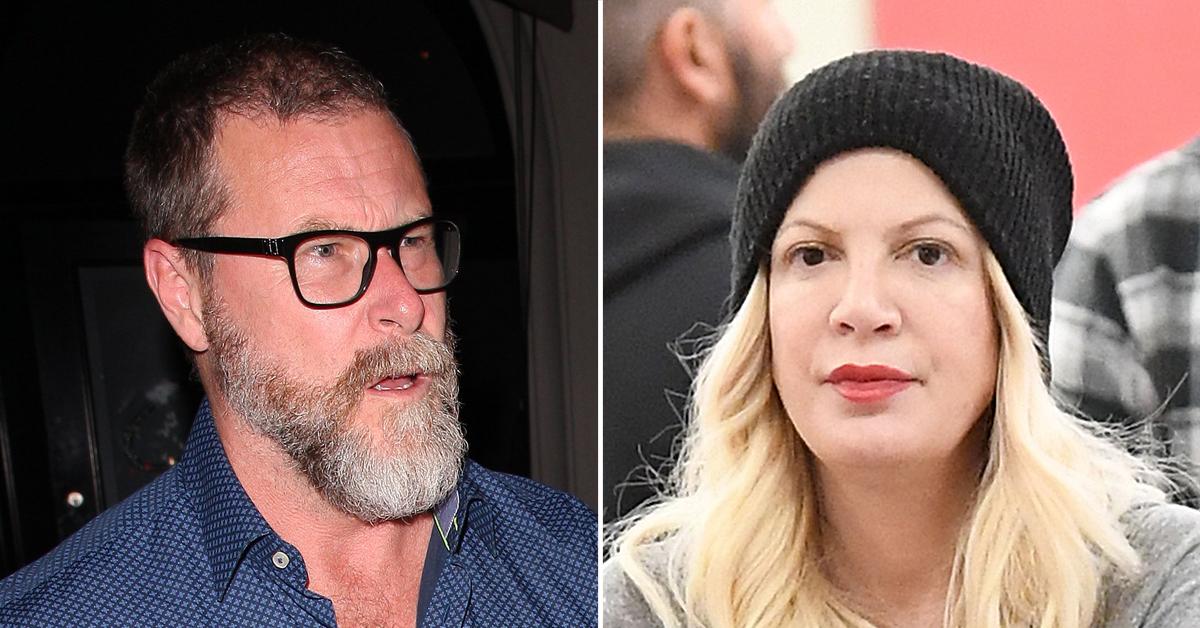 Article continues below advertisement
Over the weekend, Tori was spotted hanging out with two of her five kids at a Space Jam event. She was paid to attend the event and promote a food product, which she hawked on her social with a series of photos.
Tori looked glam in a long green dress with a pair of tacky sandals. The three enjoyed the LeBron James movie but Dean was nowhere in sight.
Article continues below advertisement
As RadarOnline.com previously reported, Tori and Dean are having a rocky couple of months and neither has been rocking their wedding ring. The '90s star spoke about their troubles on her BFF Jeff Lewis's podcast.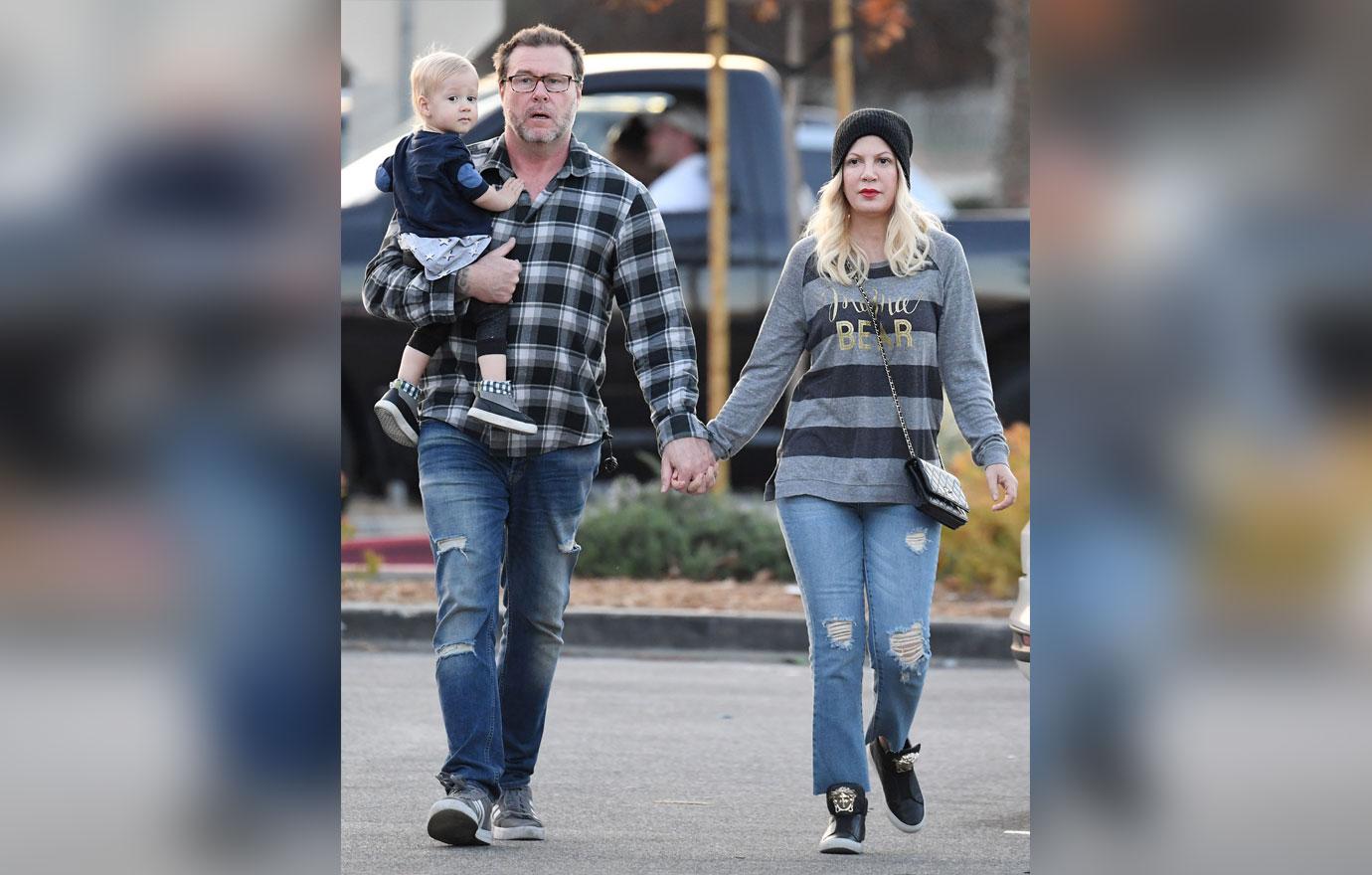 Article continues below advertisement
She said Dean had only recently returned home after being gone for six months shooting a film in another country. While he was gone, four of their kids started sleeping in the master bedroom.
Tori said despite Dean being back at home, the kids have refused to move out of the bedroom. Dean has been sleeping in a separate room for weeks.
Article continues below advertisement
The actress has done little to quash rumors that her marriage is falling apart. She continues running around town without her ring and has not posted Dean in months.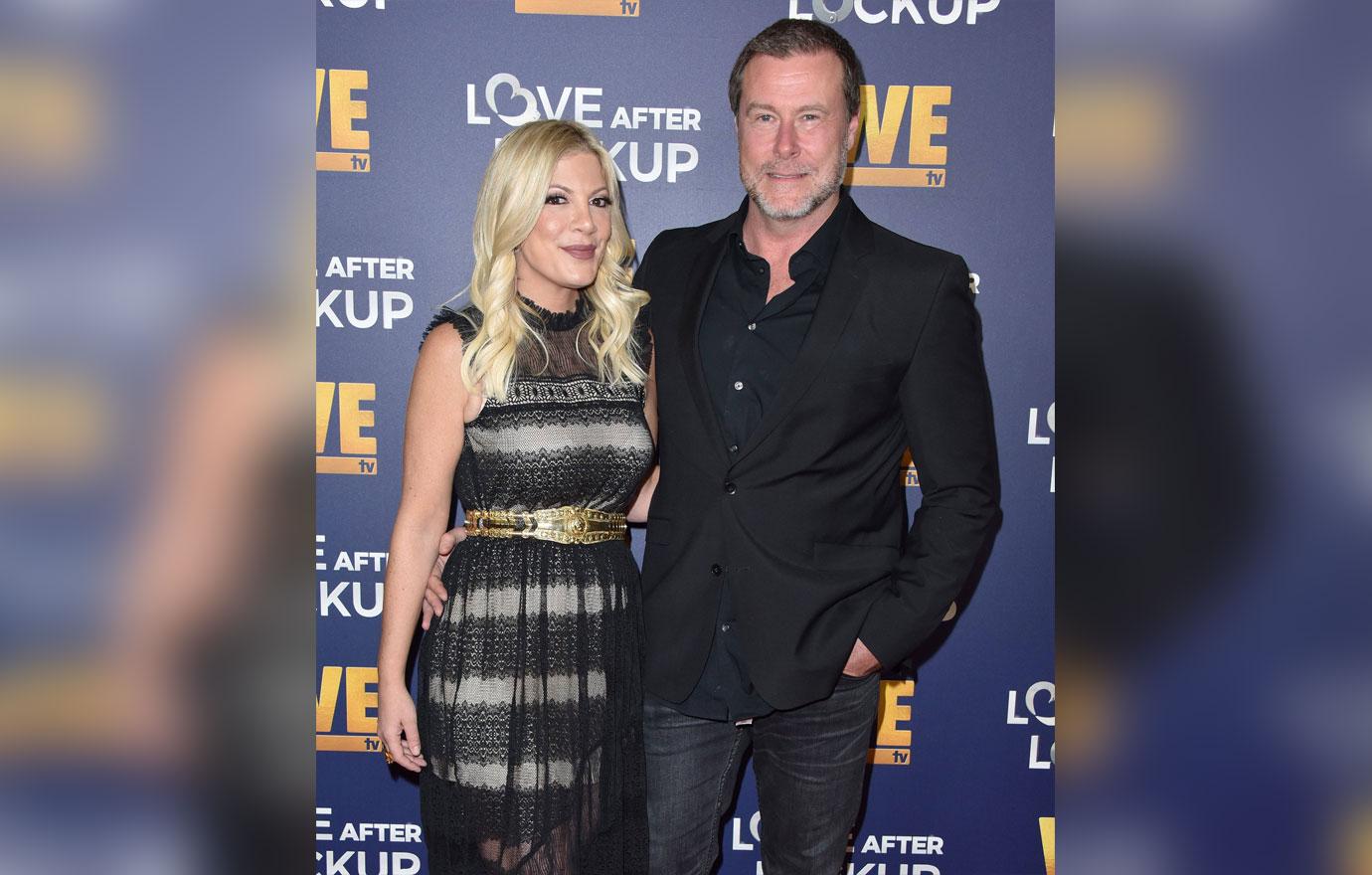 Article continues below advertisement
She recently removed "wife" from her Instagram bio and didn't even post about Dean on Father's Day. Instead, she was out partying with Million Dollar Listing star Josh Flagg. The two were seen drinking liquor outside a gas station.
Days later, Tori was seen chugging champagne out of a bong with Jeff at Josh's house. She also shared a photo of her on a dinner date with rapper The Game.
Article continues below advertisement
Tori and Dean have yet to file for divorce but things aren't looking good.