Tori Spelling Shows Off Unretouched Body Photo, Reveals She's 'Working On Herself' Amid Marriage Problems With Dean McDermott
'90s star Tori Spelling is showing off all her curves in an unedited bathroom selfie as she continues to fuel rumors she is headed for divorce.
Late at night, the financially strapped actress shared a risqué snap of her posing in front of her bathroom mirror.
Article continues below advertisement
The 90210 star showed off her pretty fit body while rocking a tight white tee and a pair of beige underwear. She wrote, "Ok … this isn't perfect or edited at all. There's cellulite and I'm ok with that."
Tori added, "But, the point is I'm working on myself personally and physically and I'm proud of the changes I've made so far … to be continued … #5babies."
Article continues below advertisement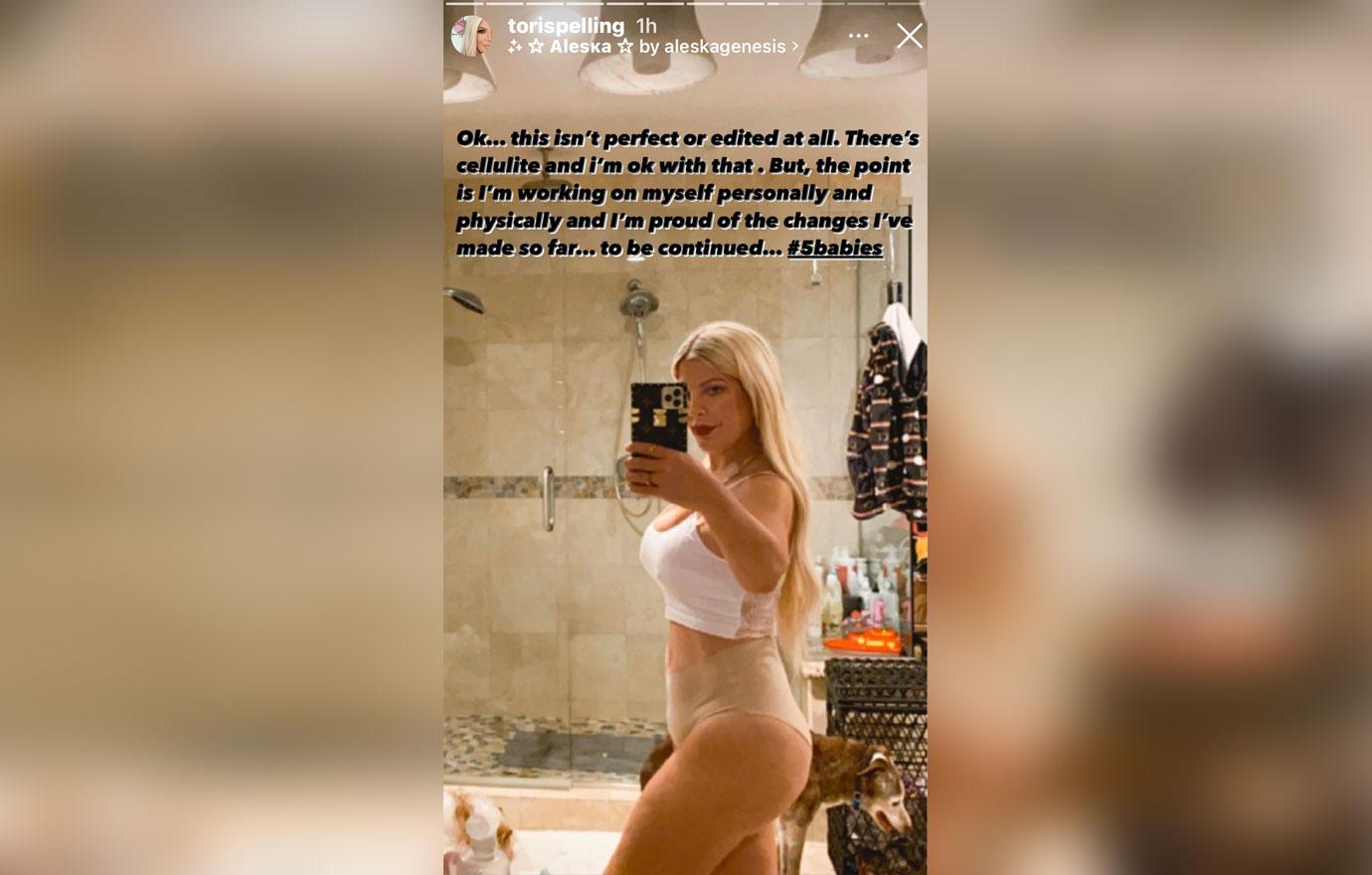 The photo was taken inside the master bathroom in the home Tori lives in with Dean and their five children. In the background, you can see two of Tori's dogs walking around while she took the selfie. It's the same bathroom that she says Dean is no longer using.
Article continues below advertisement
Last month, she decided to spill all the details about her personal issues on her BFF Jeff Lewis's podcast. On the show, Tori revealed Dean had only recently returned home after being gone shooting a film for six months. She said their kids decided to sleep in the master bedroom while he was gone.
Apparently, the kids have gotten comfortable and refuse to leave the room. At the moment, Dean is sleeping in another room in their Woodland Hills, California home.
Article continues below advertisement
Jeff told his listeners Tori was wearing her wedding ring despite being seen without it running errands weeks before. It was only a couple of days ago that Tori was caught at CVS without her band on.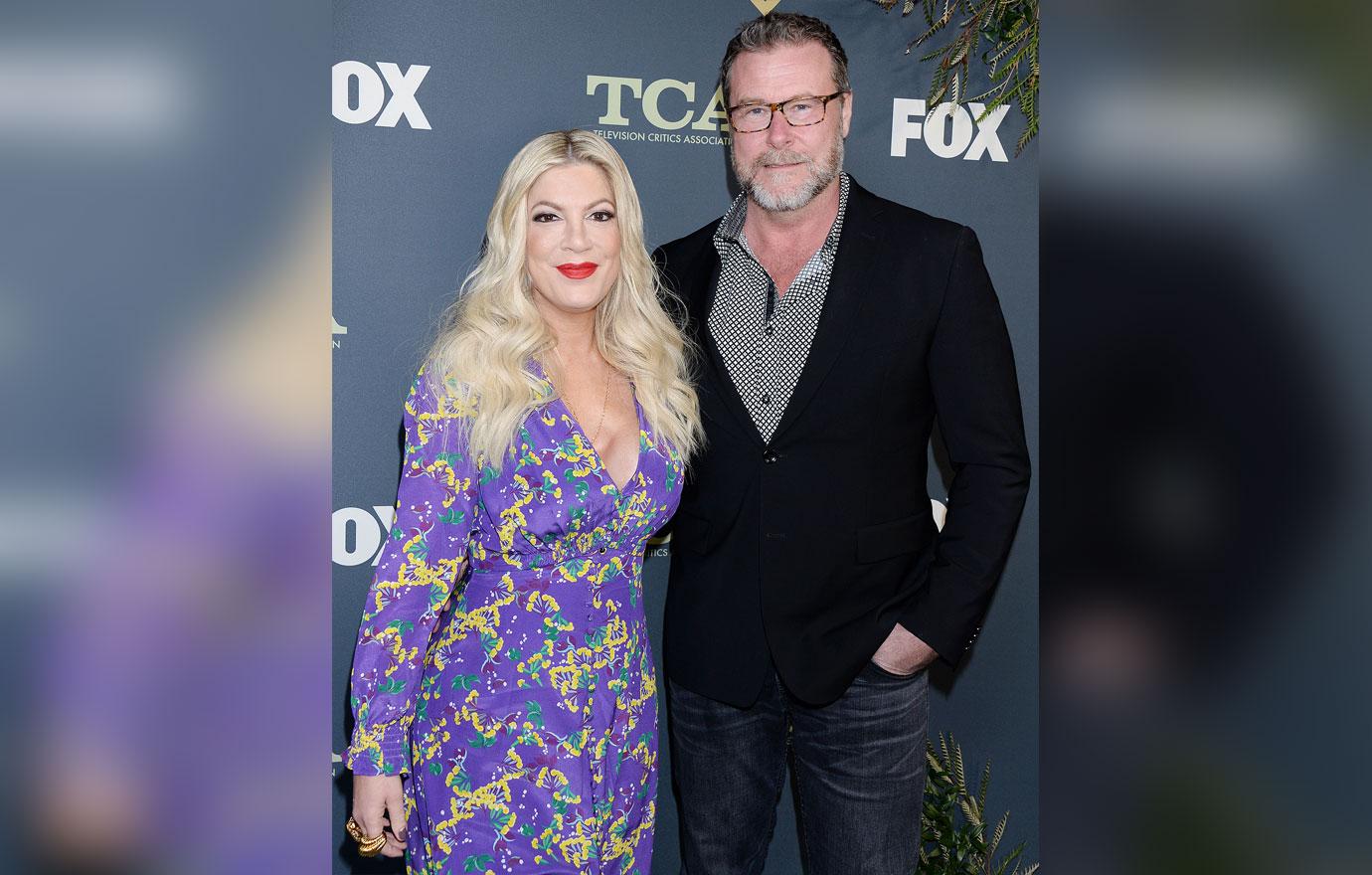 Article continues below advertisement
Another sign the couple aren't doing well. Tori didn't even post about Dean on Father's Day. Instead, he stayed at home with their kids while she went out on the town with Million Dollar Listing star Josh Flagg.
She also had time to get cozy with rapper The Game on a dinner date with Dean nowhere in sight.
Article continues below advertisement
Tori ended up drinking outside a gas station on the holiday. The marriage issues aren't the only thing the actress has to deal with. A debt collector has started the process of seizing Tori's assets to collect on a $6k judgment stemming from an unpaid credit card bill.