Exclusive Details
Tori Spelling Rocks $5,000 Louis Vuitton Bag Despite Unpaid Credit Card Debt, Still Not Wearing Ring Amid Divorce Speculation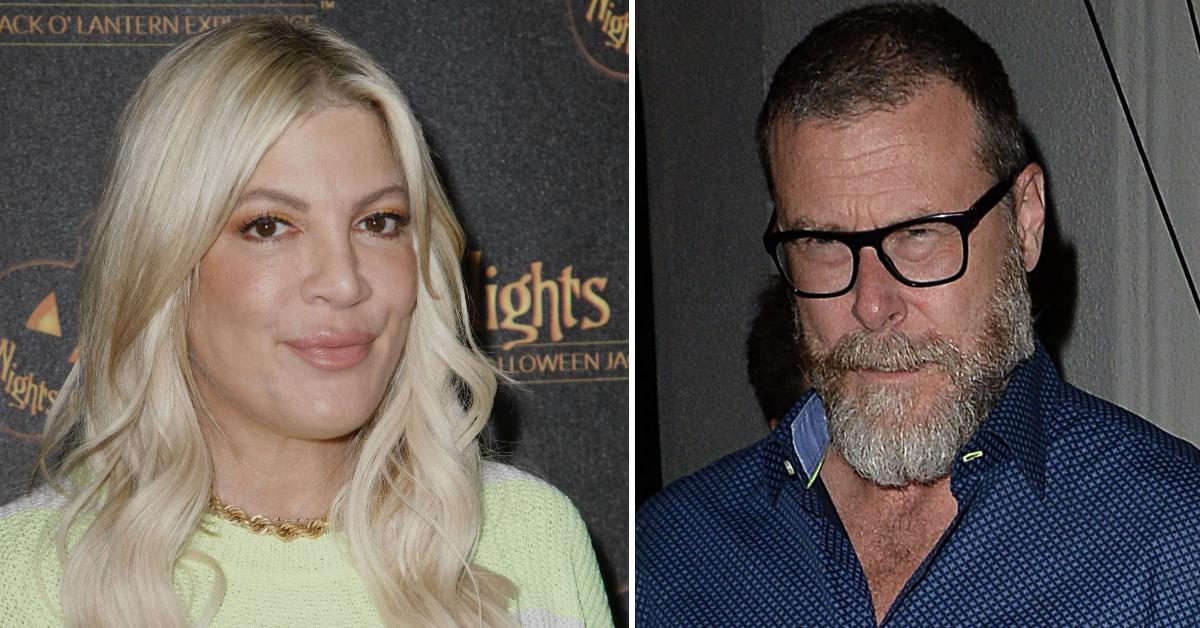 Tori Spelling is continuing to fuel rumors her marriage to Dean McDermott is on the rocks.
Over the weekend, the 48-year-old actress was spotted running errands in Calabasas without her wedding ring on.
Article continues below advertisement
The '90s star spent hours picking up necessities at CVS and filling up her SUV. Her husband was nowhere to be found nor have they been seen together in weeks.
On her outing, Tori rocked an oversized white tee, black hat, and bug-eyed sunglasses. She finished off the look with a heart-shaped Louis Vuitton bag which retails for $4,917.
Article continues below advertisement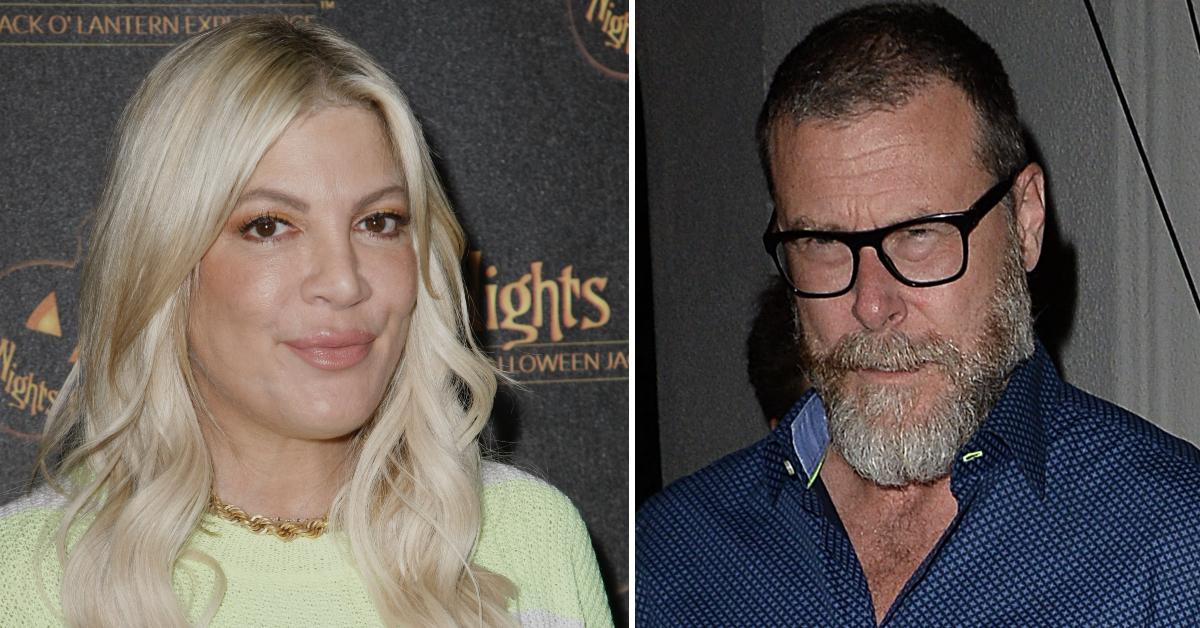 The expensive bag is an interesting choice for someone who is being chased down by a debt collector.
Article continues below advertisement
As Radar previously reported, recently, a company named Cavalry SPV started making moves to collect on $6,394.30 Tori owes them.
In 2018, the company sued Tori over an unpaid credit card bill. The actress blew off the lawsuit and was hit with a default judgment in the amount of $5,043.02.
Article continues below advertisement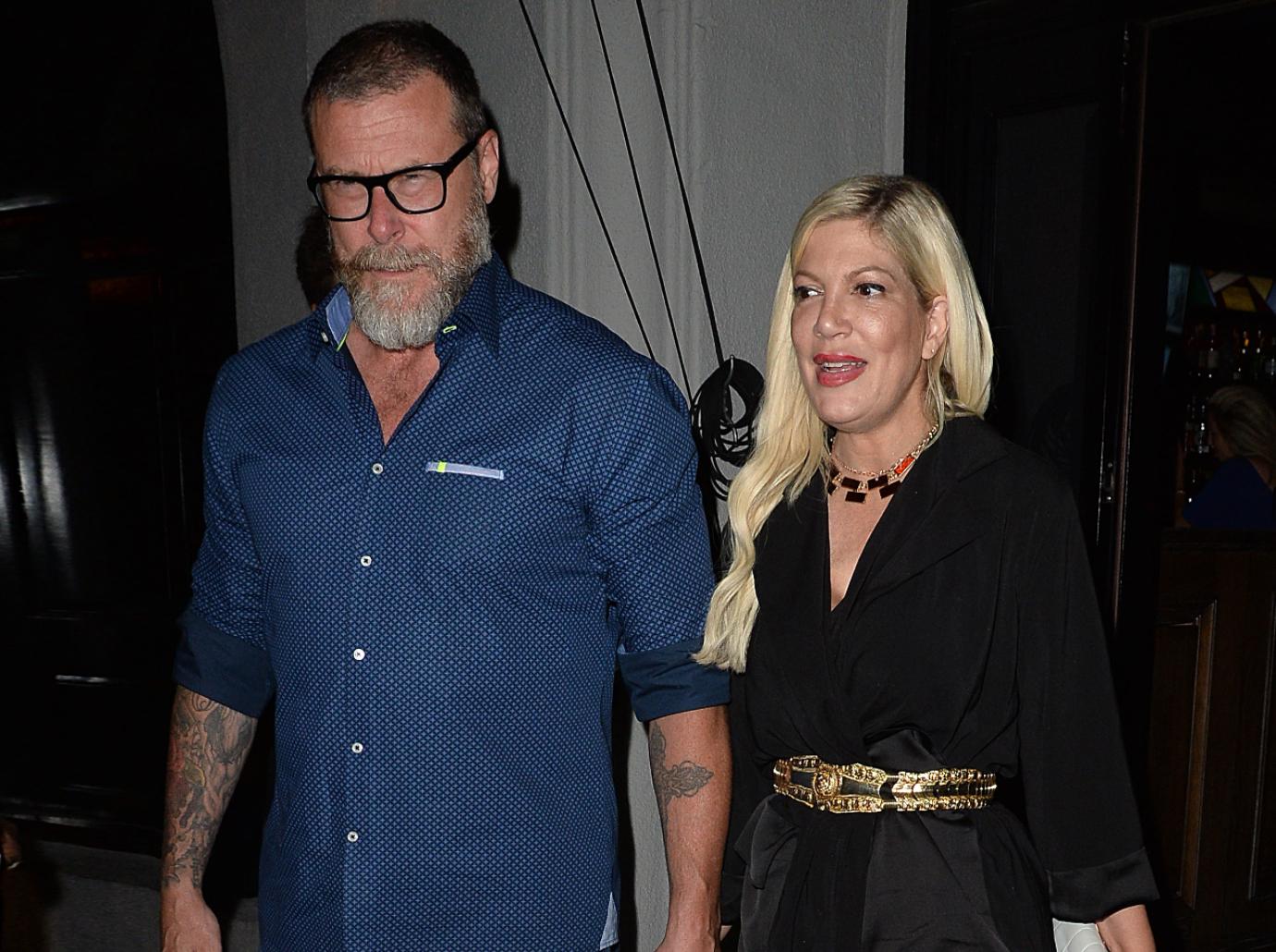 The debt has swelled over the years due to Tori refusing to pay a dime. The creditor has been able to add an additional $1,150.98 in interest on the tab
Article continues below advertisement
The money problems are nothing new for Tori but couldn't come at a worse time. Her marriage to Dean seems to be falling apart before our eyes.
The wedding ring is only one sign that something is going on behind the scenes. Despite not being seen together in some time, Tori didn't even acknowledge her husband on Father's Day. Instead, Tori spent the day at an event with her BFF/Million Dollar Listing star Josh Flagg.
Article continues below advertisement
The two participated in a parade and ended the day drinking liquor outside a gas station. A couple of days later, the daughter of late television producer Aaron Spelling posted a video of her drinking champagne out of a bong at Flagg's home.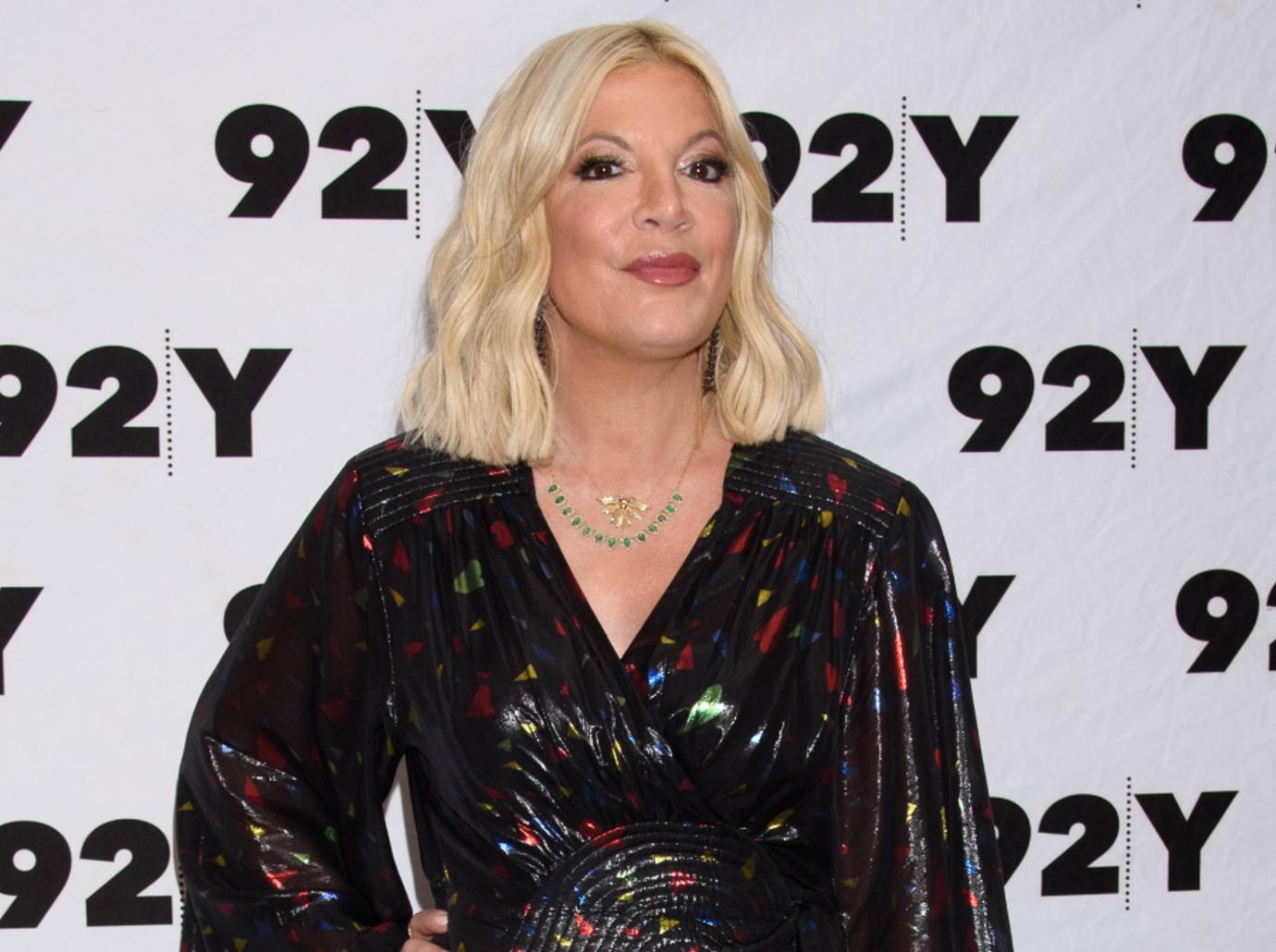 Article continues below advertisement
Tori also appeared on Jeff Lewis's podcast revealing Dean isn't even sleeping in their master bedroom. She said he had been gone filming a movie for six months. While he was out, four of their kids started sleeping in her room.
Despite Dean being back home, Tori says their kids are in the master and her husband is in a separate room. The two have yet to file for divorce but things aren't looking great.