Tori Spelling Reveals Husband Dean McDermott Sleeps In Another Bedroom Amid Alleged Marriage Troubles
Tori Spelling says her husband Dean McDermott sleeps in another room amid rumors her marriage is falling apart.
The actress appeared on Jeff Lewis Live on SiriusXM's Radio Andy to chat with her friend. During their sit-down, Jeff Lewis decided to grill Tori about the speculation surrounding her marriage.
Article continues below advertisement
Earlier this month, Tori hit the town with her kids without her wedding ring. A day later, the actress posted a cryptic message on her social media reading, "Don't let someone change who you are, to become what they need."
Article continues below advertisement
Many believed the statement was written about her husband.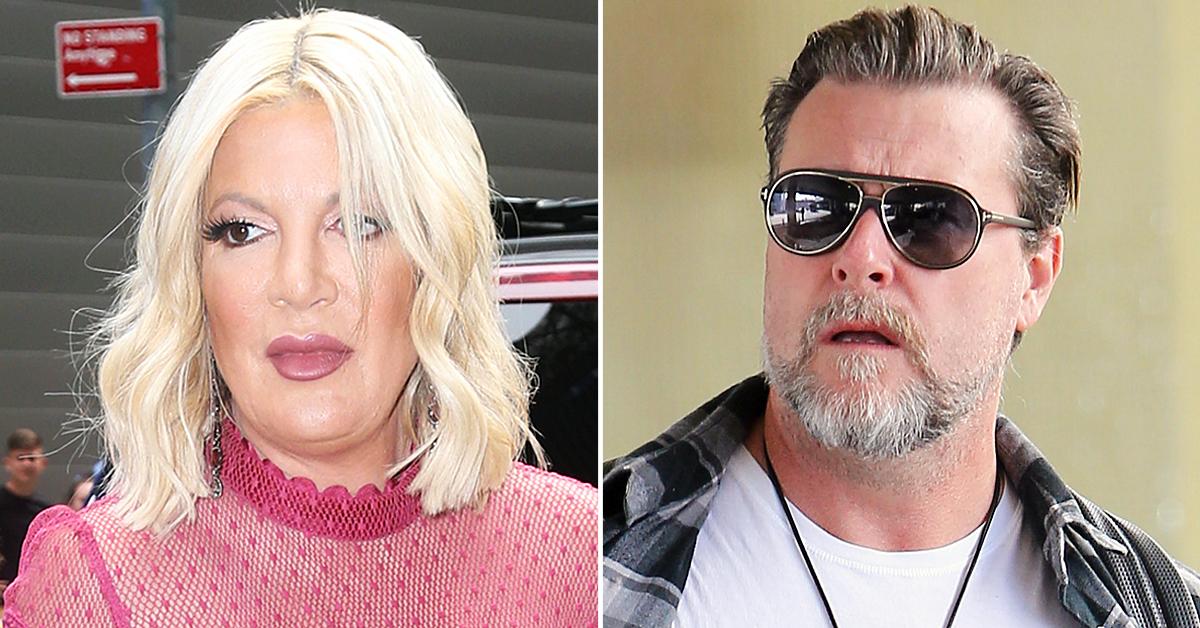 Article continues below advertisement
Jeff started the segment by asking Tori if she wanted to reveal any details about the situation. He said he didn't believe the rumors because he is close with the actress and felt she would have told him about it.
Tori said if she was having problems, she would not have told Jeff because he would have spilled it on his podcast. Jeff said, "What is really going on?" He noted that Tori was wearing her wedding ring during the interview.
Article continues below advertisement
He asked, "Are you guys sleeping in the same bed? She said, "That's very personal. You know what, my kids and my dogs sleep in my bed." Tori admitted that Dean is not sleeping in the same room at the moment.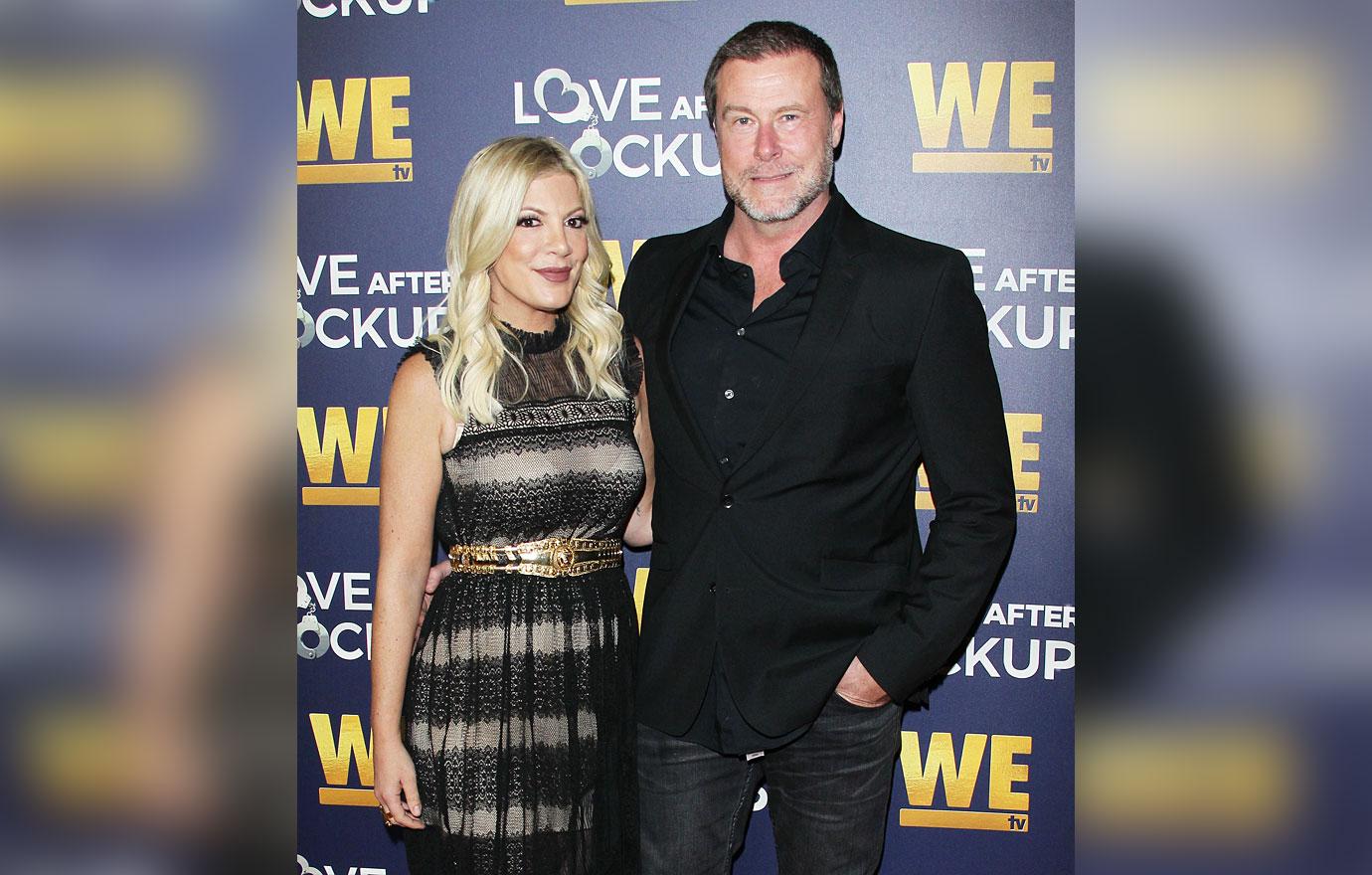 Article continues below advertisement
She refused to call it a "guest room." Jeff told Tori that he was asking because the rumors usually have some truth to them. Tori seemed annoyed with the Bravo star continuing to press her about the topic.
He said he hoped Tori would stay together with the husband of her 5 kids. She said Dean had left the country for 6 months to film a movie. While he was gone, their kids started sleeping in the bed she normally shared with Dean.
Article continues below advertisement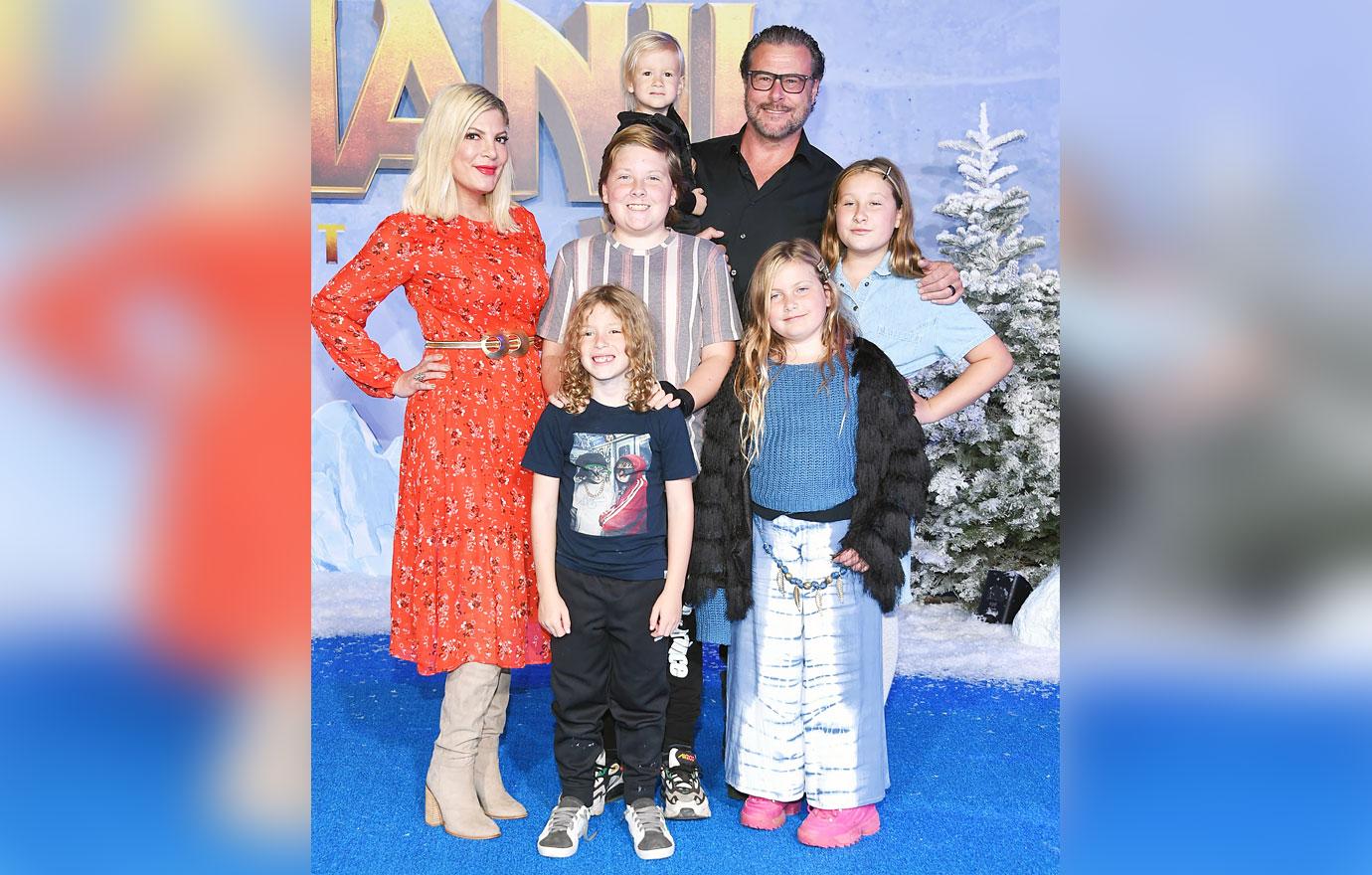 Tori claims she still has 4 kids sleeping in her bedroom despite Dean being back home. Her 3 dogs are also in the room. She claims there is no room for Dean to be in there at the moment.
As RadarOnline.com previously reported, Tori is also dealing with her never-ending legal problems. The one that continues to follow her is a $6,000 debt stemming from an unpaid credit card bill.