Tori Spelling Looks Down As She Waits In Operating Room For Medical Procedure, Husband Dean McDermott Nowhere In Sight
Tori Spelling is really going through it the past couple of weeks and it doesn't look like things are getting any better.
The '90s actress posted a selfie taken as she sat in a chair at her doctor's office. She revealed she had to undergo a medical procedure on her neck.
Article continues below advertisement
She wrote, "In OR about to go under for a neck procedure. But not nervous bc with one of my fave doctors and oldest friends Dr. Alex Hersel."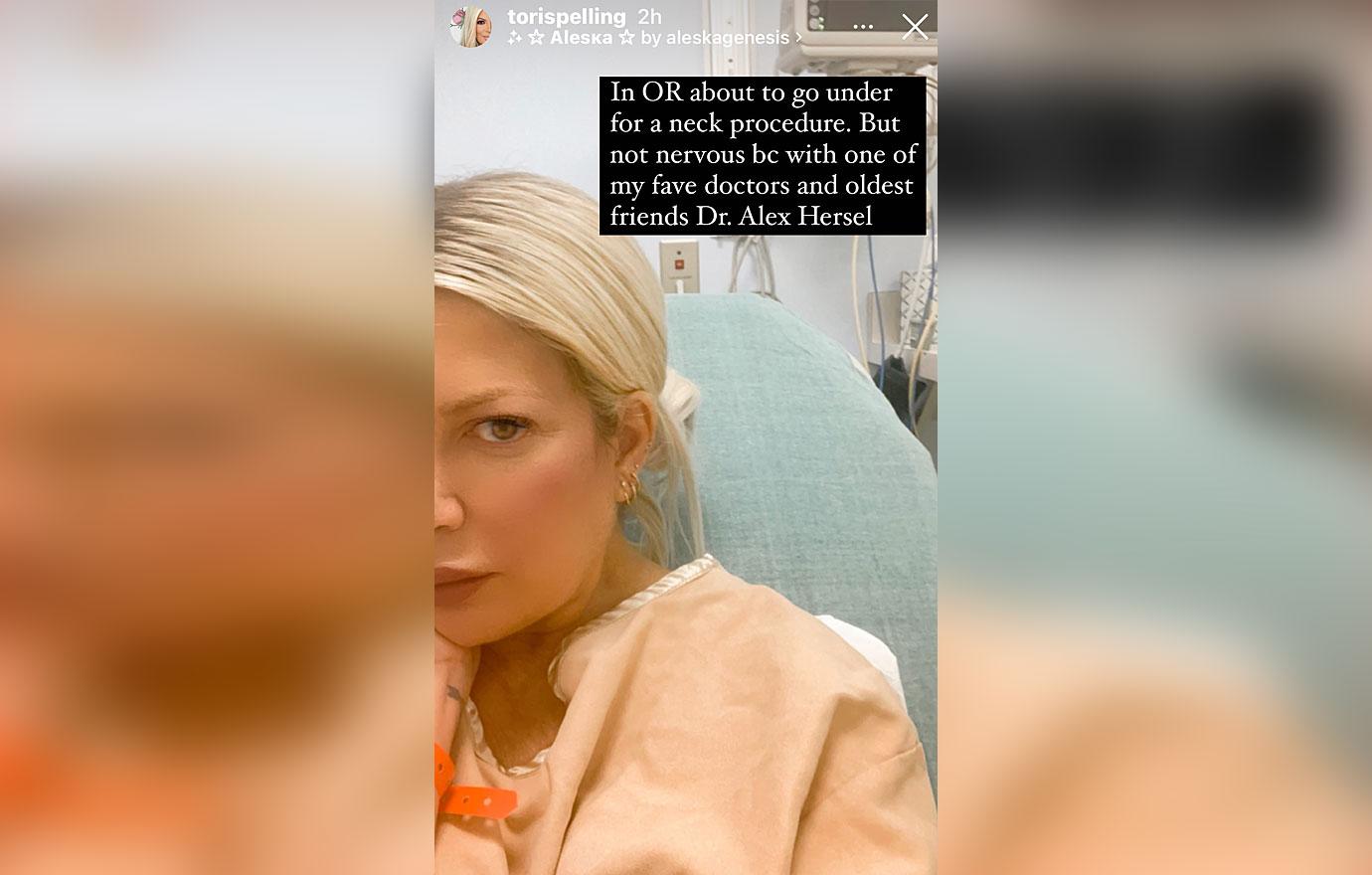 Article continues below advertisement
It's unclear what Tori is suffering from but the doctor provides a wide range of services.
On his website, he touts that he, "believes in creating comprehensive solutions for treating pain and utilizes today's leading-edge technologies and procedures to manage acute and chronic pain, including epidural steroid injections, facet blocks, nerve root blocks, morphine spinal pump implants, and discography."
Article continues below advertisement
The health issues couldn't have come at a worse time for Tori. She is dealing with her 15-year marriage to Dean McDermott falling apart. At the moment, the two are not sleeping in the same bedroom.
Tori revealed Dean is sleeping in a separate bedroom. She said her husband had been out of the country filming a movie for six months and only recently returned.
Article continues below advertisement
She says while he was gone their kids started sleeping in the master bedroom. Despite Dean being home, the kids have apparently not packed up their things and went back to their own bedrooms.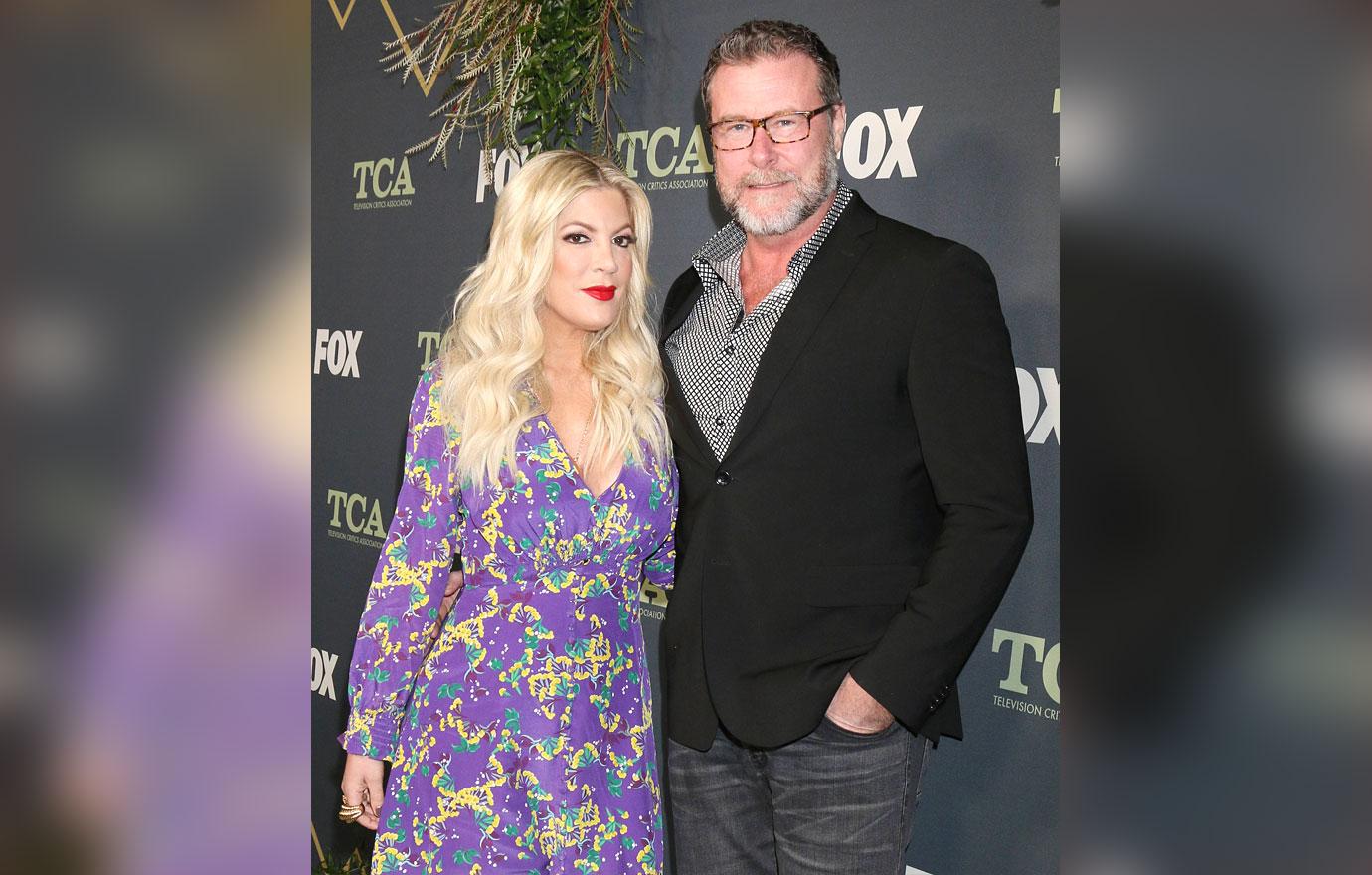 Article continues below advertisement
The actress has done very little to quash the divorce rumors surrounding her relationship. She has been photographed running errands without her wedding ring on multiple times in the past couple of weeks.
On Father's Day, despite being the father of her five children, Tori decided to leave their home and hang out with Million Dollar Listing star Josh Flagg. The two ended up drinking outside a liquor store after appearing in a parade together.
Article continues below advertisement
A couple of days later, Tori was seen drinking champagne out of a bong at Flagg's home with her friend Jeff Lewis.
Earlier this week, Tori was seen hanging out with rapper The Game on a cozy dinner date.