'Mysterious Device': Royal Fans Believe Meghan Markle Wore A Microphone While Mourning Queen Elizabeth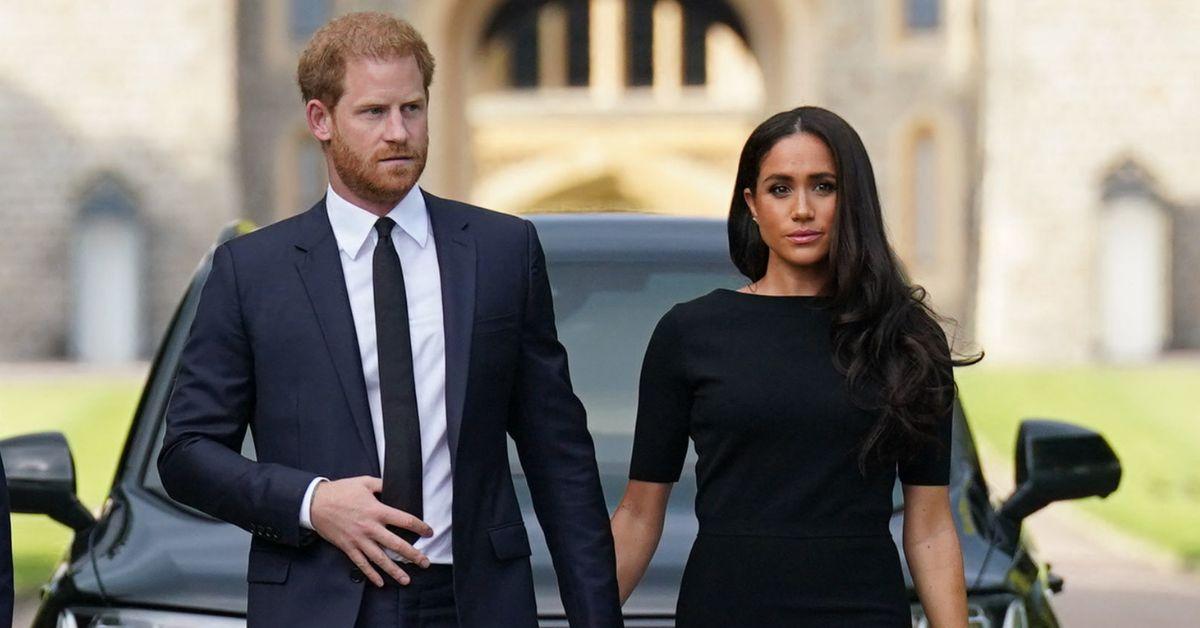 Royal fans and critics alike believe Meghan Markle may have secretly worn a microphone while greeting mourners outside Windsor Castle over the weekend, RadarOnline.com has learned.
On Saturday, as Prince William, Kate Middleton, Prince Harry, and Meghan comforted visitors grieving the recent death of Queen Elizabeth, eagle-eyed viewers spotted a "mysterious device" subtly protruding from Meghan's left hip underneath her dress.
Article continues below advertisement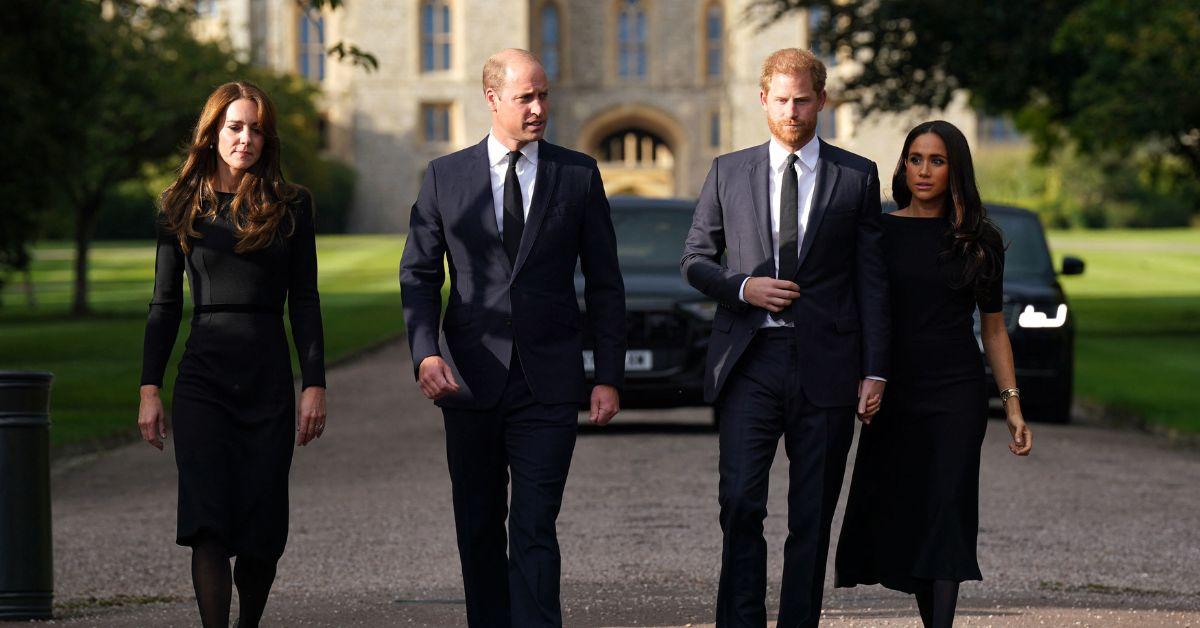 Shortly after speculation ran rampant regarding what the device could be, and after critics of Meghan claimed it was a microphone, social media users rushed to Twitter to slam the Duchess of Sussex for allegedly attempting to record the aftermath of the Queen's passing.
"I can't believe she is recording this," one user angrily tweeted alongside a picture of the device. "She is just a vile and toxic woman. I hope King Charles has told Harry she is not to come to the funeral."
"Is Meghan Markle wearing a mic to use the Queen's death for her Netflix reality show?" another user speculated, suggesting she was recording Saturday's events to use in her and Prince Harry's upcoming Netflix documentary, Heart of Invictus.
Although many rushed to criticize Meghan over the mysterious device, others defended the 41-year-old actress-turned-royal suggesting it was either a medical device or potentially a security device worn for her own safety.
Article continues below advertisement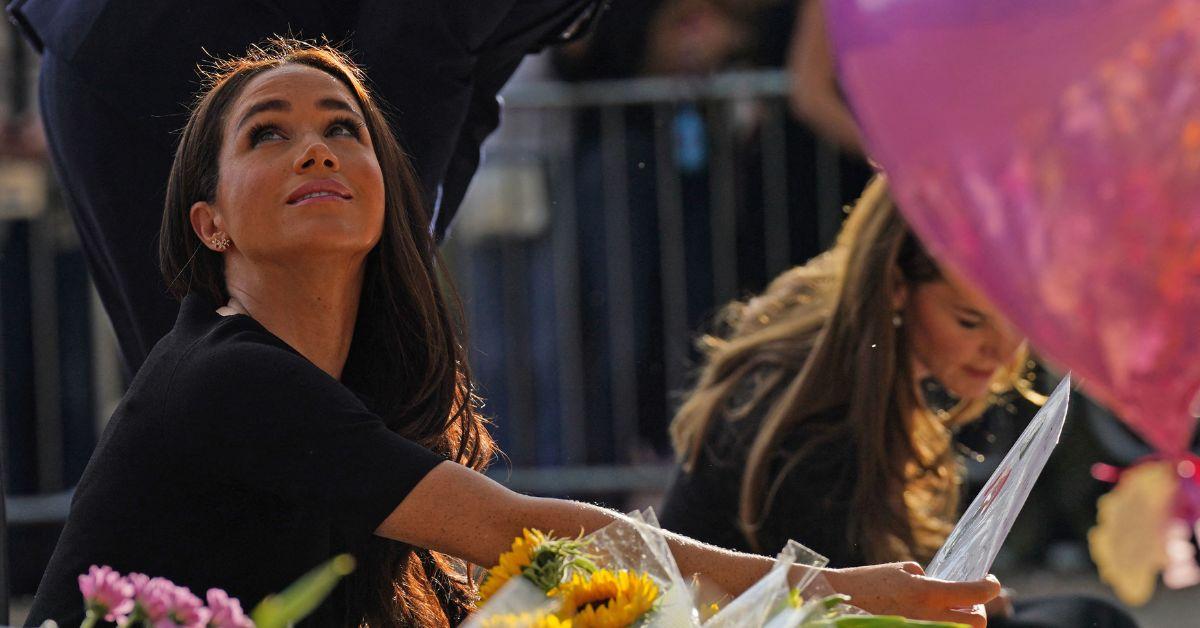 "This is insane and actually damaging to her," a close friend of Meghan's said on Tuesday when asked about the mysterious device protruding from the Duchess' hip. "Of course, she was not wearing a mic."
As RadarOnline.com previously reported, Meghan was also scrutinized over an awkward exchange with two Royal aides outside Windsor Castle while collecting floral tributes from mourners.
According to a video of the incident, Meghan received numerous floral tributes before one Royal aide seemingly suggested he take some of the flower bouquets off her hands.
Although Meghan reportedly responded that she would place the floral arrangements at the castle gates herself, a second Royal aide approached her moments later and also seemingly tried to relieve Meghan of the many bouquets she had collected.
Then, while shaking hands and personally greeting those who showed up to commemorate Queen Elizabeth's life, several grievers snubbed Meghan and refused to shake her hand.
Article continues below advertisement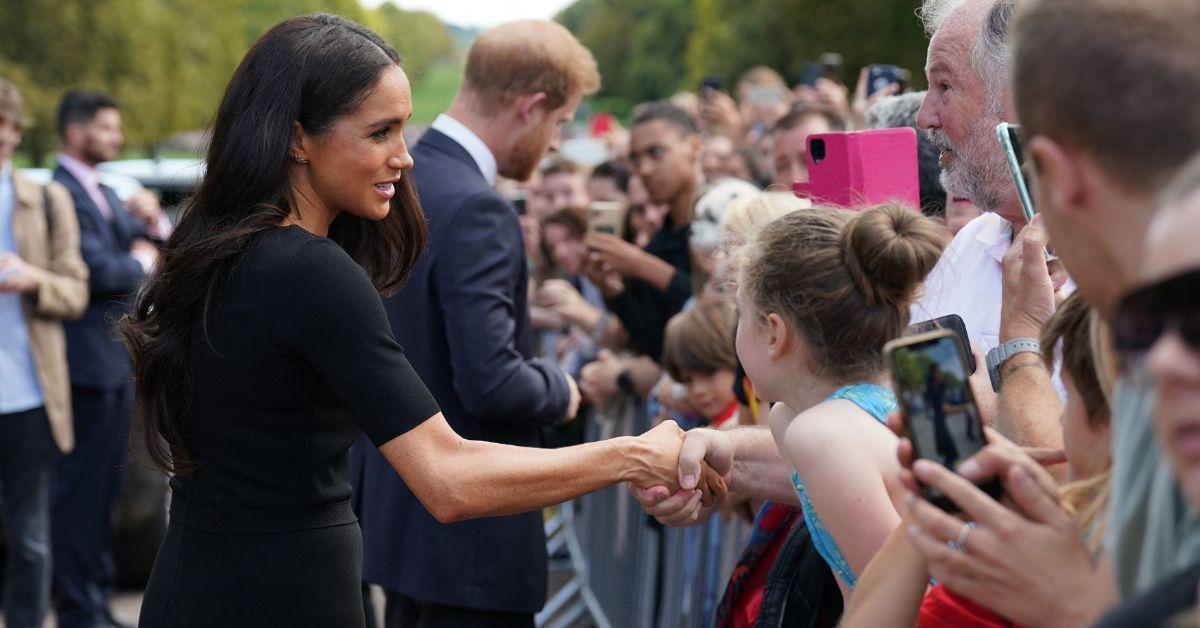 While many questioned Meghan's awkward display while mourning the Queen, experts analyzed her body language. They claimed her behavior could be a result of the former actress' "inner anxiety."
"Usually, we have seen Meghan with a smile plastered on her face, whether it is appropriate or not," one body language expert, Dr. Lillian Glass, explained. "But this time, she actually seemed more genuine and humbled. There is no question that she was in fear, as she hung on to Harry's hand for dear life as they walked together."
Dr. Glass added, "She was serious and even stood back when Harry was speaking to someone. Usually, she is front and center, but the fact that she hung back was very telling of her fear."