Awkward Video Shows Meghan Markle Arguing With Royal Aides Over Flowers Outside Windsor Gates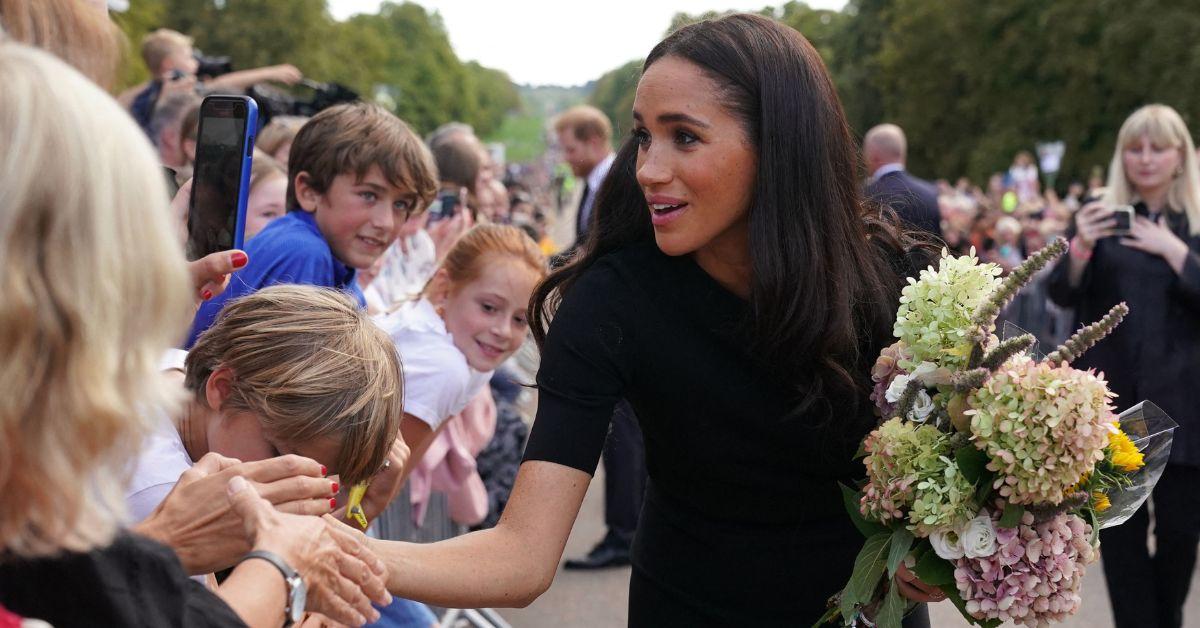 Article continues below advertisement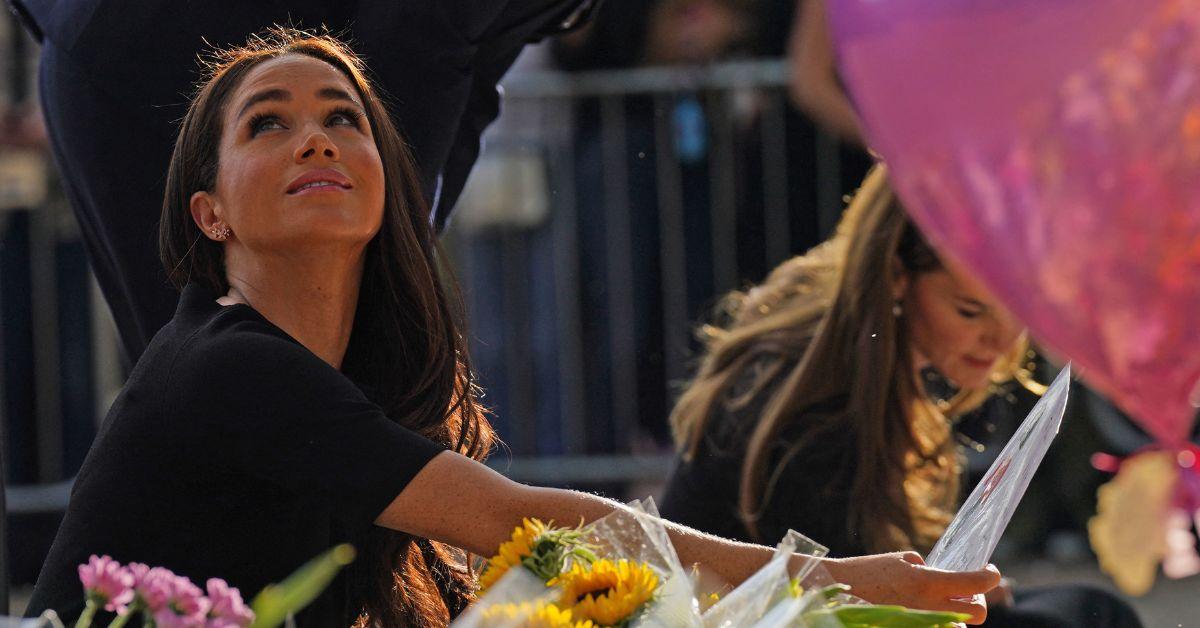 According to a video of the incident released on Sunday, Meghan received numerous floral tributes before one Royal aide approached her and seemingly suggested taking some of the flower bouquets off her hands.
Meghan reportedly responded that she would place the floral arrangements at the Windsor gates herself, which is when a second Royal aide also approached her and tried to relieve Meghan of the many bouquets she had collected.
After thanking the aides for their help, Meghan ultimately handed over her flower bouquets before returning to Prince Harry's side and meeting with the hundreds of Royal fans who flocked to Windsor over the weekend.
As RadarOnline.com previously reported, Saturday also marked the first time the two couples have been seen in public together in nearly two years.
Article continues below advertisement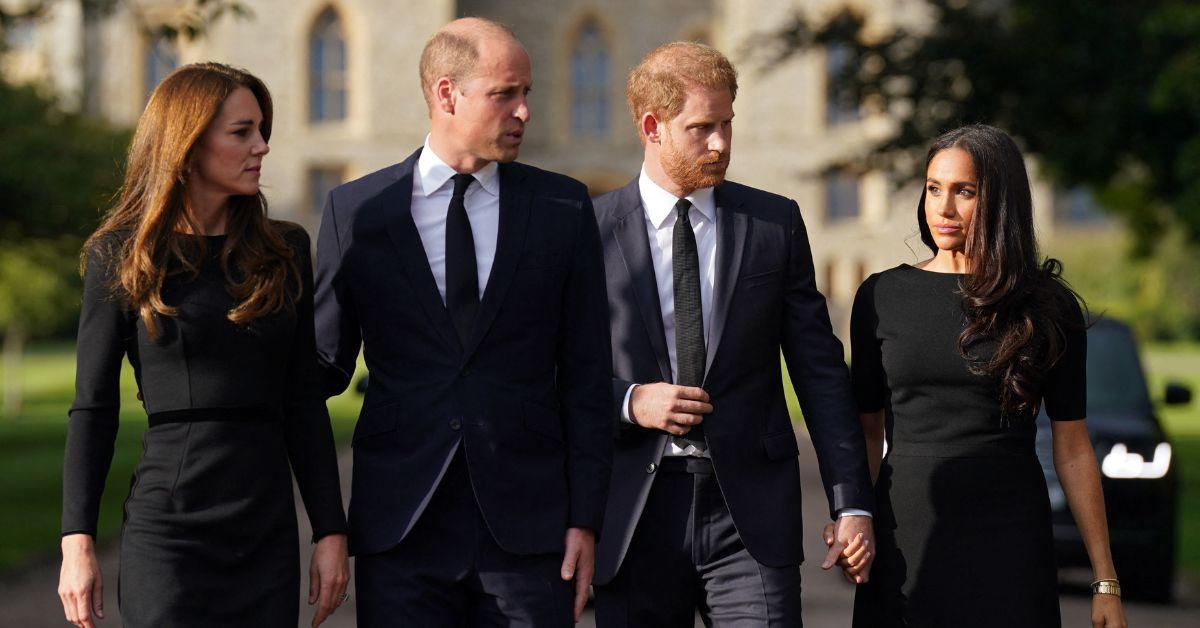 According to one Royal source, Meghan, Prince Harry, Prince William and Kate's appearance together over the weekend was "an important show of unity at an incredibly difficult time."
Another source indicated William likely reached out to Harry and Meghan to invite them at the last minute, because the security details overseeing the tour outside of Windsor on Saturday were reportedly unaware that both couples would be on the scene.
"It's such an extraordinary historical moment and also a deeply personal one for the family that you'd hope and think that all members of the family would unite and support [the King] especially," a third Royal source spilled regarding the two couples' reunion. "And perhaps some of those wounds can be healed in the process."
Meghan and Harry's appearance outside Windsor on Saturday also came following reports King Charles III discouraged Meghan from joining Harry to Balmoral, Scotland on Thursday to see the Queen on her deathbed.
Article continues below advertisement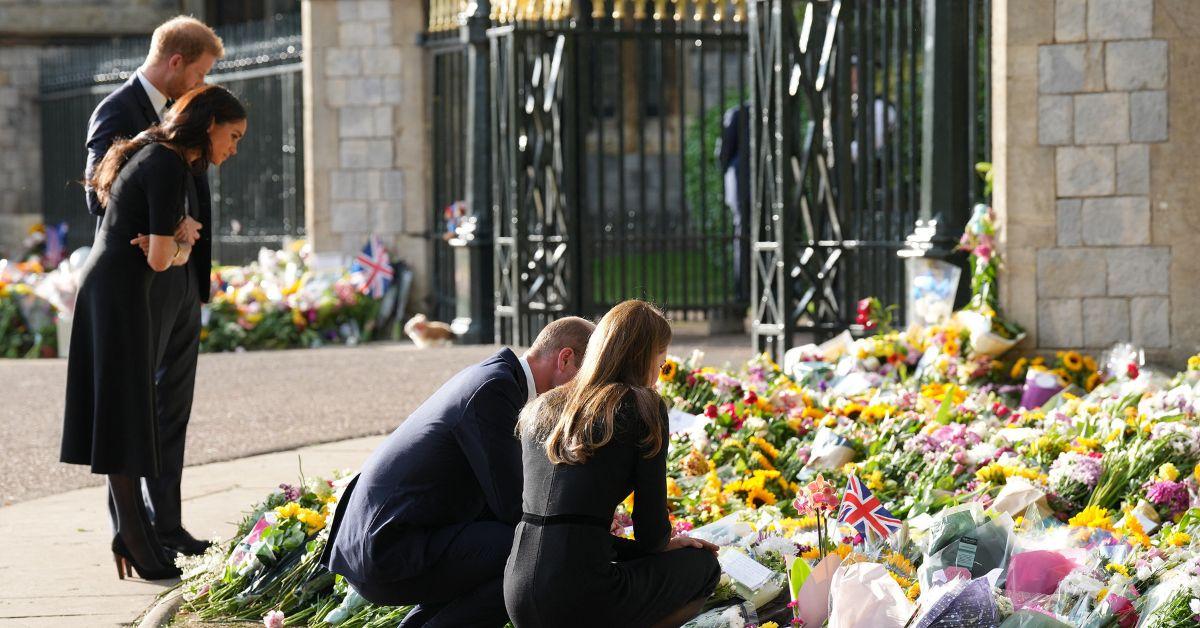 "Charles made it very, very clear Meghan would not be welcome," a Royal source said.
Despite Charles' alleged snub of Meghan, the new King made a point to express his love for both Harry and Meghan while paying tribute to the late Queen Elizabeth on Friday.
"I want also to express my love for Harry and Meghan as they begin to build their lives overseas," King Charles III said in a heartfelt address to the world.