King Charles Expresses His 'Love For Harry & Meghan' In Surprising Name Drop During Tribute To Queen Elizabeth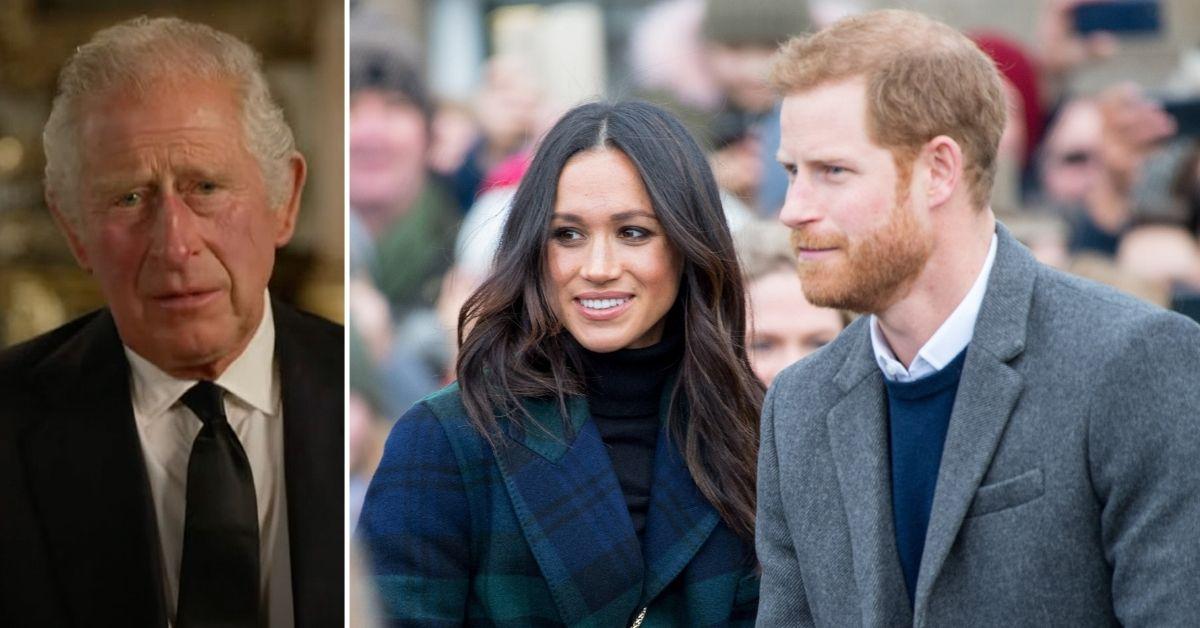 King Charles gave a short yet touching shoutout to Prince Harry and Meghan Markle during his tribute to the late Queen Elizabeth, RadarOnline.com can confirm.
The new King's surprising move came Friday afternoon after Buckingham Palace released a seemingly pre-recorded speech made by Charles, in which he paid tribute to his late mother.
Article continues below advertisement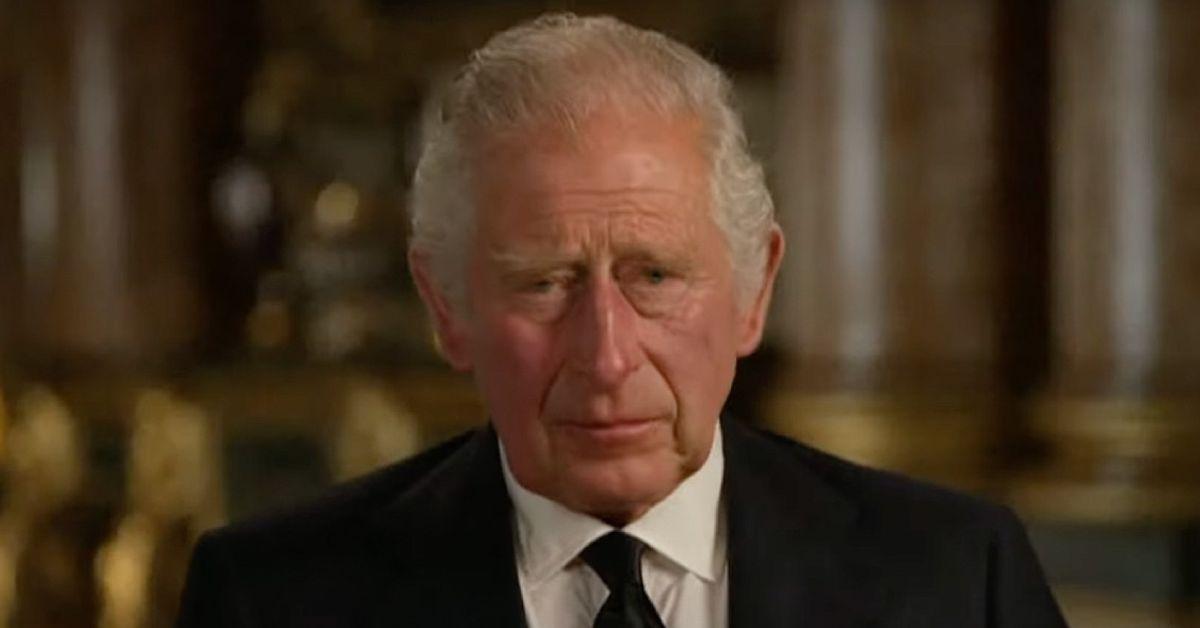 King Charles, who took the crown following the Queen's passing on Thursday, also addressed his role as head of the monarchy and his newfound responsibilities not only for the United Kingdom but also throughout the world.
After Charles spoke about Elizabeth's "life well lived" and made a vow to renew her "promise of lifelong service," the King then named Prince William as the new Prince of Wales and new heir to the throne.
"I want also to express my love for Harry and Meghan as they begin to build their lives overseas," King Charles said as an afterthought.
As RadarOnline.com previously reported, Charles' shoutout to Harry and Meghan came one day after the Royal Family chose to publicly announce the passing of Queen Elizabeth before Harry had arrived at Balmoral Castle.
Article continues below advertisement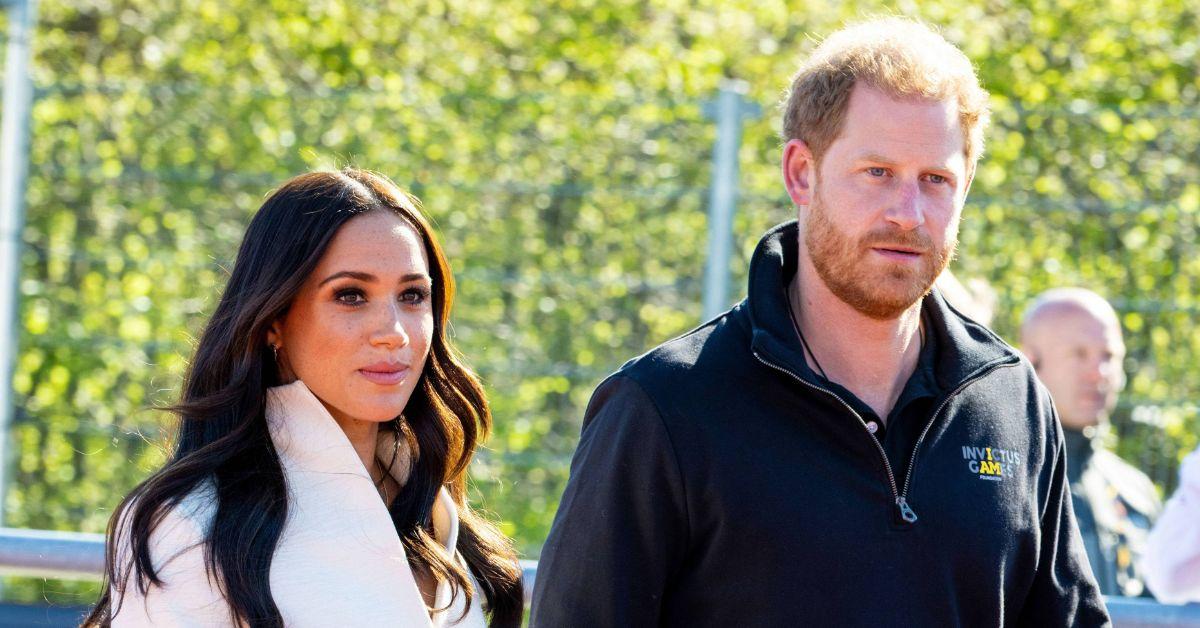 Although Harry rushed to Scotland upon learning of his grandmother's fading health, he was reportedly mid-flight when Queen Elizabeth passed away. According to royal sources, the Duke of Sussex arrived at Balmoral nearly one-in-a-half hours after his family had already revealed Elizabeth's death.
Meghan, the Duchess of Sussex, had not been invited to join Harry on his journey to the Queen's bedside before her passing.
Even more surprising is the fact that Queen Elizabeth allegedly changed her will, leaving Prince Williams' wife, Kate Middleton, the new Princess of Wales, her $110 million jewelry collection.
"The whispers are that she's made some last-minute changes to her will that'll be a shocking surprise for her heirs," Royal insiders told RadarOnline.com in the months leading up to Elizabeth's death.
Article continues below advertisement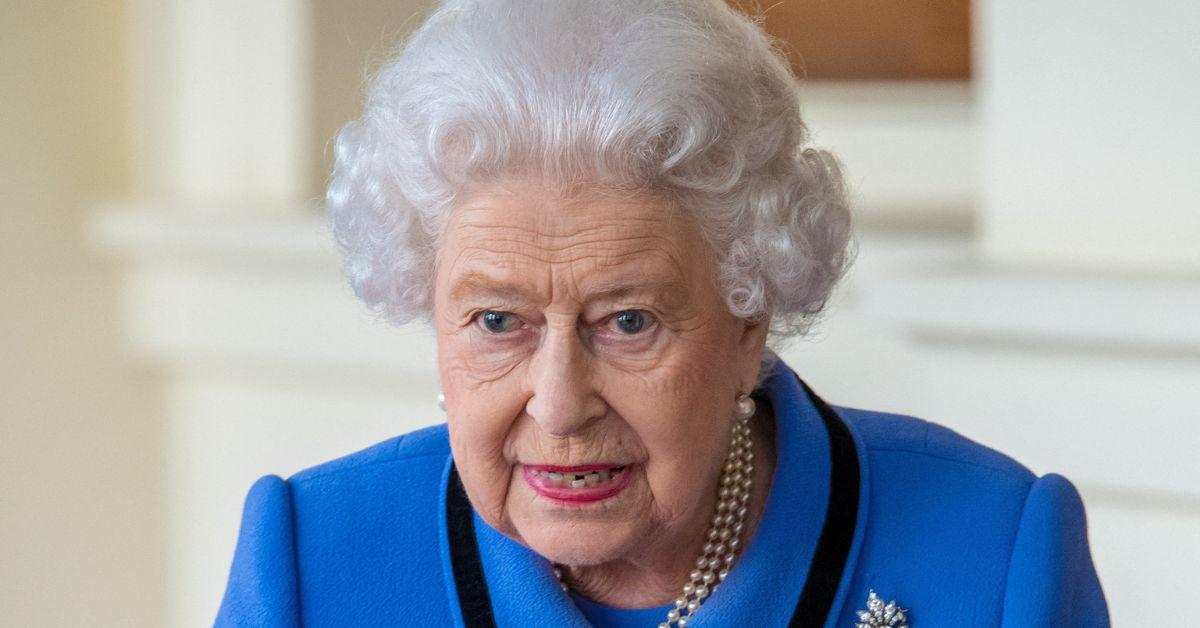 "Kate is clearly the family favorite," the source spilled further. "The decision is expected to upset Camilla and Meghan. The Queen's will is not expected to provide any assets or money to Meghan or her children with Harry."
"There's a very good chance the Queen won't leave either of them any jewels of value," another Royal source revealed. "It's not surprising, since they're not members of the royal family anymore but it would be a real slap in the face. When it comes to the Queen's jewels, we're told Kate and William are 'not worried' because they knew where they stood with Elizabeth."
Prince Harry and Meghan have reportedly since confirmed their plans to remain in England following Queen Elizabeth's death, although it is not yet known if they plan to return to their home in California.