Exclusive Details
Awkward! Meghan Markle SNUBBED By Mourning Fans Who Refuses To Shake Her Hand During Queen Elizabeth Tribute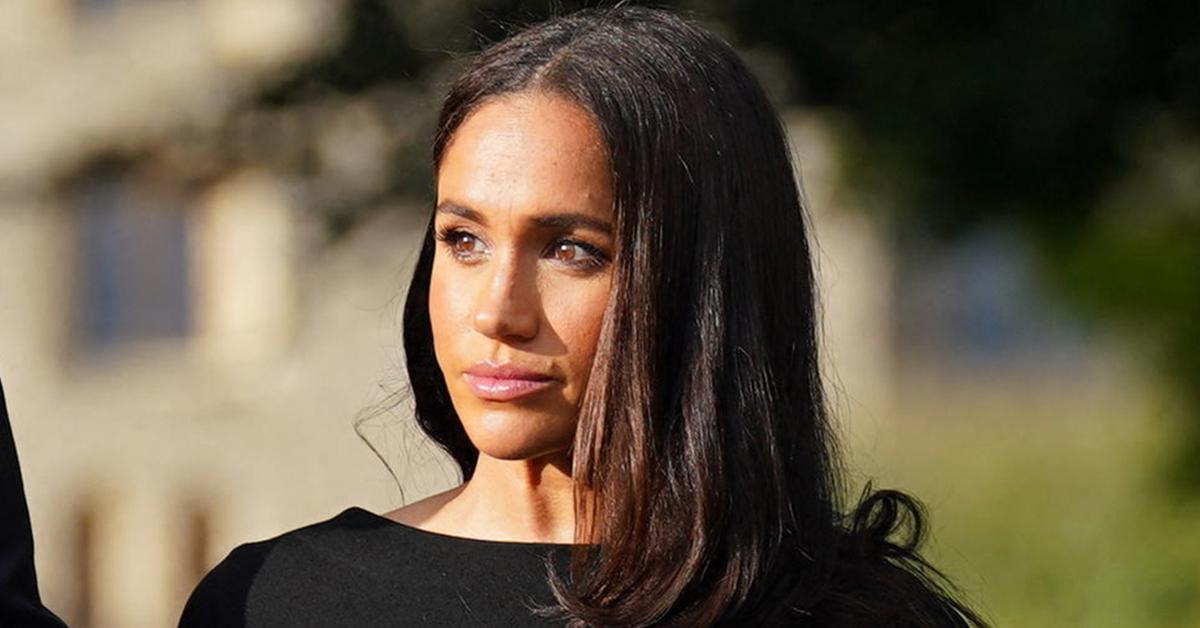 Meghan Markle got no love from fans of the royal family after they refused to shake her hand while paying tribute to the late Queen Elizabeth. The Duchess of Sussex was embarrassingly snubbed when she and her husband, Prince Harry, reunited with Prince William and Kate Middleton during the 10-day mourning period following the Queen's passing, RadarOnline.com has learned.
Article continues below advertisement
Meghan joined her estranged in-laws outside Windsor Castle on Saturday to collect flowers and thank grievers who gathered outside to pay their respects to Britain's longest-reigning monarch. As RadarOnline.com reported, Elizabeth died on Thursday at the age of 96.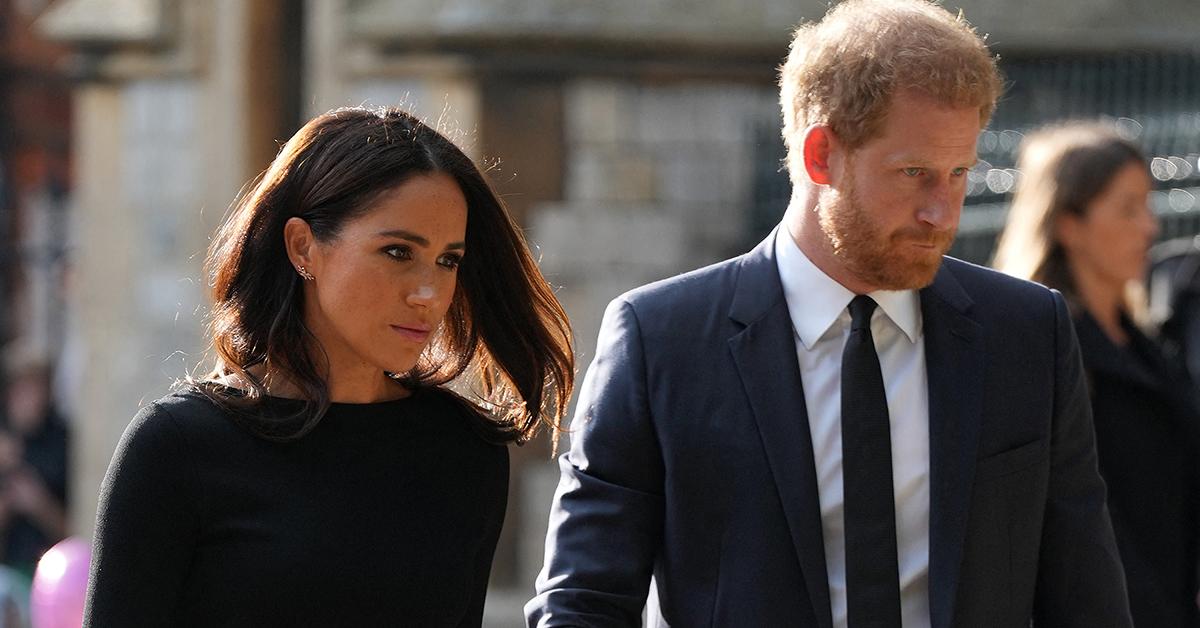 Article continues below advertisement
She was spotted being snubbed by multiple people who refused to shake her hand; however, not everyone in the crowd was so chilly towards the former actress.
Meghan chatted with a few patrons, and despite being rejected, she plastered on a smile. She handled the situation like a professional and even consoled people in the crowd.
Article continues below advertisement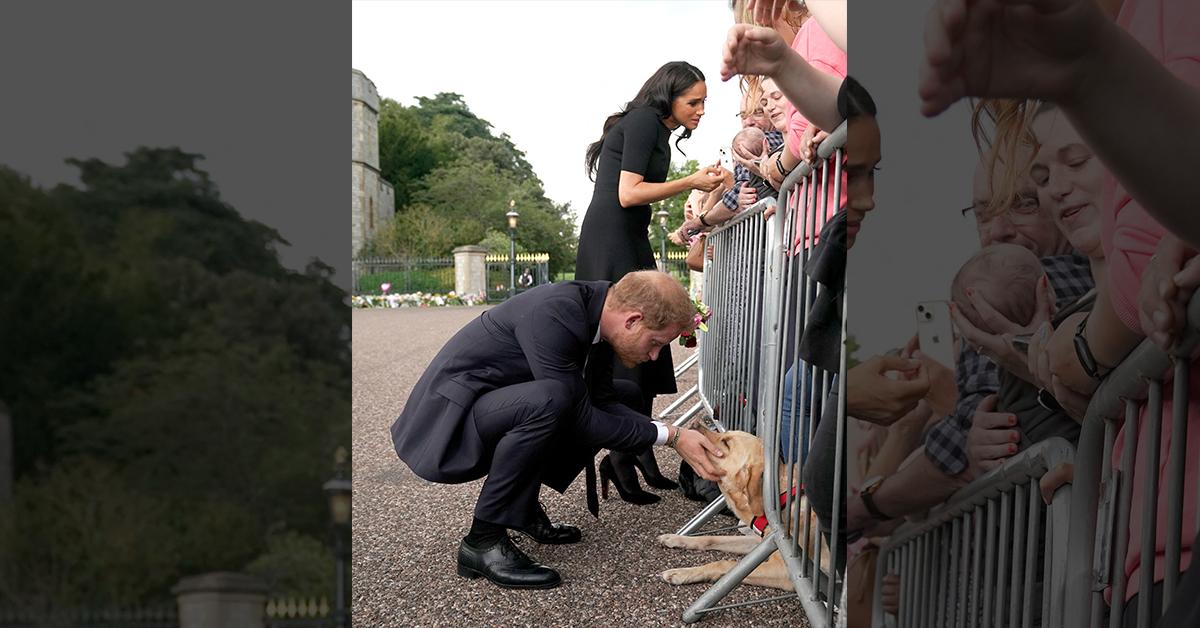 Another video showed Meghan seemingly bickering with two Royal aides while collecting flowers from fans of the royal family. Saturday's event was significant because it was the first time in nearly two years that Meghan, Harry, William, and Kate were together.
The feuding family put on a united front to commemorate the Queen despite the behind-the-scenes drama.
Article continues below advertisement
As RadarOnline.com exclusively reported, Meghan will likely get "nothing of value" from the Queen's recently updated will after causing a stir among the family with her Oprah Winfrey interview. We've learned that Kate is expected to inherit the majority of Elizabeth's 300-piece jewelry collection, worth $110 million.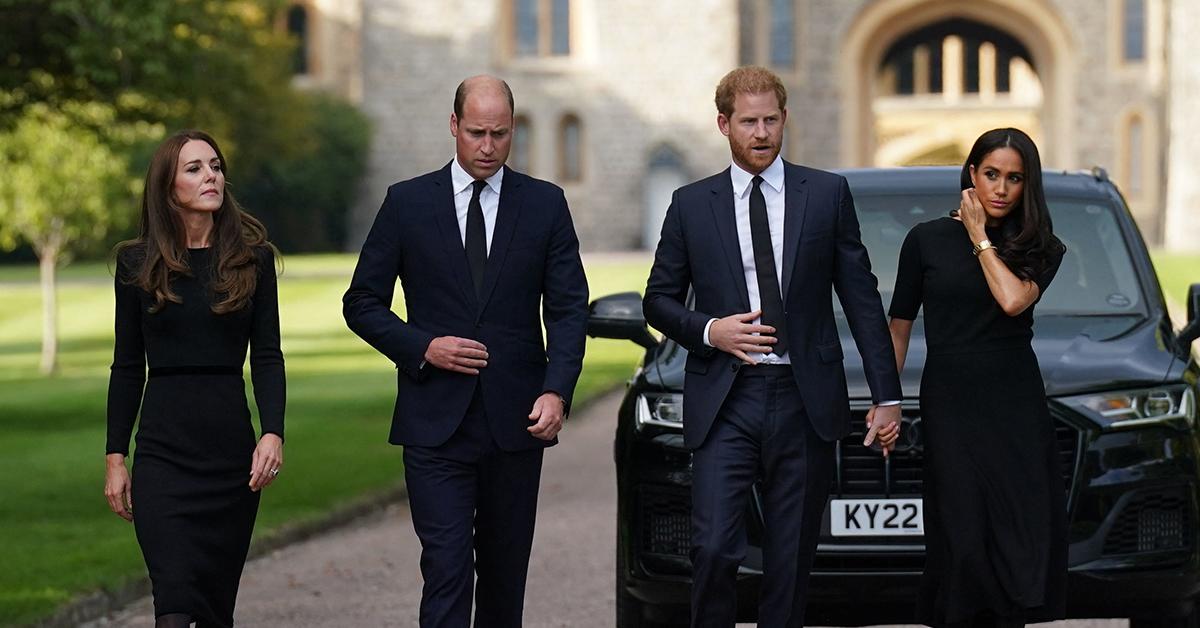 Article continues below advertisement
The family will only have to put on a front for the next few days. After Elizabeth's death, Operation London Bridge immediately went underway. The day of her passing was known as "D-Day," with every day after that called "D+1, D+2, D+3" and so on.
Queen Elizabeth's funeral will be held at Westminster Abbey within 10 days of her death, according to the Palace's well-organized plan.