Exclusive
'Don't Be Fooled — It's Just Small Talk': Prince William & Kate Middleton NOT Speaking To Harry Or Wife, 'They'll Never Forgive Meghan'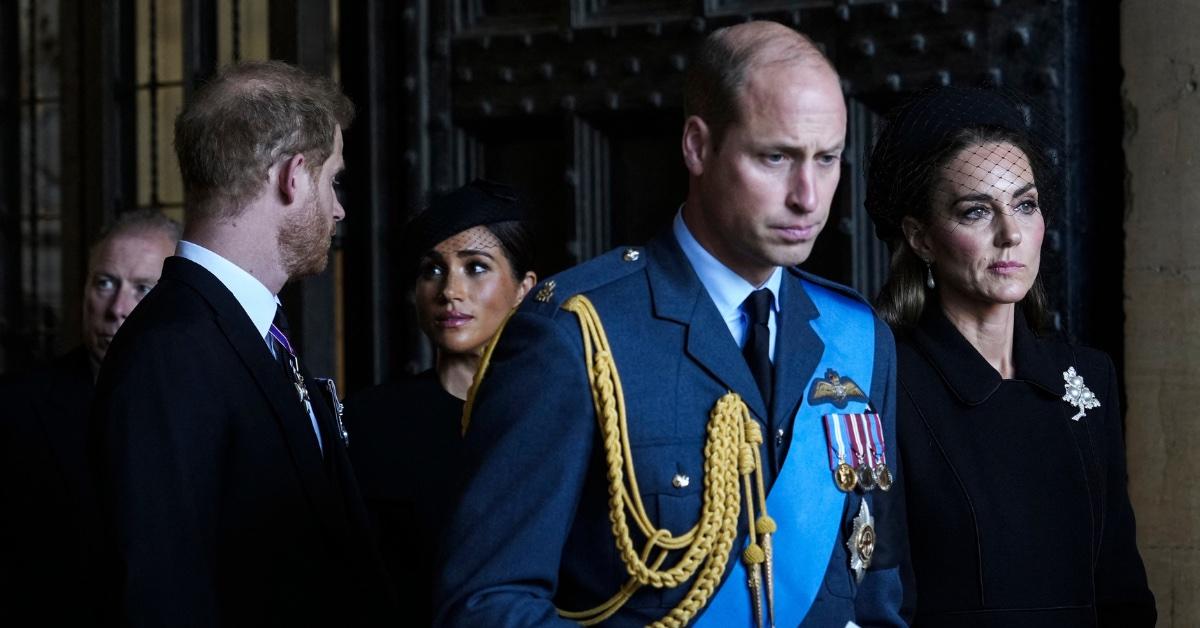 Don't let the cordial family photos deceive you — Prince William and Kate Middleton are not ready to let Prince Harry or Meghan Markle off the hook amid their drama with the royal brood, RadarOnline.com has learned.
The siblings put on a united front while walking side-by-side behind Queen Elizabeth's coffin on Wednesday as they traveled through the streets of central London to Westminster Hall in honor of their late grandmother.
Article continues below advertisement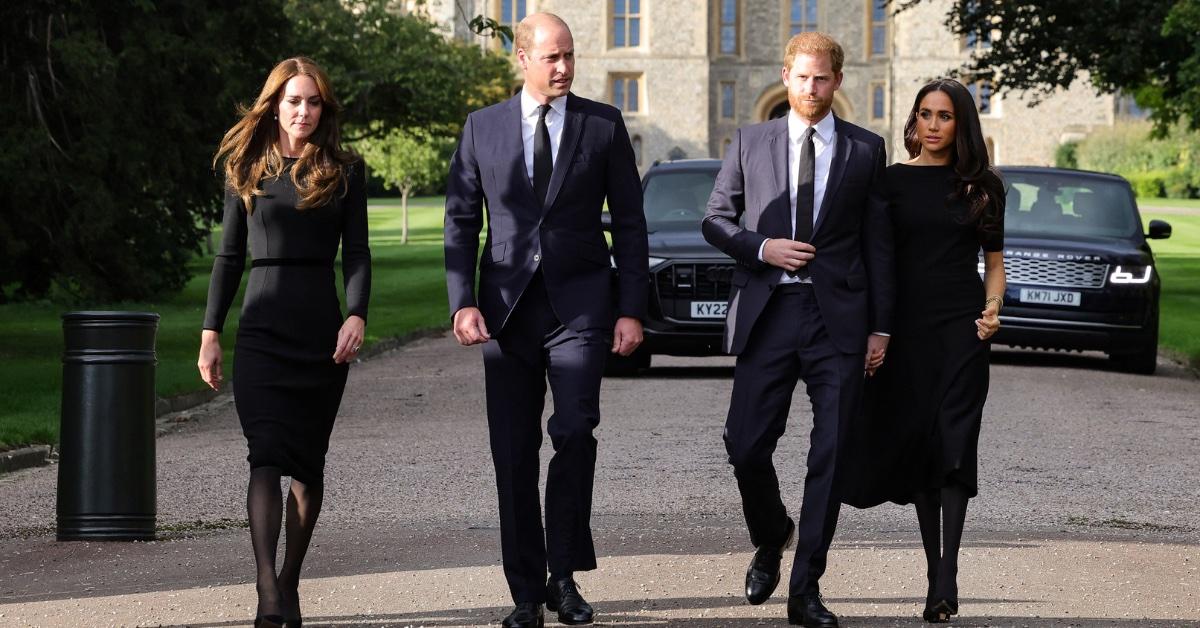 "You could cut the tension with a knife," said a royal watcher.
Amid the funeral proceedings, the group also reportedly gathered for an intimate family meal this week inside Buckingham Palace. William and Harry's spouses were there, along with Queen Consort Camilla and King Charles III.
Despite the family's amicable display during public events, insiders told RadarOnline.com there is still some lingering animosity behind closed doors.
Article continues below advertisement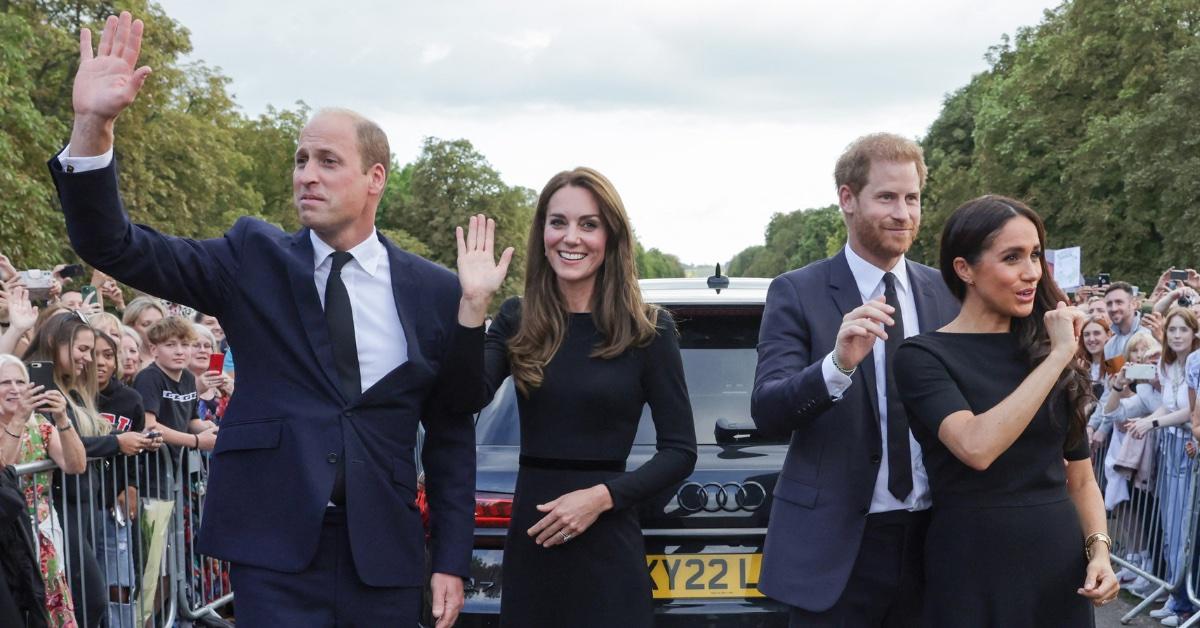 "While William might have invited Harry and Meghan on the walkabout, he did it to protect one institution: the monarchy. He has not forgiven Harry for everything that he has done to the family, and the death of the Queen won't mend that open wound," claimed the insider.
Princess Kate has a bone to pick with her in-laws as well, according to royal sources, who revealed the former Duchess still has her guard up.
"She does not trust them and does not want to give them any inch in order to take a mile," dished the insider about how Kate "resents" the situation they have been placed in. "She doesn't want to become fodder for Meghan's podcast or Harry's book."
Article continues below advertisement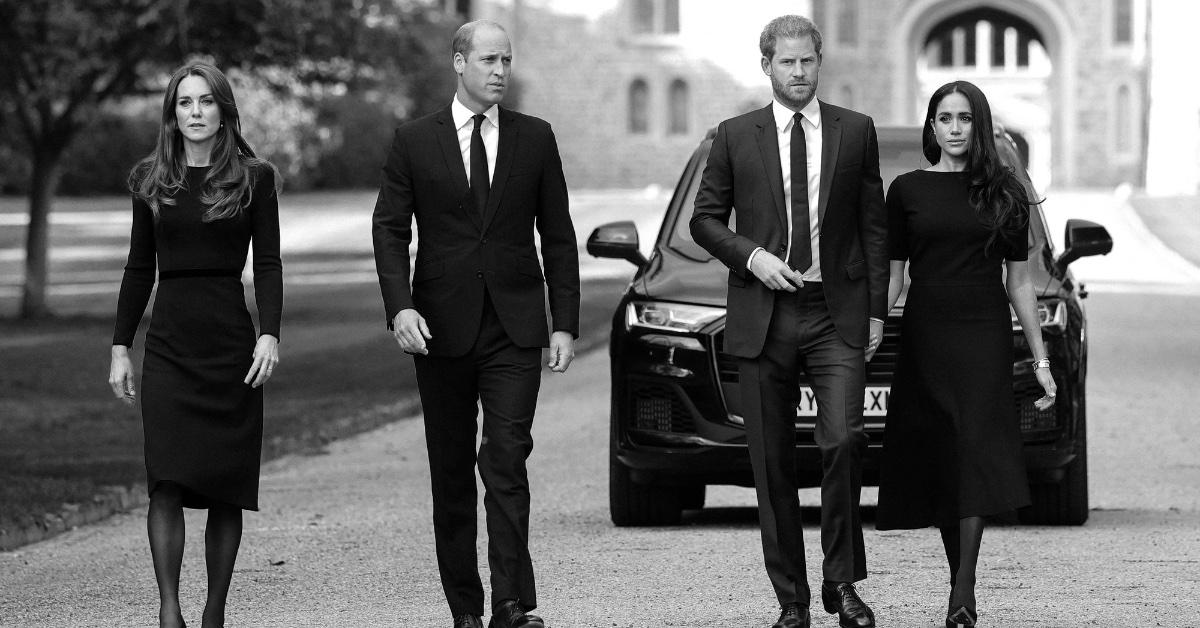 This week, RadarOnline.com learned that Harry made it clear to the family that he will not cancel his upcoming tell-all, but will update it to include the passing of his late grandmother.
Due to his choice to proceed, the royals are said to be on edge as it will likely lead to more scrutiny on their family.
"If you see any interaction between them over the coming days, don't be fooled — it's just small talk," the insider told RadarOnline.com about how Kate is preparing for what could be another fallout, claiming the mom of three and her husband will "never forgive Meghan for what she has done to the family."