'She's The Family Favorite': Grieving Kate Middleton Wears Queen Elizabeth's Earrings In Tribute As She's Set To Inherit Late Monarch's $110 Million Jewelry Collection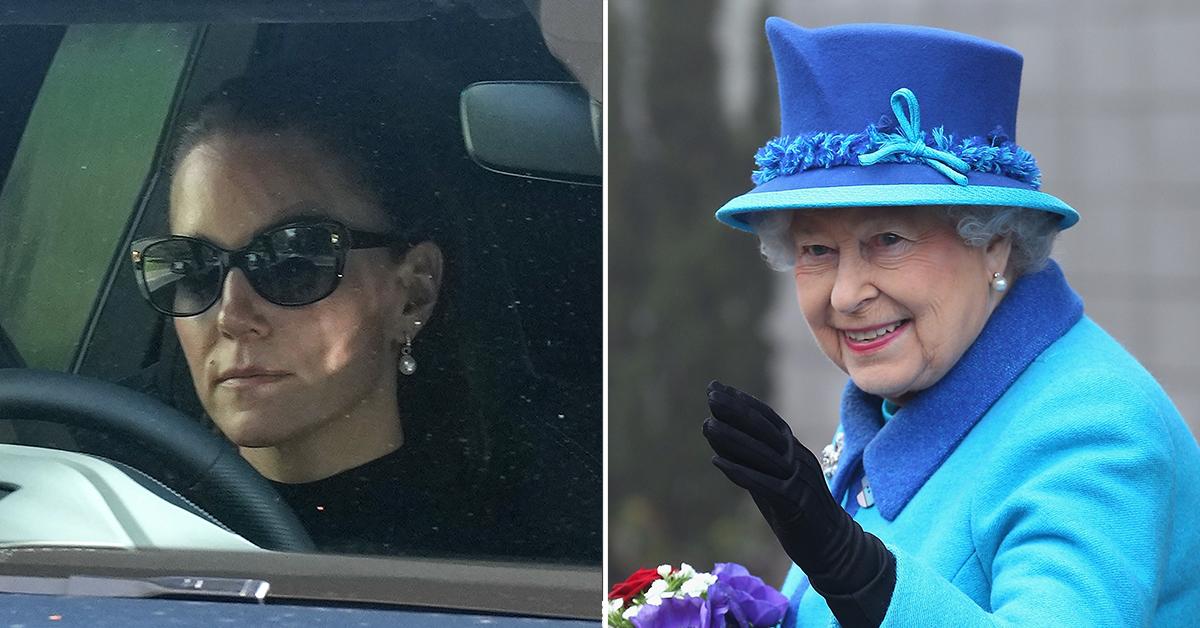 Kate Middleton paid a subtle tribute to Queen Elizabeth by wearing a pair of the late monarch's earrings to receive her coffin at Buckingham Palace. The sweet gesture comes on the heels of RadarOnline.com's exclusive story that Middleton will likely inherit the Queen's $110 million jewelry collection while Meghan Markle should expect "nothing of value."
Article continues below advertisement
The new Princess of Wales, a title bestowed on Middleton by her father-in-law King Charles III, was spotted flashing Queen Elizabeth's gorgeous pearl and diamond earrings as she joined her husband, Prince William, and his family — including Prince Harry and Meghan Markle — on Tuesday evening.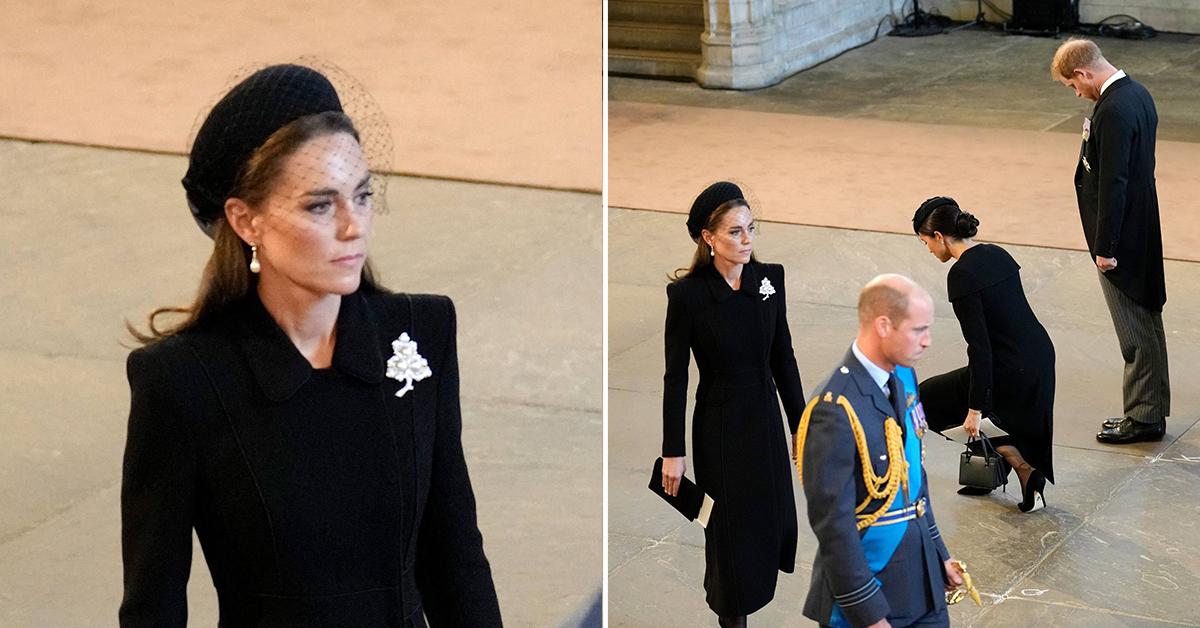 Article continues below advertisement
The priceless earrings were allegedly gifted to Middleton by Her Majesty. Sources revealed to RadarOnline.com that Prince William's wife is "the family favorite," something the Queen took note of when she began plotting to update her will before her death.
"She's been focusing on her beloved pieces and who deserves what," a palace insider told us in July. "The whispers are that she's made some last-minute changes to her will that'll be a shocking surprise for her heirs."
We're told Middleton is likely to reap the benefits — a decision that's expected to ruffle some royal feathers.
Article continues below advertisement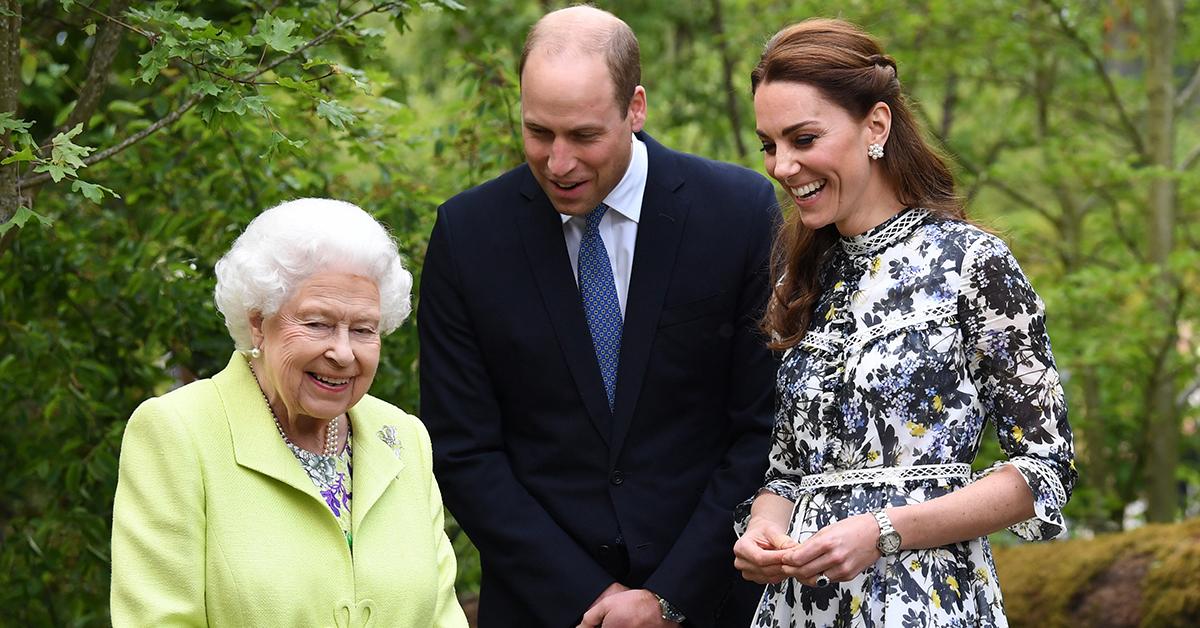 "Kate is clearly the family favorite," an insider spilled to RadarOnline.com, adding the move will likely trigger Camilla, the new Queen Consort, Meghan, and the ladies' significant others.
The Queen's personal collection includes 300 pieces of jewelry and many family members are expected to get the royal shaft.
Article continues below advertisement
"There's a very good chance the Queen won't leave either of them any jewels of value," the source revealed, referring to Meghan and her daughter, Lilibet.
"It's not surprising since they're not members of the royal family anymore," the insider continued, "but it would be a real slap in the face."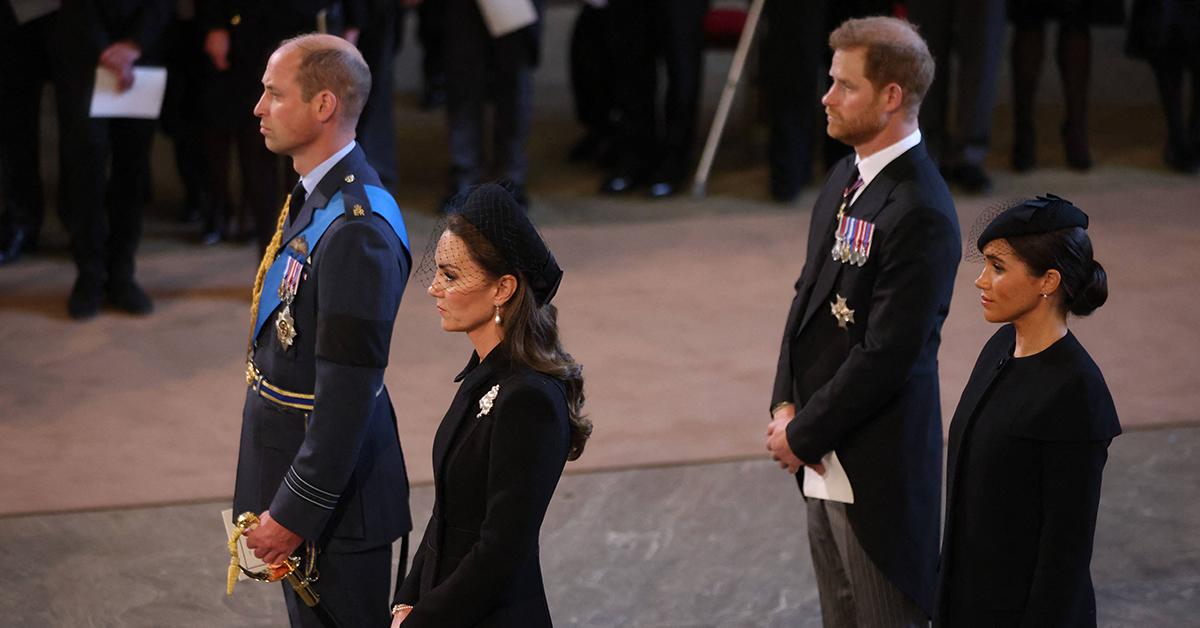 Article continues below advertisement
If the Queen does indeed cut the Duchess of Sussex out, "some people think it won't be out of spite, but practicality," RadarOnline.com is told that "others say it would be the Queen sending a message to Meghan and Harry: You reap what you sow."
Queen Elizabeth died at Balmoral Castle on Thursday at the age of 96. She was Britain's longest-reigning monarch, ruling 15 countries in the Commonwealth for 70 years.