Matt Gaetz Sparks Fury Over Hosting High School Event As Sex Trafficking Investigation Remains Underway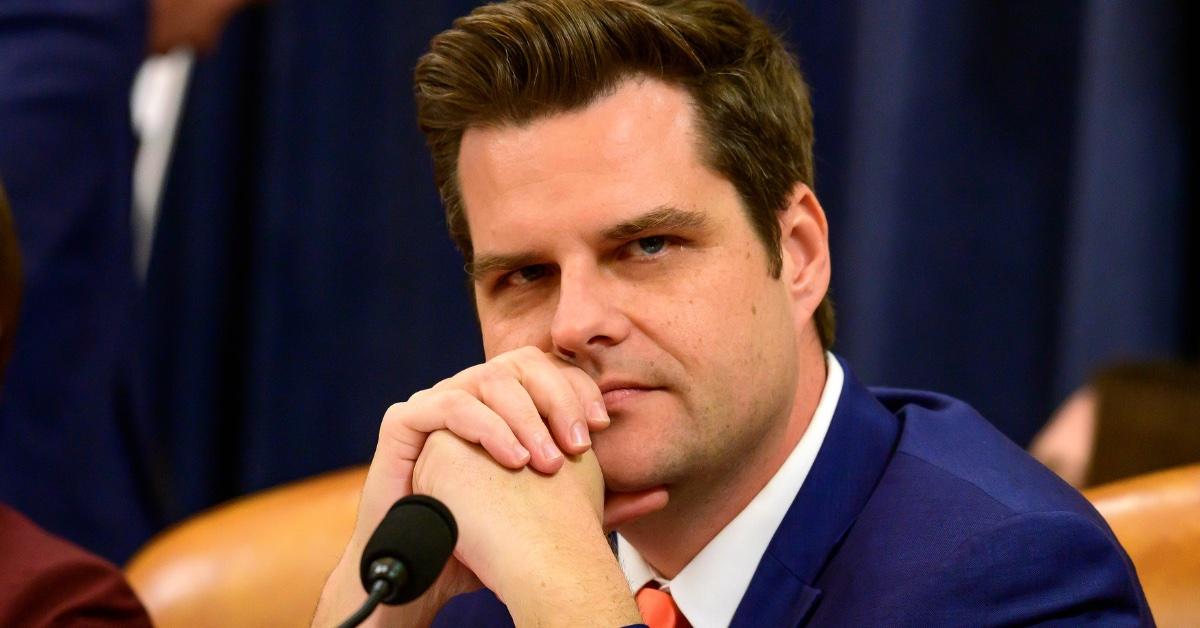 Florida GOP Representative Matt Gaetz found himself in the hot seat yet again after it was revealed that he will be hosting a high school event as his sex trafficking investigation remains underway, RadarOnline.com can confirm.
Many people are livid that he is still allowed to meet with kids in Niceville, Florida, due to the nature of the allegations against him.
Article continues below advertisement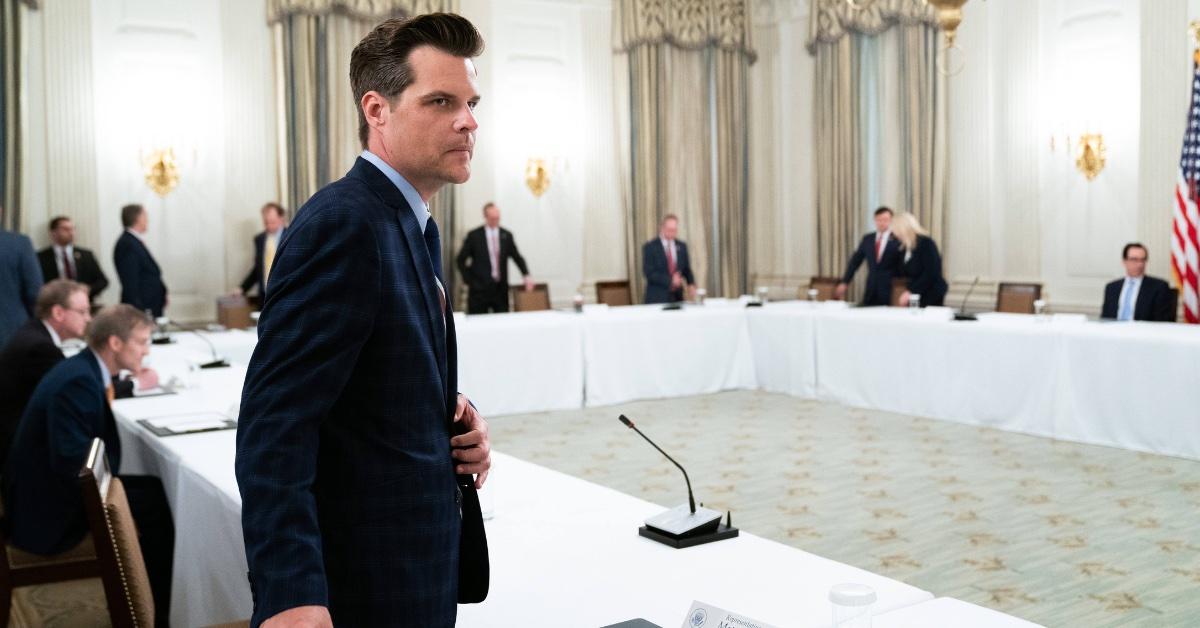 The conservative lawmaker is at the center of a sex trafficking probe involving a 17-year-old girl, having been accused of paying for the teen to travel across state lines.
Gaetz has repeatedly denied any wrongdoing, RadarOnline.com can confirm.
Officials dug into the rep after an investigation into Joel Greenberg, a friend of Gaetz's, who pleaded guilty last year to sex trafficking of a minor and other federal crimes. Greenberg has agreed to turn over information on Gaetz who has yet to be charged with any crime.
The upcoming event taking place next Tuesday is intended to be a meeting and recruitment session for students to enlist in military academies.
Article continues below advertisement
"The Academy Night is an opportunity for high school students to speak directly with Congressman Gaetz and Service Academy representatives to learn more about the process for gaining admission to the U.S. Service Academies and receiving a Congressional Nomination (required for entry)," Gaetz wrote per Facebook.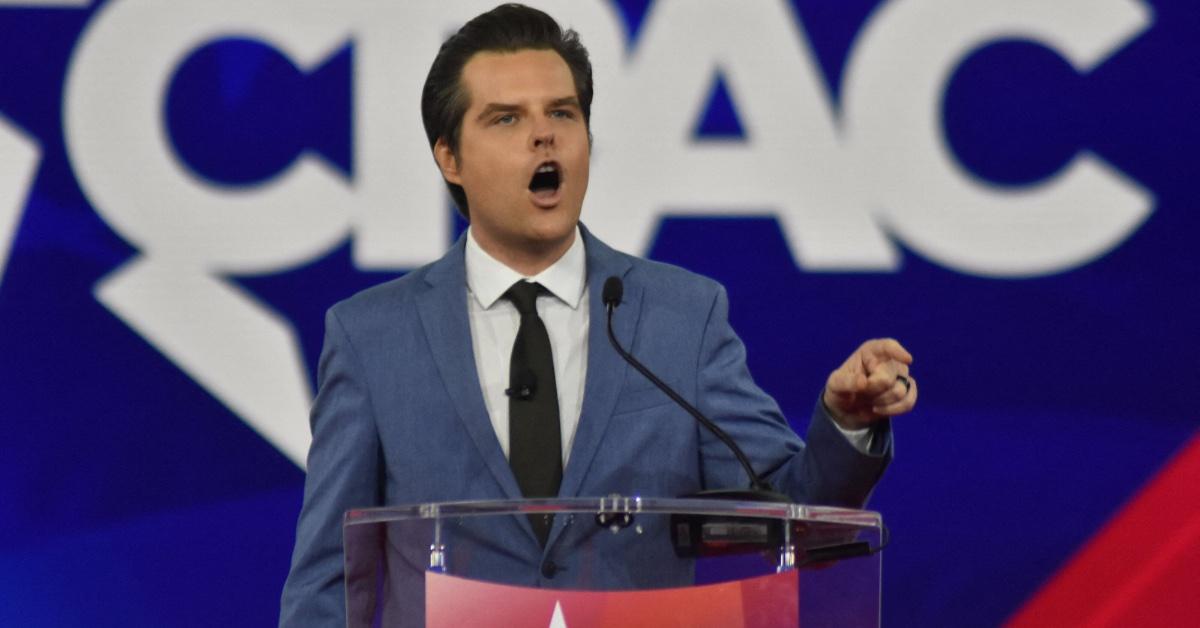 Article continues below advertisement
Cara Marion, a mom running for Oklahoosa school board and member of the Women Against Matt Gaetz Facebook group, didn't mince words while speaking her mind.
"Why would we allow Matt Gaetz, who is under federal investigation for sex trafficking of a minor, into our school district?" she asked in a Facebook video. "To put kids in a position where they are going to have to ask this person for a favor, if you will, 'hey, can you pick me?'—what message are we sending our kids?"
Gaetz previously sparked fury after mocking abortion-rights advocates during an explosive speech at the Turning Point USA Student Action Summit.
Article continues below advertisement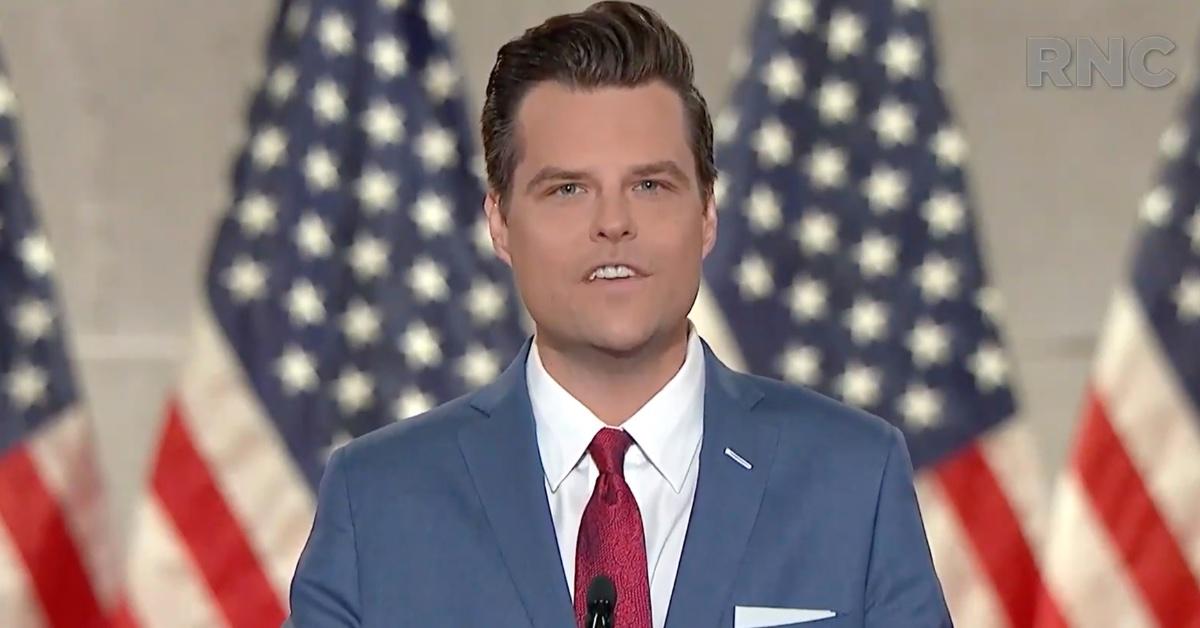 "Why is that the women with the least likelihood of getting pregnant are the ones most worried about having abortions?" he said. "Nobody wants to impregnate you if you look like a thumb."
Gaetz continued to joke, "You look like you've got ankles weaker than the legal reasoning behind Roe V. Wade."