Mike Pence's Aide Fires Back At Matt Gaetz, Says Embattled Florida Rep. 'Will Be In Prison' By 2024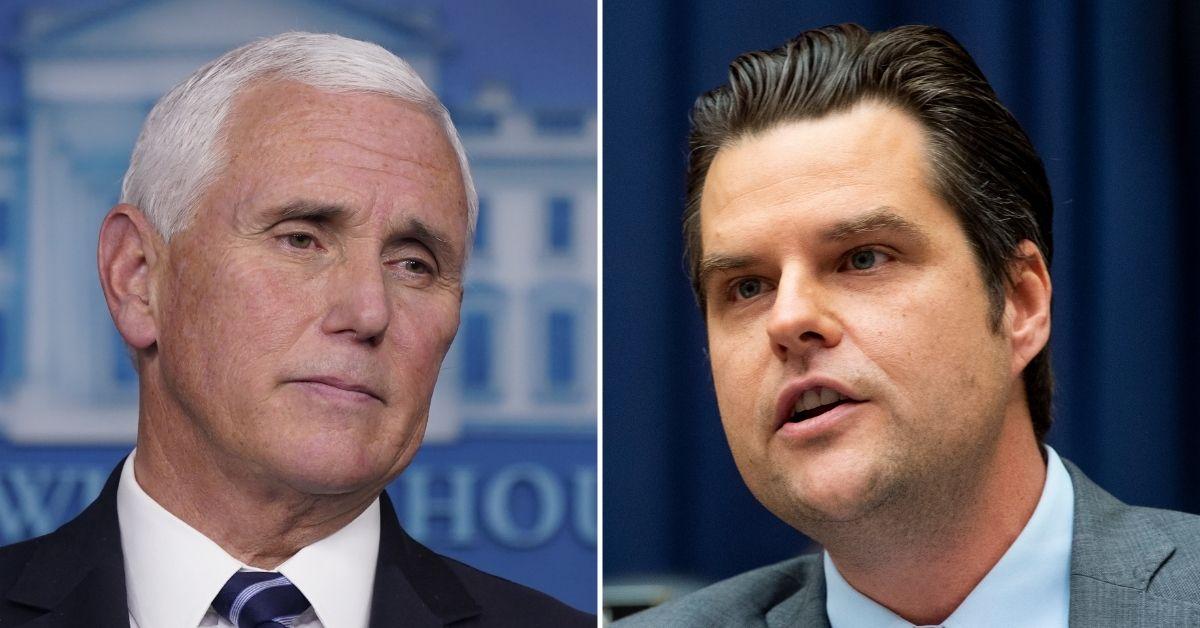 Mike Pence's aide fired back at Matt Gaetz this week after the House representative suggested Pence would never become president, Radar has learned.
The shocking back-and-forth between Pence aide Marc Short and Gaetz first started Sunday night when the 40-year-old congressman spoke at a student conference for the right-wing group Turning Point USA.
Article continues below advertisement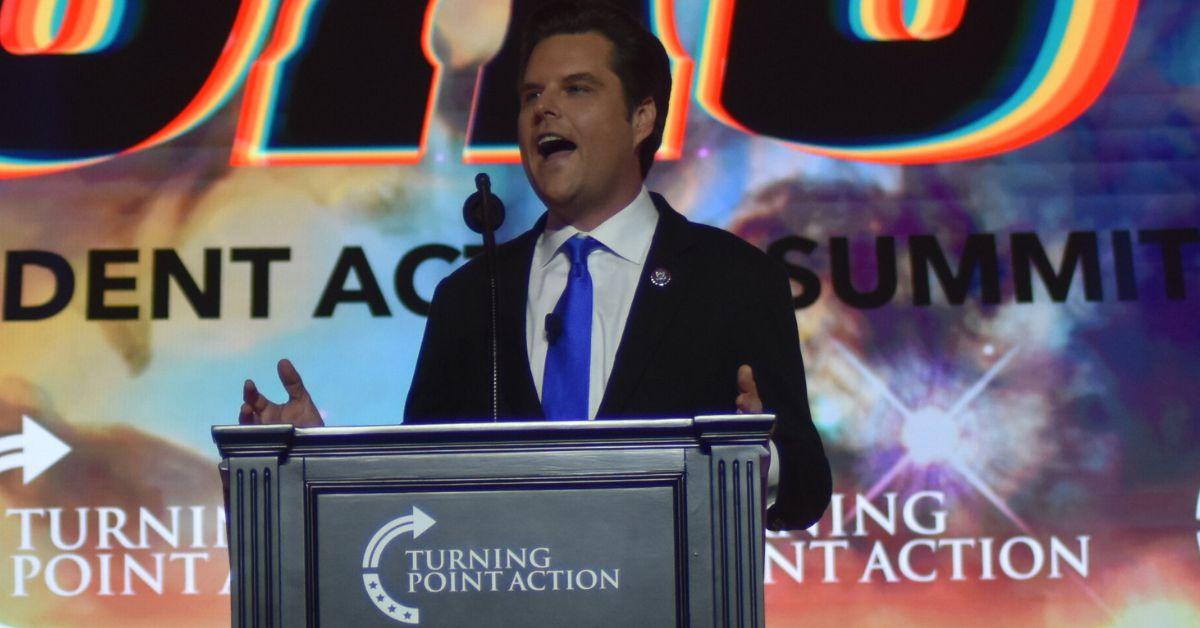 "Let me just say what everyone here knows," Gaetz told the room of teenagers. "Mike Pence will never be president. Nice guy…not a leader."
Hours later, while speaking to CNN's Erin Burnett Monday night, Short fired back at Gaetz by claiming the embattled congressman will "be in prison" before the 2024 presidential election takes place.
"I don't know if Mike Pence will run for president in 2024, but I don't think Matt Gaetz will have an impact on that — in fact, I'd be surprised if he's still voting," Short, who previously worked as former Vice President Pence's Chief of Staff, said.
Short continued, "It's more likely that he'll be in prison for child sex trafficking by 2024, and I'm actually surprised that Florida law enforcement still allows him to speak to teenage conferences like that."
Article continues below advertisement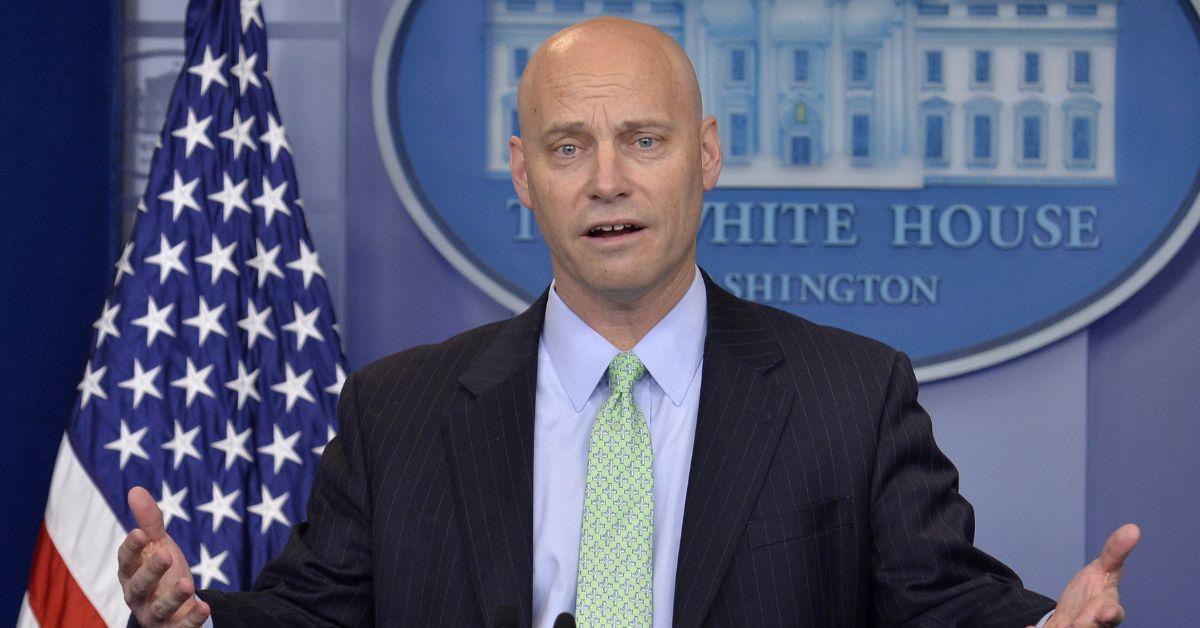 As RadarOnline.com previously reported, Gaetz has been the subject of an ongoing federal investigation focusing on allegations the congressman paid for sex with underage escorts and trafficked his former and alleged underage girlfriend across state lines.
Joel Greenberg, Gaetz's former best friend and "wingman," who pleaded guilty in May to the federal charge of sex trafficking a minor, has reportedly been cooperating with federal investigators as they continue their federal probe into Gaetz.
"On more than one occasion, this individual was involved in sexual activities with several of the other girls, the congressman from Florida's 1st Congressional District and myself," Greenberg wrote in a "confessional letter" obtained by Daily Beast in April.
"From time to time, gas money or gifts, rent or partial tuition payments were made to several of these girls, including the individual who was not yet 18," Greenberg continued. "I did see the acts occur firsthand and Venmo transactions, Cash App, or other payments were made to these girls on behalf of the Congressman."
Article continues below advertisement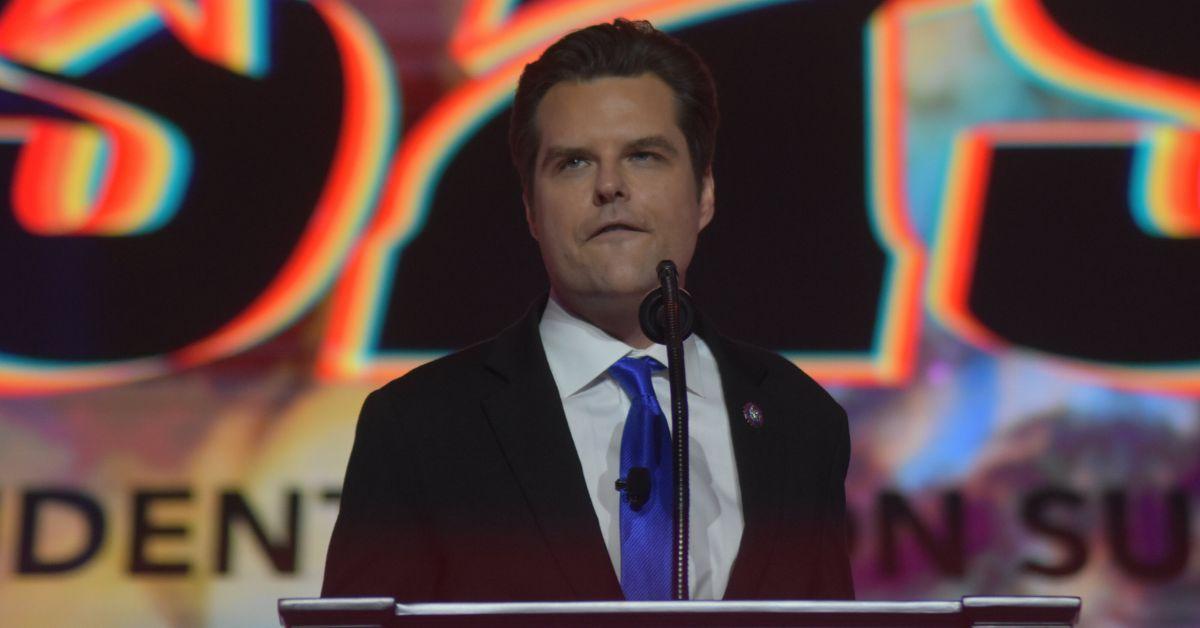 Despite the allegations against Gaetz, and the fact Greenberg allegedly has proof implicating Gaetz in the sex trafficking of a minor, the congressman's spokesperson slammed Short's claim Gaetz "will be in prison for child sex trafficking by 2024."
"Marc can repeat debunked conspiracies on CNN," Gaetz's spokesperson responded Monday night, "but nobody can deny that dunking on Pence was Gaetz's best applause line of an epic speech."