Matt Gaetz's Former Wingman Says Politician Paid For Sex With Minor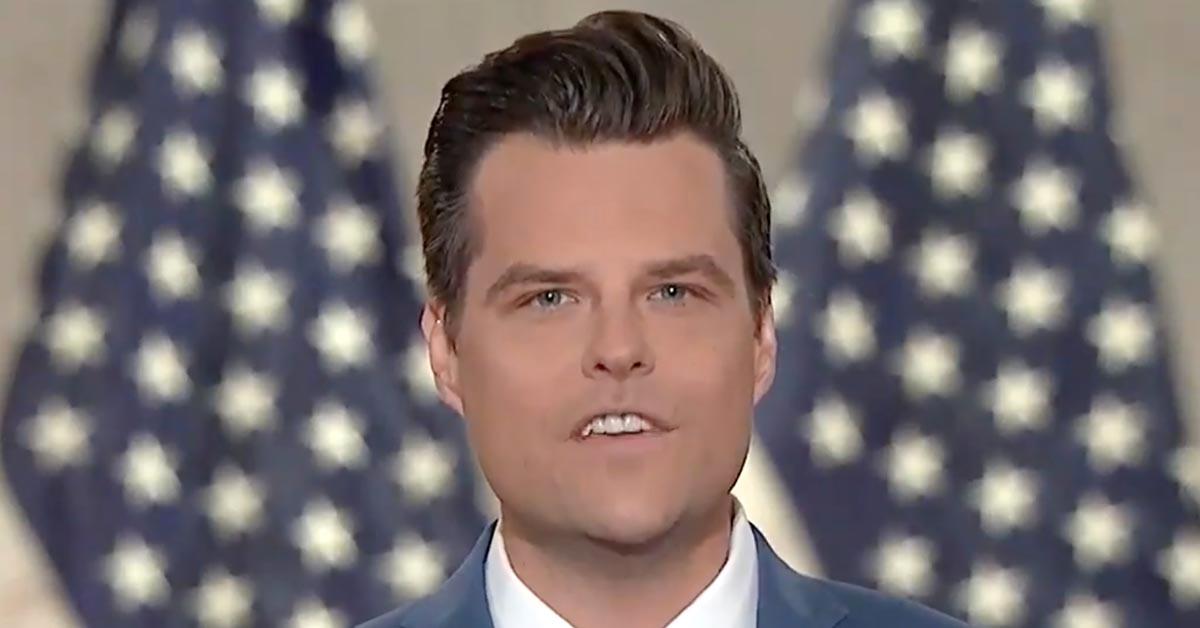 Matt Gaetz's former best friend claimed the politician paid to have sex with a minor.
The Daily Beast obtained a "confessional letter" written by Gaetz's former best friend, Joel Greenberg. He reportedly wrote it after asking Roger Stone to help lock down a pardon with then-President Trump.
At the moment, Greenberg, a one-time local official in Florida, is facing serious charges relating to sex trafficking involving a minor and identity theft. If convicted, he is facing decades behind bars.
Article continues below advertisement
Greenberg was close friends with Gaetz for years. The two reportedly liked finding women off sugar daddy websites. Sources claim they enjoyed sharing women with each other. The women who were paid reportedly told officials Gaetz liked to take ecstasy while partying at seedy hotel rooms with prostitutes.
According to reports, Greenberg would pay the escorts for Gaetz. Prosecutors have obtained Venmo transactions between the Florida politician and his ex-BFF. The Department of Justice is investigating whether the two men violated sex trafficking laws when they reportedly paid a woman to travel across state lines.
Officials are also trying to figure out if Gaetz slept with a 17-year-old girl.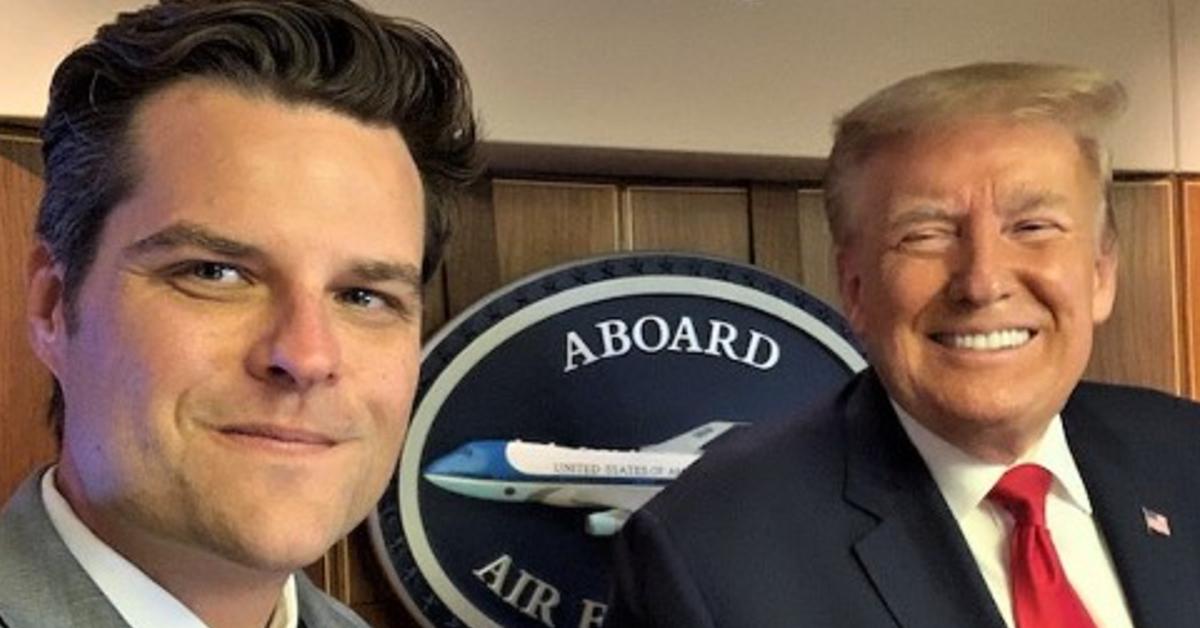 Article continues below advertisement
In the letter written by Greenberg, he talks about the young girl, He said, "On more than one occasion, this individual was involved in sexual activities with several of the other girls, the congressman from Florida's 1st Congressional District and myself."
He continued, "From time to time, gas money or gifts, rent or partial tuition payments were made to several of these girls, including the individual who was not yet 18. I did see the acts occur firsthand and Venmo transactions, Cash App, or other payments were made to these girls on behalf of the Congressman."
Greenberg claims they were originally lead to believe the girl was 19. After finding out she was 17, he claims to have called up Gaetz to warn him.
He wrote, "Immediately I called the congressman and warned him to stay clear of this person and informed him she was underage. He was equally shocked and disturbed by this revelation."
A rep for Gaetz said, "Congressman Gaetz has never paid for sex nor has he had sex with a 17 year old as an adult. We are now one month after your outlet and others first reported such lies, and no one has gone on record to directly accuse him of either."
Gaetz has not been charged with any crimes but is still being investigated for the alleged crimes.