Matt Gaetz Reportedly Shared 'Girlfriends' With Ex-'Wingman' Charged With Sex Trafficking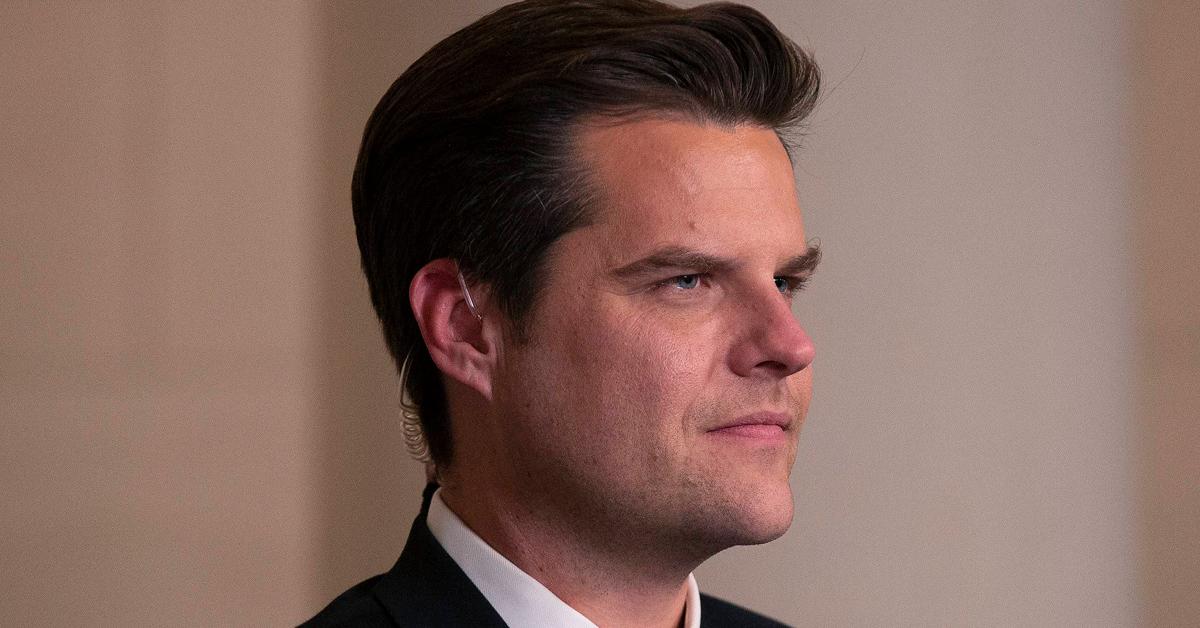 Matt Gaetz's associates fear the Florida politician's former "wingman" is preparing to turn on him to score a shorter prison sentence.

In a new report, sources say Gaetz's ex-BFF, Joel Greenberg, is working on a plea deal with federal agents. Allies of Gaetz believe Greenberg will "deliver Gaetz" to the feds.
As RadarOnline.com previously, Gaetz is currently at the center of a Department of Justice investigation. Officials are looking into whether the politician and Greenberg hired escorts to have drug-fueled sex parties. The two are accused of using sugar daddy websites to find women to sleep with them for money. Sources say they favored using the site Seeking Arrangement.
Article continues below advertisement
Greenberg and Gaetz reportedly "shared girlfriends" with each other. According to reports, investigators believe Gaetz might have violated sex trafficking laws by paying a woman to travel across state lines for the purpose of sex.
Greenberg, a Florida county tax collector, was recently hit with a federal indictment for sex trafficking a 17-year-old. He faces decades in prison if convicted on the charges. His lawyer, Fritz Scheller, said his client might work out a deal with prosecutors.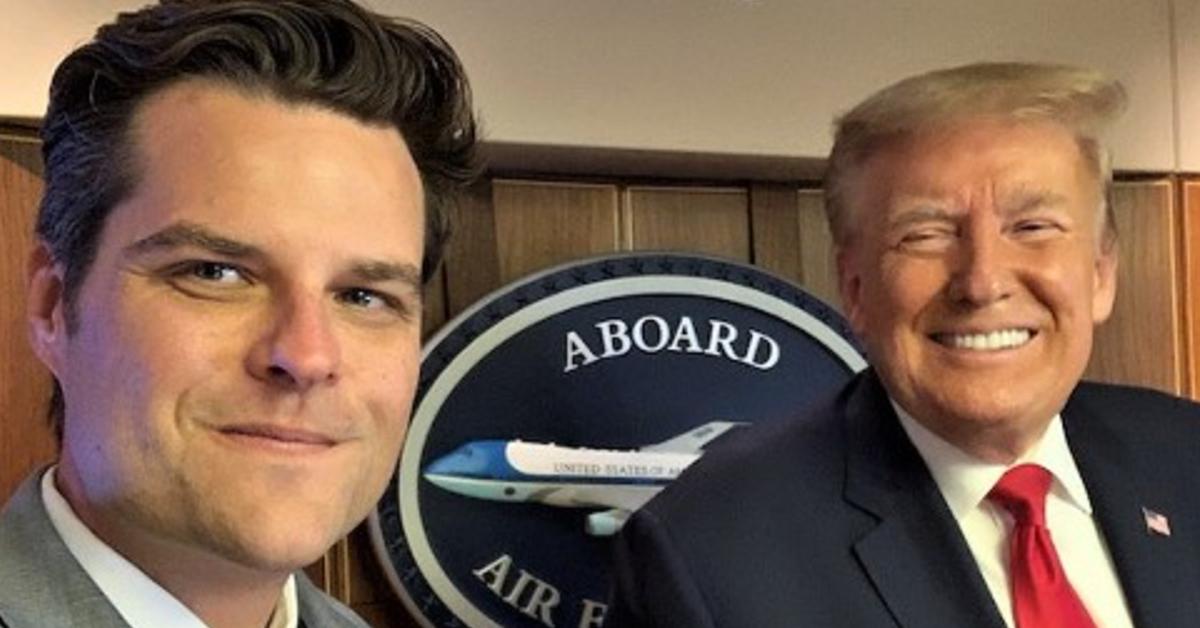 Article continues below advertisement
Last week, following a court hearing, Scheller told Politico, "I am sure Matt Gaetz is not feeling very comfortable today."
In a new report from Politico, sources say days before the indictment came down, Greenberg started scrambling. He reportedly started messaging mutual friends he had with Gaetz on WhatsApp.
In the texts, Greenberg ranted about the investigators having reviewed his Venmo transactions. He told friends he feared those messages would lead law enforcement to the 17-year-old. In one message, Greenberg said he was paying the now 20-year-old's legal bills.
Gaetz's Venmo transactions with Greenberg are also being looked into. The politician allegedly sent Greenberg $900 on Venmo, who then sent $900 to alleged escorts. The report says the messages have been shared with the investigators and are a key piece of evidence in the case.
Per the report, Greenberg tried to convince Gaetz to ask then-President Donald Trump to grant them pardons. Gaetz denied the report and claims he never took any such request to Trump.
Amid the scandal, Gaetz's fiancée Ginger Luckey is still standing by his side and kissed him during his first public appearance.