Matt Gaetz Spotted For First Time In Public With Fiancée Ginger Luckey Amid DOJ Prostitution Investigation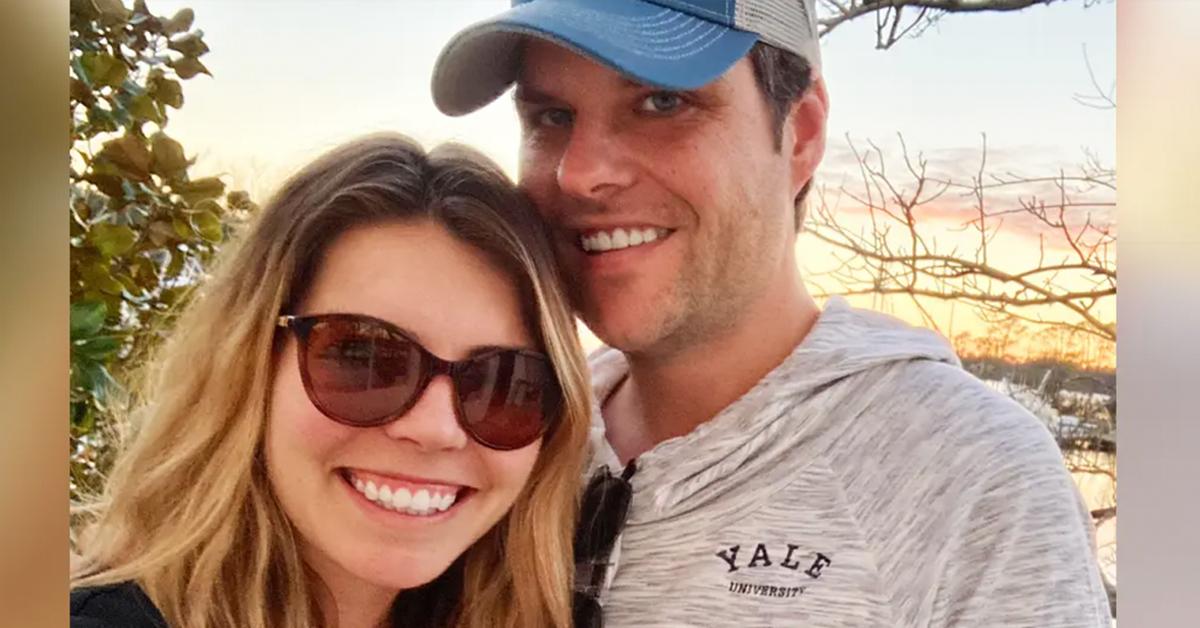 Rep. Matt Gaetz made his first public appearance at a Pro-Trump women's event and his fiancée Ginger Luckey was standing by his side despite the investigation into his alleged sexual relationship with a 17-year-old.
On Friday, Gaetz spoke at the Save America Summit which was put on by the group, Women For America First. The conservative committee invited Gaetz to be a guest host at the event despite news that the Department of Justice is currently looking into the Florida republican.
As Gaetz made his way to the stage, 26-year-old Luckey held his hand while walking with the politician to the podium. Once on the stage, Gaetz looked towards Luckey and gave her a kiss on the forehead.
Luckey gave Gaetz a quick hug before exiting the stage. She looked a little tense during the encounter in front of the crowd gathered at the Trump National Doral Miami.
Article continues below advertisement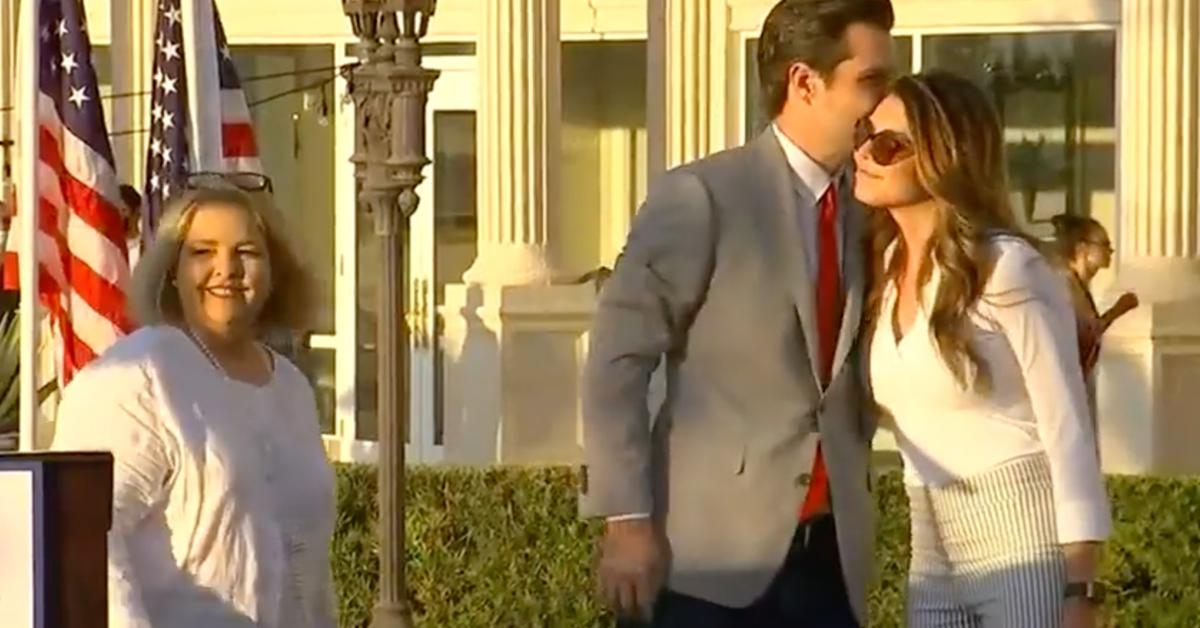 Luckey's appearance is interesting since she's been extra quiet in the week since the public learned her future husband might have hired escorts off a sugar daddy website and slept with a 17-year-old girl. He's also accused of partying on ecstasy in seedy Florida hotel rooms.
While on stage, Gaetz ranted for over 16 minutes about the ongoing investigation. He said he will be fighting against those trying to take him down. He said, "I have not yet begun to fight. I'm built for the battle and I'm not going anywhere. The smears against me range from distortions of my personal life to wild conspiracy theories. I won't be intimidate by a lying media and I won't be extorted by former DOJ officials and the crooks he is working with. The truth will prevail."
Article continues below advertisement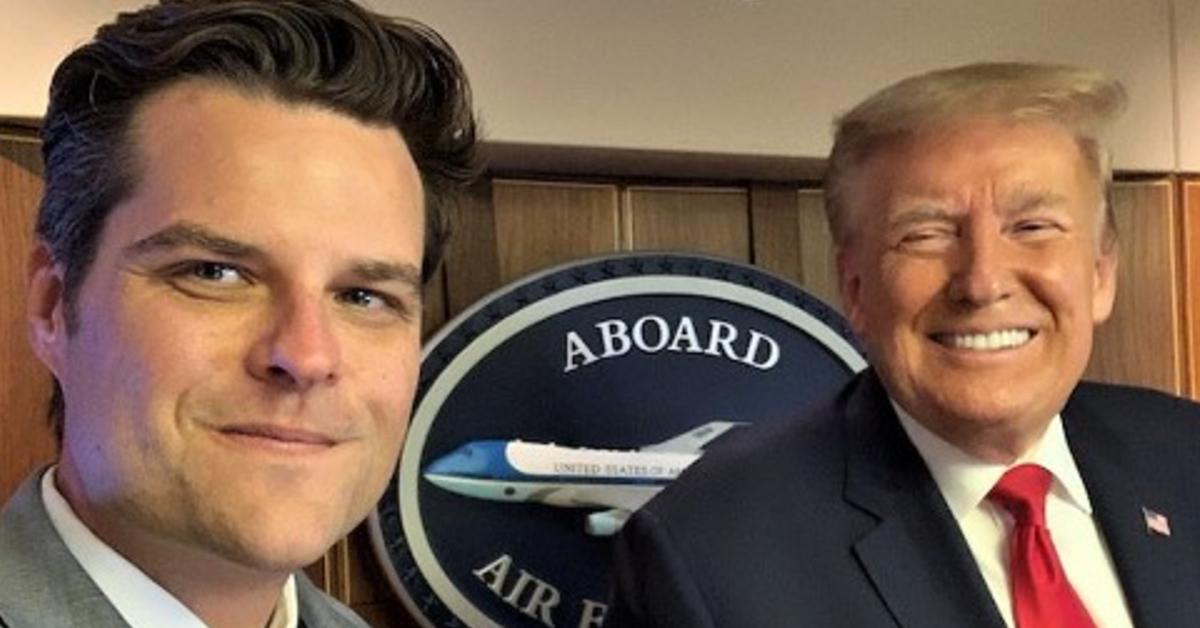 At the moment, it appears Gaetz has convinced Luckey to stay by him amid the drama. As RadarOnline.com previously reported, the DOJ investigation was launched after officials received information about Gaetz's friend, Joel Greenberg.
Greenberg reportedly hired escorts for Gaetz. Investigators reportedly have evidence showing Gaetz sending $900 to Greenberg on Venmo. Greenberg allegedly sent the $900 he received to escorts. The two are accused of using sugar daddy websites to find the women. The investigation is looking to whether Gaetz paid women to travel across state lines for the purpose of sex. A source told The New York Times, "Some of the men and women took ecstasy, an illegal mood-altering drug, before having sex, including Mr. Gaetz."
Gaetz denies the sex trafficking allegations. He claims to be the victim of a massive extortion plot. His rep said, "Rep. Gaetz has never paid for sex, nor has he had sex with an underage girl. What began with blaring headlines about 'sex trafficking' has now turned into a general fishing exercise about vacations and consensual relationships with adults."