Matt Gaetz Reportedly Used Sugar Daddy Website To Find Escorts For Drug-Fueled Hotel Sex Romps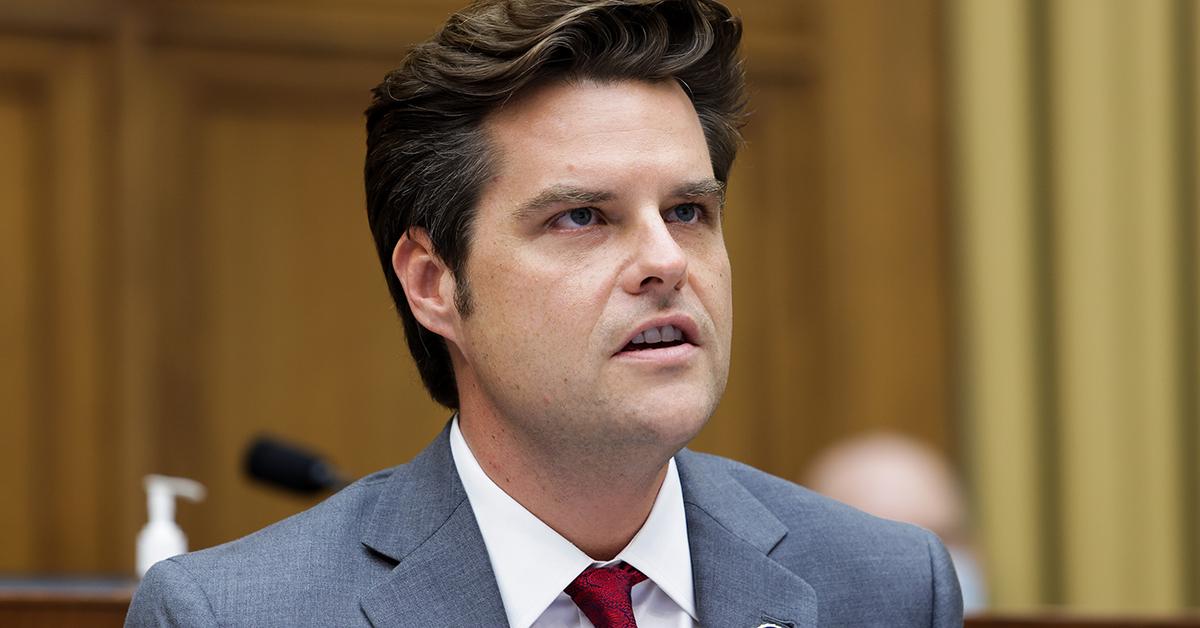 Rep. Matt Gaetz and his friend are accused of using a sugar daddy website to find escorts to hire for hotel sex parties which involved the politician reportedly taking ecstasy.
According to The New York Times, Gaetz, who is under investigation by the Department of Justice for possible violations of sex trafficking and prostitution laws, reportedly liked using the website Seeking Arrangment to find a woman willing to sleep with him for a fee. The website allows women to search for men willing to pay them for their time and companionship.
The DOJ probe is investigating whether Gaetz paid a woman to travel with him across state lines. Federal investigators received information Gaetz might have slept with a 17-year-old girl.
The investigation started after DOJ officials started looking into Florida county tax collector, Joel Greenberg, who is a close friend of Gaetz.
Article continues below advertisement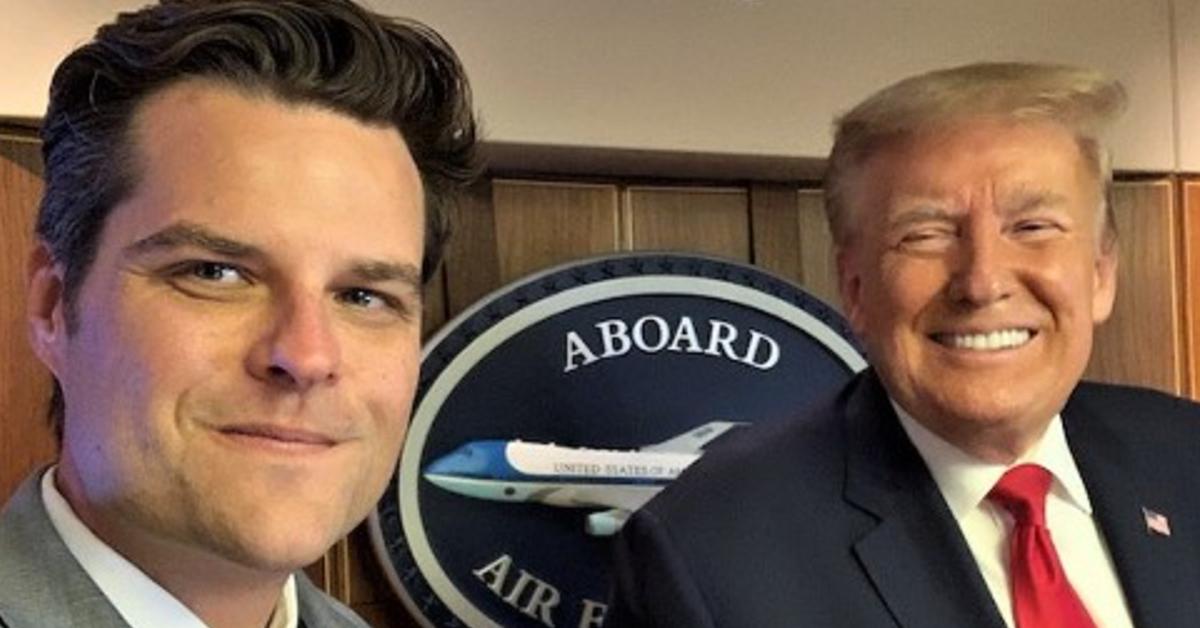 The New York Times reviewed receipts from Cash App and Apple Pay that reportedly showed payments "from Mr. Gaetz and Mr. Greenberg to one of the women, and a payment from Mr. Greenberg to a second woman." A source told the outlet, "Some of the men and women took ecstasy, an illegal mood-altering drug, before having sex, including Mr. Gaetz."
The Department of Justice's investigation is also focused on a specific trip Gaetz took to the Bahamas with a marijuana entrepreneur named Jason Pirozzolo.
The trip reportedly took place in late 2018 or early 2019. A source told CBS, Pirozzolo reportedly paid for "travel expenses accommodations, and female escorts."
Article continues below advertisement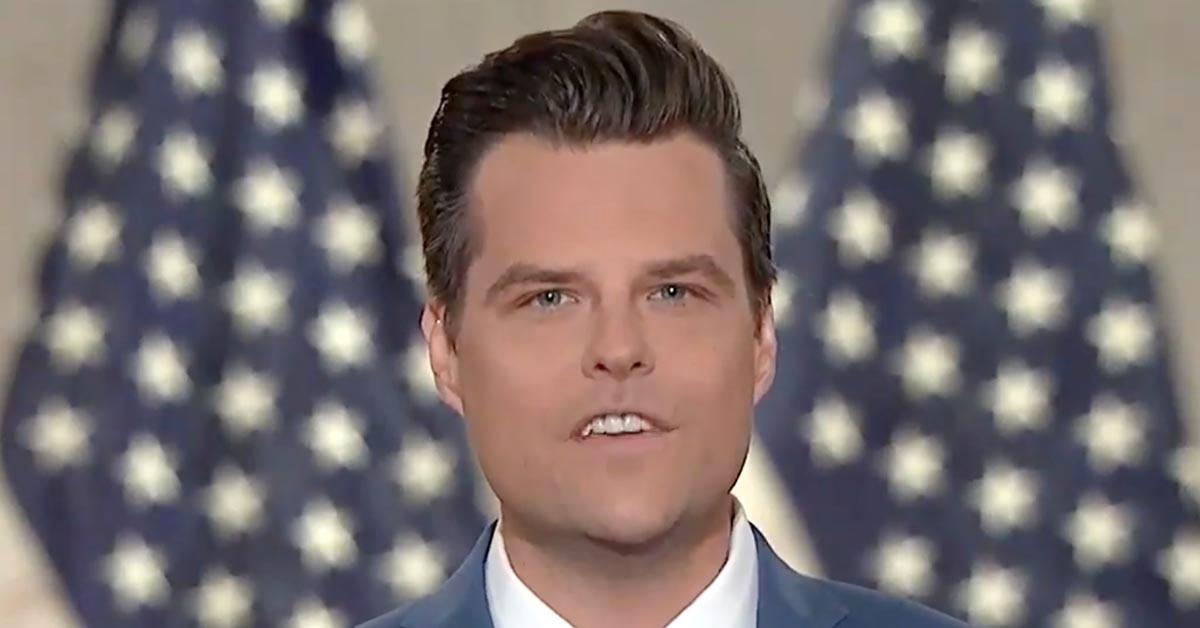 Gaetz denies he slept with an underage girl or hired escorts. His fiancée has remained silent since the scandal erupted.
His spokesperson said, "Rep. Gaetz has never paid for sex, nor has he had sex with an underage girl. What began with blaring headlines about 'sex trafficking' has now turned into a general fishing exercise about vacations and consensual relationships with adults. Yesterday, we even learned of some nonsense 'pardon' story that turned out to be false, and today it's just more euphemism. It's interesting to watch the Washington wheels grinding so hard every time one of their falsehoods gets knocked down."