Matt Gaetz's $900 Venmo Payments To Alleged Sex Trafficker Being Examined In DOJ Probe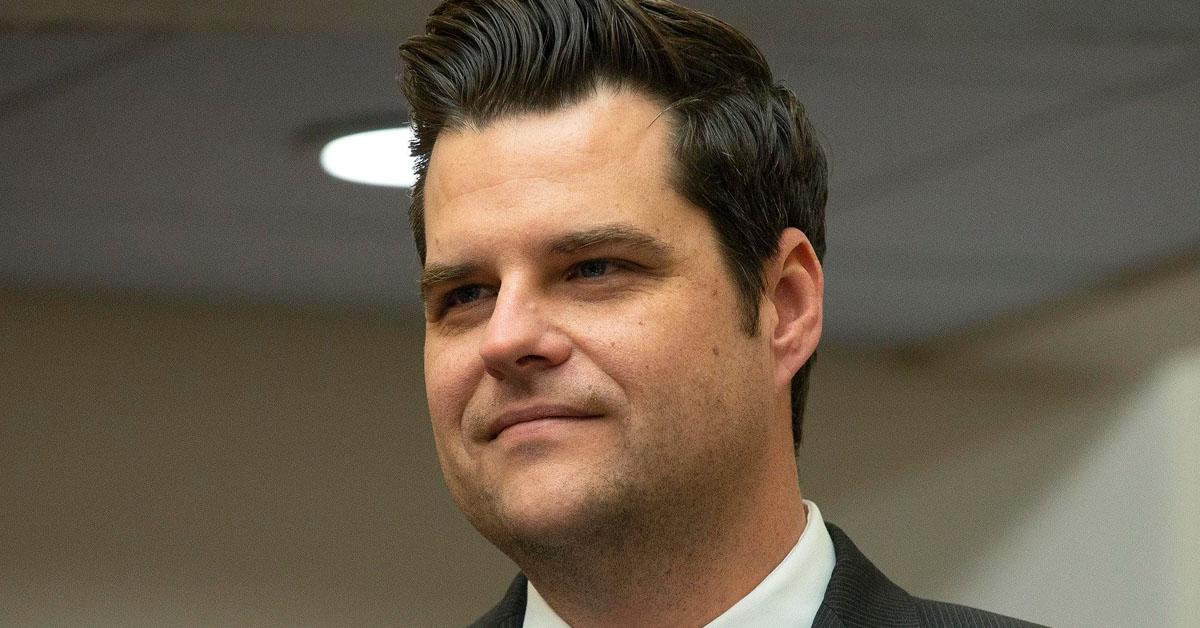 Rep. Matt Gaetz's payments to an accused sex trafficker are being investigated as part of the Department of Justice's probe into the politician.
According to The Daily Beast, the federal investigators are looking at 2018 Venmo transactions between Gaetz and his friend, Joel Greenberg.
The Florida politician reportedly sent Greenberg $900. Hours later, Greenberg sent $900 to teen girls. On one of the payments, Gaetz reportedly wrote in the memo field "hit up" followed by the name of the alleged escort.
Article continues below advertisement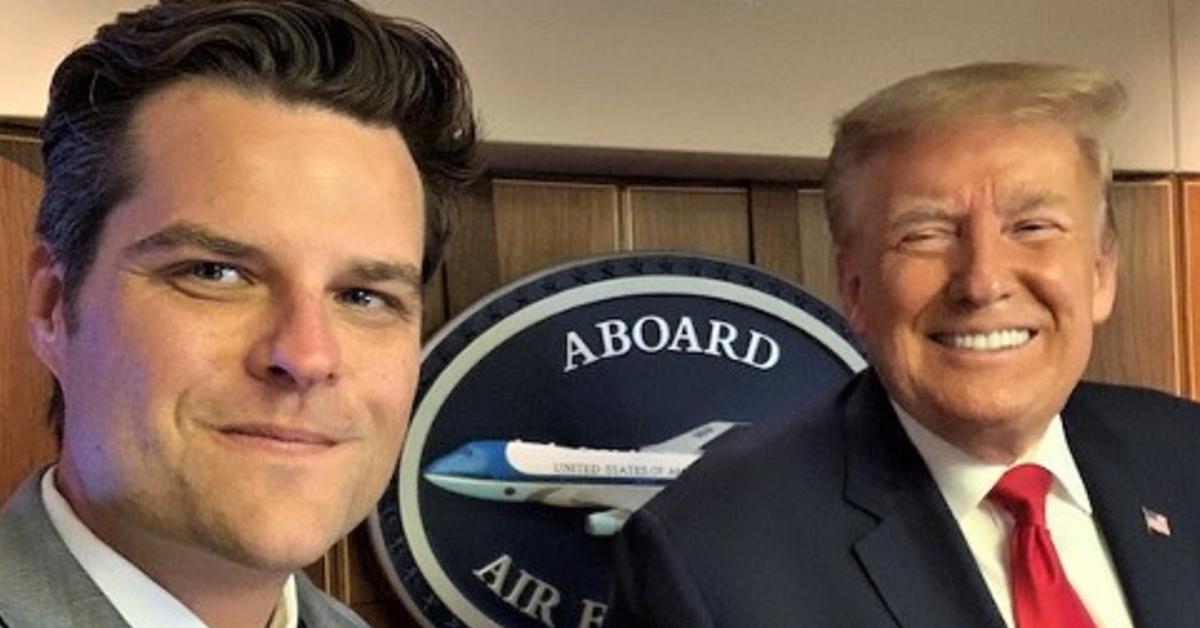 Greenberg labeled his Venmo payments to the girls "Tuition" and "School." The investigation started when officials received information about Greenberg's alleged crimes.
He was eventually federally indicted on 33 counts. Officials accuse him of sex trafficking a 17-year-old. Gaetz and Greenberg reportedly loved using sugar daddy websites to find women. Reports claim text messages show Gaetz and Greenberg talking to girls telling them to meet them at hotels around Florida.
"Some of the men and women took ecstasy, an illegal mood-altering drug, before having sex, including Mr. Gaetz," a source told The New York Times.
Article continues below advertisement
The investigation into Gaetz reportedly is looking into whether he had sexual relations with a minor and if he paid a woman to travel across state lines for the purpose of sex. Officials are also asking questions about a 2018 trip to the Bahamas Gaetz took with a weed entrepreneur named Jason Pirozzolo
A source told CBS News, Pirozzolo reportedly paid for "travel expenses accommodations, and female escorts."
Gaetz has denied all allegations of sleeping with a 17-year-old. He claims he is the victim of a massive extortion plot. His fiancée Ginger Luckey has remained silent in the weeks since the scandal erupted. She hasn't responded to the claims her soon-to-be husband was sleeping with prostitutes. Gaetz has been on a media blitz trying to change the narrative.
Last week, his spokesperson said, "Rep. Gaetz has never paid for sex, nor has he had sex with an underage girl. What began with blaring headlines about 'sex trafficking' has now turned into a general fishing exercise about vacations and consensual relationships with adults."