Rep. Matt Gaetz Tried To Convince His BFF Donald Trump To Grant Him Pardon Amid Sex Trafficking Probe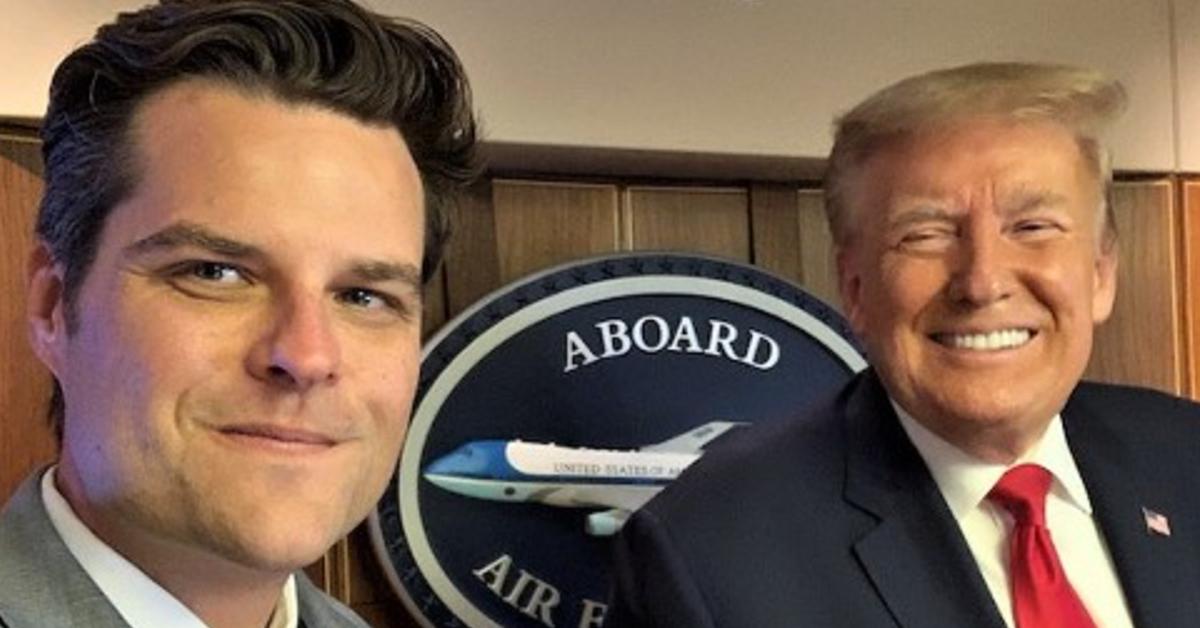 Representative Matt Gaetz, Republican of Florida, was reportedly working overtime to try and obtain a blanket pardon in the final weeks of President Donald Trump being in office.
According to reports, back in January, Gaetz was making moves to try to convince White House officials to grant him a pre-emptive pardon for himself. He wanted to be covered for any criminal charges that could be filed against him in the near future.
Article continues below advertisement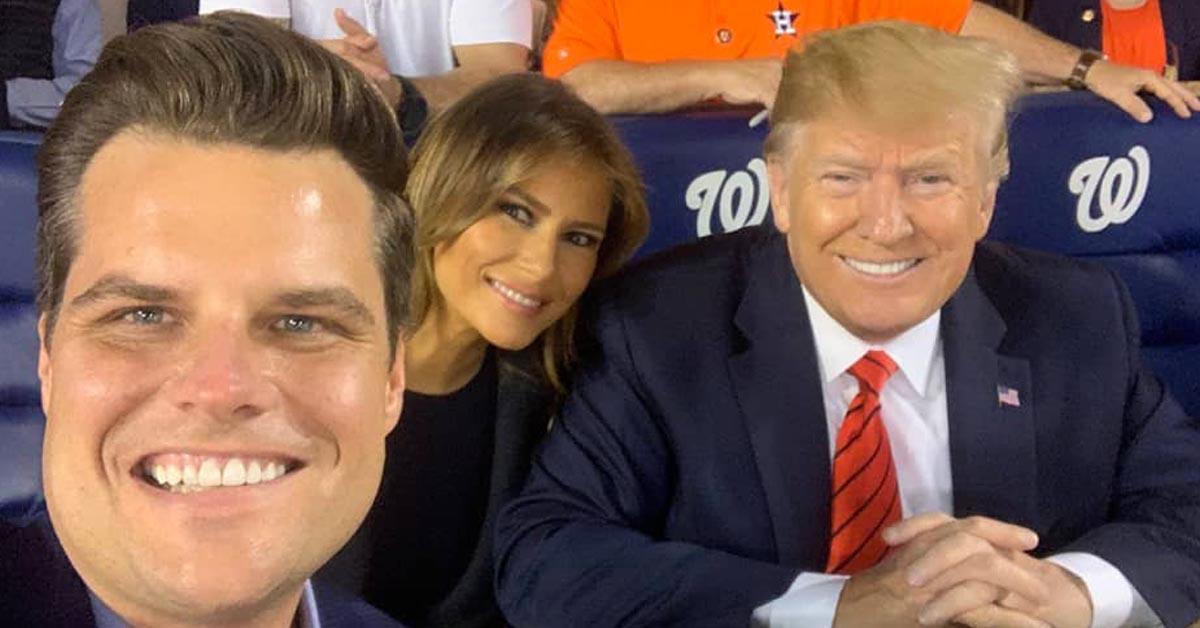 The New York Times reports, at the time, DOJ investigators had already launched their investigation into Gaetz's alleged sexual relationship with a 17-year-old girl. They are looking into claims the politician violated sex trafficking laws. Gaetz reportedly paid a minor to travel with him for the purpose of having sex.
The report says it is unclear if Gaetz was aware of the investigation, but officials had already started questioning his close associates. He allegedly did no tell the White House about a potential sex trafficking criminal case.
Article continues below advertisement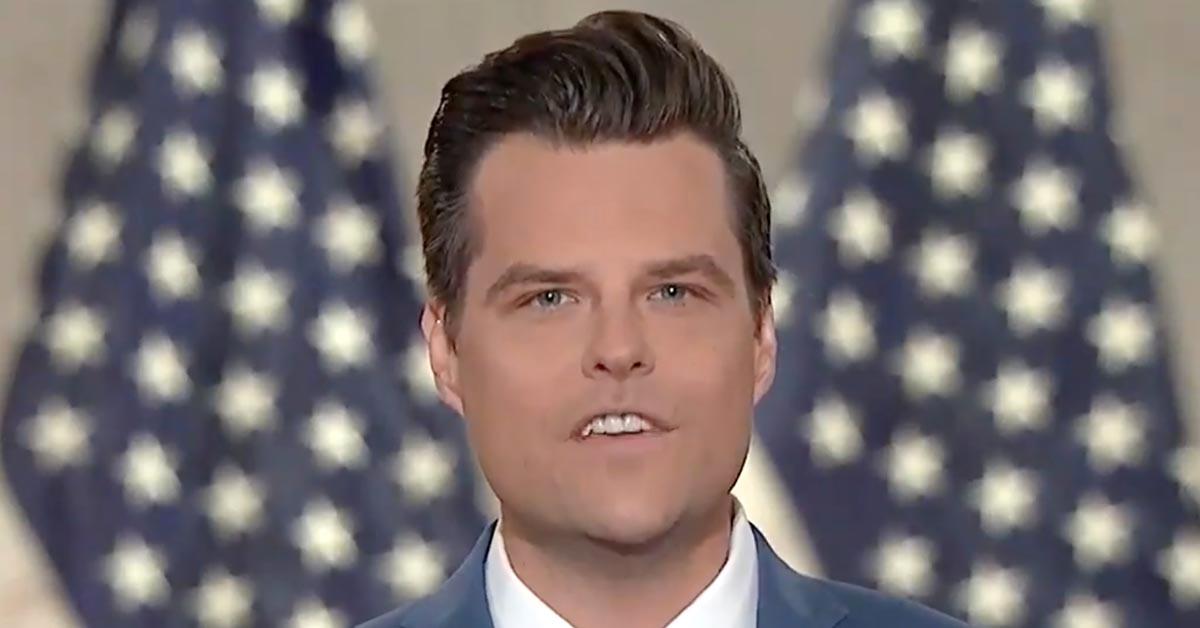 Trump was reportedly made aware of the request by aides. His lawyers scoffed at the request saying it was a "nonstarter."
As RadarOnline.com previously reported, the Department of Justice is investigating Gaetz along with other Florida politicians. The DOJ has "reviewed receipts from Cash App, a mobile payments app, and Apple Pay that show payments from Mr. Gaetz and Mr. Greenberg to one of the women, and a payment from Mr. Greenberg to a second woman."
The women reportedly told their friends the money Gaetz paid them was for sex.
Another source said, "Some of the men and women took ecstasy, an illegal mood-altering drug, before having sex, including Mr. Gaetz."
Gaetz denies the allegations and claims he is the victim of an extortion plot.
Despite the scandal, earlier this week, Gaetz was announced as a "special guest" at the upcoming Women for American First summit. The pro-Trump group tapped the controversial politician to be a key speaker.