Deep Trouble! Matt Gaetz Accused Of Sex With Minor, Feds Launched Probe Due To Separate Florida Politician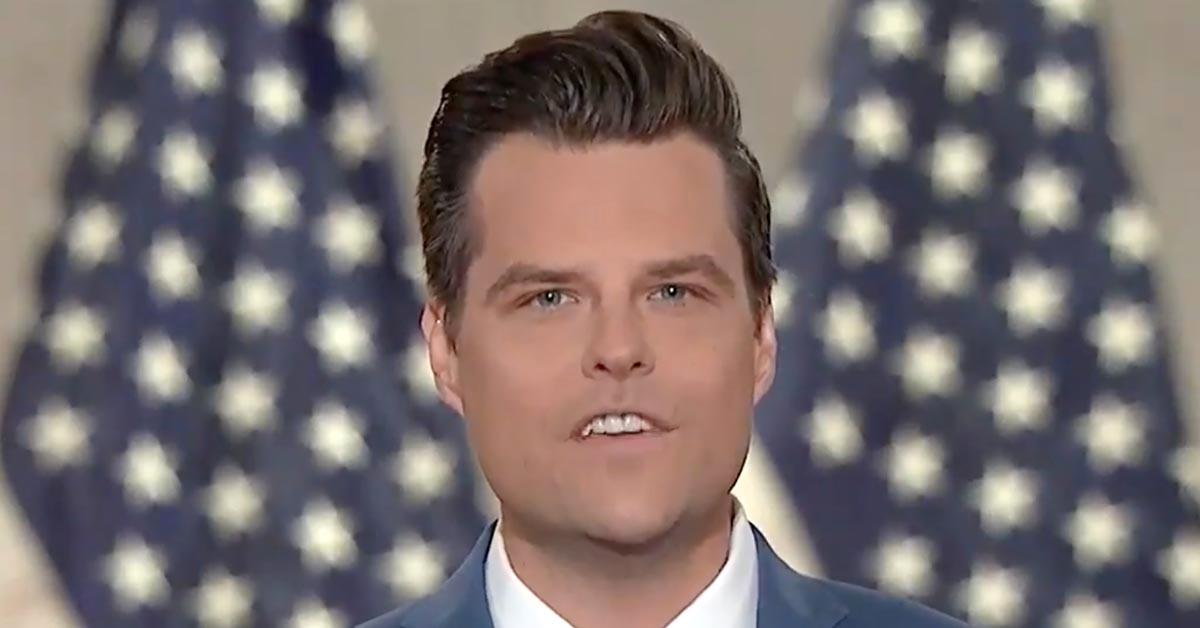 The federal investigation into Donald Trump's BFF, Rep. Matt Gaetz, is reportedly apart of a larger probe into a separate Florida politician.
Sources told CNN, officials are looking into whether Gaetz had sex relations with a 17-year-old girl. They are also examining certain information they received that the politician may have traveled across state lines with the underage child. Officials want to know if Gaetz paid the minor to fly around the country with him.
The Justice Department is reportedly looking into allegations of sex trafficking and prostitution. The DOJ originally started a trafficking investigation into an unidentified Florida politician. Federal agents have been working on the case for several months, which was launched in the final months of the Trump administration.
Article continues below advertisement
Gaetz is currently trying to shut down the sex trafficking allegations. He's gone on a media tour issuing multiple denials to the claims. He released a statement claiming he was the victim of extortion.
The politician said, "Over the past several weeks my family and I have been victims of an organized criminal extortion involving a former DOJ official seeking $25 million while threatening to smear my name. We have been cooperating with federal authorities in this matter and my father has even been wearing a wire at the FBI's direction to catch these criminals."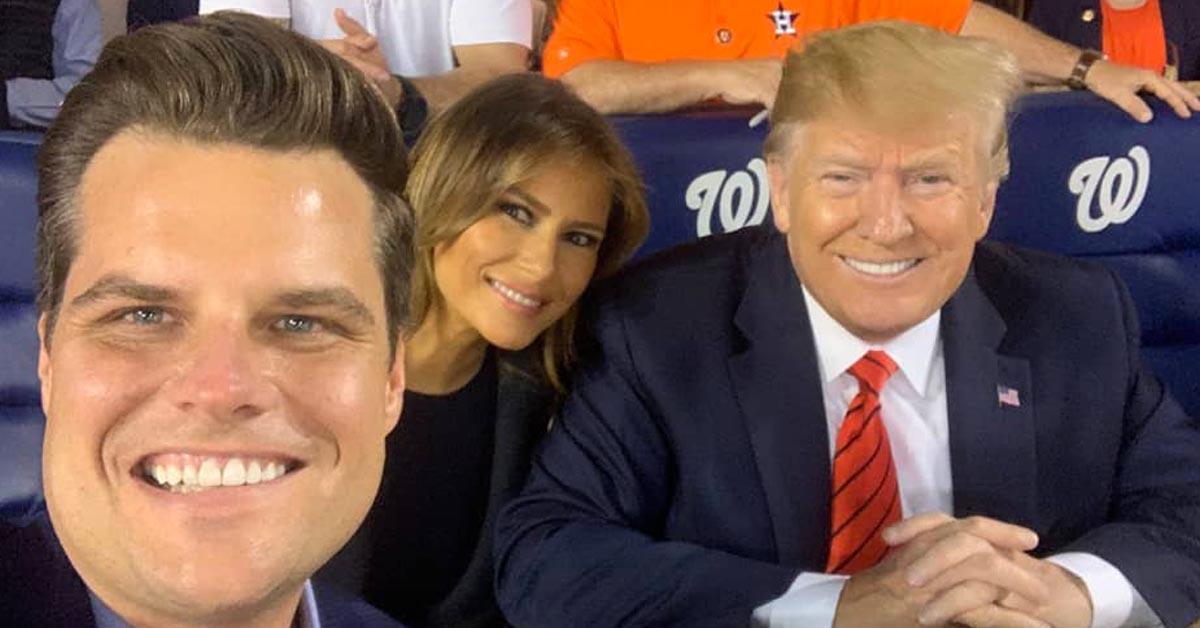 Article continues below advertisement
He added, "The planted leak to the New York Times tonight was intended to thwart that investigation. No part of the allegations against me are true, and the people pushing these lies are targets of the ongoing extortion investigation. I demand the DOJ immediately release the tapes, made at their direction, which implicate their former colleague in crimes against me based on false allegations."
A source told CNN there is an active investigation in Gaetz's extortion claims. Last night, Gaetz appeared on Tucker Carlson's show in an attempt to quash the scandal. The interview went off the rails quickly.