Donald Trump's Close Friend, Rep. Matt Gaetz, Investigated Over Alleged Sexual Relationship With 17-Year-Old Girl, Possible Sex Trafficking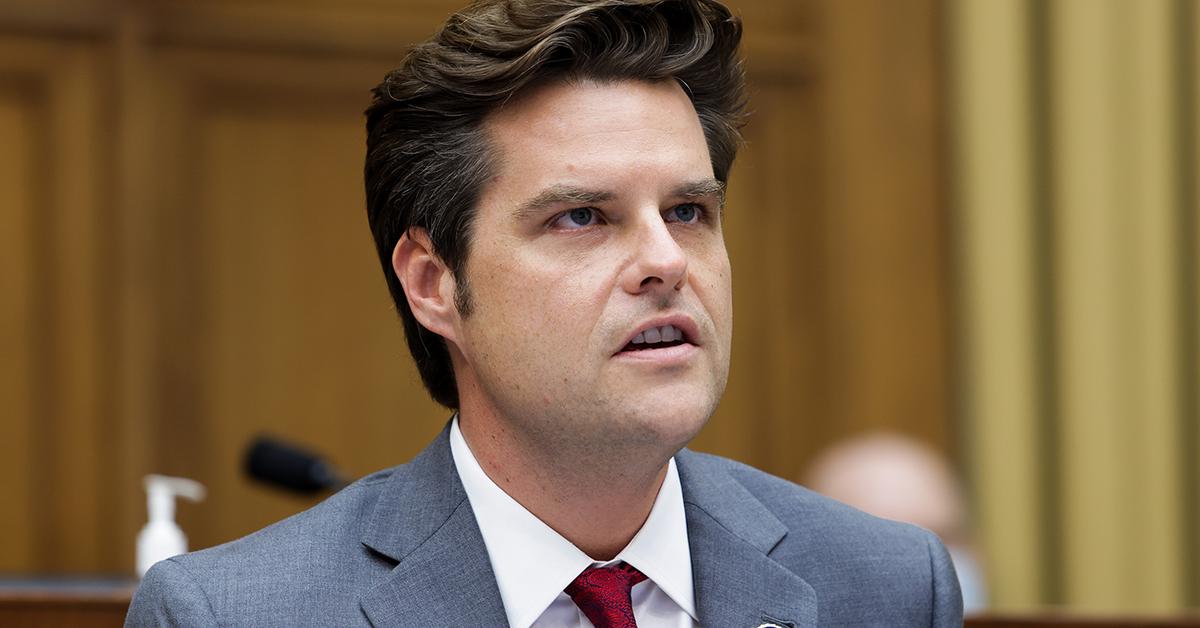 Former President Donald Trump's BFF Matt Gaetz, the Republican representative from Florida, is being investigated for an alleged sexual relationship with a minor and possibly violating sex trafficking laws. 
According to The New York Times, the Justice Department is looking into the outspoken Trump supporter. Officials have information to believe Gaetz might have carried out a relationship with a 17-year-old girl. They are looking into whether the politician paid for the girl to travel with him. 
Article continues below advertisement
Article continues below advertisement
The investigators are examining if federal sex trafficking laws were violated if the two did travel across state lines. Federal laws make it illegal to travel across state lines with someone under 18 to "engage in sex in exchange for money or something of value." 
It is unclear how Gaetz met the 17-year-old or the details of why the investigation was launched. The officials are looking closely at encounters that went down two years ago. 
A source told The New York Times the investigation has been open for months. It was opened by the Justice Department under Attorney General William Barr in the last months of Trump's presidency. 
Immediately after the news broke, Gaetz came out swinging against the allegations denying he broke the law. 
He released a statement to Axios reading, "The allegations against me are as searing as they are false. I believe that there are people at the Department of Justice who are trying to criminalize my sexual conduct, you know when I was a single guy."
Article continues below advertisement
Trump's friend continued to defend himself on Twitter. He wrote, "Over the past several weeks my family and I have been victims of an organized criminal extortion involving a former DOJ official seeking $25 million while threatening to smear my name. We have been cooperating with federal authorities in this matter..."
Gaetz added, "..and my father has even been wearing a wire at the FBI's direction to catch these criminals. The planted leak to the FBI tonight was intended to thwart that investigation."
The politician ended, "No part of the allegations against me are true, and the people pushing these lies are targets of the ongoing extortion investigation. I demand the DOJ immediately release the tapes, made at their direction, which implicate their former colleague in crimes against me based on false allegations."