Exclusive
Squabbling Sister-In-Laws: Kate Middleton & Meghan Markle 'Put Differences Aside' For Queen Elizabeth's Birthday Despite 'Fake Friendship'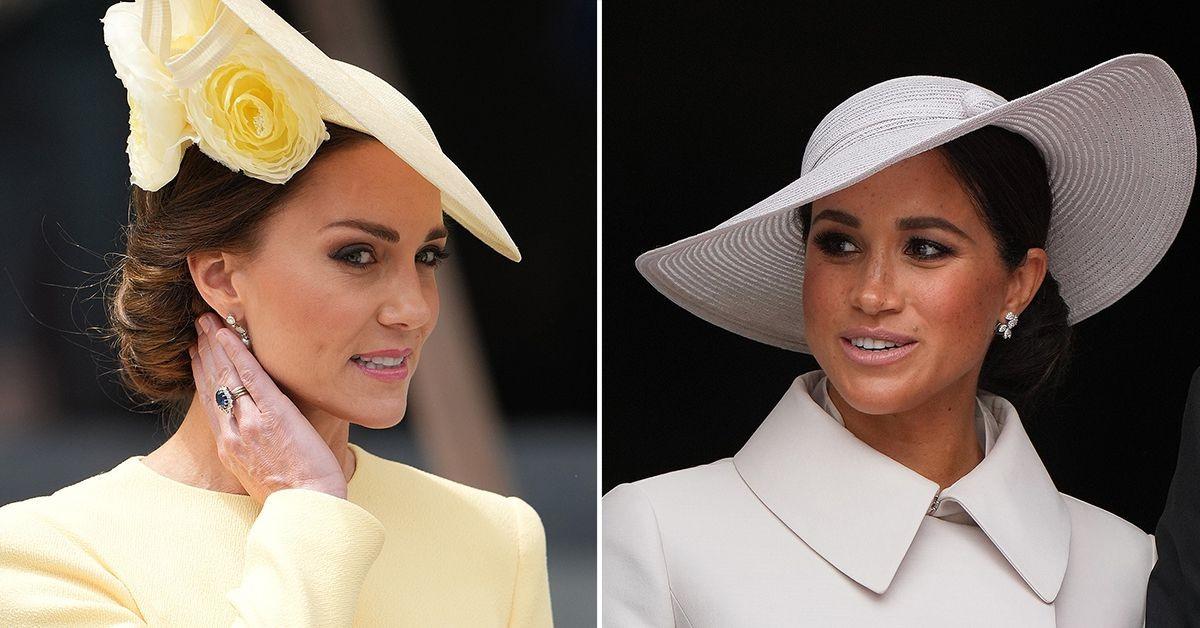 Kate Middleton and Meghan Markle overlooked their sister-in-law rivalry while celebrating one of Queen Elizabeth's final birthdays before her death, RadarOnline.com can reveal.
The new Princess of Wales and former royal had been at odds but called a truce for the special occasion in 2019.
Article continues below advertisement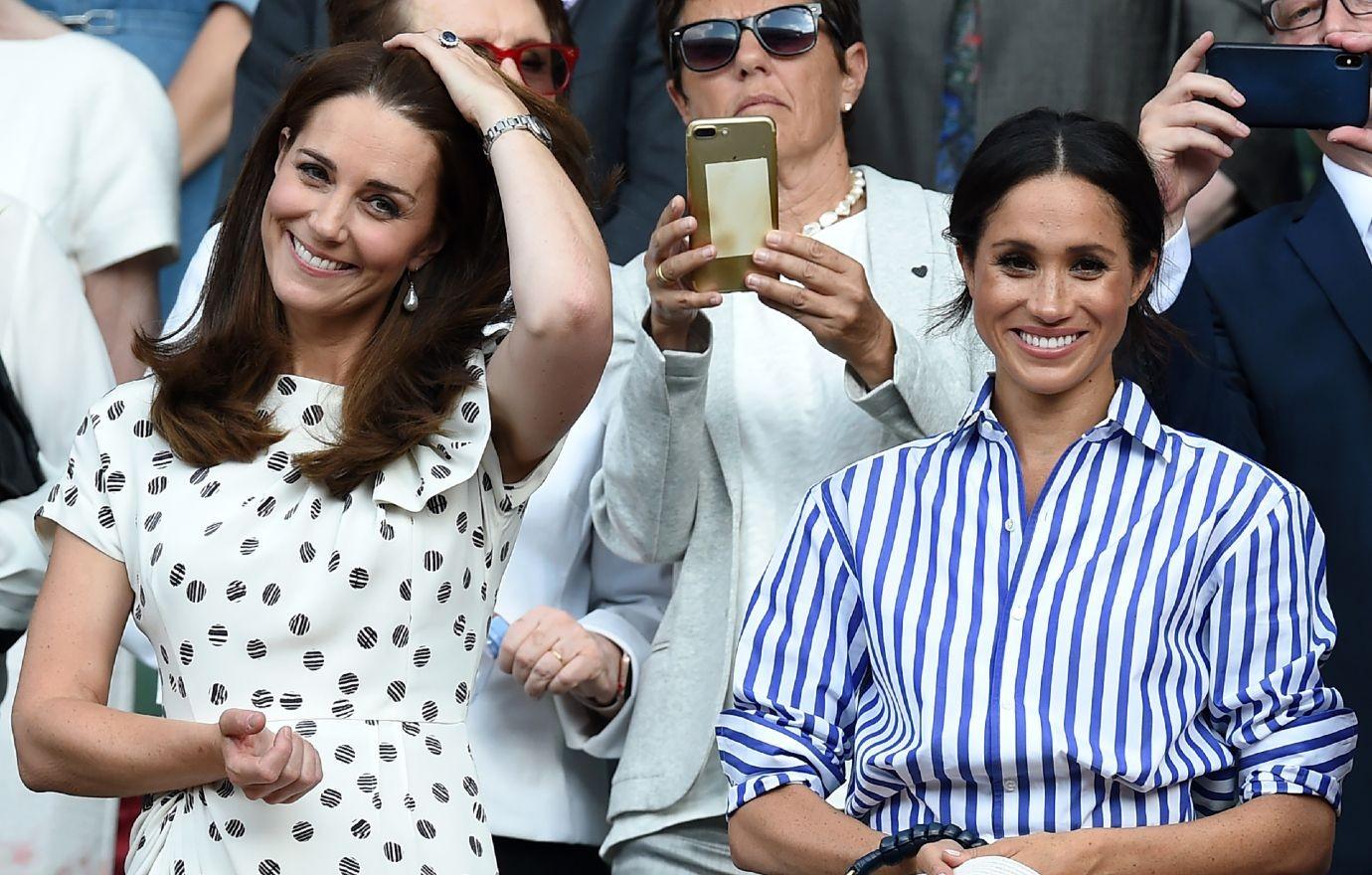 During the festivities, they were spotted "chatting away like they were old friends" while riding in a carriage alongside Markle's husband, Prince Harry, and Camilla Parker Bowles for the Trooping the Colour parade.
At the time, a smiling Markle could be seen having an animated conversation with Middleton.
"They knew all eyes would be on them, so they put their differences aside," an insider told RadarOnline.com about the pair, who have a notoriously chilly relationship.
Article continues below advertisement
Kate was wearing the same Philip Treacy hat she wore to Markle and Harry's wedding, a move that many felt was a "sweet nod" to her sister-in-law. "Kate did love hearing all about Archie," the insider also dished.
Markle and Harry welcomed their firstborn in May 2019, months after the couple tied the knot.
"Everything went smoothly — they're pros at putting on a fake friendship for cameras, but the reality is, that's all it is — a fake friendship," the source told RadarOnline.com about Middleton and Markle's decision to extend an olive branch to each other for the time being.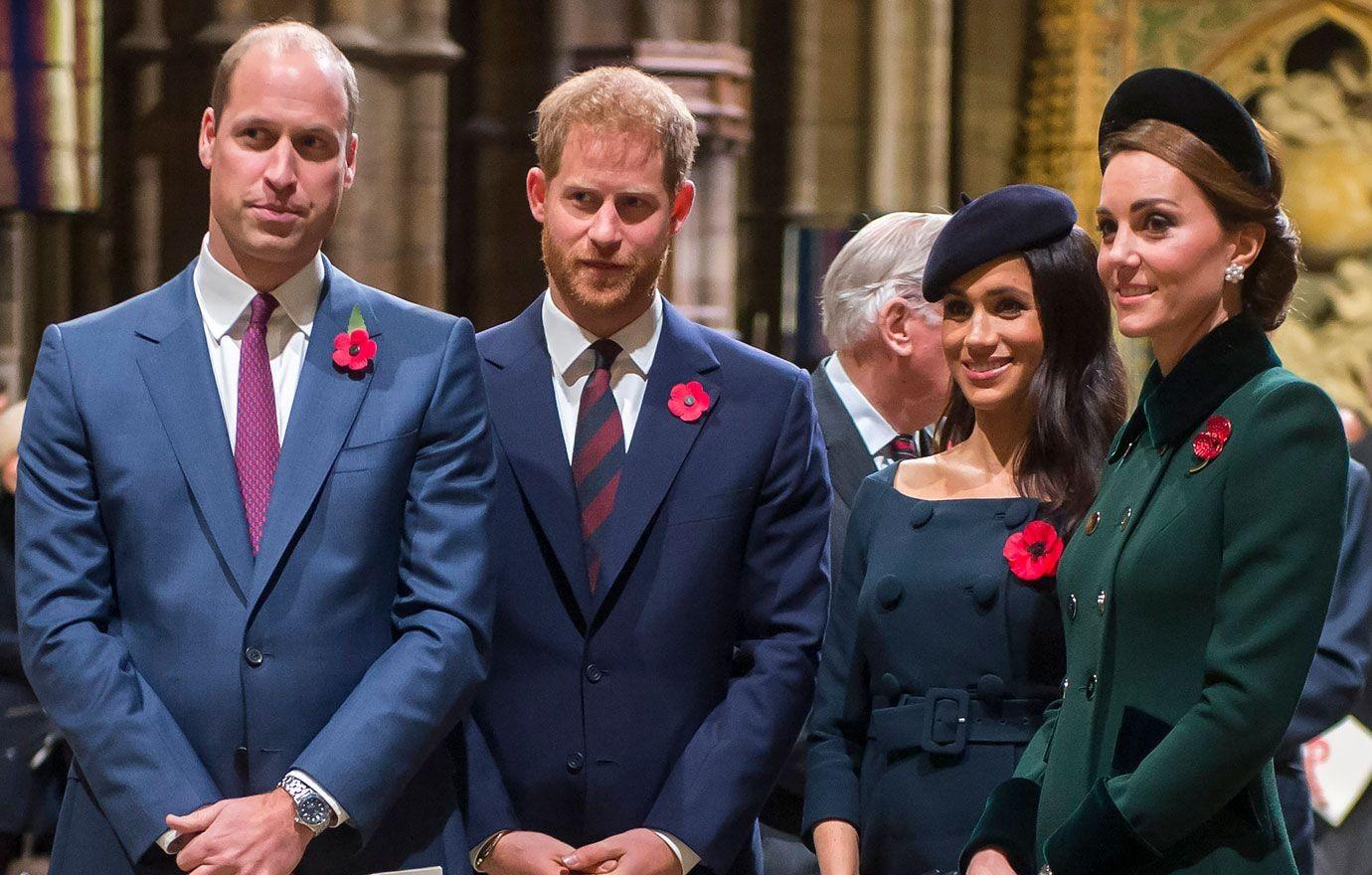 Article continues below advertisement
"Being nice to each other for a few hours isn't going to kill them, but behind closed doors, there's no love lost," the source added.
In 2021, the former Suits star squashed ongoing rumors that she made Middleton cry before her wedding, finally offering insight into where they stood after the incident.
"No, no, the reverse happened. And I don't say that to be disparaging to anyone, because it was a really hard week of the wedding, and she was upset about something, but she owned it, and she apologized, and she brought me flowers and a note apologizing and she did what I would do if I knew that I hurt someone," Markle said.
After the now mom of two's latest bombshell interview following her rocky royal exit, RadarOnline.com discovered the Royal Family did not invite Markle to see Elizabeth at her bedside before she passed.
Although Prince Harry and Prince William rushed to be there, Middleton also did not join her husband as she was seen in Windsor, having remained behind with their children.
Article continues below advertisement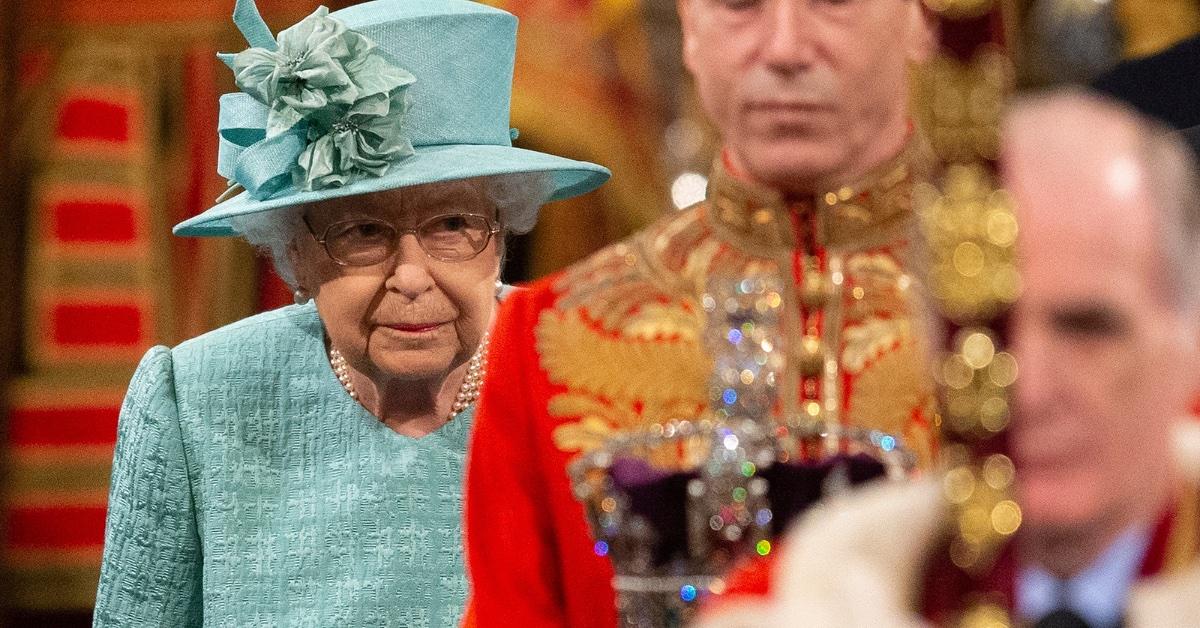 In the wake of Elizabeth's death, Middleton is expected to inherit the late monarch's pricey jewelry collection.
In July, sources told RadarOnline.com, "[The Queen has] been focusing on her beloved pieces and who deserves what. The whispers are that she's made some last-minute changes to her will that'll be a shocking surprise for her heirs."