Exclusive
Johnny Depp's Legal Team's Fist Bump Following Amber Heard's Kate Moss Mention Explained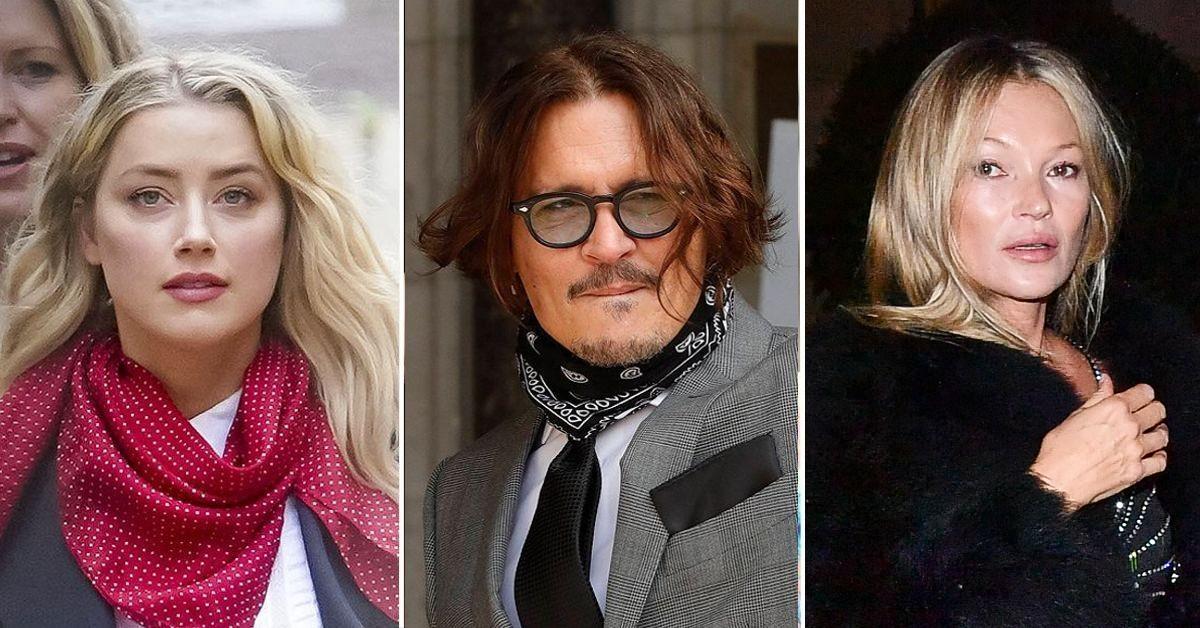 Johnny Depp's lawyer appeared giddy after Amber Heard brought up her ex-husband's former partner Kate Moss while testifying on the stand — leaving many to question what exactly happened.
On Thursday, the 36-year-old Aquaman actress testified for the second day in the bombshell $100 million battle with her ex-husband.
Article continues below advertisement
Depp sued Heard accusing her of fabricating abuse allegations. He took particular issue with a 2019 op-ed Heard wrote for The Washington Post.
In the article, the starlet said she was the victim of domestic violence but did not name her abuser. Depp said it was clear his ex was accusing him.
The Pirates of the Caribbean star said the alleged false claims caused him to be blackballed in the industry. Heard is adamant her story is true and countersued Depp for $100 million.
Depp told the jury that he never abused his ex nor has he ever assaulted any woman in his life.
Article continues below advertisement
The actress presented a much different story on the stand. She portrayed her ex-husband as an abusive monster who got physical with her multiple times during their relationship.
Heard also name-dropped Depp's supermodel ex-girlfriend — who he dated from 1994 to 1997.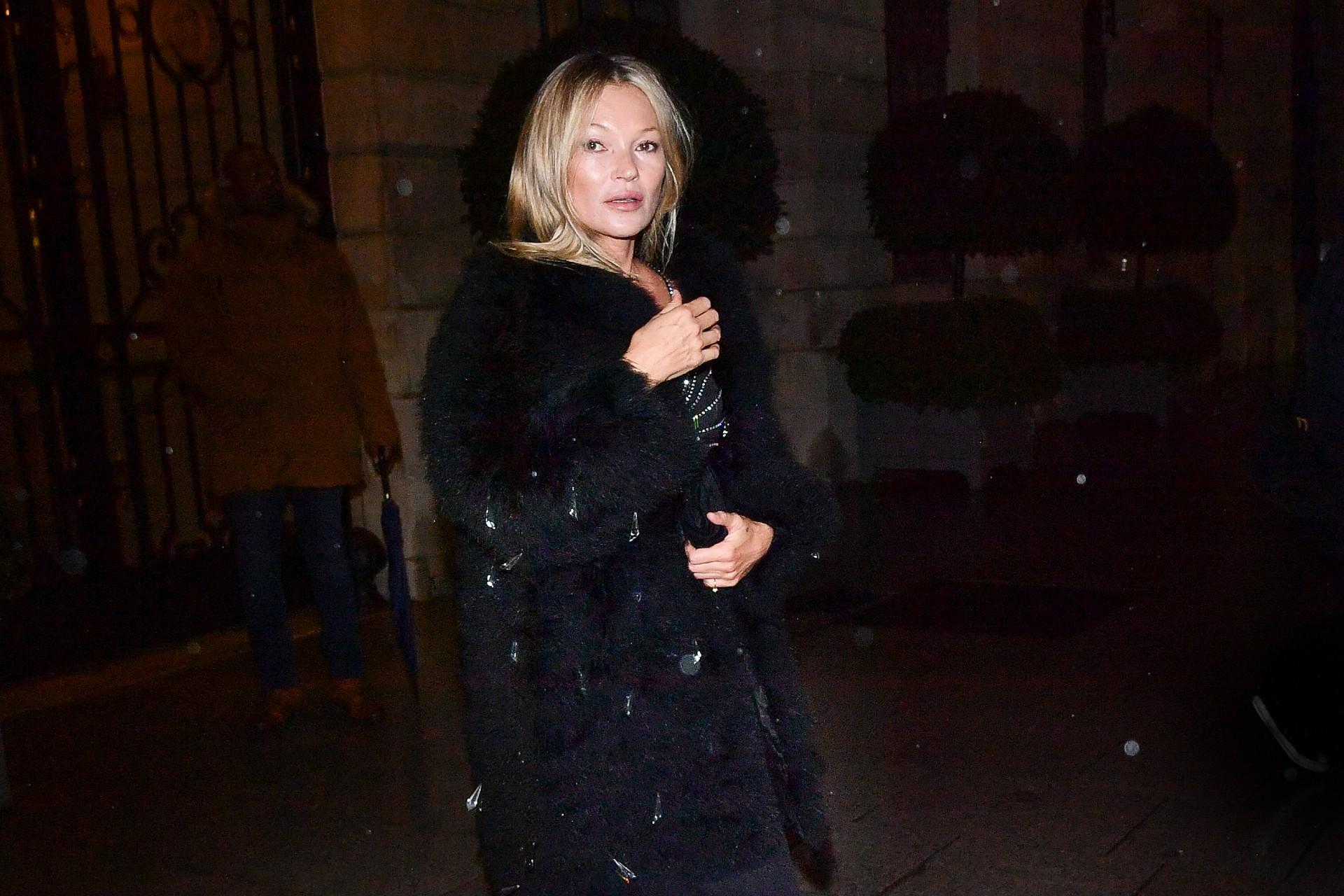 Article continues below advertisement
Heard recalled one alleged fight with Depp that involved her sister Whitney trying to protect her.
She said her sister, " threw herself in the line of fire. She was trying to get Johnny to stop. Her back was to the staircase, and Johnny swings at her."
"I don't hesitate and wait — I instantly think of Kate Moss and stairs," she added.
Heard previously talked about Moss in Depp's 2020 UK trial. He sued the tabloid The Sun for defamation over the label "wife-beater." The actress testified in the case stating, "I remembered information I had heard [that] he pushed a former girlfriend — I believe it was Kate Moss — down the stairs. I had heard this rumor from two people and it was fresh in my mind."
Article continues below advertisement
After Heard mentioned Moss, Depp's lead lawyer fist-bumped the other attorney's on the team. Many fans started to theorize why the actor's team was excited.
One theory was Moss was a prohibited topic and Heard violated a prior agreement between the parties. Radar has learned the supermodel was not on any banned list.
Since the alleged Moss incident has now been mentioned, Depp's team could mention during cross-examination that the model has been supportive of the actor since their split.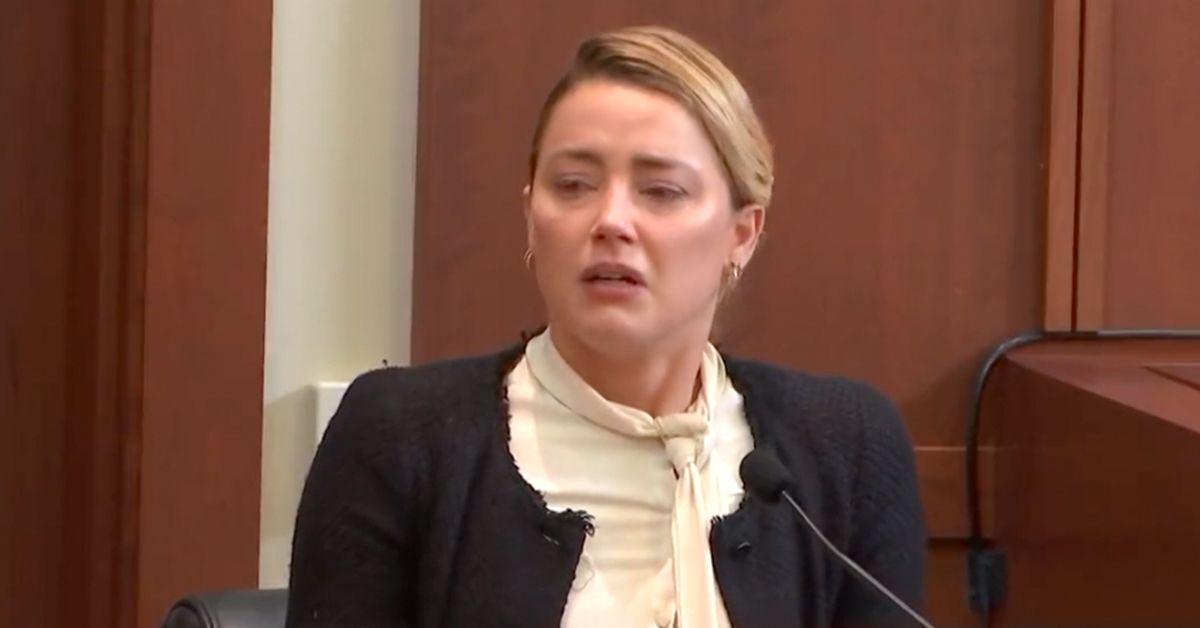 Article continues below advertisement
In a 2012 Vanity Fair article, Moss spoke of her relationship with Depp. She said, "There's nobody that's ever really been able to take care of me. Johnny did for a bit. I believed what he said."
"Like if I said, 'What do I do?,' he'd tell me. And that's what I missed when I left. I really lost that gauge of somebody I could trust. Nightmare. Years and years of crying. Oh, the tears!" she said.
Following day two of Heard's testimony, Depp's team trashed the actress via a statement. "Ms. Heard did indeed deliver 'the performance of her life in her direct examination. While Ms. Heard's stories have continued to grow new and convenient details, Mr. Depp's recollections have remained exactly the same throughout the six painful years since her first allegations were made," the rep said.