Exclusive Details
Hunter Biden's Daughters Escape To Spain With Grandma Jill As Father's Scandalous Trysts With Russia-Linked Prostitutes Sends Joe's Team Into Tailspin
Hunter Biden's daughters got the hell out of Dodge after their scandal-plagued father was linked to a prostitution ring with ties to Russia. Two of Hunter's spawns, Maisy, 21, and Finnegan Biden, 22, were spotted in Spain with their grandma, first lady Dr. Jill Biden, as President Joe Biden's team scrambles to clean up his son's mess.
Article continues below advertisement
Jill, Maisy, and Finnegan escaped to Europe earlier this week and were spotted on Wednesday rubbing shoulders with Spanish royalty Queen Letizia and members of NATO.
Hunter's daughters got a history lesson as the group toured the ancient medieval city. They appeared in good spirits, despite the accusations against their troubled daddy.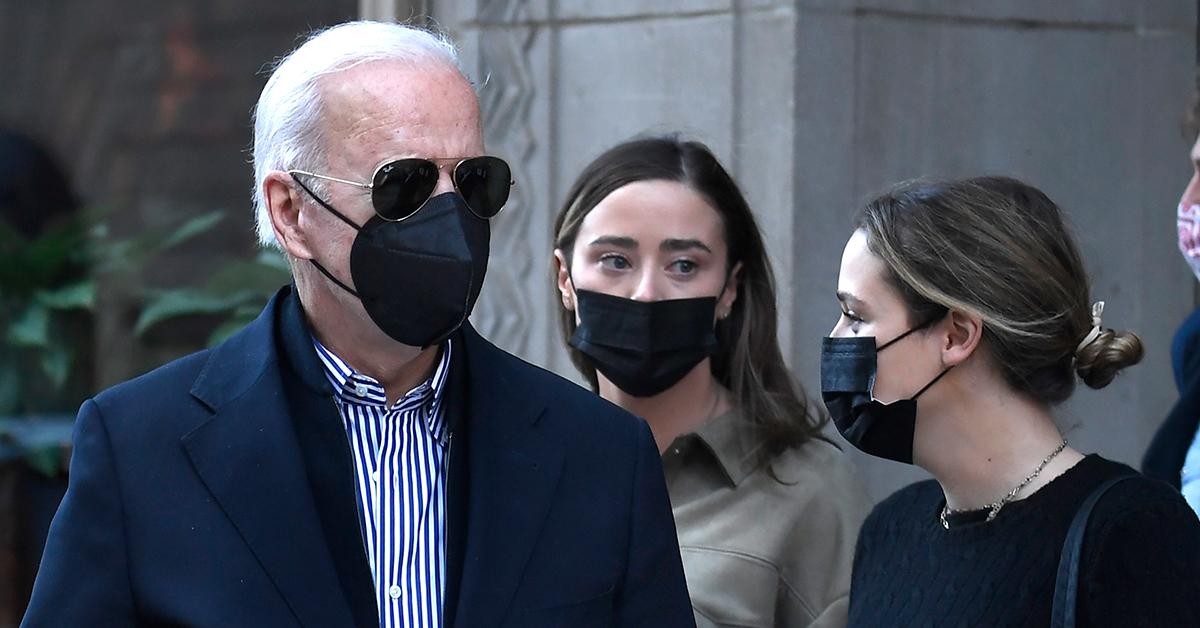 Article continues below advertisement
Maisy was photographed smiling alongside her older sister. Wearing an ankle-length white polka dot dress with a square-shaped neckline, she appeared cheerful while posing for the group picture.
Finnegan — who RadarOnline.com revealed blew the lid off Hunter's affair with his late brother Beau's wife — stood out in an attention-grabbing green dress that fell mid-thigh level.
Standing with their hands placed behind their backs, Hunter's daughters stood proudly with Jill, the Queen, and the spouses of those married to the members of the North Atlantic Alliance. Ironically, Maisy and Finnegan's stepmom, Hunter's wife, Melissa Cohen, was not present for the spouses' program tied to this week's NATO summit.
Article continues below advertisement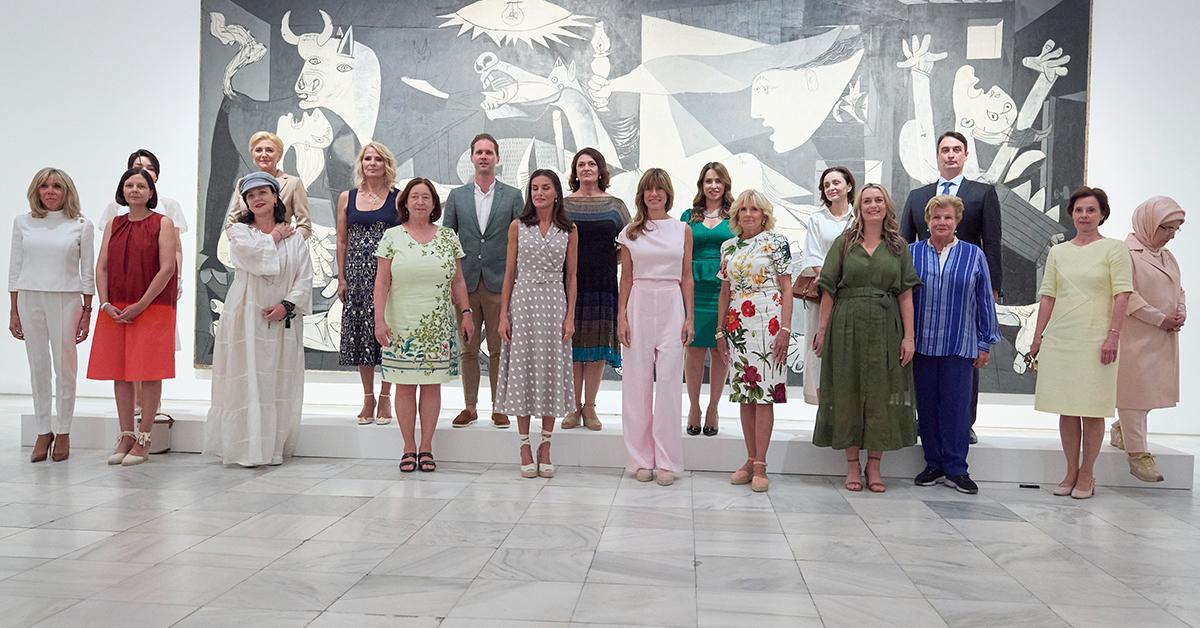 As RadarOnline.com reported, Hunter's abandoned laptop exposed yet another scandal, linking the first son — and, inadvertently, the President's bank account — to Russia-linked prostitutes.
Records show Biden financially assisted Hunter from December 2018 to January 2019, wiring him $100,000 for bills.
Article continues below advertisement
Hunter allegedly dished out $30,000+ on sex workers between November 2018 and March 2019, according to the Washington Examiner.
It gets tricker — the amount was verified through Wells Fargo wire receipts, Zelle receipts, PayPal notices, and pictures of cashier checks found on Hunter's abandoned device.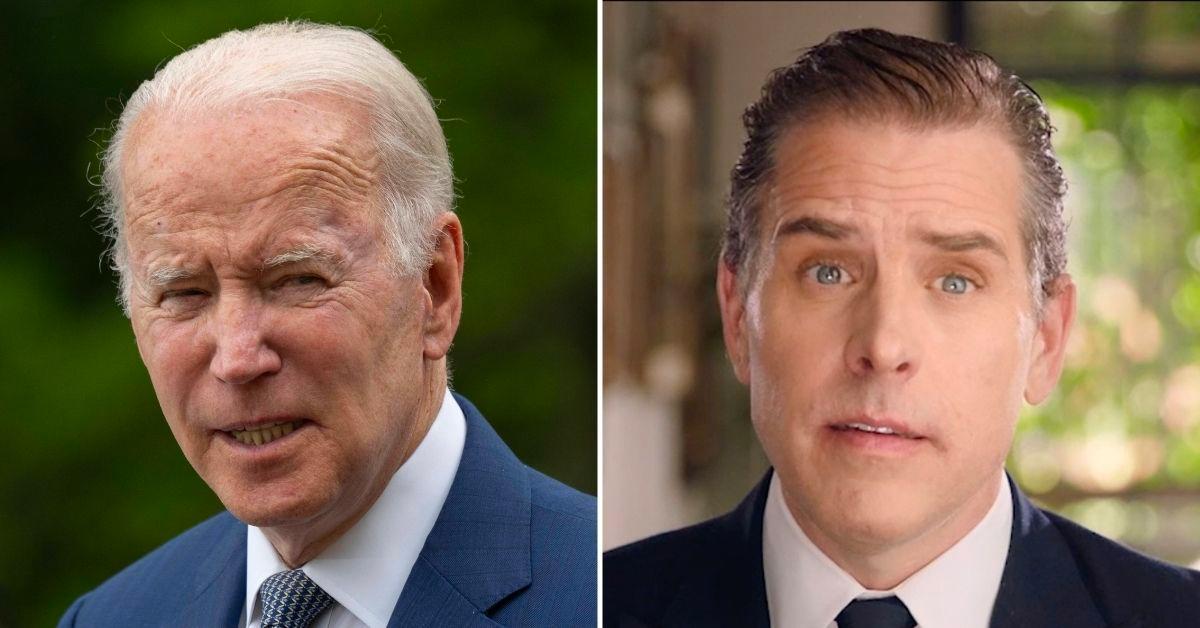 Article continues below advertisement
It became even more suspect when Russia-based email addresses were located on his laptop, connecting to an "exclusive model agency" called UberGFE.
An exchange showed that Hunter reached out to a woman named Eva who was seeking payment for service. Biden's son told her his bank account was frozen and paying workers with Russian email accounts was "too much of a red flag."
The prostitute scandal is just the latest damning accusations against Hunter after 30 GB of his compromising data — including explicit photos, videos, and messages — was obtained and leaked.
RadarOnline.com shared several damning photos showing Hunter naked in a hotel room with an alleged prostitute and dangerously branding an illegally obtained firearm.
While GOP lawmakers have called for action into Hunter's dealings, the Biden family has gone on about their business, failing to address Hunter's numerous scandals.