Bye Mom: Eric Trump CAUGHT Helping Throw Away Late Mother Ivana's Belongings From NYC Townhouse—Including Her Most Prized Possesion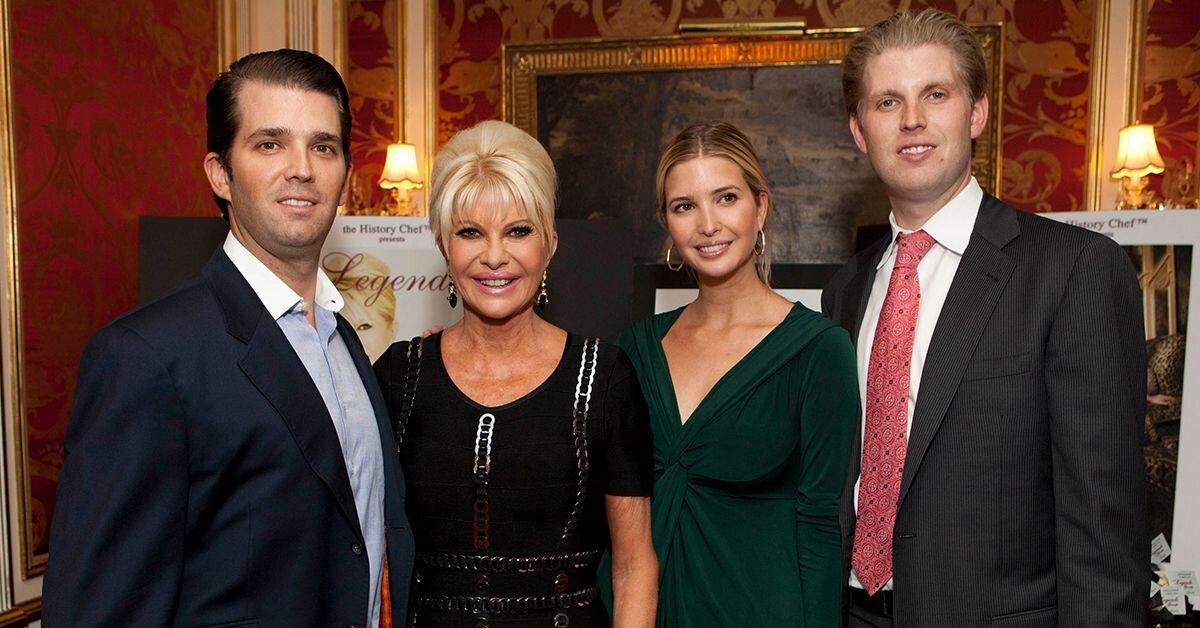 Eric Trump was seen at his late mother's New York City townhouse this week helping to discard and oversee the removal of Ivana's belongings, RadarOnline.com has learned.
Eric was spotted at Ivana's Upper East Side townhouse on Wednesday, marking the second time the 38-year-old Trump visited his mother's home since she passed away on July 14 at the age of 73.
Article continues below advertisement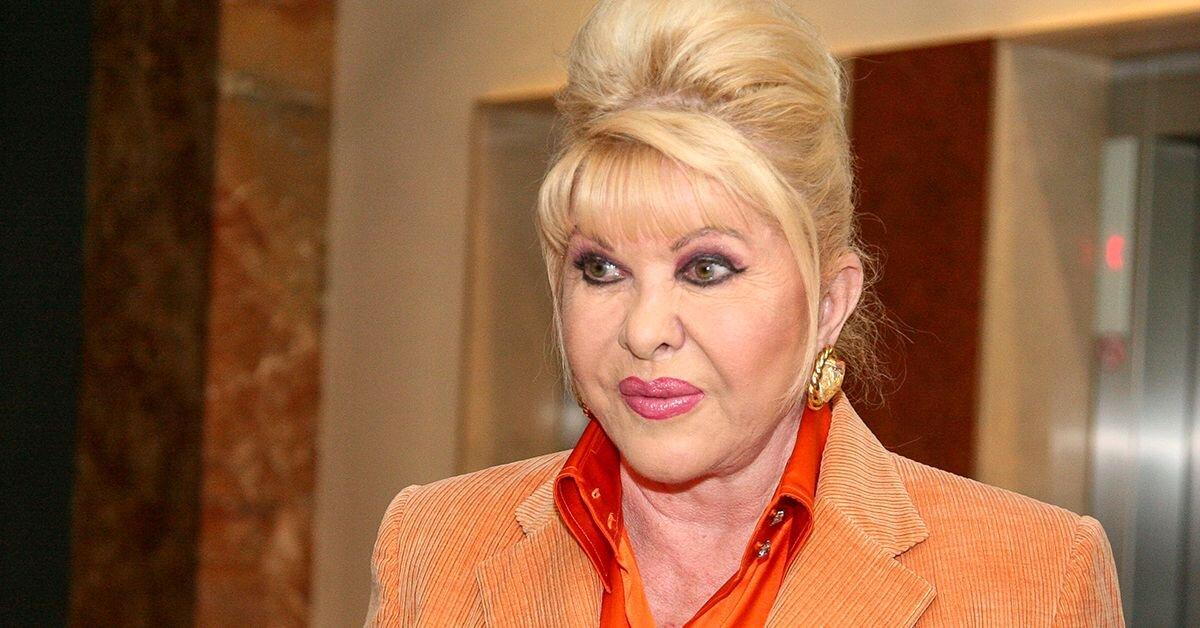 But according to photos obtained by Daily Mail, Ivana's youngest son who she shared with Donald Trump wasn't only there to oversee the safe removal of her belongings, because he also took part in the disposal of certain items.
Among the hundreds of items transported into a nearby compactor to be taken to a dump included numerous old Vogue magazines, some of which featuring Ivana on the front cover.
Other items included Ivana's walker, which she reportedly used in the year's leading up to her sudden passing, as well as a wooden trunk.
Furniture, including chairs, a bookcase and an ironing board, were also seen being removed from the multi-million-dollar Manhattan townhouse alongside heaps of black garbage bags filled with unidentified items.
Article continues below advertisement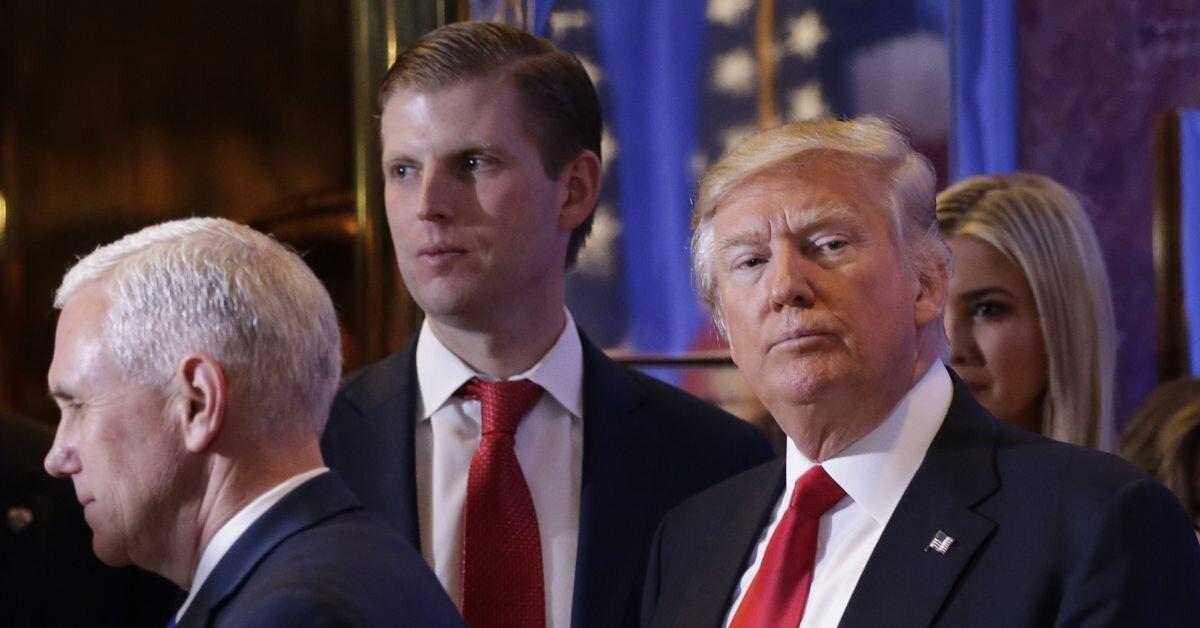 "I am very saddened to inform all of those that loved her, of which there were many, that Ivana Trump has passed away at her home in New York City," Trump wrote shortly after her death.
"She was a wonderful, beautiful, and amazing woman, who led a great and inspirational life," he added. "Her pride and joy were her three children, Donald Jr., Ivanka, and Eric. She was so proud of them as we were all so proud of her. Rest In Peace, Ivana."
Article continues below advertisement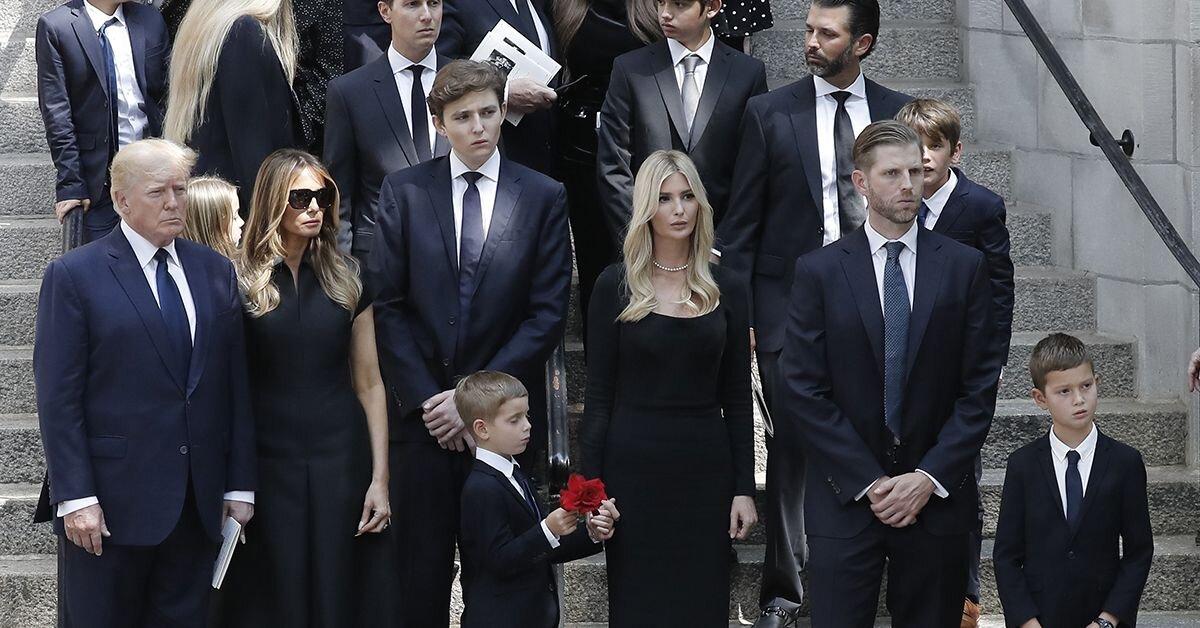 Ivana's funeral was held one week later at the Upper East Side's St. Vincent Ferrer Church on July 20, where Ivanka, Don Jr. and Eric read a eulogy for their late mother.
"Growing up, my mother didn't tell me a woman could do anything she wanted to — she showed me," Ivanka said during her eulogy.
"She was a trailblazer to men and women alike. My mother once told me there was nothing she couldn't do in heels," she continued. "She taught us how to spear fish and then cook what we caught. My mom expanded our minds."
Ivana was buried later that day at Trump National Golf Club Bedminster in Bedminster, New Jersey.