Exclusive Details
'Heartbroken' Ivanka Trump Puts On Brave Face For Mom Ivana's Funeral, Delivers Somber Eulogy Alongside Brothers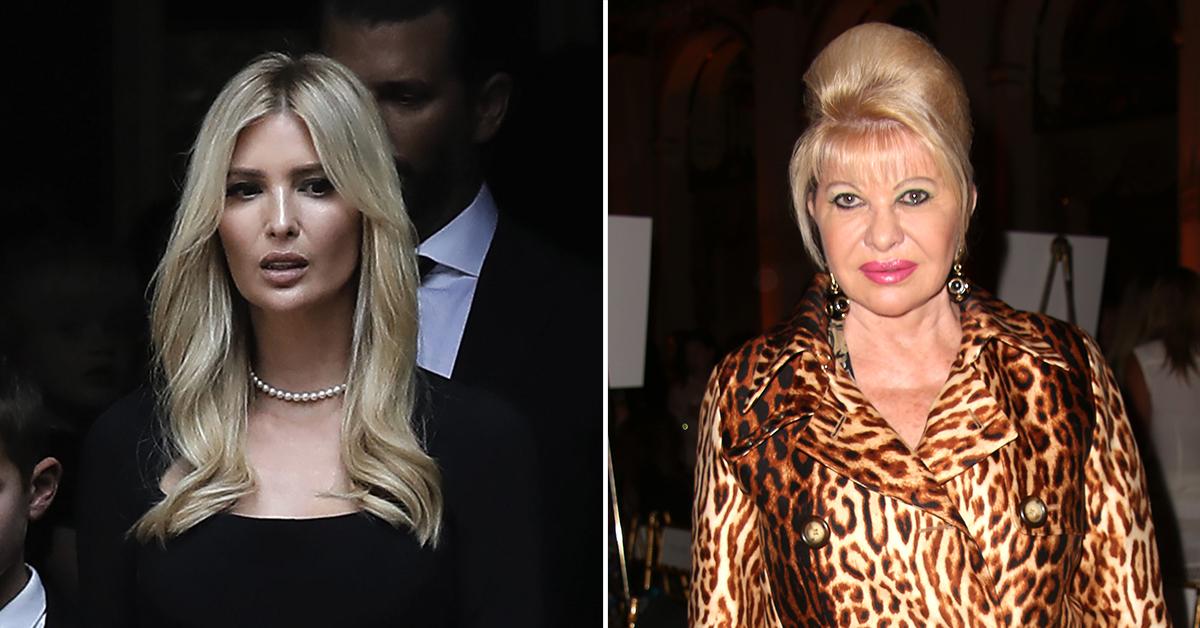 Ivana Trump's only daughter held it together for the socialite's funeral on Wednesday, less than one week after she was found dead in her apartment. In photos obtained by RadarOnline.com, Ivanka Trump looked somber but strong while exiting her mom's 100-person "celebration of life" at the Upper East Side's St. Vincent Ferrer Church.
Article continues below advertisement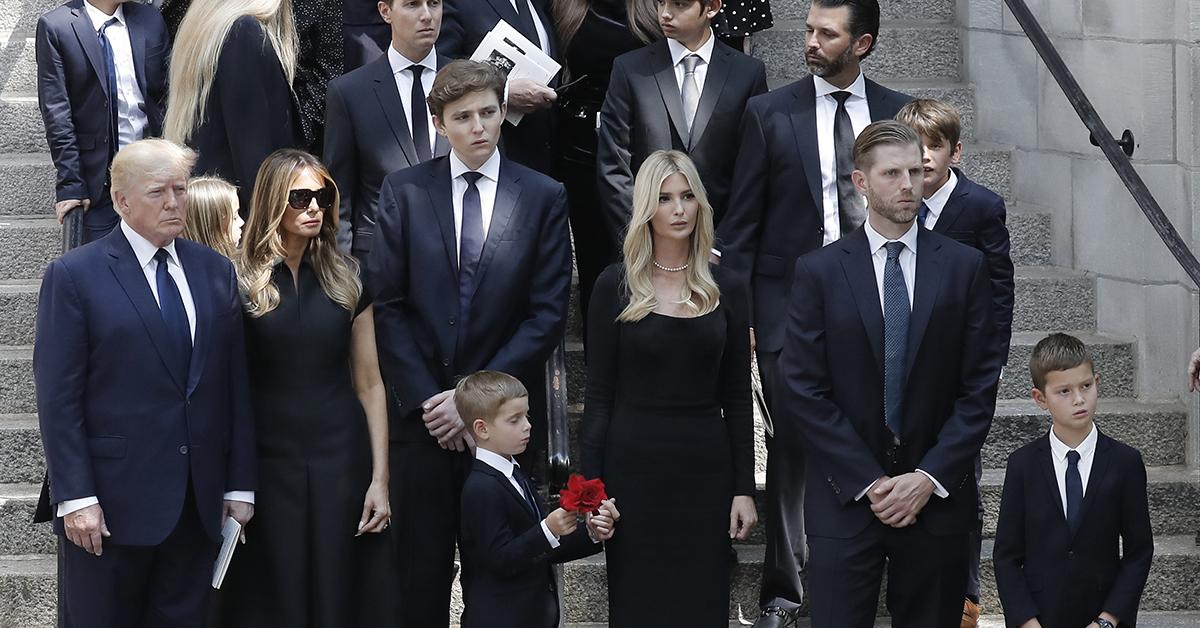 The "heartbroken" 40-year-old also delivered a heartfelt eulogy at the invite-only service, RadarOnline.com has learned. Wearing an all-black ensemble that included a pencil skirt, long-sleeved shirt, two-toned heels, and a pearl necklace, Ivana bravely watched as the pallbearers load her mother's casket into the hearse to its final destination.
Article continues below advertisement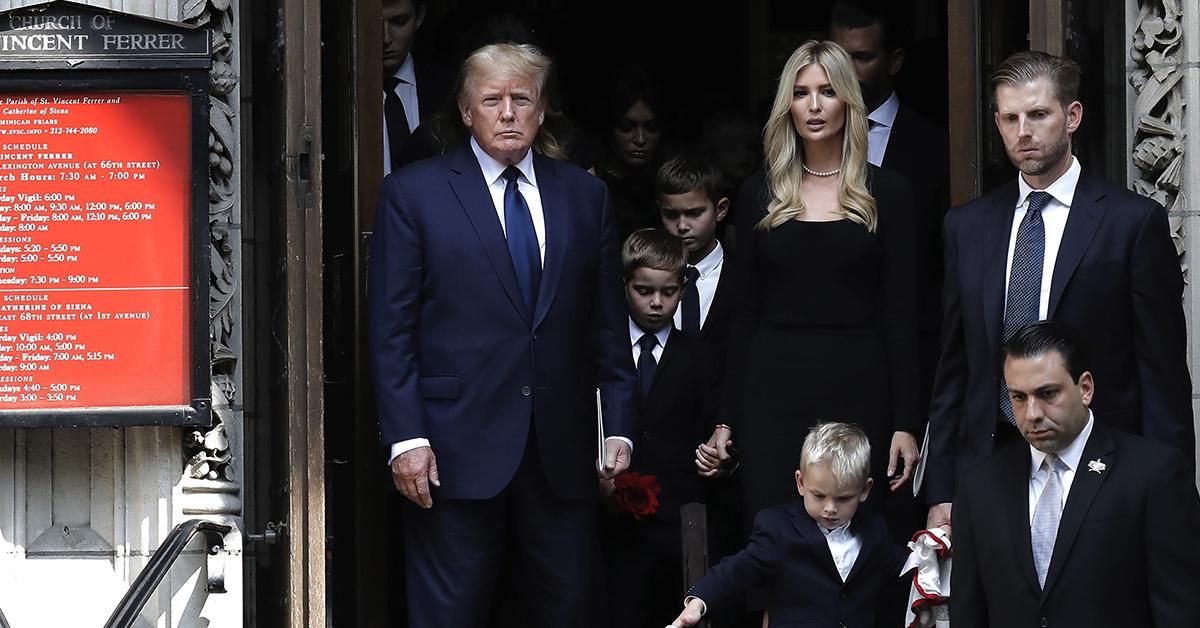 Ivanka stood strong alongside her brothers Don Jr., 44, and Eric, 38, as well as her father, Donald, his wife, Melania, and their child, Barron, 16. Holding her 6-year-old son Theodore's hand, Ivana's daughter kept her emotions in check — even when speaking at the funeral.
Article continues below advertisement
"Growing up, my mother didn't tell me a woman could do anything she wanted to — she showed me," Ivanka said during her eulogy. "She was a trailblazer to men and women alike. My mother once told me there was nothing she couldn't do in heels. She taught us how to spear fish and then cook what we caught. My mom expanded our minds."
Don Jr. and Eric spoke too.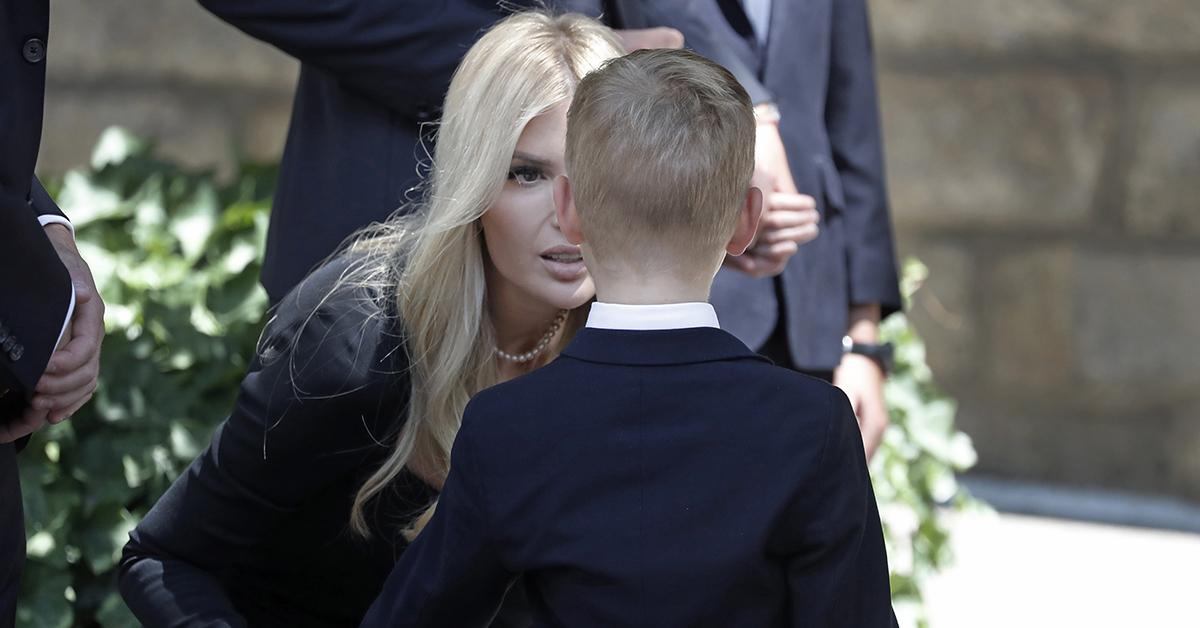 Article continues below advertisement
"She had brains; she had beauty. She was the embodiment of the American dream … She was a force of nature, could beat any man down the slopes, any woman on the runway," Eric stated. "She ruled the three of us [kids] with an iron fist but also a heart of gold."
Don Jr. told jokes and stories of his childhood while concluding by saying, "I love you, mom."
Ivana was Trump's first wife. He went on to marry his mistress Marla Maples after their marriage fell apart. As RadarOnline.com exclusively reported, Maples was not invited to the funeral.
We were also told instead of flowers, mourners were asked to make donations to a dog rescue.
Article continues below advertisement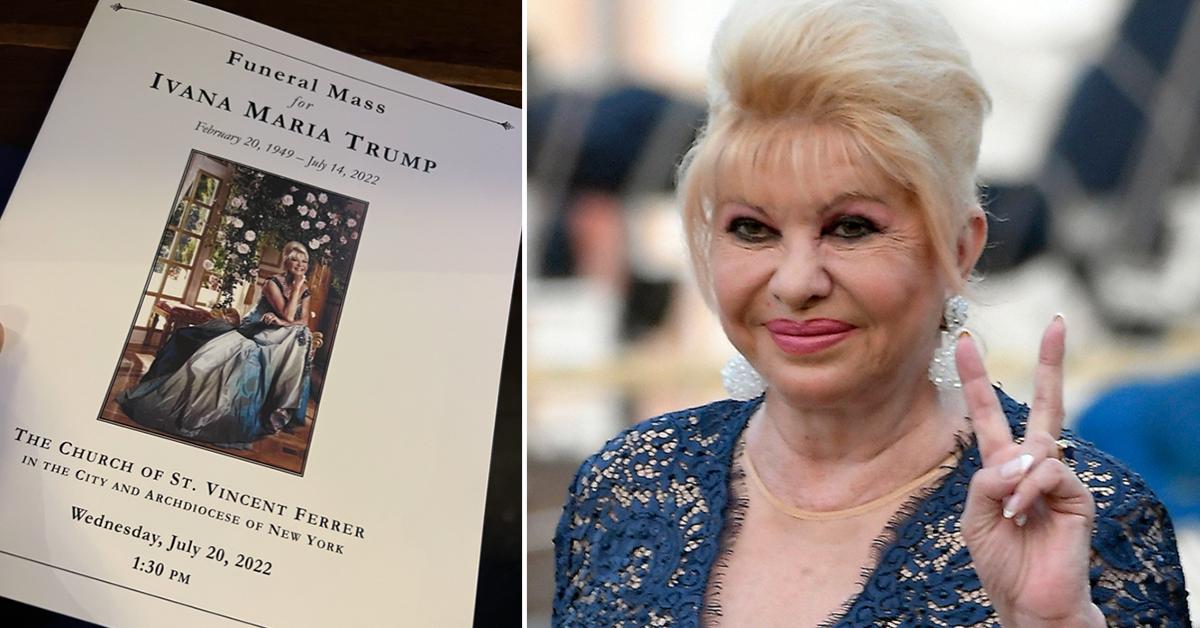 "She loved animals more than people," an insider told this outlet, adding they "wouldn't be surprised" if Ivana "left millions" to her beloved pooch, Tiger.
It's been less than one week since Ivana plunged down the stairs to her grisly death last Thursday.
Article continues below advertisement
The New York Medical Examiner revealed her cause of death was blunt impact injuries to her torso after taking a nasty spill inside her Upper East Side apartment.
When Manhattan paramedics arrived at her home, she was pronounced dead at the scene. Ivana was 73 years old.