'Extra Behind-The-Scenes Tension': Donald Trump 'Begging' Ivanka & Jared To Join Him At Mar-a-Lago For 2024 Presidential Bid Announcement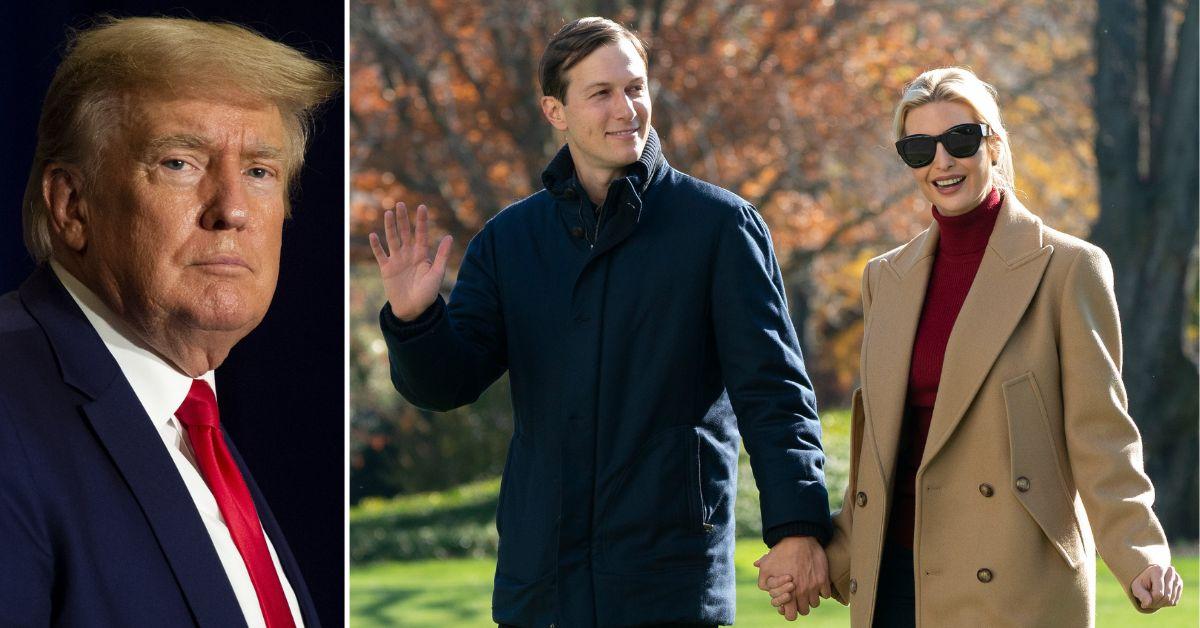 Donald Trump is reportedly "begging" his daughter Ivanka and son-in-law Jared Kushner to join him at Mar-a-Lago Tuesday night when he officially announces his candidacy for the 2024 presidential election, RadarOnline.com has learned.
In a surprising development to come after both Ivanka and Jared served as top officials in Trump's two prior presidential campaigns – and sole term in the Oval Office – the couple are reportedly hesitant to join the former president when he throws his hat into the 2024 election ring at 9 PM Tuesday night.
Article continues below advertisement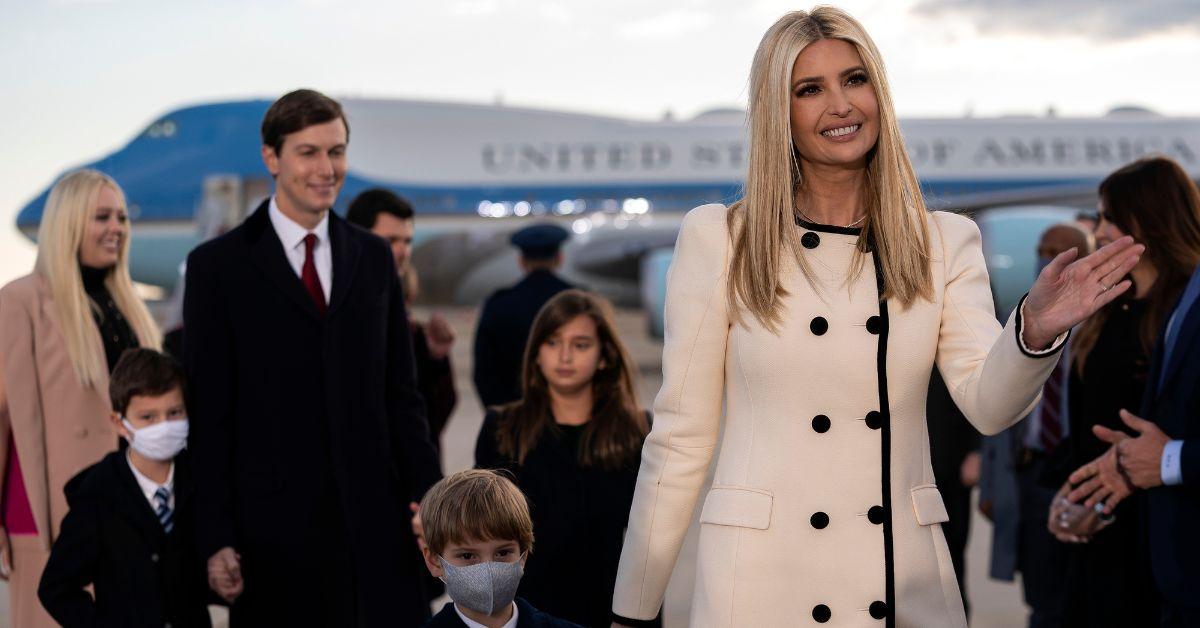 That is the revelation made by the New York Post after the outlet spoke exclusively to an inside source with direct knowledge of Ivanka and Jared's hesitation, particularly after the former president hounded the couple while the family members were together celebrating Tiffany Trump's wedding over the weekend.
"Trump thought he could convince Ivanka this weekend to come back and campaign for him as she was the most requested speaker after the president himself last time around," the source spilled, "but so far she's resisting his entreaties and holding firm, as is Jared."
"They both feel they got burned in Washington and don't want to go back and expose themselves and their children to another bitter campaign," they added.
Ivanka and Jared's hesitation to join Trump when he makes his announcement Tuesday night, and their uncertainty regarding whether they want to take part in the upcoming campaign, has reportedly led to "extra behind-the-scenes tension."
Article continues below advertisement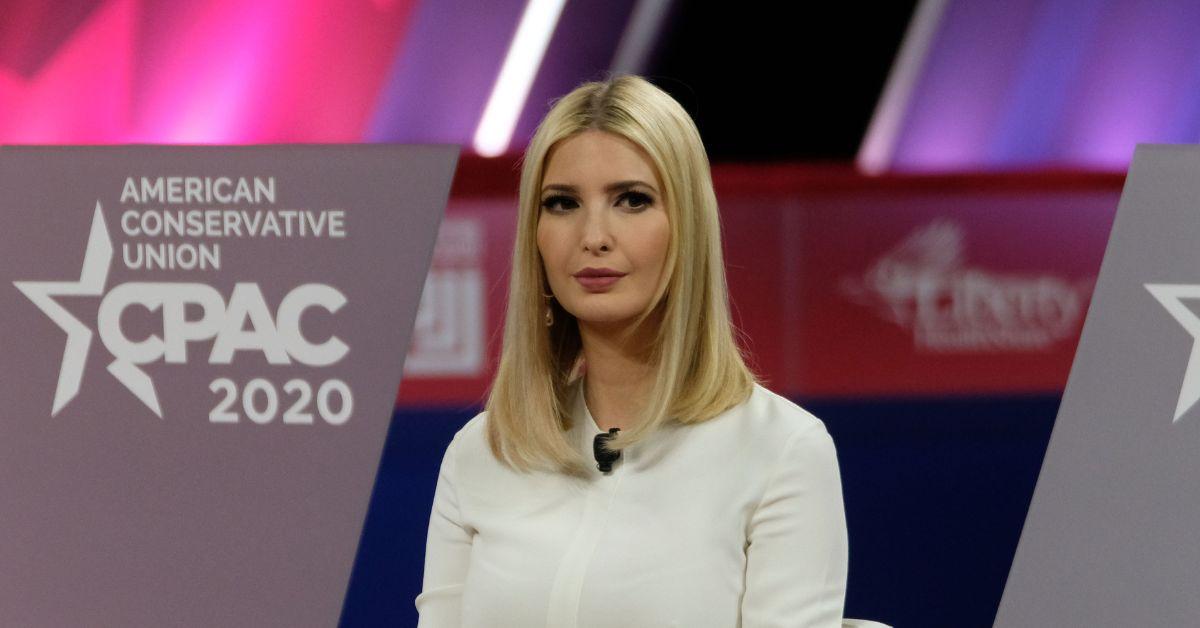 Another source indicated Trump might make the "very big announcement" by himself on Tuesday night if he cannot persuade Ivanka and Jared to join him to present a "united Trump family front" to his supporters.
"Trump's playing this close to his chest, so no one knows for sure," the source said regarding the "final choreography" for the upcoming announcement.
Don Jr. and Eric Trump are reportedly "all in" on what would be their father's third bid for the White House, as are their significant others: Kimberly Guilfoyle and Lara Trump.
But while Trump's two sons and their significant others are seemingly excited for Tuesday night's announcement, and the former president is allegedly "puffing up his chest in public, and at the club and says he's going full speed ahead into the race," Trump's own political party members have reportedly urged him to delay the announcement as a result of last week's devastating midterms.
Article continues below advertisement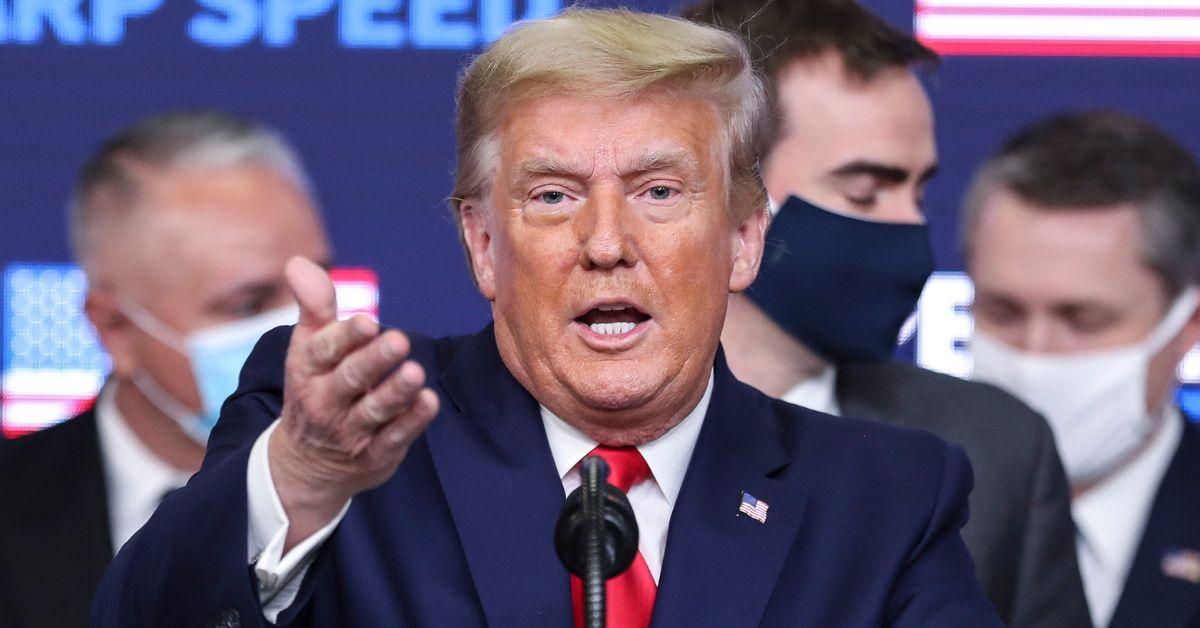 "There are people pushing Trump to reschedule his announcement next week, and several Rs have texted asking whether he will, but it's risky and would be acknowledging he's wounded by yesterday, something that some of his advisers insist is not the case," Maggie Haberman, Trump's biographer, revealed one day after the midterms.
Other members of the GOP are ready to throw their support behind Florida Governor Ron DeSantis should he also choose to run in the 2024 presidential election, although Trump has vowed to "crush DeSantis if he dares run against him."