Ex-Trump Chief Of Staff John Kelly Once 'Shoved' Ivanka Trump In A Fit Of 'Rage', Jared Kushner Claims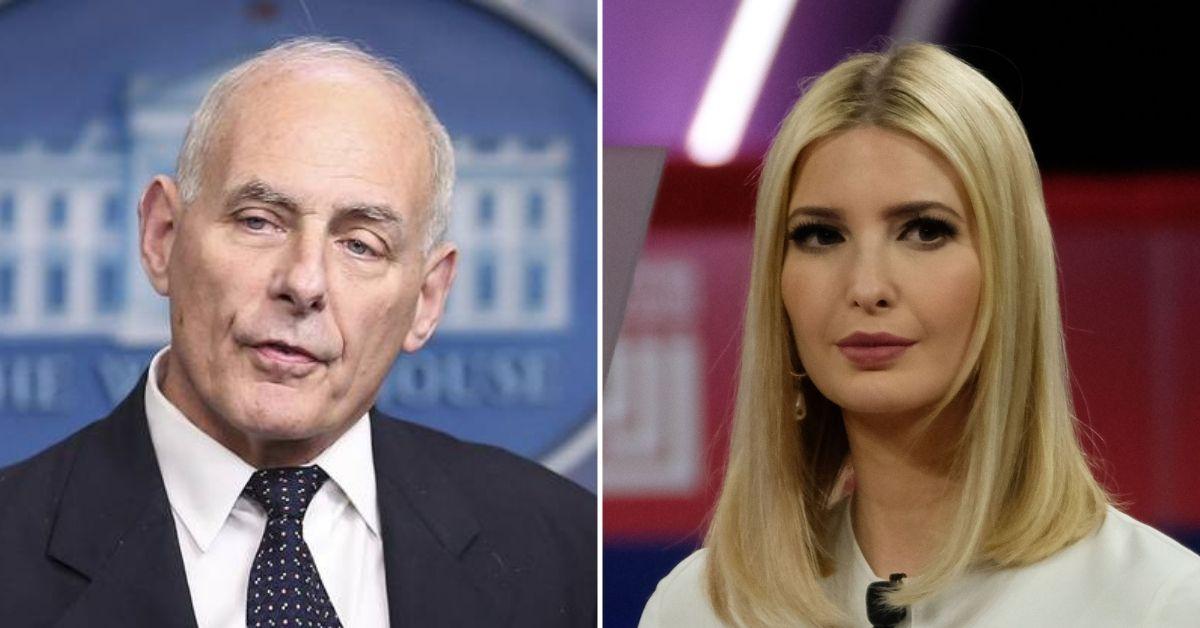 John Kelly, ex-President Donald Trump's second chief of staff, allegedly "shoved" Ivanka Trump following an intense and heated Oval Office meeting, RadarOnline.com has learned.
The shocking and startling allegation was made by Jared Kushner in his upcoming book, Breaking History: A White House Memoir.
Article continues below advertisement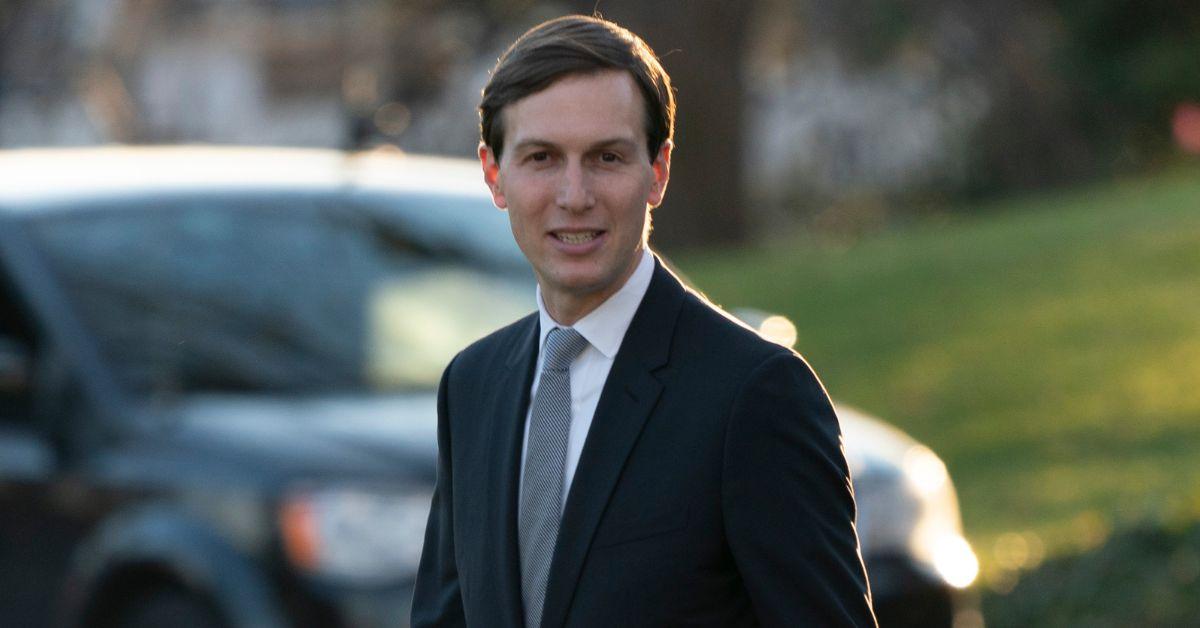 According to Kushner, in excerpts of the memoir obtained by the Washington Post, Kelly shoved Ivanka in a "fit of rage" as the two Trump Administration personnel passed each other in the West Wing hallway outside the Oval Office.
"One day he had just marched out of a contentious meeting in the Oval Office," Kushner wrote regarding the incident. "Ivanka was walking down the main hallway of the West Wing when she passed him. Unaware of his heated state of mind, she said, 'Hello, chief.'"
The excerpt continued, "Kelly shoved her out of the way and stormed by. She wasn't hurt, and didn't make a big deal about the altercation, but in his rage Kelly had shown his true character."
Kushner further claimed that, shortly after the explosive incident, Kelly visited Ivanka's West Wing office to offer a "meek apology" – although Kelly has since denied both the incident and the apology ever took place.
"It is inconceivable that I would EVER shove a woman," Kelly told the Washington Post via email. "Inconceivable. Never happen. Would never intentionally do something like that."
"Also, don't remember ever apologizing to her for something I didn't do," he added. "I'd remember that."
Article continues below advertisement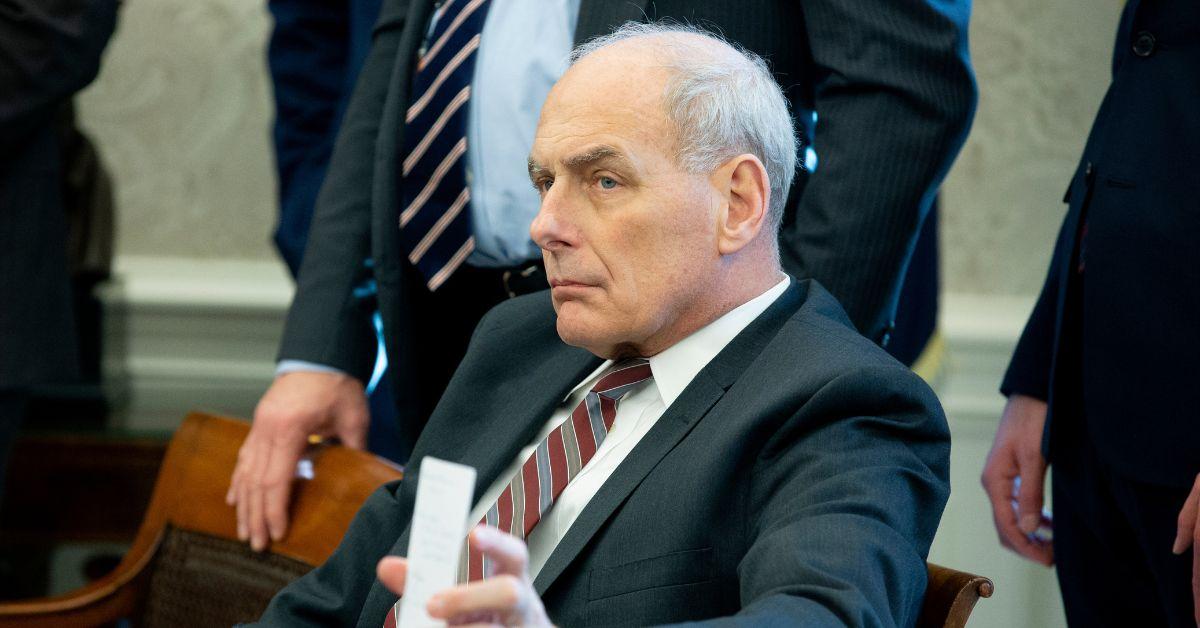 Despite Kelly's claims the shocking altercation never too place, Julie Radford – Ivanka's chief of staff – reportedly witnessed Kelly's apology, according to Kushner's account.
"It was the first and only time that Ivanka's staff saw Kelly visit their second-floor corner of the West Wing," Kushner wrote in Breaking History.
Ivanka, via her spokesperson, has since reached out to the Washington Post and assured the outlet that Kushner's recollection of the incident was "accurate."
Kushner's claim that ex-Trump Chief of Staff John Kelly "shoved" Ivanka is just the latest bombshell piece of information set to be revealed in his upcoming memoir.
Article continues below advertisement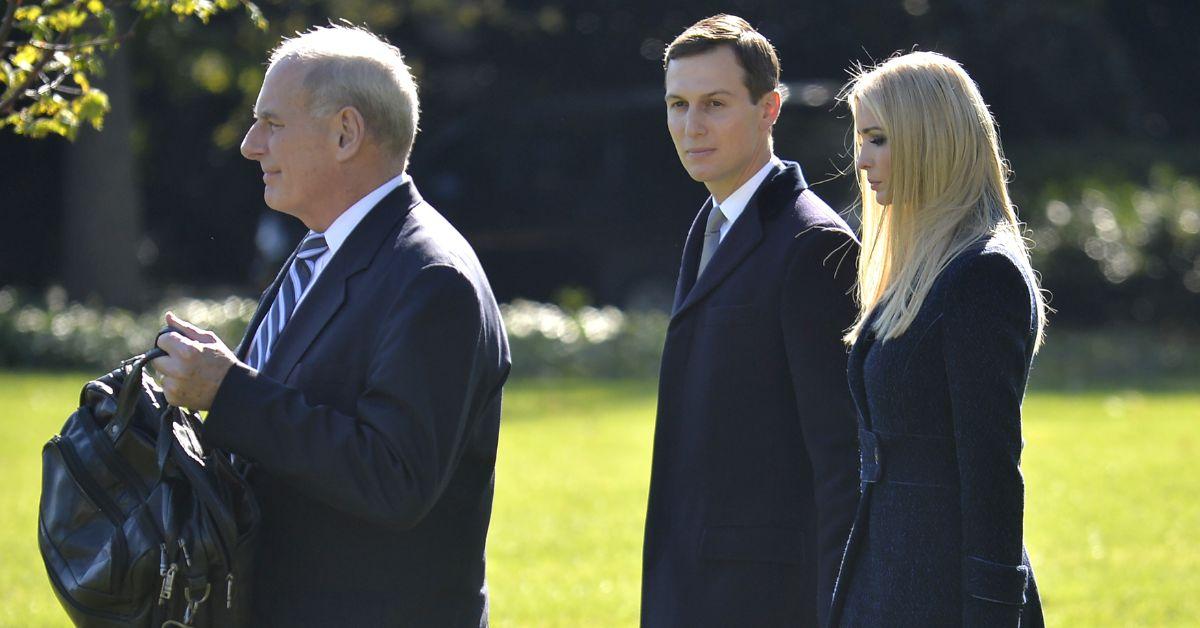 As RadarOnline.com previously reported, Kushner also revealed he battled thyroid cancer while serving as a senior advisor to Trump – and although Kushner tried to keep his diagnosis hidden from the then-president, Trump reportedly found out anyway.
"I'm the president," Kushner recalled Trump saying when he asked how the president knew. "I know everything. I understand that you want to keep these things quiet. I like to keep things like this to myself as well. You'll be just fine. Don't worry about anything with work. We have everything covered here."