Chris Noth's Onscreen Ex-Wife Bridget Moynahan Dodges Questions About Sexual Assault Allegations But Feels His Character's Death 'Made Sense'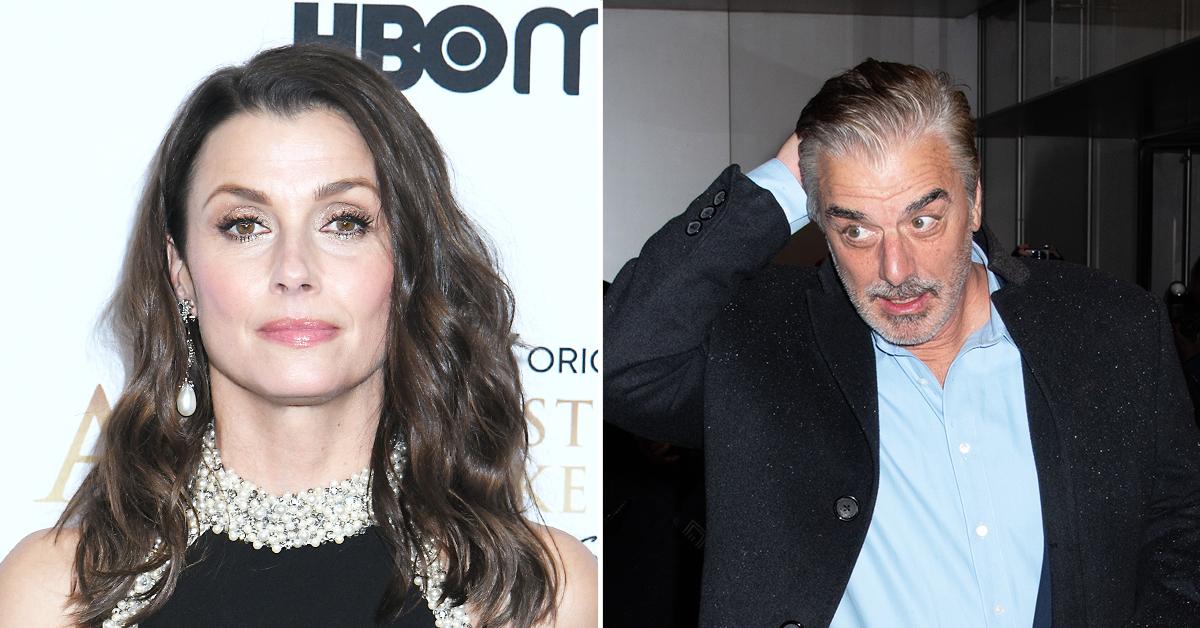 Bridget Moynahan's return to the stomping grounds of Sex and the City is being clouded by the alleged misdeeds of her onscreen ex-husband.
The 50-year-old actress reprised her role as Mr. Big's ex-wife, Natasha Naginsky, during recently released Episode 3 of HBO Max's And Just Like That.
Article continues below advertisement
Though Moynahan shares no scenes with Chris Noth's character, who cheated on her long ago with Sarah Jessica Parker's character, she is forced to reopen the wound after Big dies and leaves her an unexpected chunk of change.
As disengaged as Natasha is when Carrie tries to hunt her down to discuss it all, so was Bridget when she was asked about Chris and his real-life woes.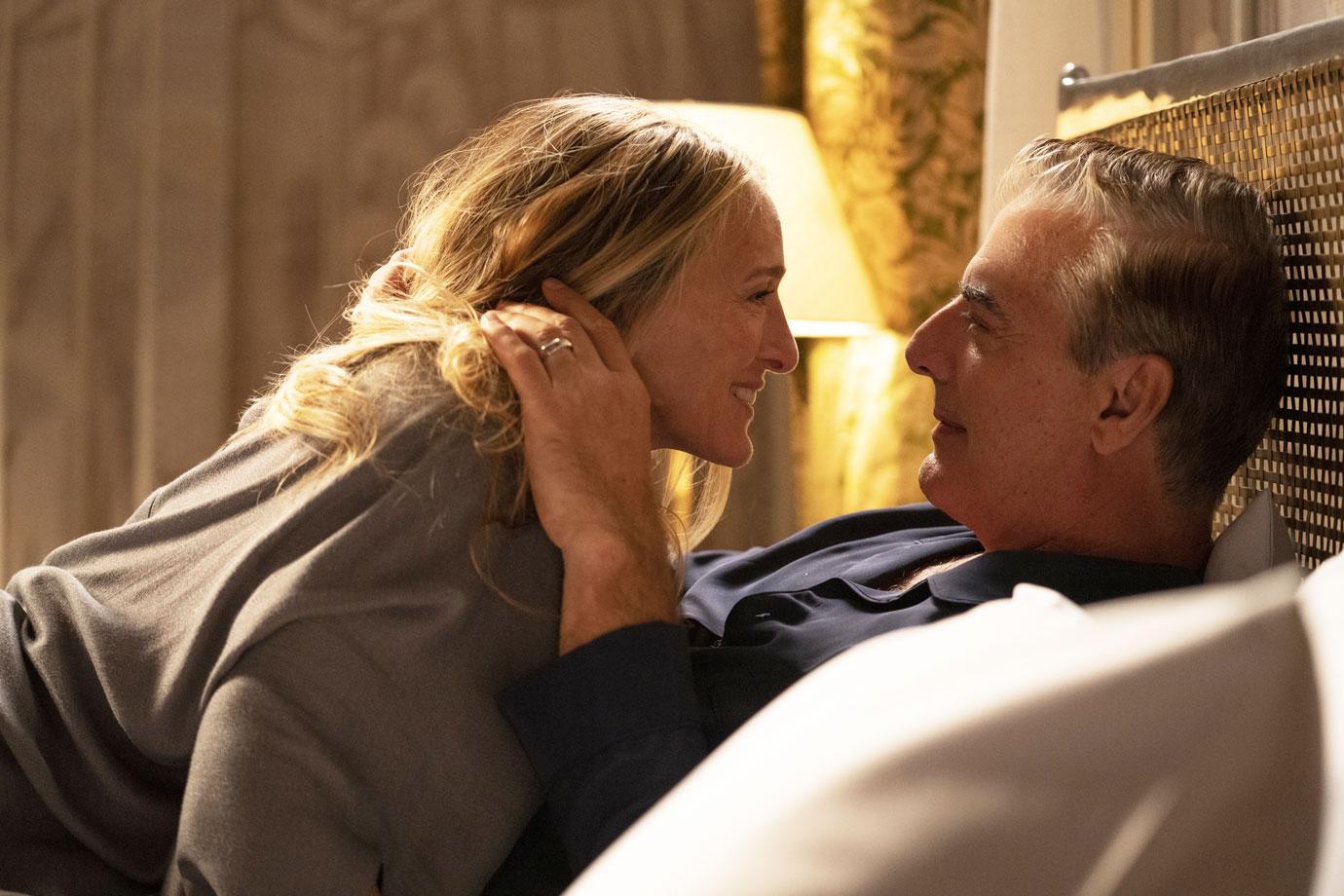 Article continues below advertisement
In a recent interview with Elle, Naginsky insisted she doesn't "know anything about" the numerous sexual assault allegations that are plaguing Noth and therefore feels it would be "inappropriate" for her to comment on the matter.
Regarding his character's shocking death in Episode 1, however, she "thought it was okay. It made sense."
Article continues below advertisement
It all started on Thursday when two unrelated women came forward to claim the actor had raped them several years ago, attributing feeling re-triggered by the bombardment of And Just Like That promos.
One of the accusers alleged Noth ripped her shorts off and forced himself onto her in Los Angeles in 2004. She claims the alleged incident even sent her to the hospital for stitches.
The second accuser detailed a similar story, alleging that Noth "pretty forcibly" had sex with her in New York in 2015 during an alleged encounter that left her "hysterical."
The third woman also chose to remain anonymous. She went public the following day with claims the actor groped her, cornered her, kissed her and pressed his erection into her in New York in 2010.
Article continues below advertisement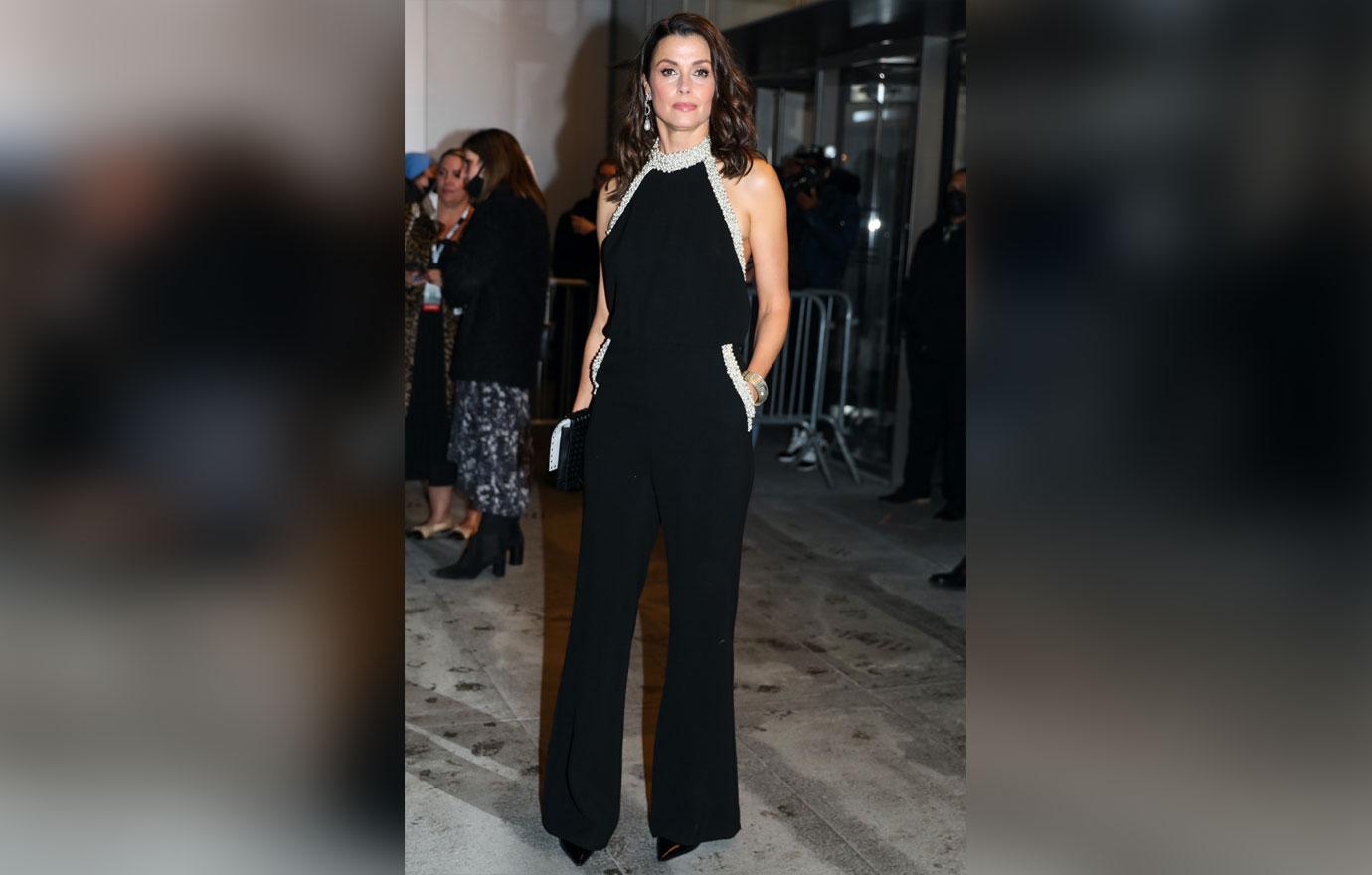 Additionally, a recently resurfaced newspaper article from 1995 shows that Noth's supermodel then-girlfriend, Beverly Johnson, accused him of beating her, threatening to disfigure her, making death threats against her and even vowing to slaughter her dog in court documents from that same year.
Then and now, he has "categorically denied" any and all wrongdoing, saying he would "never cross that line."
Article continues below advertisement
Despite his denial, he was dropped by A3 Artists Agency and then by Entertainment Arts Research, Inc. (EARI), a Nevada-based beverage company that was set to purchase his Ambhar Tequila brand for $12 million.
"At this point in time it doesn't make sense for us to move forward with this deal in light of the claims, which must be taken with the utmost seriousness," said the company's CEO, Bernard Rubin, in a press release Monday. "That said, we continue to be on the lookout for spirits brands that fit EARI's ethos of social responsibility."
Article continues below advertisement
Amid the onslaught of allegations, actress Zoe Lister-Jones called the embattled star a "sexual predator" and detailed encounters in which she claims he was "sexually inappropriate" toward her and other women.
Lister-Jones guest-starred in a 2005 episode of Law & Order, during which she claimed Noth sniffed her neck while drunk on set.