Bella Hadid Gets Candid About Feeling Like Gigi's 'Uglier Sister' In Tell-All Interview Detailing Nose Job At 14 And Struggles With Body Image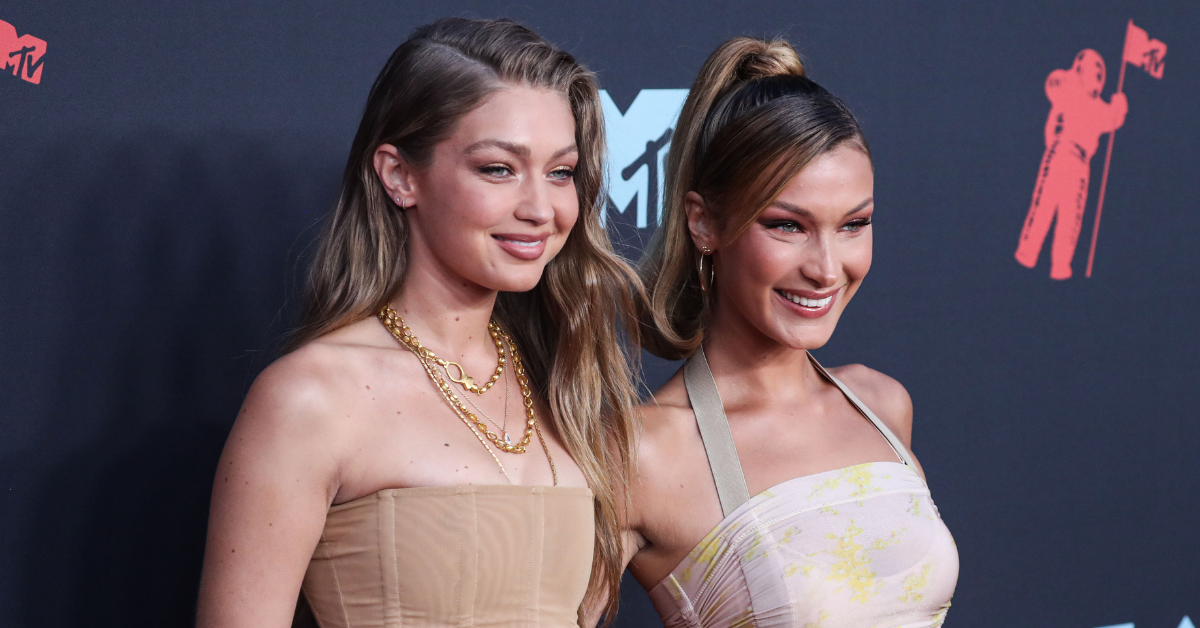 As one of the most famous supermodels in the world, it may come as a surprise that Bella Hadid wasn't always the confident catwalker she is now.
"I was the uglier sister. I was the brunette. I wasn't as cool as Gigi [Hadid], not as outgoing," she recalled in a candid tell-all interview for Vogue published on March 15, going into detail about her upbringing and what made her the strong and powerful woman she is today.
"That's really what people said about me," Bella, 25, shared about the criticism she was constantly subject to over the years. "And unfortunately when you get told things so many times, you do just believe it. I always ask myself, 'How did a girl with incredible insecurities, anxiety, depression, body-image issues, eating issues, who hates to be touched, who has intense social anxiety — what was I doing getting into this business?'"
Article continues below advertisement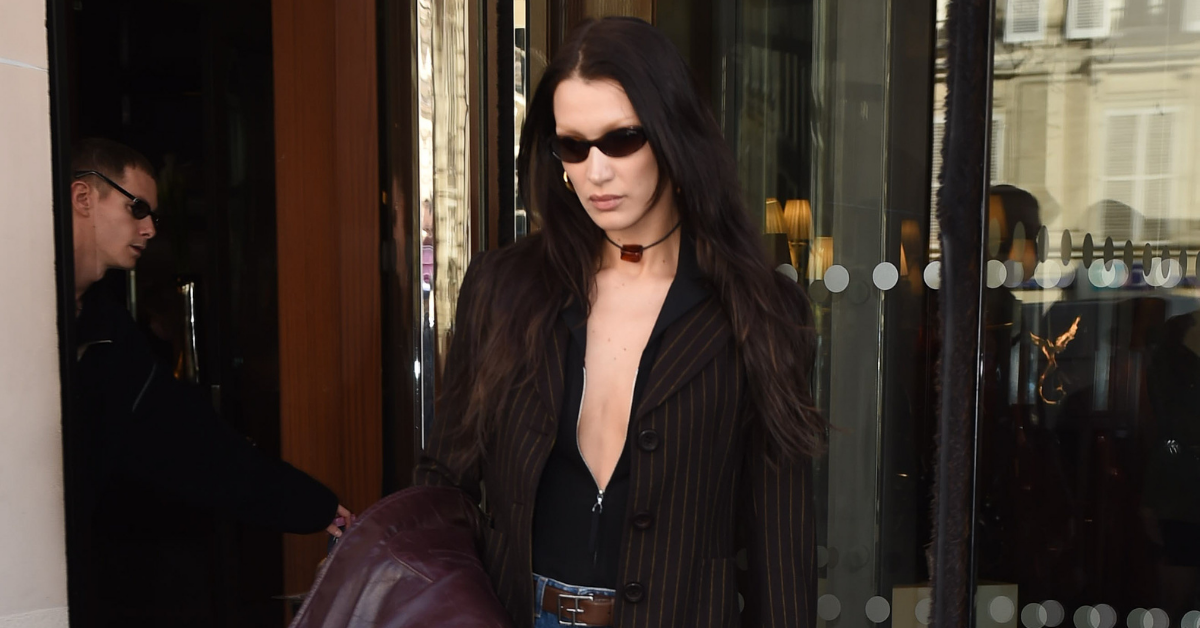 Bella admitted that over time, she "became a good actress" and was able to put on a brave face until proving herself in the modeling industry. "People can say anything about how I look, about how I talk, about how I act. But in seven years I never missed a job, canceled a job, was late to a job. No one can ever say that I don't work my ass off," the Washington D.C.-born star said.
As the daughter of Dutch-born model Yolanda Hadid and successful real estate developer Mohamed Hadid, Bella felt that she had big shoes to fill, which inspired her to forge her own path. Of course, growing up came with its own challenges that she had to overcome.
Article continues below advertisement
In eighth grade, Bella began having a mix of physical and psychiatric symptoms, including brain fog, anxiety, exhaustion, poor focus and more — some of which were exacerbated by Lyme disease. She was also diagnosed with babesiosis, a tick-borne parasitic infection of red blood cells that can take place in patients dealing with Lyme.
Due to her symptoms, a psychiatrist prescribed Adderall to Bella in high school under the assumption she had ADHD. She said the medication pushed her into anorexia. "I was on this calorie-counting app, which was like the devil to me," she shared in hindsight, noting her relationship with food now has greatly improved. "I was just trying, I realize now, to feel in control of myself when I felt so out of control of everything else."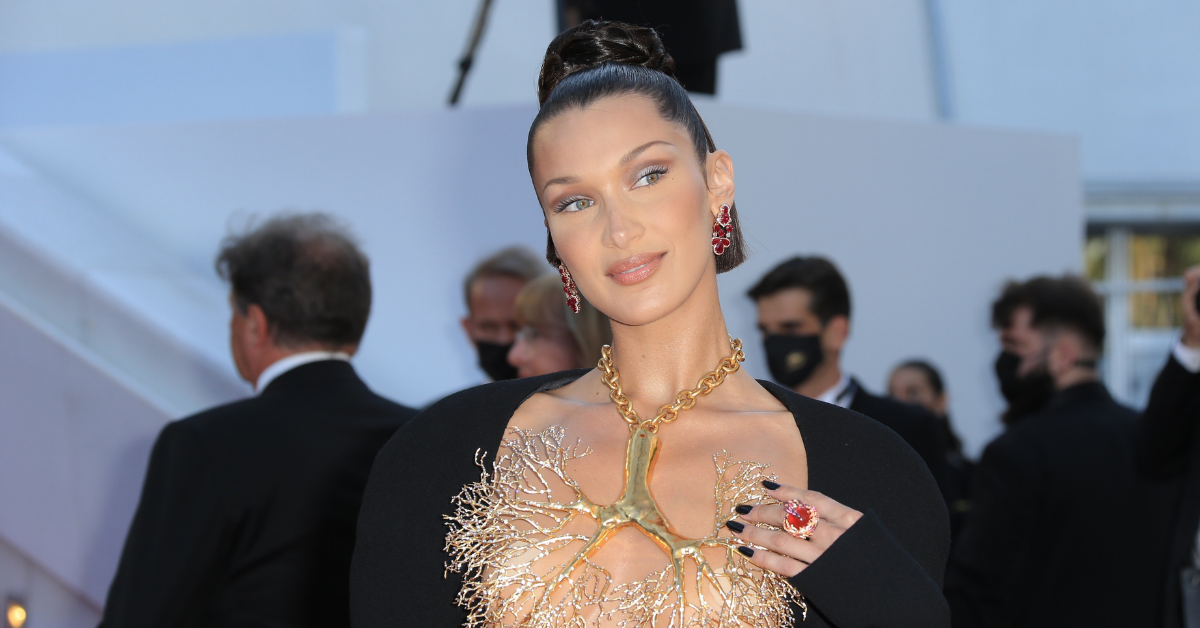 Bella also recalled undergoing a rhinoplasty at 14. "I wish I had kept the nose of my ancestors," she told the publication. "I think I would have grown into it."
"People think I fully f–ked with my face because of one picture of me as a teenager looking puffy," she said while shutting down plastic surgery rumors. "I'm pretty sure you don't look the same now as you did at 13, right? I have never used filler. Let's just put an end to that. I have no issue with it, but it's not for me. Whoever thinks I've gotten my eyes lifted or whatever it's called — it's face tape! The oldest trick in the book. I've had this impostor syndrome where people made me feel like I didn't deserve any of this. People always have something to say, but what I have to say is, I've always been misunderstood in my industry and by the people around me."
With her sky-rocketing career still on the rise, Bella said she has learned to keep to herself at times, and that includes her two-year relationship with Marc Kalman. "I think that's why things have been able to last," she added.
Bella has shown she is a force to be reckoned with by collaborating with several major high-fashion brands such as Fendi, Jean Paul Gaultier, Dior, Burberry and Versace. Plus, she is a new member of the VS Collective, Victoria's Secret's rebrand.
The stunner said she resonates with Sekhmet from Egyptian mythology, known for being the goddess of the hot desert sun, plague, chaos, war and healing, noting, "She's me on a good day."