Bella Hadid Looks Fine In The Sunshine, Model Sports Itty Bitty Bikini In Miami Just Days After Her Instagram Meltdown Over Anxiety And Depression
Bella Hadid looked A-OK when she flaunted her supermodel body in a teeny tiny two-piece during her trip to Miami over the weekend, just days after she cried on social media over her anxiety and depression.
Article continues below advertisement
The 25-year-old glowed while the sun hit her skin on the beach. Slipping her curves into the smallest cheetah print bikini on the planet, Bella got wet and wild in the Atlantic on Saturday, less than 48 hours after partying her butt off at her "best friend" Lauren Perez's wedding.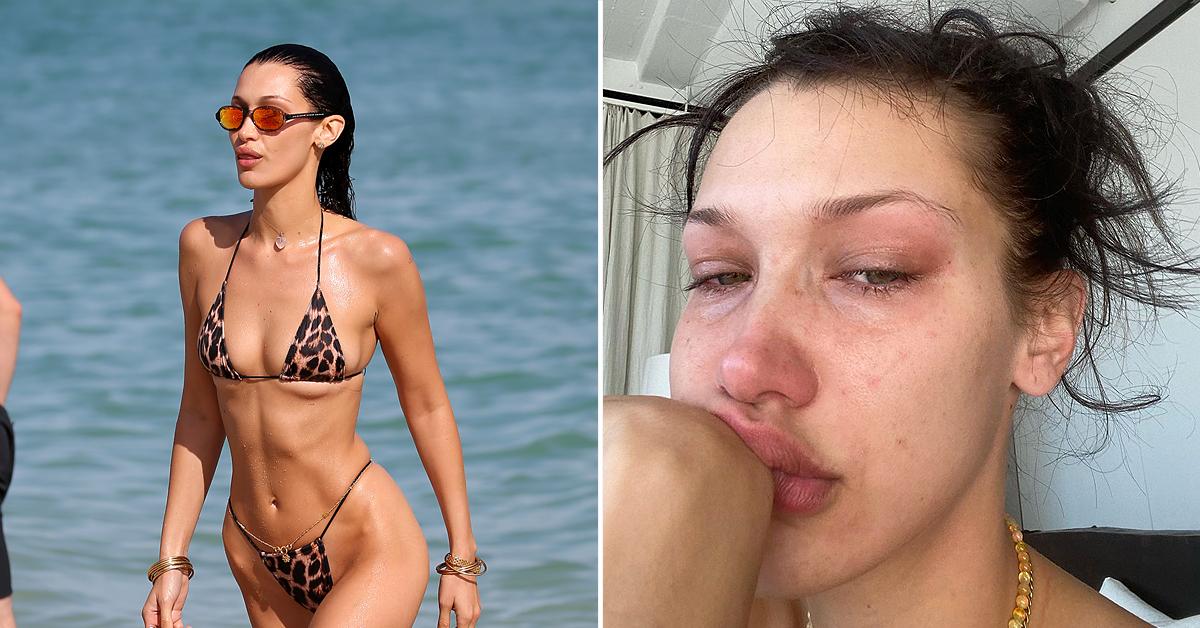 Article continues below advertisement
Sporting nothing but the tiny triangular bikini top, Bella sported a barely-there skirt that she pulled down so low that she practically wasn't even wearing it. Showing she was still in a party mood after the nuptials, the catwalk queen accessorized with a red and white fur cowboy hat.
Article continues below advertisement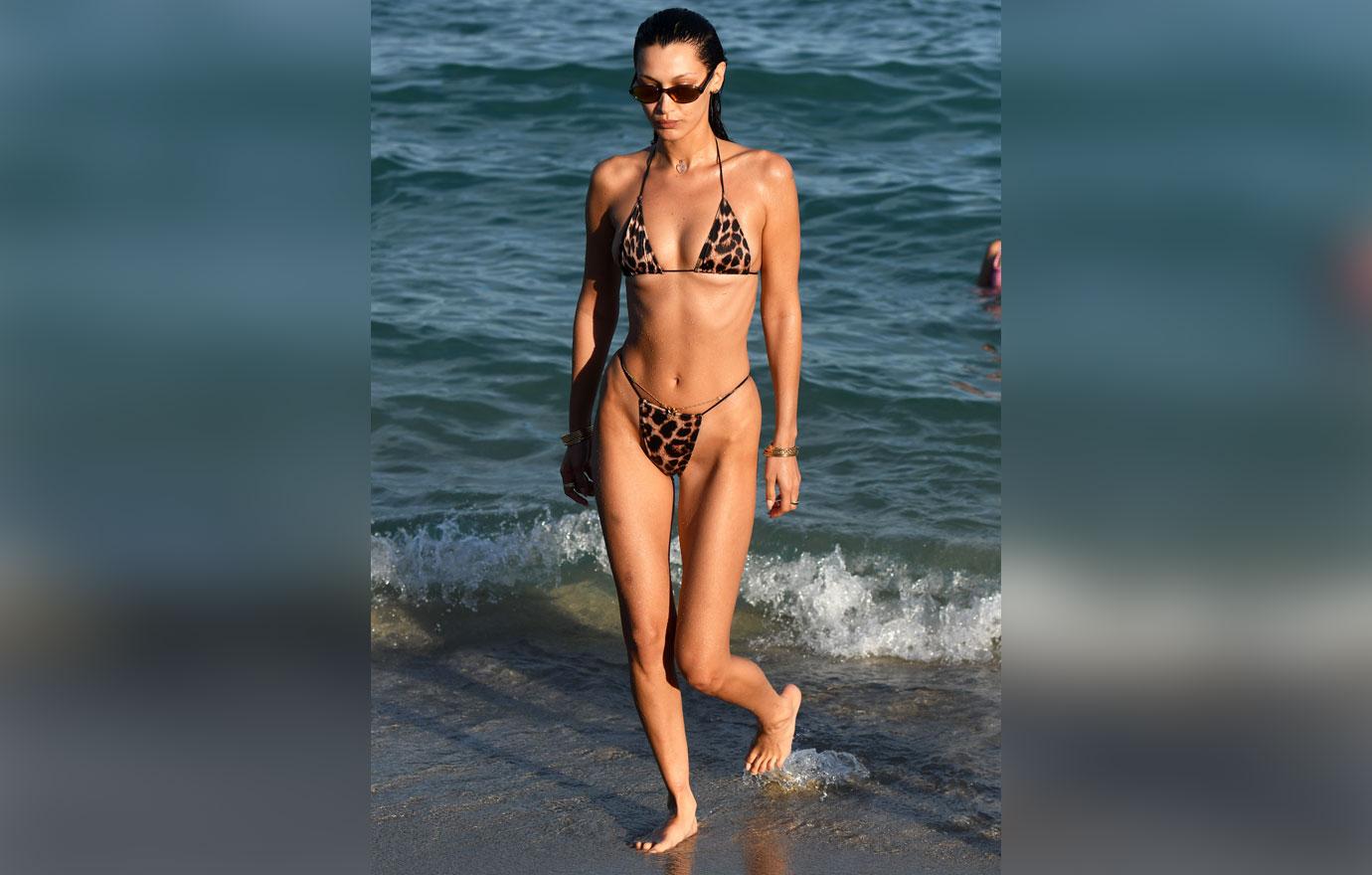 Article continues below advertisement
Turning her back to the cameras, the stunner slid off the skirt to reveal a matching cheetah print thong with fabric so small, it could be mistaken for floss.
While she seemed in good spirits, we all know looks can be deceiving.
Last week, Bella opened up about suffering from anxiety and depression while bravely sharing never-before-seen selfies of the model bawling her eyes out.
Writing a message to Willow Smith for coming clean about her own mental health struggles, the model said, "I love you and your words. It made me feel a little less alone and that's why I'd like to post this."
Article continues below advertisement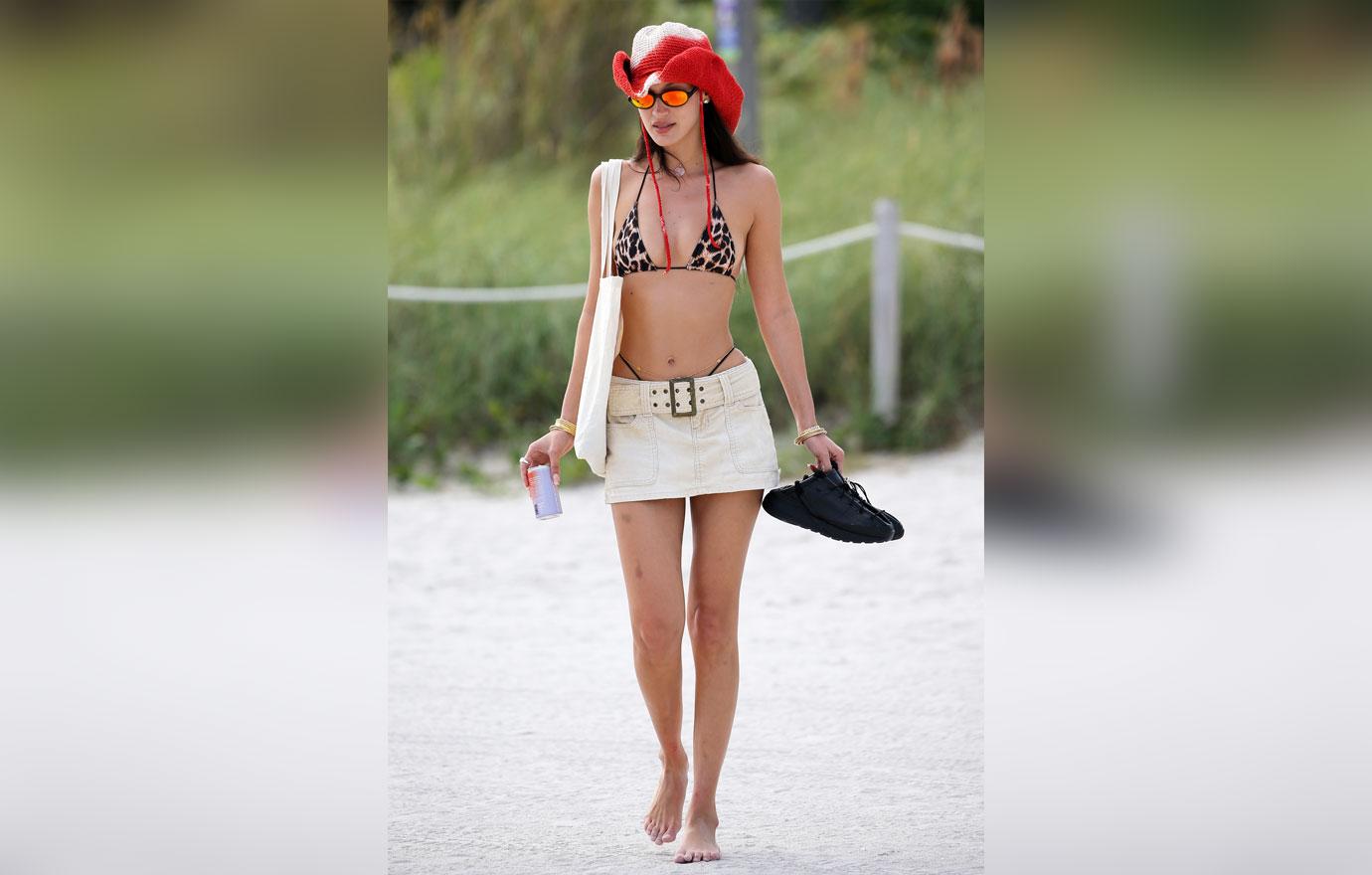 "Social media is not real," Bella explained. "For anyone struggling , please remember that. Sometimes all you've gotta hear is that you're not alone. So from me to you, you're not alone. I love you, I see you, and I hear you."
She continued, "Self help and mental illness/chemical imbalance is not linear and it is almost like a flowing rollercoaster of obstacles…it has its ups and downs, and side to sides. But I want you to know, there is always light at the end of the tunnel, and the rollercoaster always comes to a complete stop at some point."
Article continues below advertisement
Bella noted that feeling sad and hopeless happens in waves with everyone — including supermodels and celebrities.
"It took me a long time to get that in my mind, but I've had enough breakdowns and burnouts to know this," she added, "if you work hard enough on yourself, spending time alone to understand your traumas, triggers, joys, and routine, you will always be able to understand or learn more about your own pain and how to handle it Which is all that you can ask of yourself."