Yolanda Hadid Appears Upset In First Sighting Since Accusing Zayn Malik Of 'Shoving' Her, Gigi's Sister Bella Shows Up To NYC Apartment For Support
Yolanda Hadid did not appear happy when she put on a brave face and hit the streets of New York City for the first time since accusing her daughter Gigi Hadid's baby daddy Zayn Malik of "shoving" her during a heated argument.
Article continues below advertisement
The 57-year-old former Real Housewives of Beverly Hills star was spotted visibly agitated and clutching onto her purse while failing to flash a smile despite being with friends.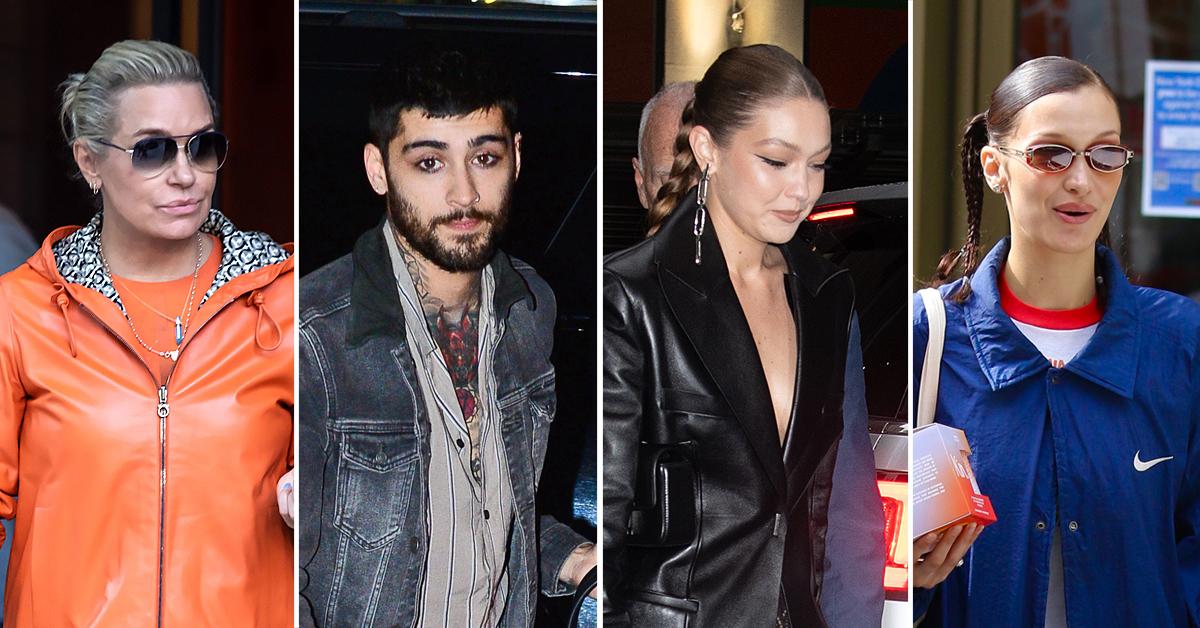 Article continues below advertisement
Yolanda looked upset when nearby paparazzi snapped photos of her in the Big Apple on Tuesday, but her loud outfit made it impossible for her to blend into the crowd.
Wearing black leggings, a matching top, and booties, Gigi's mom slipped into the most attention-grabbing zip-up. Practically shouting, "I'm here," in her red, pink, orange, blue, and purple striped fur, if Yolanda was trying to fly under the RadarOnline.com, this wasn't the outfit.
Zayn Malik Dropped From Record Label After Being Charged In Brawl With Gigi Hadid's Mom
Article continues below advertisement
Sleeking her blonde hair back in a tight bun, Yolanda didn't seem to be enjoying her night out, despite this marking the first time anyone has seen her since her shocking allegations against Zayn.
Gigi's mom wasn't the only member of the family who made an appearance on Tuesday. The 26-year-old model's sister, Bella Hadid, was photographed leaving Gigi's NYC apartment to show her support.
Article continues below advertisement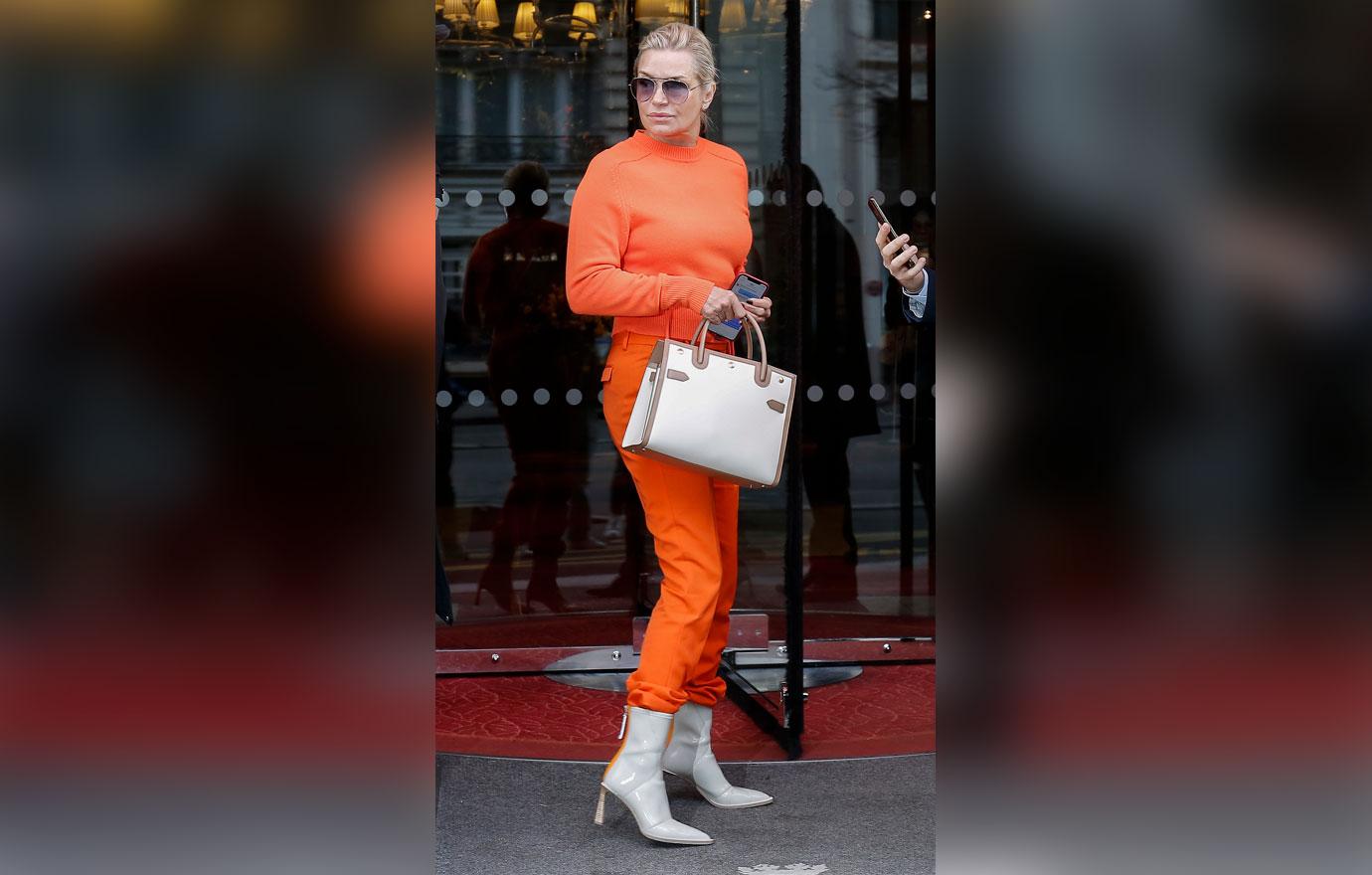 Wearing baggy jeans, a white tank top, and a matching jacket, Bella refused to answer questions about her mother's alleged physical altercation with the father of Gigi's child.
Article continues below advertisement
Instead, the catwalk queen briskly strutted past the outside photographers and headed into an awaiting car. Gigi — who still has yet to emerge — was not seen.
As RadarOnline.com reported, Zayn was charged with four criminal offenses of harassment against both Gigi and Yolanda. The ex-One Direction band member was accused of shoving Yolanda into a dresser and calling her a "f--king Dutch slut," among many other vile things.
Article continues below advertisement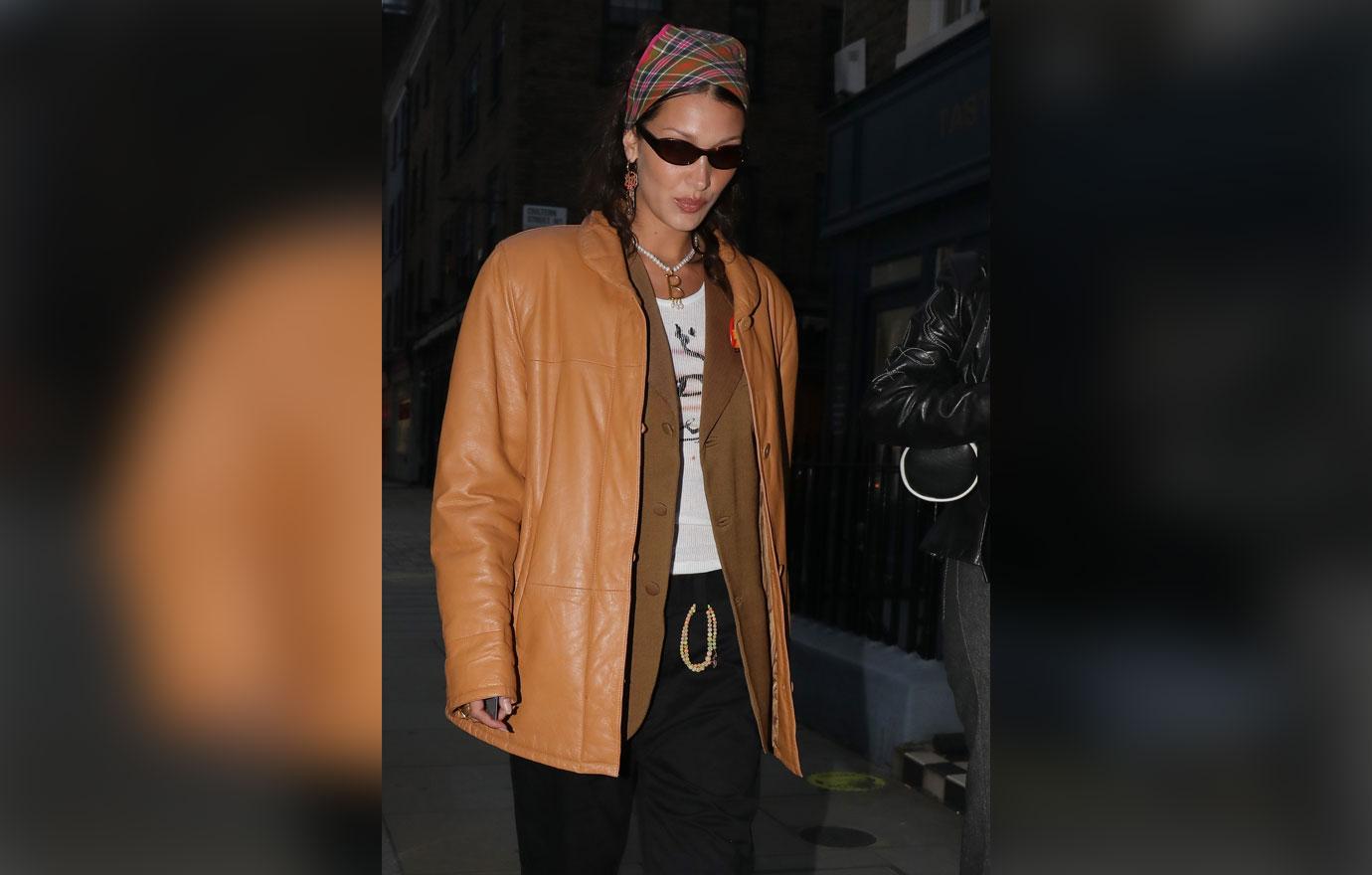 Zayn pled no contest. He was fined and ordered 90 days probation for each count. The musician was also ordered to complete a domestic violence program and an anger management course.
Article continues below advertisement
Since the alleged incident, Zayn's life has fallen by the wayside. Gigi broke up with him. He's also reportedly been dropped by his record label and his management team.
Insiders tell RadarOnline.com, Zayn has been struggling with "personal demons."
"Zayn has had personal demons for some time. Substance abuse — specifically marijuana and cocaine — and booze. At the same time, he suffers from anxiety and struggled with fame. When all these are mixed together, it is a recipe for disaster. He is known to have acted out, constantly – and is erratic," our source told us.
Article continues below advertisement
Despite ending their relationship, Gigi and Zayn are committed to co-parenting their 13-month-old daughter, Khai, amicably. Following the news, the model's rep released a statement on her behalf.
"Gigi is solely focused on the best for Khai. She asks for privacy during this time," her team said.
Zayn denied getting physical with Yolanda. His declaration of innocence was later deleted on Twitter. Gigi's mom has stayed quiet on the matter.