Zayn Malik Charged & Enters Plea Deal, Accused Of Shoving Gigi Hadid's Mom Yolanda Into A Dresser & Calling Her A 'F--king Dutch Slut'
Zayn Malik has been charged with four criminal offenses of harassment against the mother of his child, Gigi Hadid, and her mother, Yolanda Hadid.
According to court documents, the 28-year-old former One Direction singer has pleaded no contest.
Article continues below advertisement
The documents show that on Sept. 29, a heated argument ensued at Zayn and Gigi's Pennsylvania home. He allegedly called the 57-year-old Real Housewives of Beverly Hills alum a "f--king Dutch slut" and demanded that she "stay away from [my] f--king daughter." Zayn also allegedly shouted about "the f--king sperm that came out of [my] f--king c--t."
He then allegedly "shoved [Yolanda] into a dresser," which Yolanda claims has caused her "physical pain" and "mental anguish."
However, Malik denies that there was any physical contact with Hadid.
Article continues below advertisement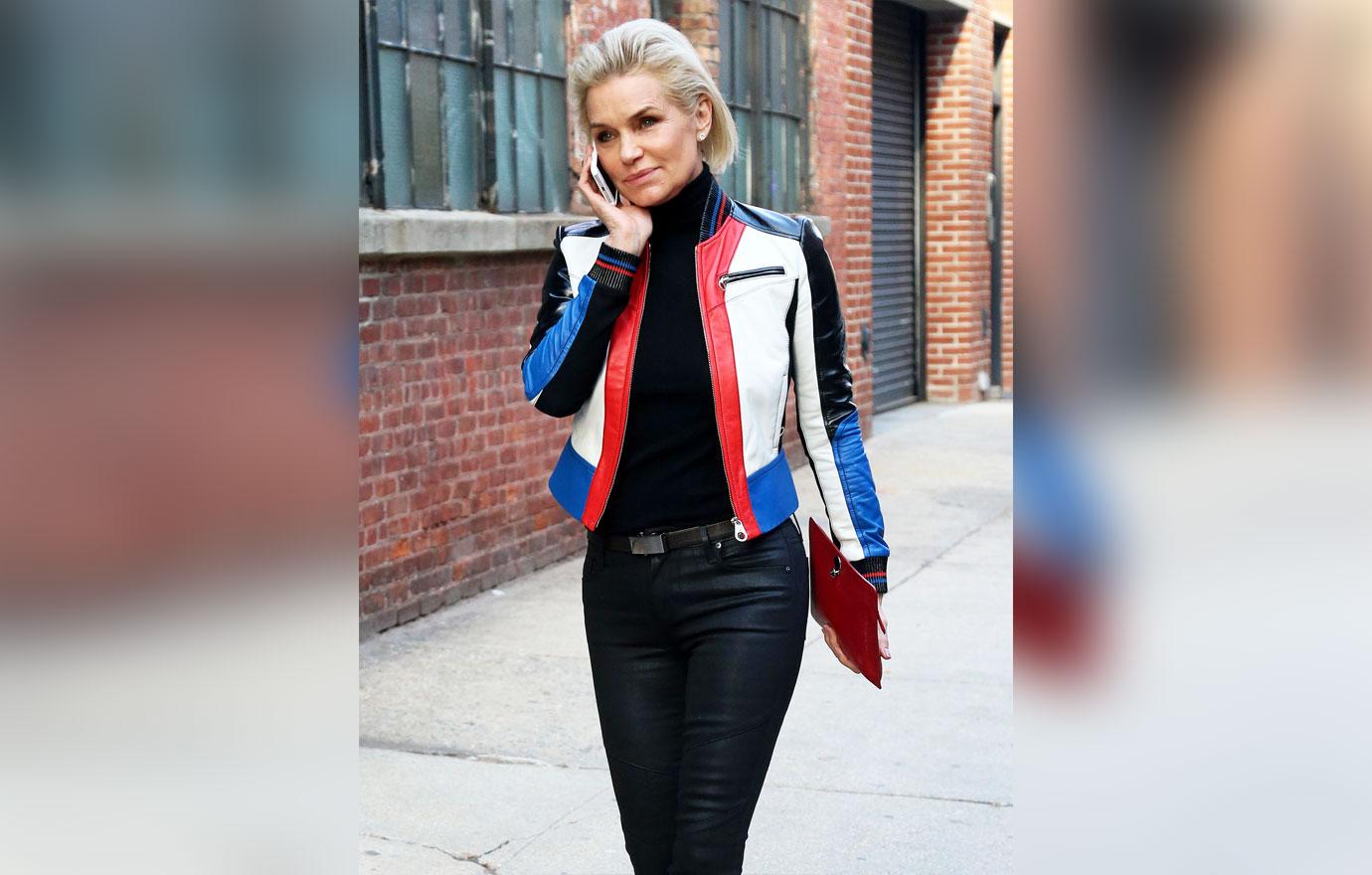 Gigi, 26, was reportedly out of town when all this went down, but she was apparently on the phone.
Zayn allegedly screamed at the supermodel, "Strap on some f--king balls and defend your partner against your f--king mother in my house."
According to the documents, there was also a security guard present. Malik allegedly shouted, "Get the f--k out of my f--king house copper" before allegedly trying to physically fight the guard.
Article continues below advertisement
The United Kingdom native was fined and ordered to 90 days probation for each count, totaling almost a full year – 360 days.
He must also complete a domestic violence program and an anger management course.
While he is to have absolutely no contact with Yolanda or the security guard, it's unclear how he is to proceed with Gigi and their 13-month-old daughter, Khai Hadid Malik.
If after six months Zayn has satisfied all the conditions of his probation, the judge may make the decision to terminate it early.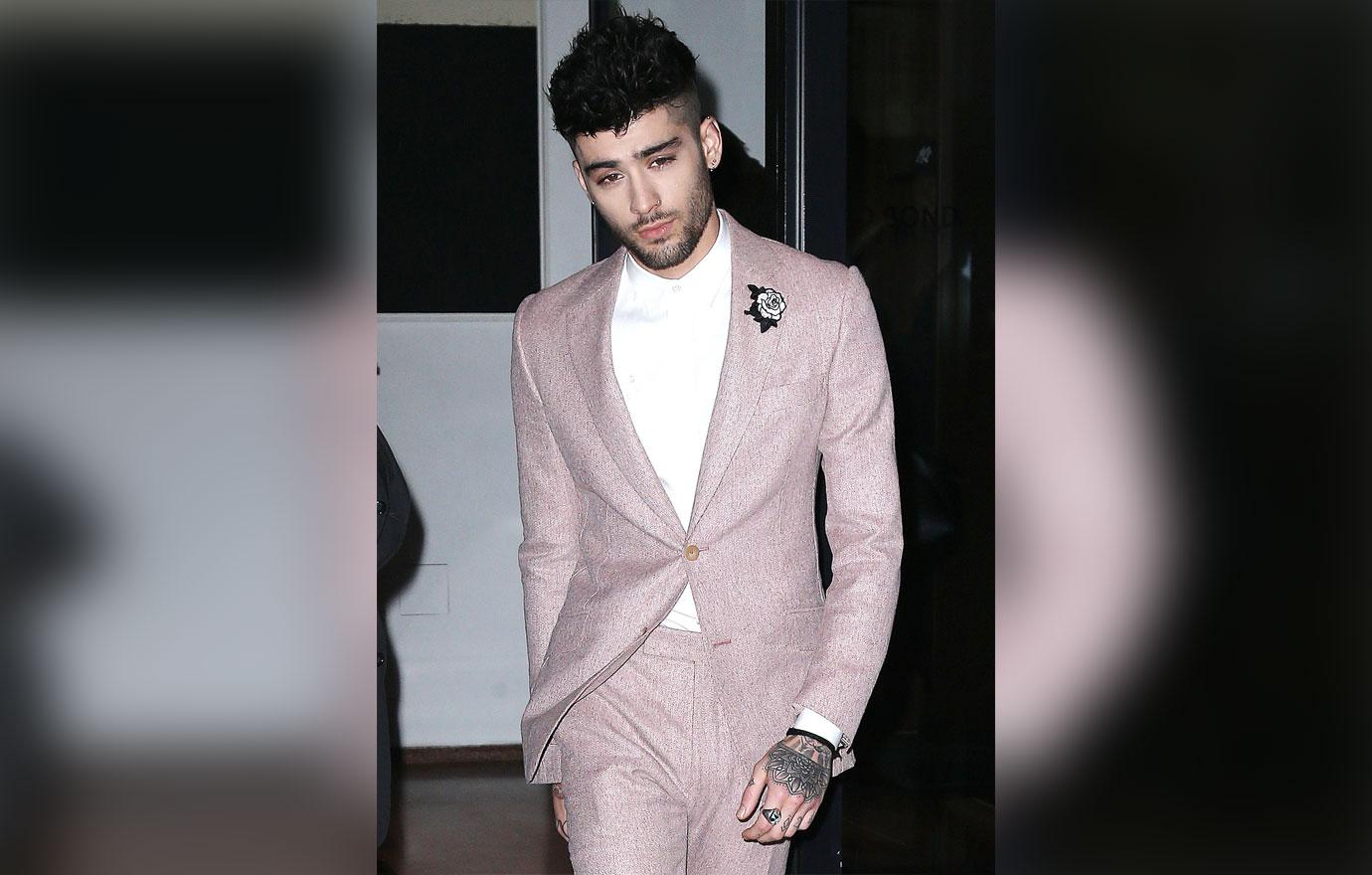 Article continues below advertisement
The shocking charges come shortly after the bombshell reports alleging Zayn physically "struck" Yolanda and that she was strongly considering pressing charges.
The singer addressed the allegations immediately after in a since-deleted statement he posted to Instagram.
"As you all know I am a private person and I very much want to create a safe and private place for my daughter to grow up in," he wrote Thursday. "A place where private family matters aren't thrown on the world stage for all to poke and pick apart. In an effort to protect that space for her, I agreed to not contest claims arising from an argument I had with a family member of my partner's who entered our home while my partner was away several weeks ago."
He continued, "This was and still should be a private matter but it seems for now there is divisiveness and despite my efforts to restore us to a peaceful family environment that will allow for me to co-parent my daughter in a manner in which she deserves, this has been 'leaked' to the press."
"I am hopeful though for healing for all involved with the harsh words shared and more importantly I remain vigilant to protect Khai and give her the privacy she deserves," he concluded.
He told the outlet that broke the news, "I adamantly deny striking Yolanda Hadid."
Article continues below advertisement
While Yolanda has not spoken publicly on the matter, Gigi's rep said the model was "solely focused on the best for Khai. She asks for privacy during this time."
She and her baby daddy have also reportedly broken up.
"They are not together right now," a family friend told PEOPLE, noting, "They are both good parents though. They co-parent. Yolanda is of course very protective of Gigi. She wants the best for her daughter and grandchild."
As for what could have led to the violent outburst, an insider dished to RadarOnline.com that Malik has been battling "personal demons" for quite some time, alluding to anxiety and possible substance abuse.
"When all these are mixed together, it is a recipe for disaster," our source explained. "He is known to have acted out, constantly – and is erratic."