Glum Angelina Jolie Spotted Grocery Shopping In All-Black With Daughter Vivienne After 'Eternals' Bombs At Box Office
Angelina Jolie showed her face in Hollywood hours after finding out her new film Eternals failed to meet box office expectations this weekend.
The 46-year-old actress was spotted shopping for groceries at Gelson's with her daughter Vivienne.
Article continues below advertisement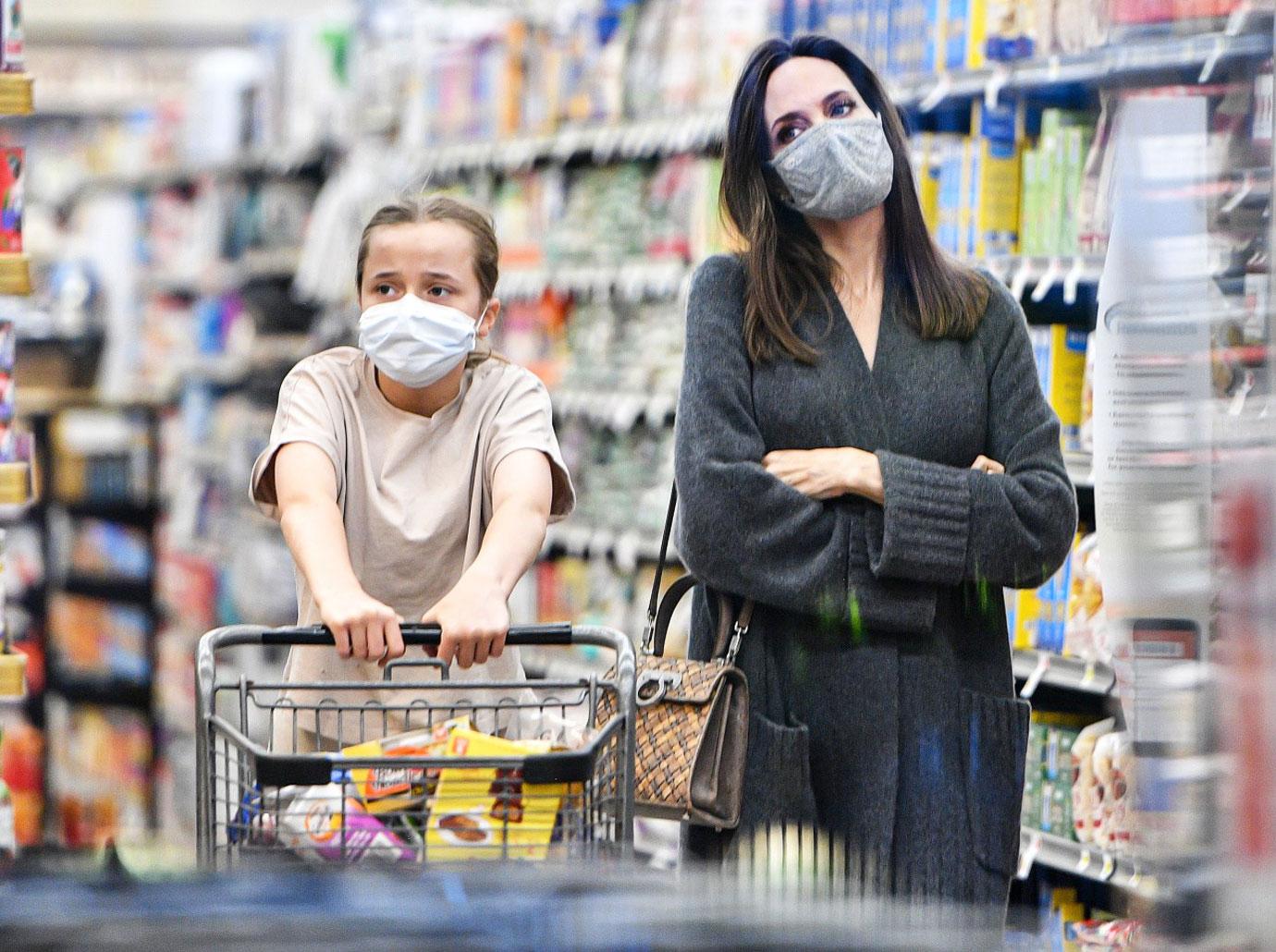 Article continues below advertisement
Angelina looked to be downcast as she strolled the aisles of the supermarket. It was a rough weekend for the superstar as the film that was set to be her big comeback failed to bring out fans.
Article continues below advertisement
Angelina wasn't the only A-lister in the film that also features Salma Hayek, Kumail Najiani, and Brian Tyree Henry.
The film has a 48% critic score on Rotten Tomatoes but does have an 81% from audiences. Regardless, the bad performance appears to have impacted Angelina's mood.
Article continues below advertisement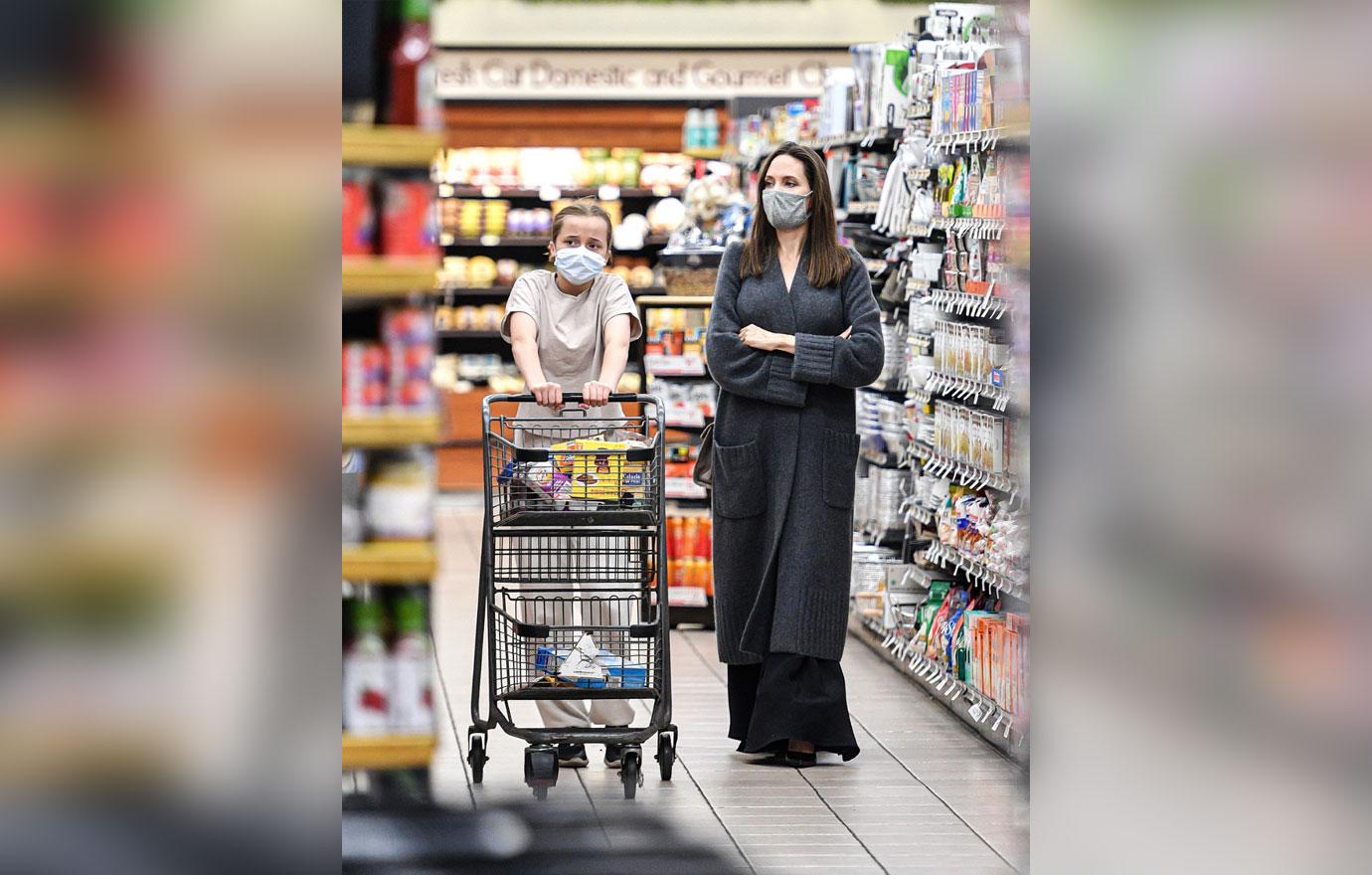 If the movie had met expectations, Angelina would have been having the best month ever in quite some time. Last month, the California Supreme Court denied a petition brought by her ex, Brad Pitt.
Article continues below advertisement
The two are still fighting in court over custody of their kids. As part of the case, Angelina accused the judge presiding over the dispute of failing to disclose his connections to Brad's lawyers. He refused to step down but the actress appealed the decision.
Before the higher court could rule on Angelina's petition, the judge issued a ruling granting Brad joint custody. However, weeks later, the Appellate Court sided with Angelina and disqualified the judge. The decision also threw out the ruling that awarded Brad joint custody.
Article continues below advertisement
Brad then filed his petition with the Supreme Court pleading for them to review the case. He believed the joint custody should not be thrown out even though the judge was disqualified. The petition was denied.
The actor will now go back to the lower court to continue his fight with his ex-wife.