Kathryn Dennis Accused Of Burglary In Shocking Police Report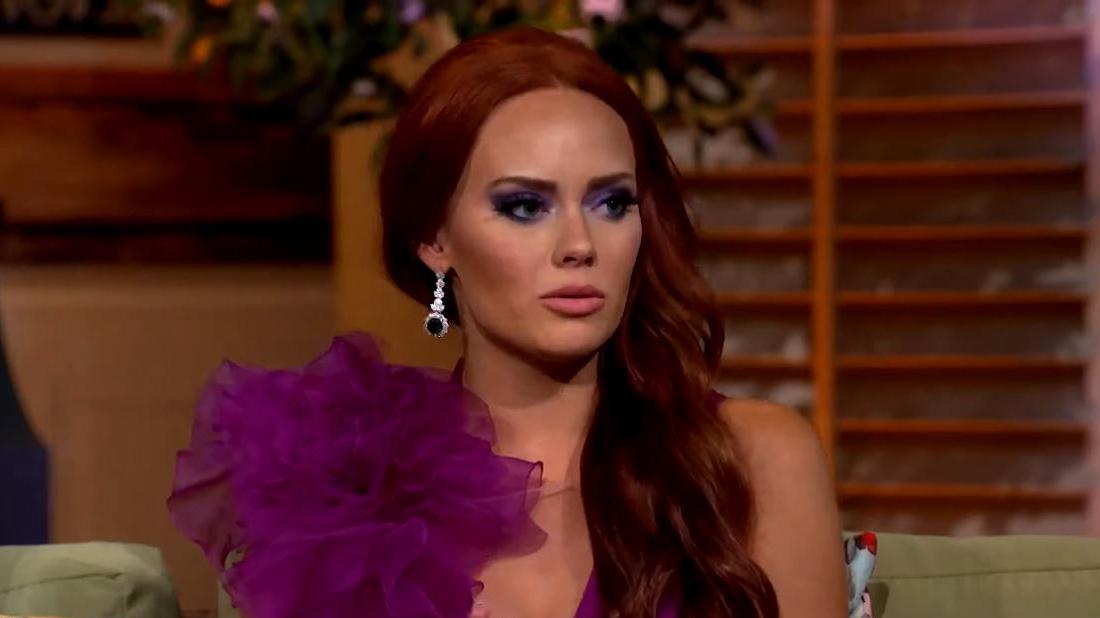 The legal drama continues for Kathryn Dennis. The Southern Charm star has been accused of breaking into her former friend's home. RadarOnline.com can reveal exclusive details on the bizarre incident that led to her ex-friend's arrest for filing a false police report.
In the incident report obtained from Mount Pleasant Police Department, the reporting officer was dispatched to a burglary in progress on September 27, 2019.
Article continues below advertisement
Lara Dawson reported that her former friend Dennis was "forcing entry into her residence as she was on the phone with Dispatch."
"Ms. Dawson was adamant that she was observing this as it occurred, as she was just returning from a Verizon store to her residence," the report read.
She claimed Dennis, 28, was accompanied by a "large black male with a red shirt." She alleged the two were in a black Honda SUV with an unknown Texas tag.
"Ms. Dawson reported that Ms. Dennis tried to force entry to the front door, and then she observed them go to the rear of the residence, then return to the vehicle and place something in the trunk," the report continued.
Dawson claimed there were signs of forced entry at the screen door. But when police cleared the residence and conducted a protective sweep, they "did not locate anyone inside, or observe any signs of forced entry to any windows or the front or rear door to the residence."
Article continues below advertisement
The officers stated that there appeared to be pre-existing damage to the framing on the lower part of the door.
"In conclusion, there did not appear to be any evidence supporting forced entry, or an attempt at forced entry," the incident report read. "Ms. Dawson was absolutely clear in her statement identifying Kathryn Dennis as the person she observed attempt to force entry into her home."
She claimed they had been friends since January or February, up until a few weeks ago.
Another officer made contact with Dennis, 28, who claimed she was at her attorney's office, and had been there since late morning. Her attorney verified her alibi and agreed to provide a written affidavit.
Dawson, 33, was placed under arrest for filing a false police report.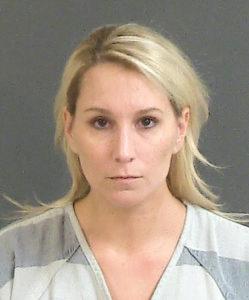 She was held on a $1,500 bond and was released on September 28, 2019.
Tamra Tattles was the first to report on the arrest.
Dawson was roommates with Ashley Jacobs, the ex-girlfriend of Dennis' baby daddy Thomas Ravenel.
According to The Blast, Dawson actually helped Dennis in her nasty custody battle with Ravenel over their children Kensie, 5, and Saint, 3.
In the affidavit, Lawson claimed she lived with Jacobs from September 2018 to January 2019. She would see Ravenel and claimed he had a drinking problem.
She claimed she was told he was "tired of taking care of his children" and often relied on their nanny.
Dennis lost custody of the children in 2016 after failing a drug test. She was awarded joint custody after completing rehab and remaining sober. After a vicious custody battle, a judge awarded them joint custody in August 2019.