'Southern Charm' Star Kathryn Dennis Awarded Joint Custody Of Kids By Ex Thomas Ravenel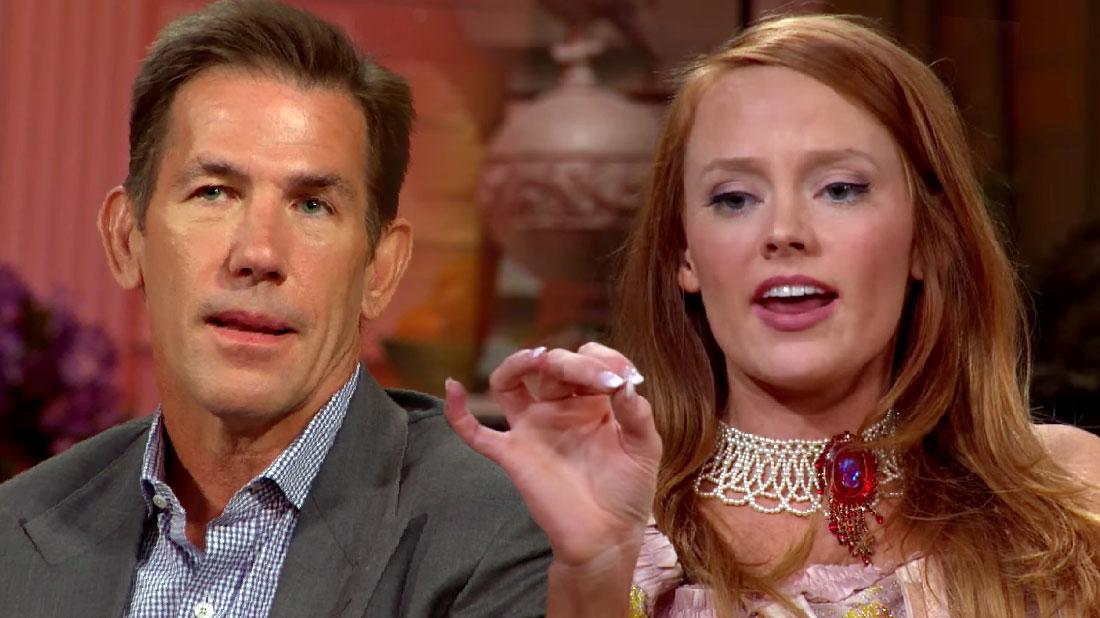 Southern Charm star Kathryn Dennis has reportedly been awarded joint custody of the kids she shares with baby daddy Thomas Ravenel.
As RadarOnline.com readers know, Dennis and Ravenel have been long locked in a vicious custody battle over daughter Kensie, 5, and son Saint, 3, with each demanding to have the children full time. Now, according to The Blast court documents reveal that after a hearing, a South Carolina judge issued a temporary order regarding custody and child support relating to the former couple's children.
Article continues below advertisement
Ravenel had demanded that Dennis be stripped of custody, but the website reported that the judge ruled that the two will share joint custody -- with Ravenel being the primary legal custodian.
Also, the flame-haired beauty, 28, and Ravenel, 57, are expected to work together on their kids' health issues, education and other important decisions. The report notes that Dennis and Ravenel have been ordered to attend a minimum of three co-parenting sessions with a counselor. Dennis also agreed to cognitive behavior therapy, but she doesn't have to have supervised visitation with her kids.
Dennis lost custody of the children in 2016 but recently regained parental rights following her stint in rehab. Just days ago, RadarOnline.com reported that Dennis revealed her heartbreak in Instagram videos after her mom Allison tragically passed away from cancer.
She also shared with fans in a clip how little Kensie was going to kindergarten for the first time. Former politician Ravenel has had his own issues, as last year, two different women accused him of sexual assault, which he denied. In one explosive case, he's being sued by former nanny Dawn Ledwell.
Dennis has pointed out in legal papers that Ledwell has accused Ravenel of sexual assault. In court docs, Ledwell claimed Ravenel treated Dennis horribly during their relationship that commenced when she was just 21 and he was 52.
Ravenel was fired from Southern Charm after Ledwell accused him of the alleged sexual assault.
However, in court papers, Ravenel denied "any and all allegations of sexual assault." Dennis has moved on romantically and is now dating country music singer Hunter Price. He wrote her a loving social media messageafter her mother's death.