Bromance Over! Angelina Jolie Demands Brad Pitt Stay Away From Kanye West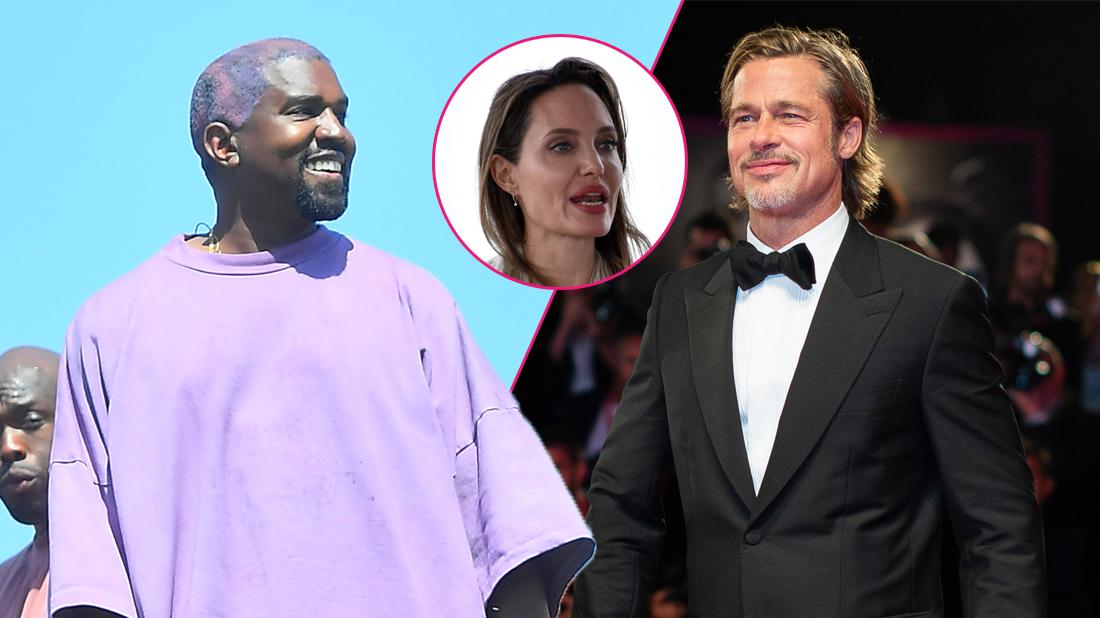 Angelina Jolie does not approve of Brad Pitt's budding friendship with Kanye West — and she's attempting to put an end to it, RadarOnline.com has exclusively learned.
The actress, 44, made her thoughts crystal clear by telling her ex-husband to stay away from the rapper, or risk his relationship with his kids.
 "Angelina can't stand the Kardashian clan and wants her children nowhere near them, and she's told Brad as much," a source told Radar. "She's pretty much issued him an ultimatum: It's Kanye or the kids."
Article continues below advertisement
Pitt, 55, has attended West's Sunday Services multiple times in recent weeks.
The actor has enjoyed the services and has even spoken out about the sermons.
"It's a pure celebration of life and people," Pitt has told ET. "It's really delightful. It really is."
He continued, "I think Kanye was doing something really special there."
Pitt's public support of his new pal, however, may be over if Jolie gets her way.
"She can't bear their views, politically and otherwise," a source exclusively told Radar.
As Radar previously reported, following Pitt's altercation with Maddox, his marriage with Jolie came to a sudden end.
Amid their divorce and custody battle, he went long periods of time without seeing his other kids.
Since then, the star has gone out of his way to make up for lost time, taking time off work and spoiling his children with lavish gifts.
"Brad can obviously be friends with whoever he wants," the source said, "but he knows Angie has the power to really mess with him if he continues to see Kanye."