Kate Gosselin's Estranged Son Collin Looks Happy & Healthy In New Photo With Dad Jon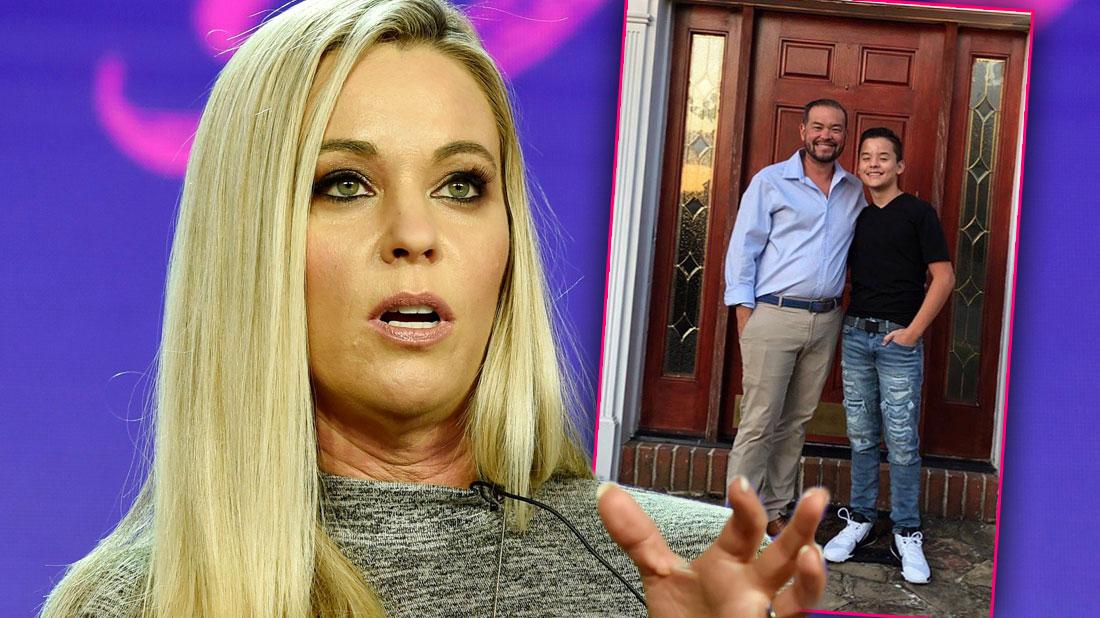 Collin Gosselin is all grown up and looking healthier and happier than ever!
This Sunday, August 25, Jon Gosselin posted three sweet photos, one of him with his troubled son, one with daughter Hannah Gosselin, and one with Collin, 15, and Hannah, 15, together.
"FRESHMAN!!! 9th Grade Wow!!! I can't believe it!!! Good luck to Hannah and Collin this year!!! Today is their first day of high school!!!! I hope all my kids have a wonderful year in high school this year and have great experiences!!! Love all of you!!!" Jon, 42, wrote in the caption.
Article continues below advertisement
RadarOnline.com readers know Collin and Hannah live permanently with dad Jon, while their other six siblings live with mom Kate Gosselin.
Collin spent two years in a treatment facility due to alleged behavioral issues but was released late last year. A source close to the family told RadarOnline.com that Kate — who didn't agree with her son's release — hasn't visited or tried to reach out to him since. Likewise, Collin "doesn't want to see her."
Jon has previously opened up about his relationship with his other six kids, most of whom cut off communication with him after he split from Kate, 44, in 2009.
"If they don't want to talk to me, that's fine, as long as they keep up with their sibling connections," Jon told Us Weekly in 2018. "Eventually, if they come around and they want to talk to me, that's cool."
Still, he tries his best to show appreciation for them from afar.
Article continues below advertisement
"Happy 15th Birthday Hannah, Collin, Alexis, Aaden, Joel and Leah!!!!" He captioned a post of him with Hannah and Collin on their birthday this year. "Wow I can't believe you are 15!!! Time is flying by!!! I love you all very much. I wish you the best day ever and I hope you enjoy your birthday celebrations today and this weekend!!! Love always, Dad."
Meanwhile, he continues to keep his distance form his children's mother, whom is now the star of her new show, Kate Plus Date.
"Whatever keeps the lights on," Jon said about his ex's dating show during an interview with HLN TV this year.