'Jersey Shore' Star Ronnie's Dad Accused Of Explosive Homophobic Slurs & Harassment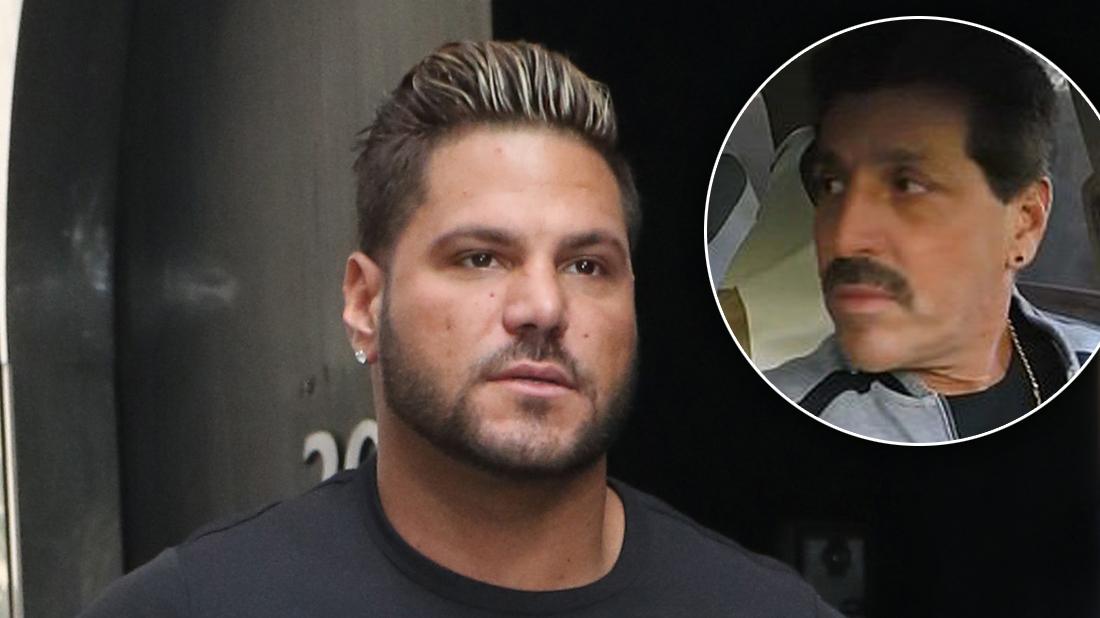 Jersey Shore's Ronnie-Ortiz Magro has endured multiple scandals in the past year involving substance abuse and violent disputes with his baby mama – and now RadarOnline.com has learned that the MTV star's father was once accused of unleashing an explosive homophobic rant against one of his real estate clients.
RadarOnline.com obtained shocking court papers filed in New York's Bronx Supreme Court detailing an alleged heated argument between the reality star's father, named Ronald Magro, and one of his New York City tenants in 2013.
Article continues below advertisement
As RadarOnline.com readers know, Ronnie previously worked for his father, who works as a landlord in New York, before he was cast on the MTV show.
In the documents, a Bronx man who was living in one of Ronald Magro's apartment complexes in the Bronx, requested a temporary restraining order against him in July 2013 after an alleged homophobic outburst occurred in his apartment.
The horrific incident was a result of Ronnie's father allegedly turning off the "heat, gas and hot water" in the Bronx tenant's apartment in March 2013. This resulted in the tenant signing a new lease at another building located in the Bronx also owned by Ronald Magro.
However, months later, the angry tenant claimed that Ronald Magro burst into his apartment out of the blue on June 21, 2013 and refused to hand over his new keys. The tenant alleged in the complaint that he has AIDS and the apartment building's conditions "compromised" his immune system.
The tenant claimed in court papers that Ronald Magro pushed through his door "with such force that one of my friends was almost knocked to the ground."
Article continues below advertisement
Ronnie's father then "started violently screaming hateful and discriminatory comments at me," the tenant alleged.
"Specifically, he yelled, 'F**k you, you homo AIDS f****t!!!" the resident claimed.
Ronald Magro's tenant also alleged his behavior was so "aggressive, homophobic and AIDS-phobic that I was afraid he was going to come back and attack me."
Court documents showed that the tenant filed a police report against Ronnie's father for harassment. Police did not act on the allegations because Ronald Magro had not physically assaulted the tenant, the court documents stated.
MORE ON:
Ronnie Ortiz-Magro
The tenant claimed in legal records that Ronnie's father "doesn't want gay people living with AIDS in the building he owns."
Court papers showed that the tenant accused Ronnie's father of breach of contract, disability discrimination and sexual orientation discrimination.
However, Ronald Magro fired back with his own harassment claims against the tenant. Court records showed that other tenants in the building petitioned for the resident to get kicked out because of his past history of drug and alcohol abuse. Nearby residents also claimed the frustrated tenant allowed non-residents to sleep in the hallways.
Article continues below advertisement
A judge ultimately denied the tenant's request for a restraining order. Ronnie's father was not found at fault because the angry resident "failed to establish irreparable injury."
As RadarOnline.com readers know, the MTV star has had his own public outbursts. On the current season of Jersey Shore Family Vacation, Jen Harley's baby daddy slammed co-star JWoww for being "f**king fake" for failing to discuss her divorce drama with him.
In February, the vocal reality star admitted that he completed a stint in rehab for alcohol abuse and depression.
He and Jen have also gotten into multiple arguments resulting in arrest. At the start of 2019, the couple split after Ronnie alleged he had a bloody face after Jen threw an ashtray at him.
And most recently, Ronnie was caught boozing at the MTV VMAs after a recent Jersey Shore episode showed him checking into rehab.