Breakups, Arrests & Rehab! Inside Jersey Shore's Ronnie & Jen's Volatile Relationship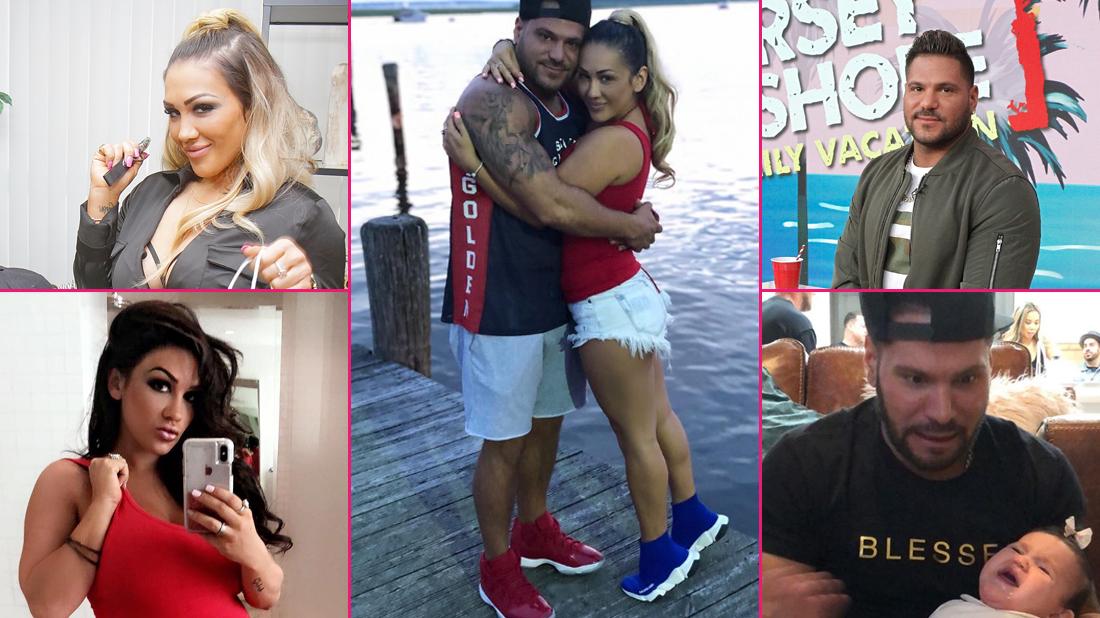 Jersey Shore stars Ronnie Ortiz-Magro and his baby mama Jen Harley have gone through a shocking amount of turmoil in just two years!
As a source told Us Weekly, "They fight — a lot. They have a very volatile relationship. It's either great or the total opposite."
The explosive couple first hooked up in May 2017 and by that December, they announced Jen was pregnant.
Cheating rumors swirled around Ronnie, 33, while she was expecting, but they patched things up and Jen, 31, gave birth to their daughter Ariana on April 3, 2018.
Article continues below advertisement
But by the next month, they had split up and hurled nasty accusations at each other.
In June 2018, cops were called to a Las Vegas hotel when Ronnie and party girl Jen got into an altercation.
Later that month, Jen was arrested for domestic battery but the two again reconciled.
In fall 2018, Ronnie stunned fans by implying Jen had given him a black eye!
The on-again, off-again pair got back together briefly before an alleged New Year's Eve altercation that caused Ronnie to file a police report against his beloved.
After that scandal, Ronnie announced in Feb. 2019 that he'd gone into rehab for alcohol and depression.
He and Jen seemed to be happy together this April, but their relationship blew up again in May after Jen was arrested for domestic violence.
However, by June, they were cuddling on the beach together, as Us Weekly reported.
The Jersey Shore Family Vacation galpal wrote, "Love u @realronniemagro" with an Instagram Story photo on June 29.
Scroll through RadarOnline.com's gallery for more on the co-stars' tumultuous love affair!
Shore Sweethearts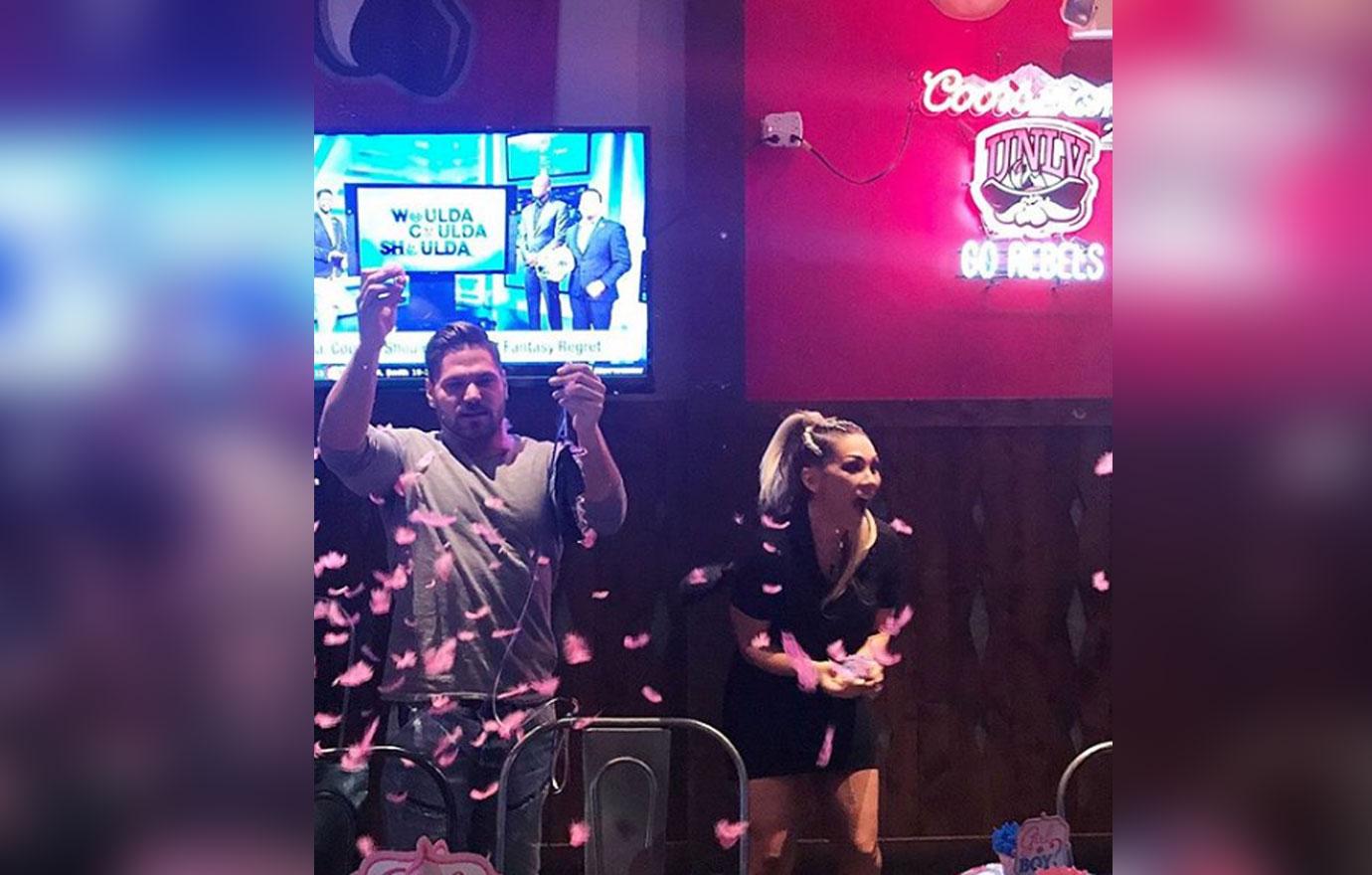 Ronnie and Jen got together in May 2017 and took a secret vacation. The brunette beauty confirmed their romance by posting a social media photo with him in July 2017.
Knocked Up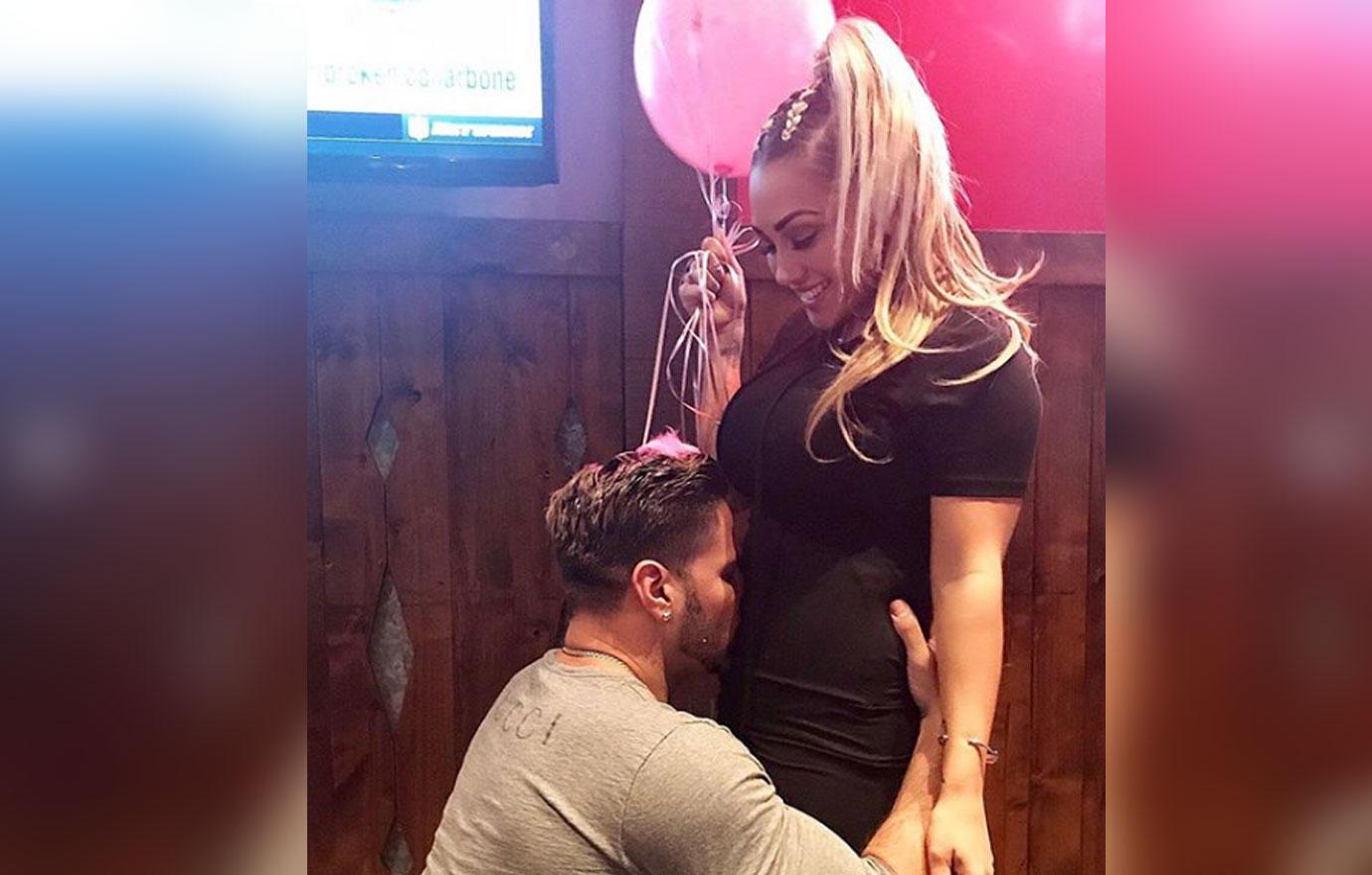 The couple had a whirlwind affair and announced in December 2017 that Jen was expecting their first child. Jen, already mom to son Mason, 12, was six months along in her pregnancy when fans finally heard the news.
Article continues below advertisement
Hard Times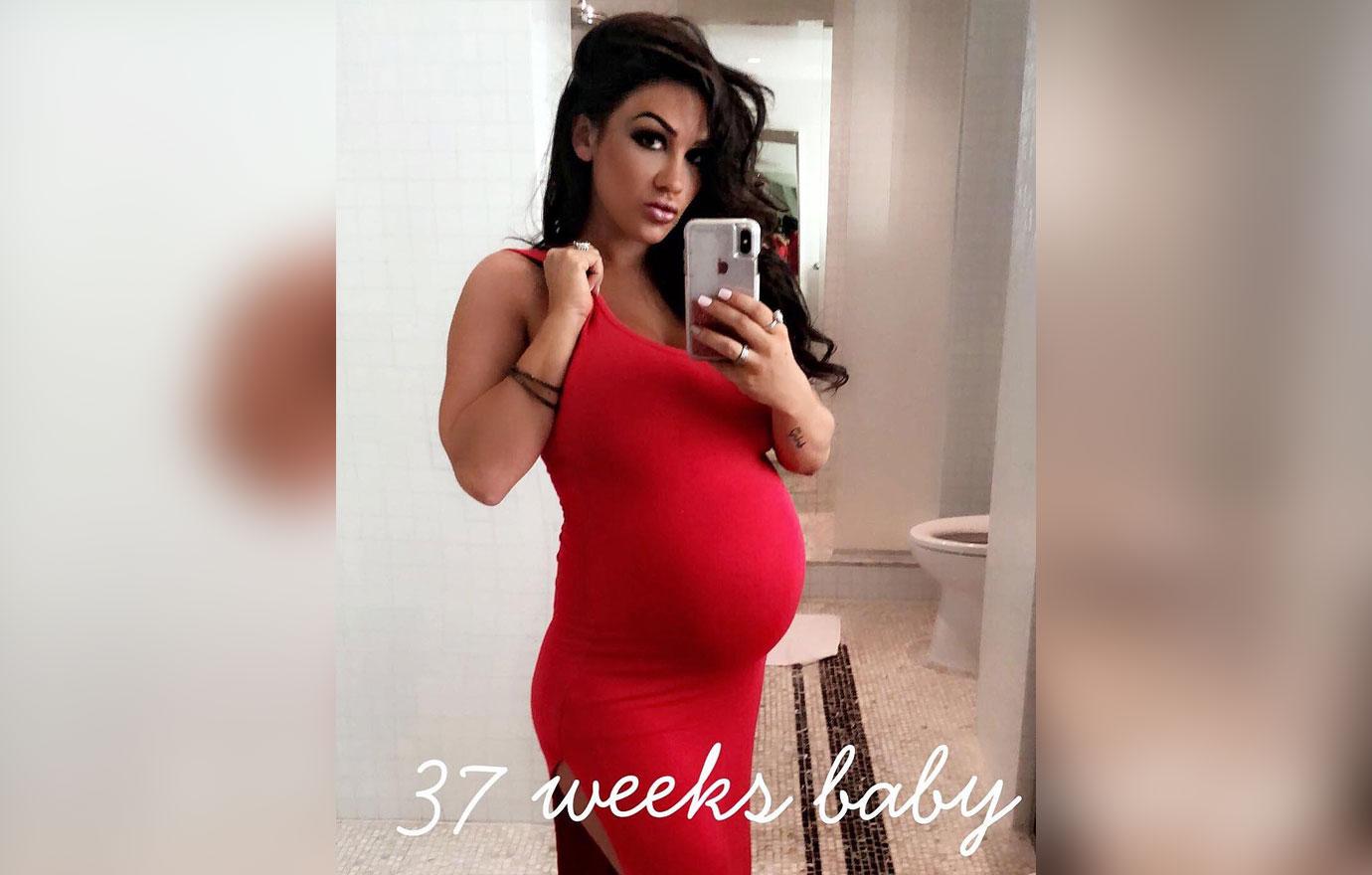 When Jen was seven months pregnant, as Jersey Shore Family Vacation viewers later saw, Ronnie got flirty with another woman he brought home from a club in Miami. Pauly D interrupted them and later, even though Ronnie claimed had just been "talking" to the young lovely, he cried the next day, "I f***ed up, and it's something I need to tell Jen." They apparently got past the incident.
Article continues below advertisement
Feuding Parents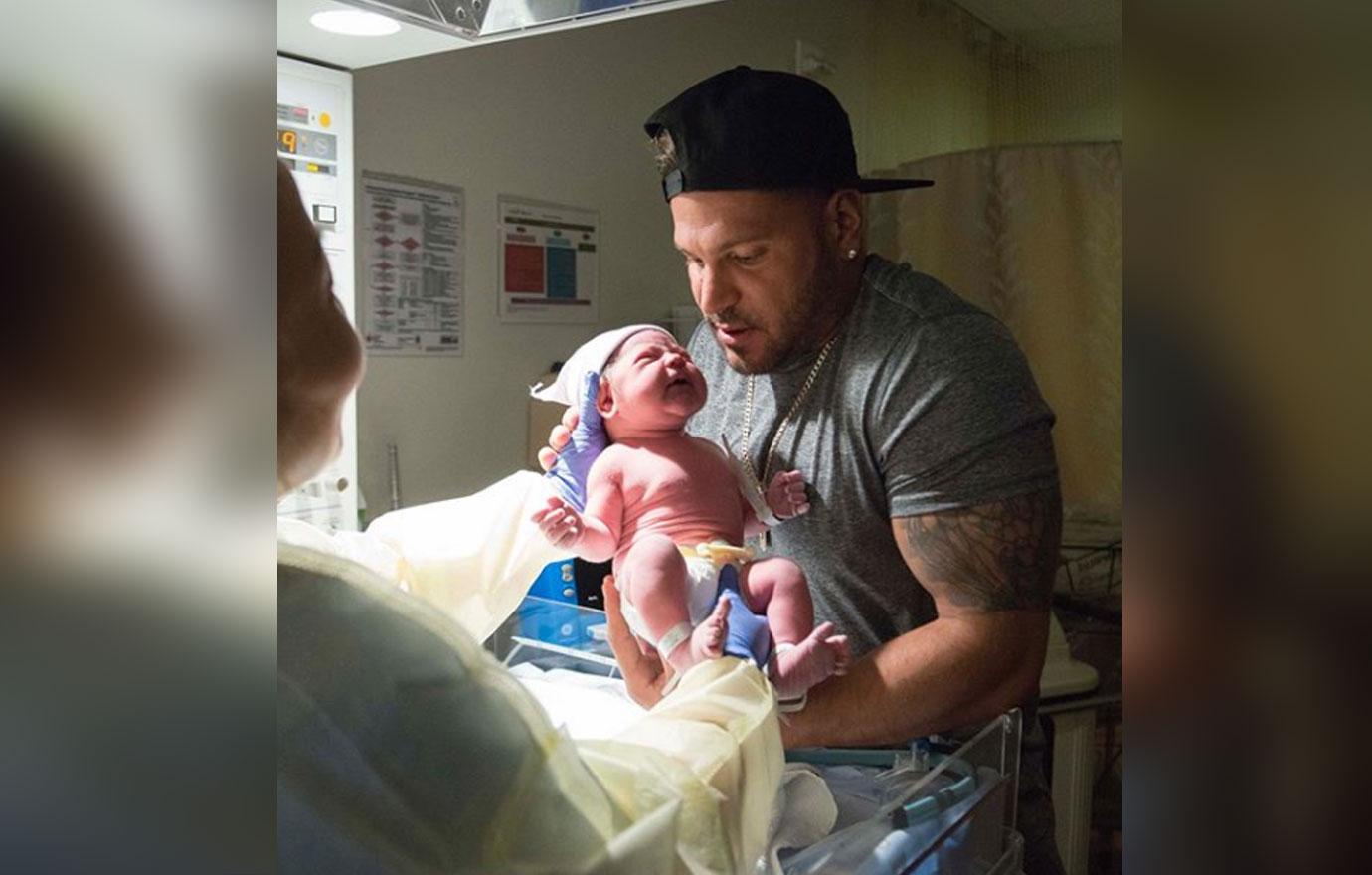 Just weeks after their daughter Ariana was born in April 2018, however, Ronnie and Jen's relationship got vicious again. She accused him of cheating on her with another woman while he alleged Jen was keeping sex videos of an ex-boyfriend. "Note to self, can't turn a natural born HOE, into a HOUSEWIFE," Ronnie shared on social media. Jen countered in her own Instagram story, 'Can't turn a coke head into a father!" Ronnie apologized to Jen hours later.
Article continues below advertisement
Social Media Mayhem!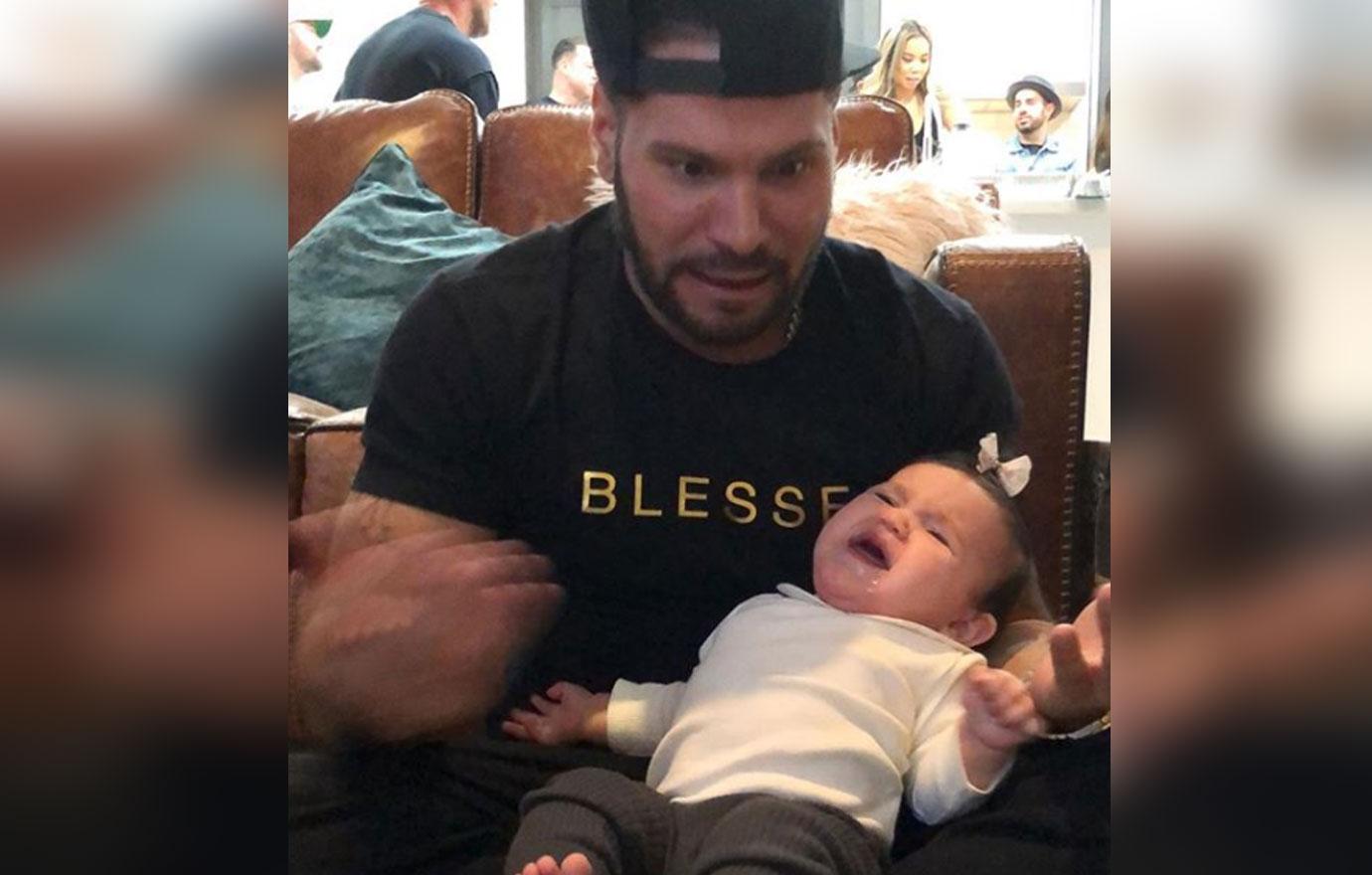 A few days after their first social media battle, Ronnie and Jen had an Instagram Live argument that got physical in April 2018. In the clip, the two were seen arguing over a cell phone. Ronnie apparently tried to wrestle the phone out of Jen's hands and raged to her, "Put your hands on me again! Put your f***ing hands on me again, I dare you!" Someone begged him to stop before the video ended. He apologized but they split up after the shocking incident.
Article continues below advertisement
Aftermath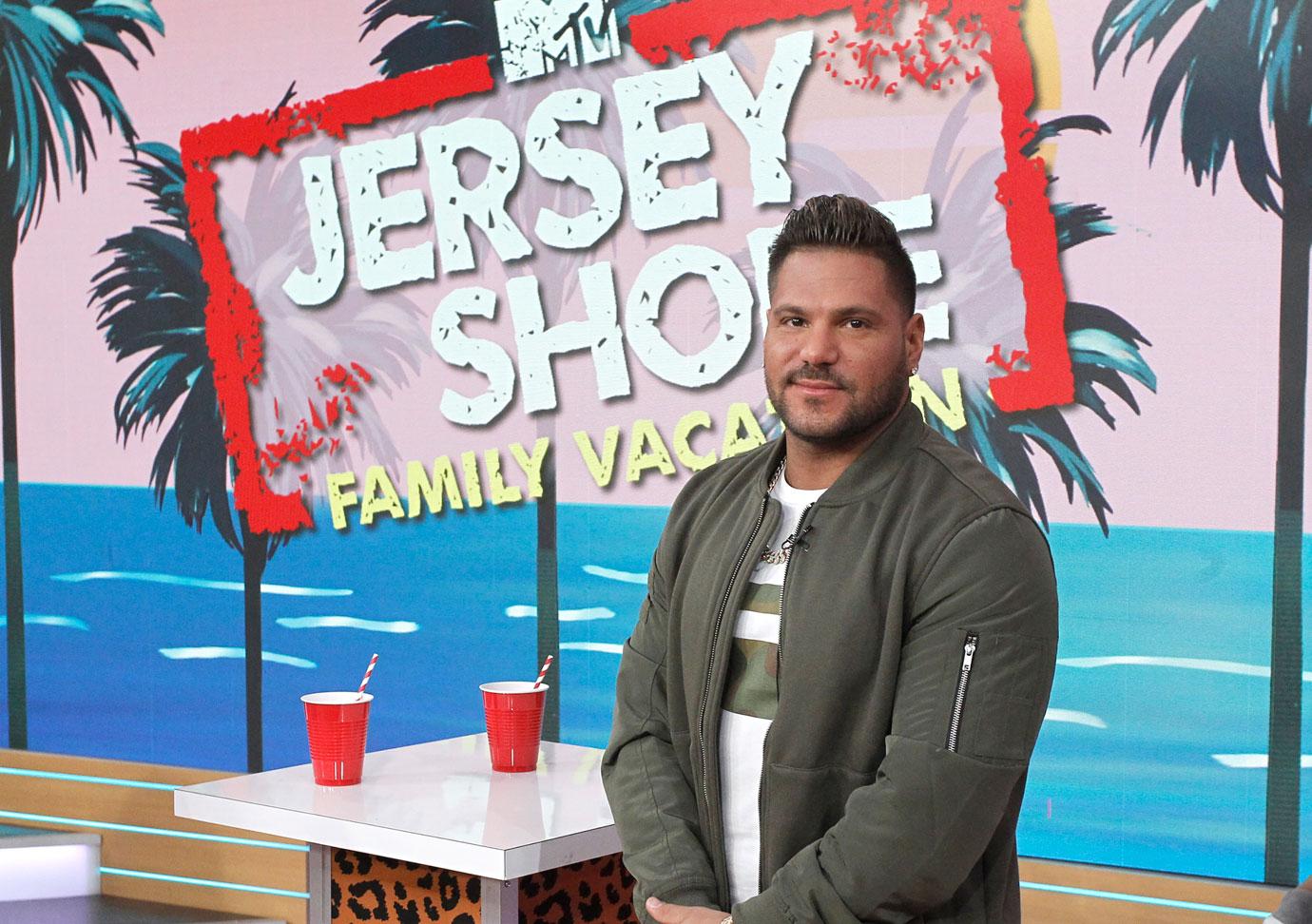 Following their nasty public fight, Ronnie and Jen were kaput but reportedly trying to amicably co-parent their baby Ariana. They spent Mother's Day together in May 2018 but the reconciliation was brief.
Article continues below advertisement
Not Again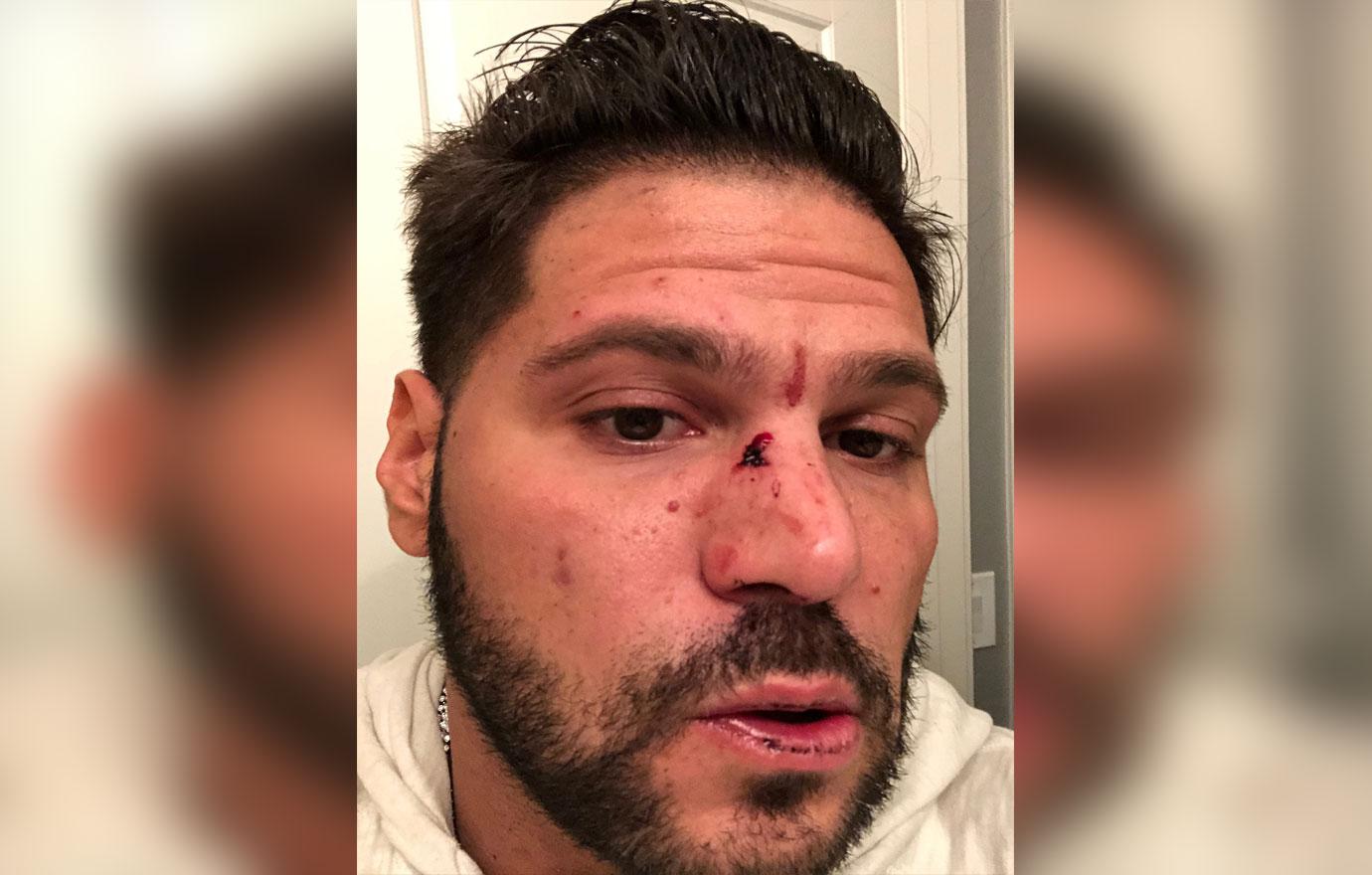 In early June 2018, cops were summoned when Ronnie and Jen got into a bitter brawl at Planet Hollywood in Las Vegas while he was shooting season two of Jersey Shore Family Vacation and she "fled the scene," a police department rep told RadarOnline.com at the time. Jen later told PEOPLE that the argument was over the loss of her dog.
Article continues below advertisement
Hotel From Hell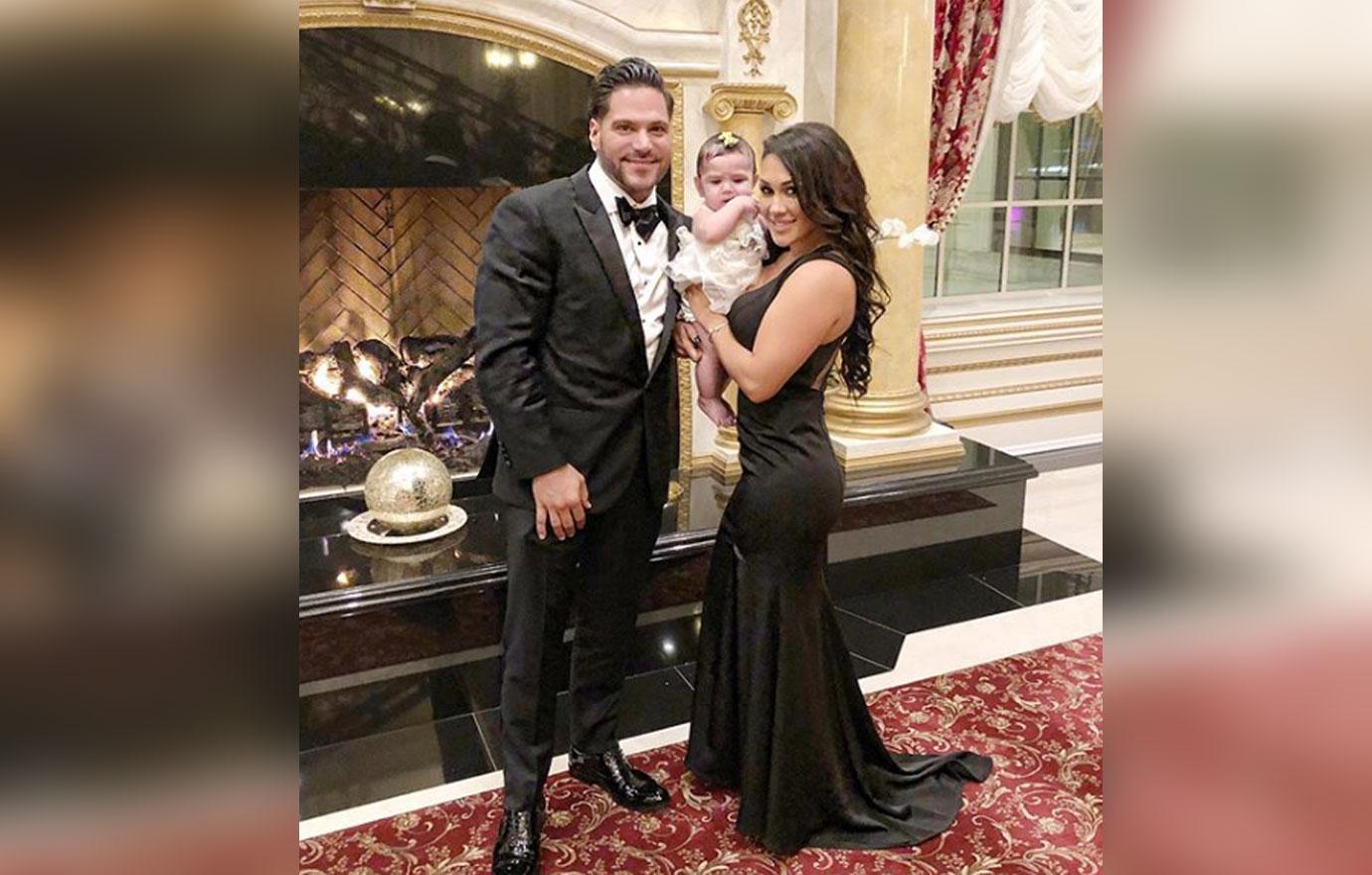 But according to an Us Weekly source, during the Vegas fracas, Ronnie and Jen were "fighting over their daughter…Jen wouldn't tell him where their daughter (was during filming)." After showing up at Ronnie's hotel, "Jen lunged, spit and shoved Ronnie. Hotel security got involved, who then called the Las Vegas police department."
Article continues below advertisement
Battling On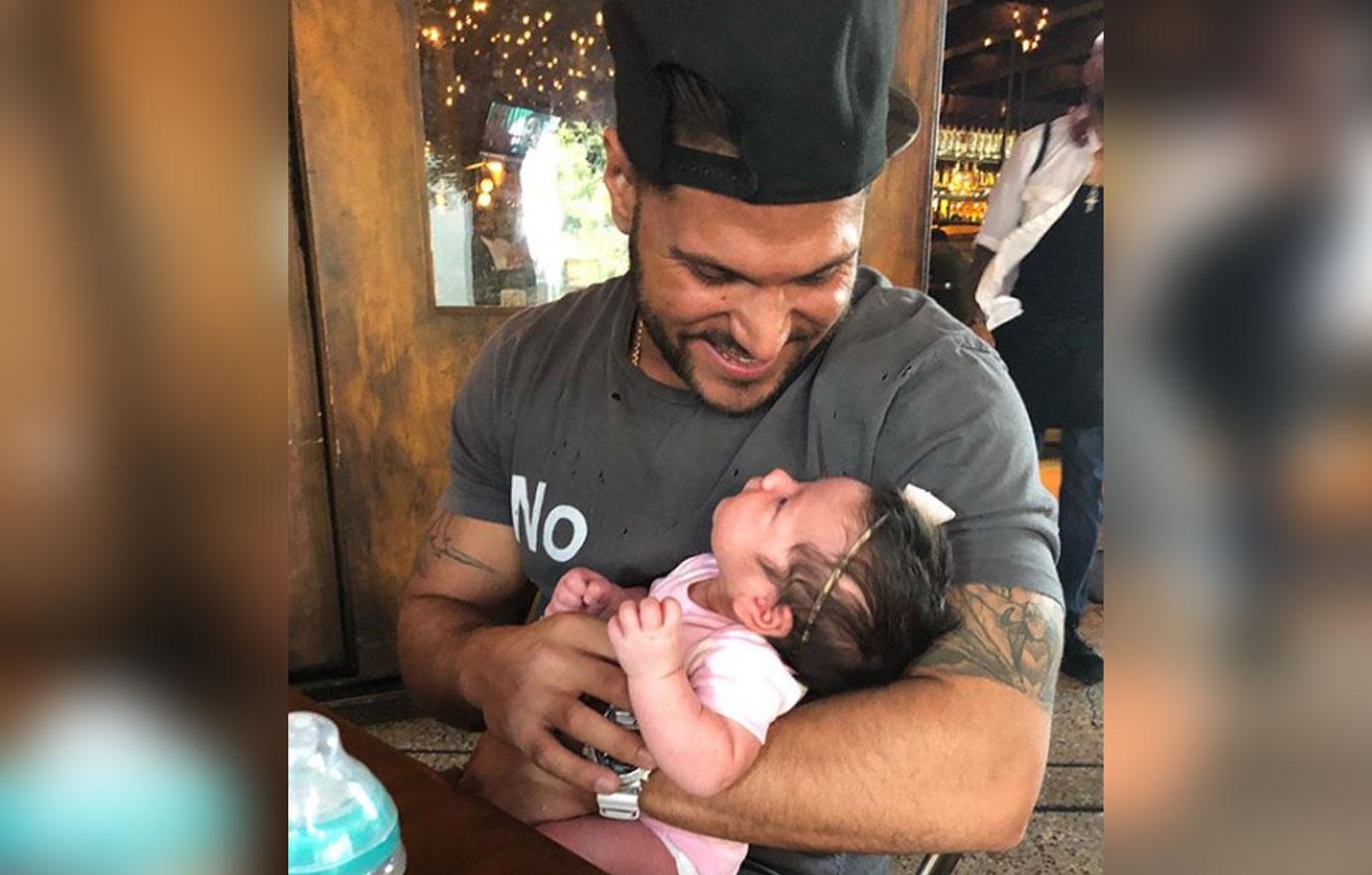 On June 24, 2018, Jen was arrested for domestic battery after an incident in which she allegedly briefly dragged Ronnie with her car while their daughter was in the backseat. A police report obtained by RadarOnline.com showed that Ronnie was punched in the face multiple times the night of Jen's arrest. He exhibited "erratic speech, crying, hysterical," with "irregular breathing." But the Clark County District Attorney's Office said there was insufficient evidence to prosecute Jen.
Article continues below advertisement
Can't Quit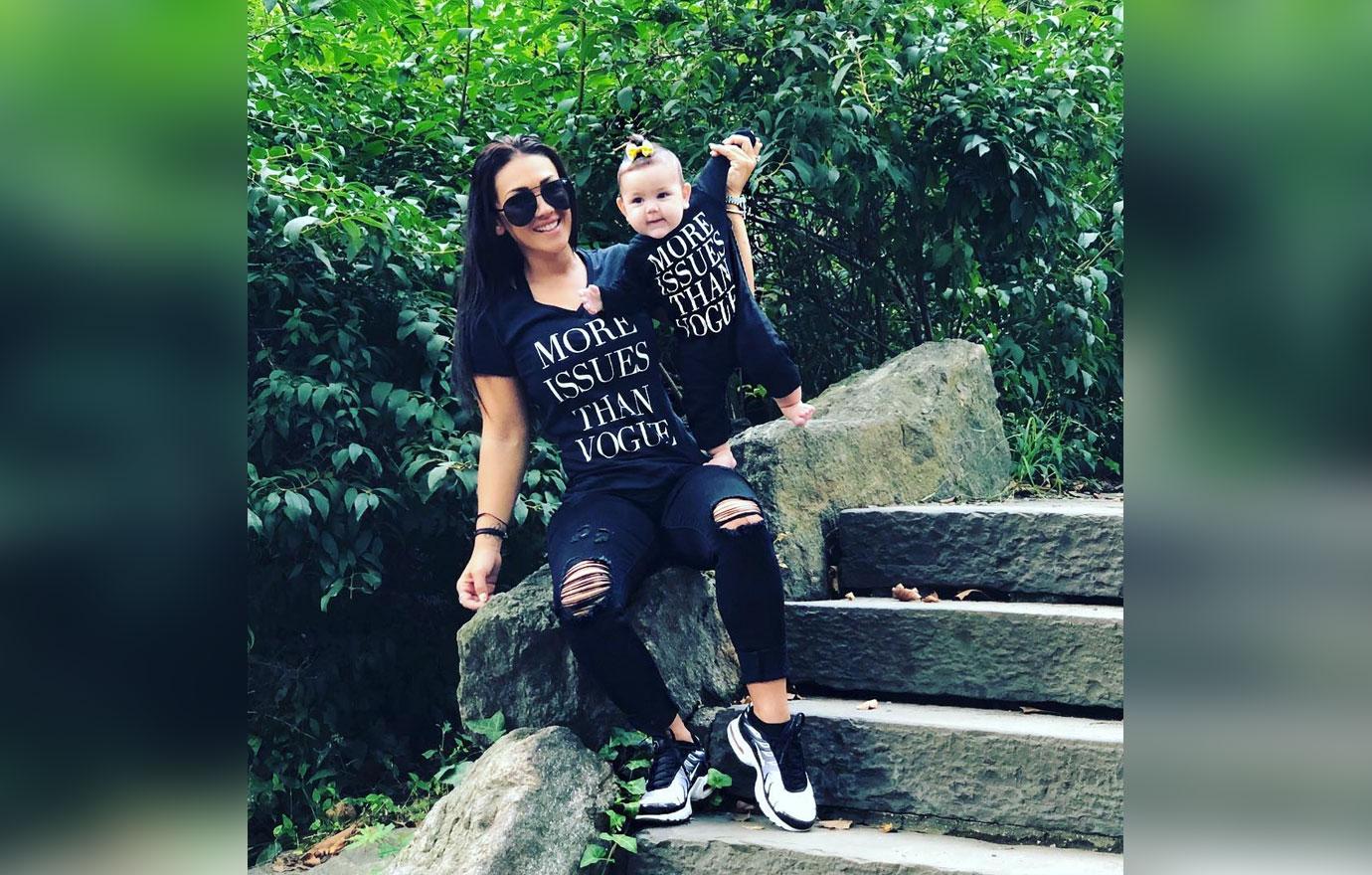 Back together! Weeks after Jen's arrest, she celebrated the 4th of July 2018 with Ronnie and their baby.
Article continues below advertisement
Rare Peace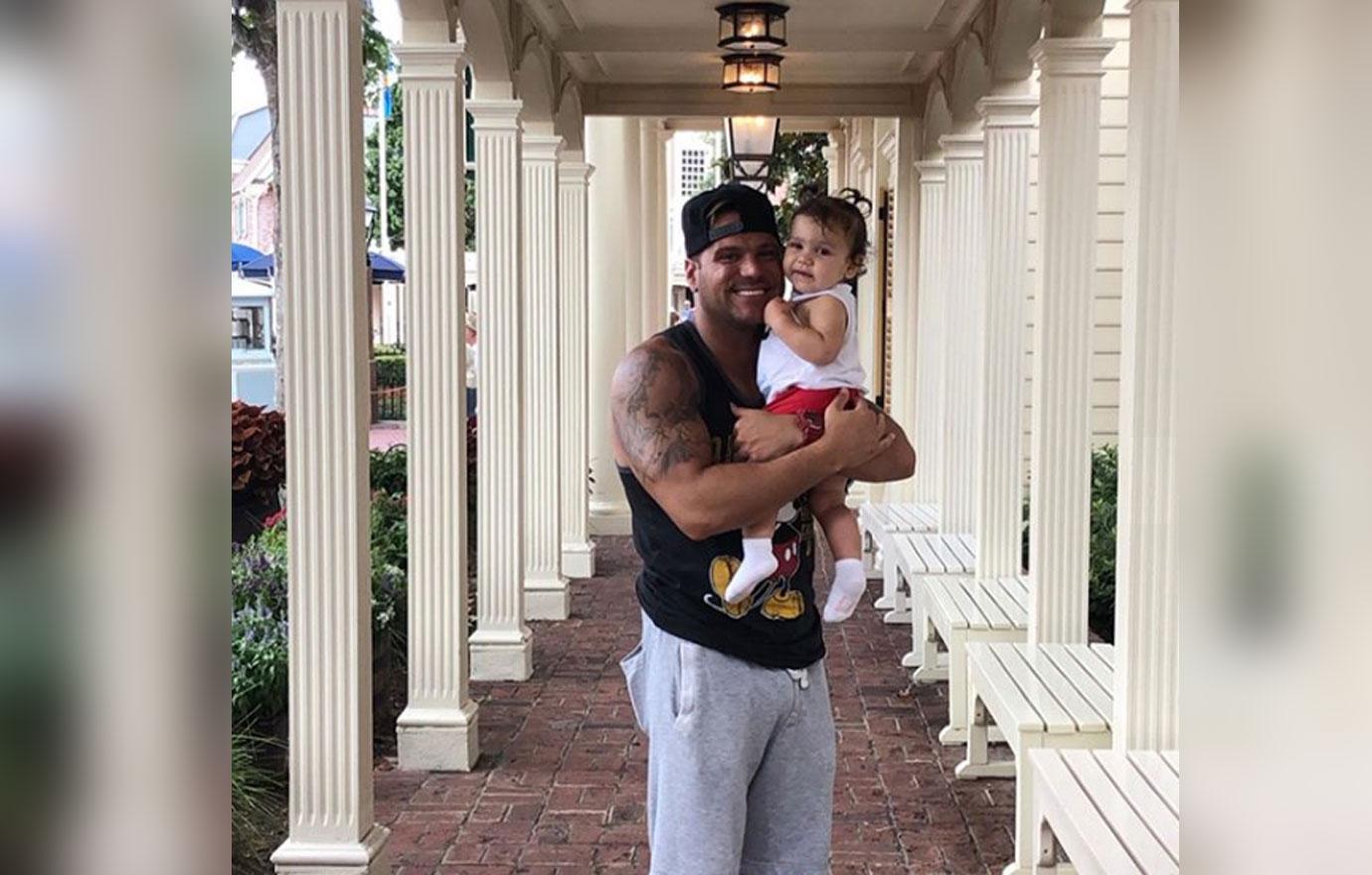 In October 2018, Jen posted an Instagram photo of herself kissing Ronnie in a sign they were still together. She let fans know, "We went through a rough time but we are strong and the best we've ever been."
Article continues below advertisement
Back To Black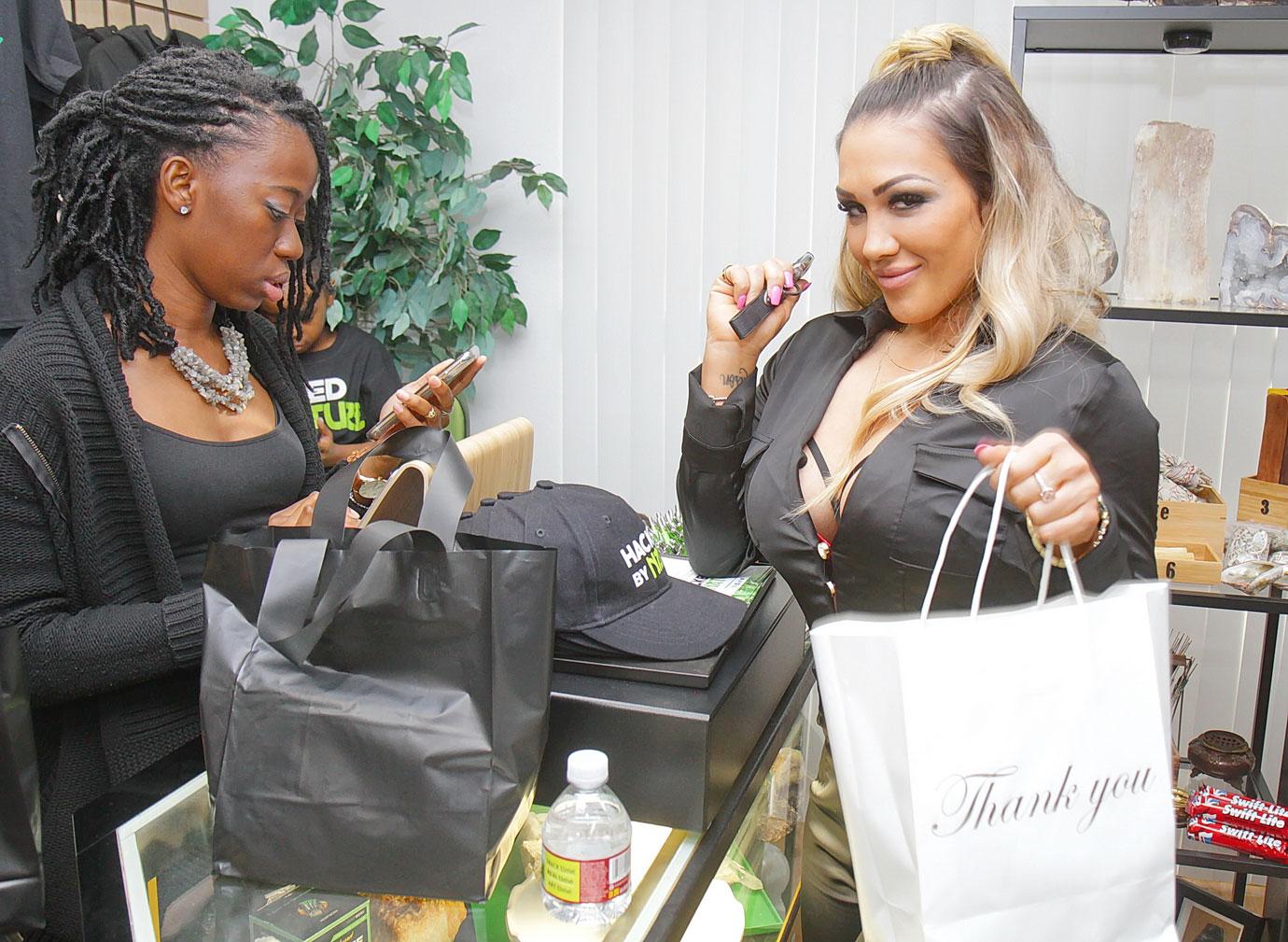 The truce wasn't to last. That same month, Ronnie implied via Instagram that Jen had given him a bruised face and a black eye! Jen told her followers "I will never speak to him again."
Article continues below advertisement
Ringing In Trouble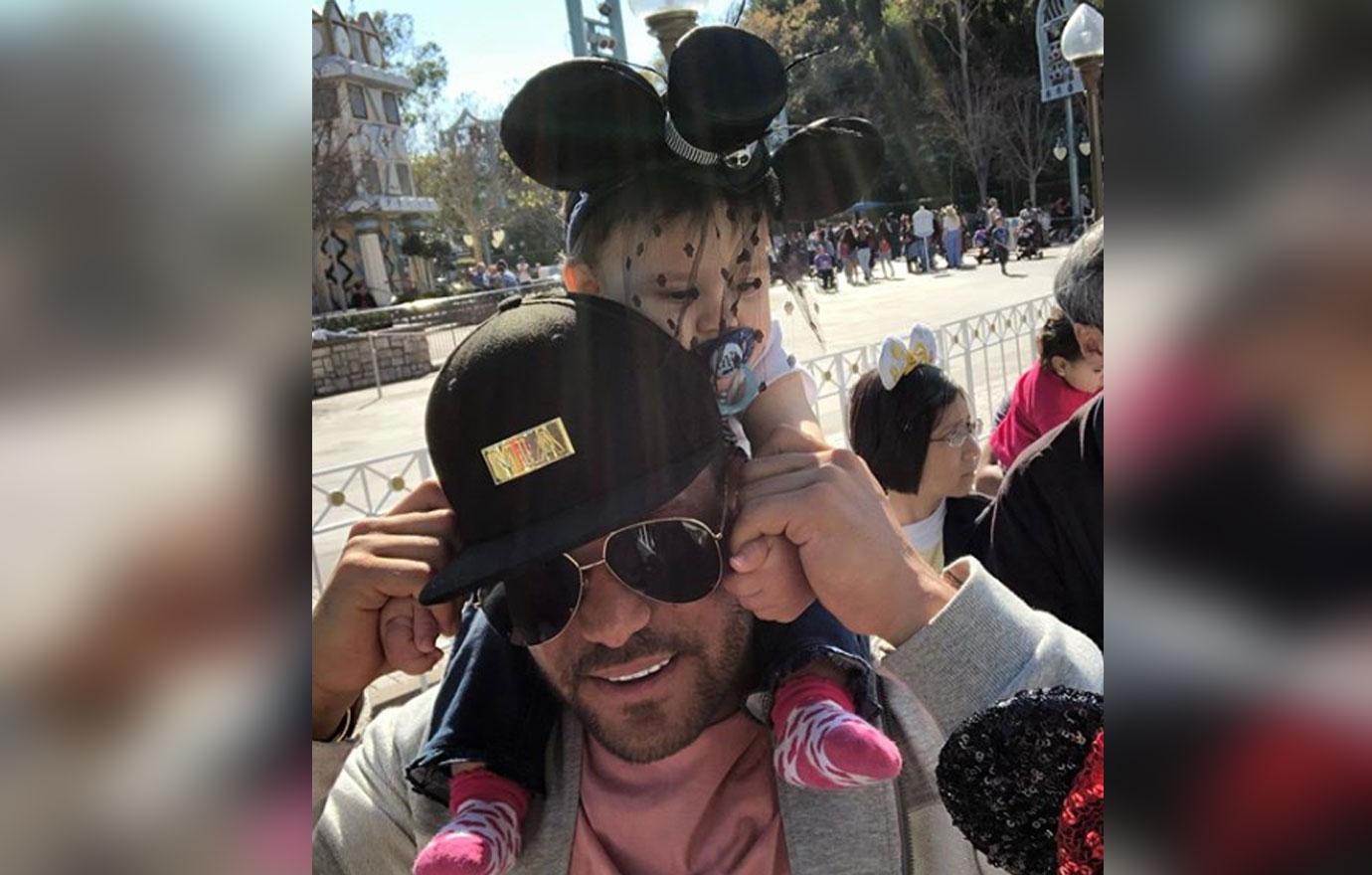 After their black eye feud, the Jersey Shore lovers patched things up for a little while, until an alleged violent altercation during a New Year's Eve party leading into 2019. Ronnie sported a split lip and gashes on his nose and forehead after the alleged incident, and claimed Jen had thrown an ashtray at him. Ronnie filed a domestic battery report against her.
Article continues below advertisement
Getting Help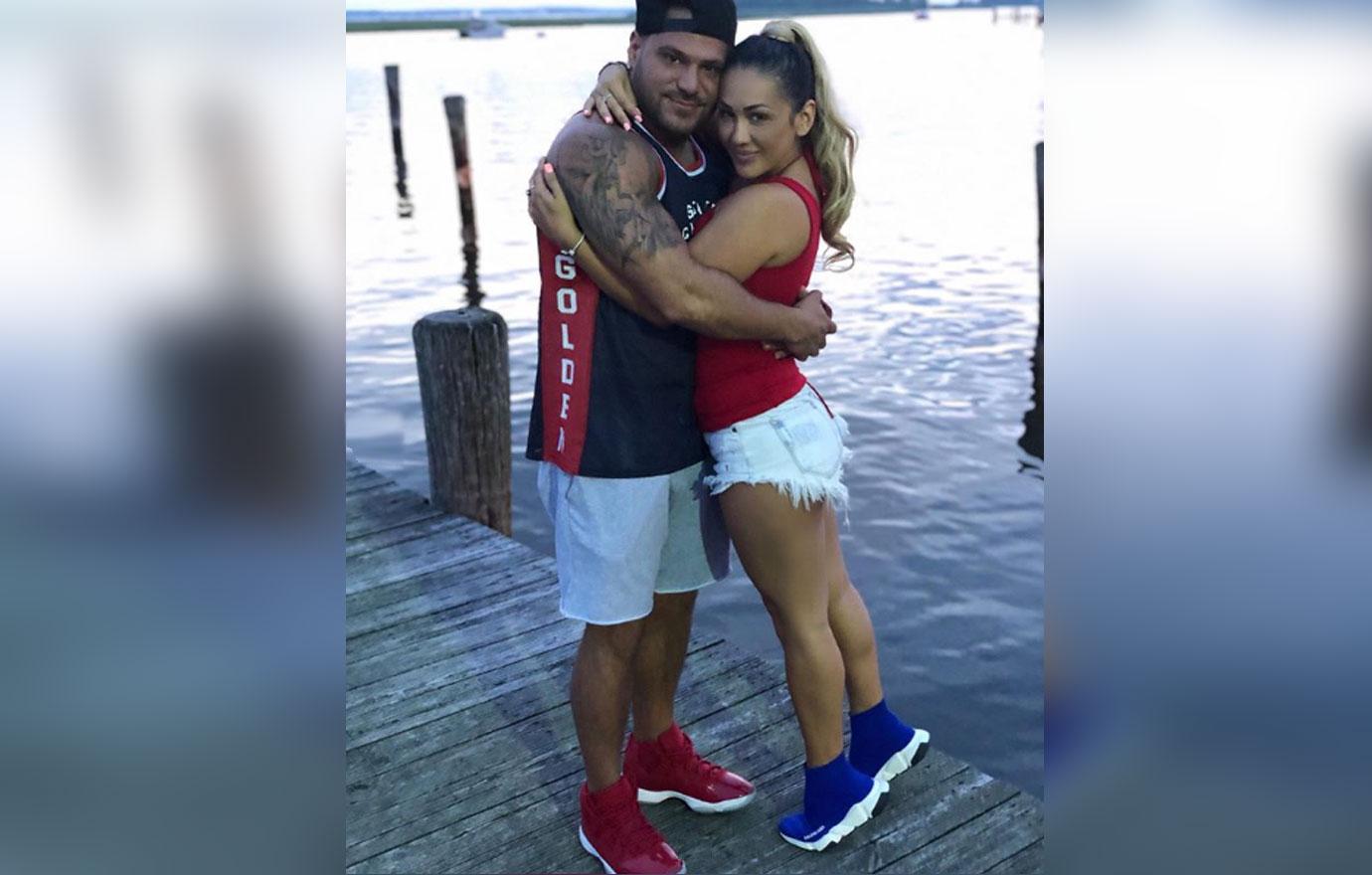 Hot on the heels of his New Year's Eve horror with Jen, Ronnie revealed this February that he'd completed a month-long rehab program for depression and alcohol abuse. "My state of mind when I went in I was very depressed, very angry, resentful to myself about a lot of things I have done over the last year, or even years. I'm not really proud of a lot of stuff," the reality TV hunk said.
Article continues below advertisement
Gym, Tan, Laundry Together?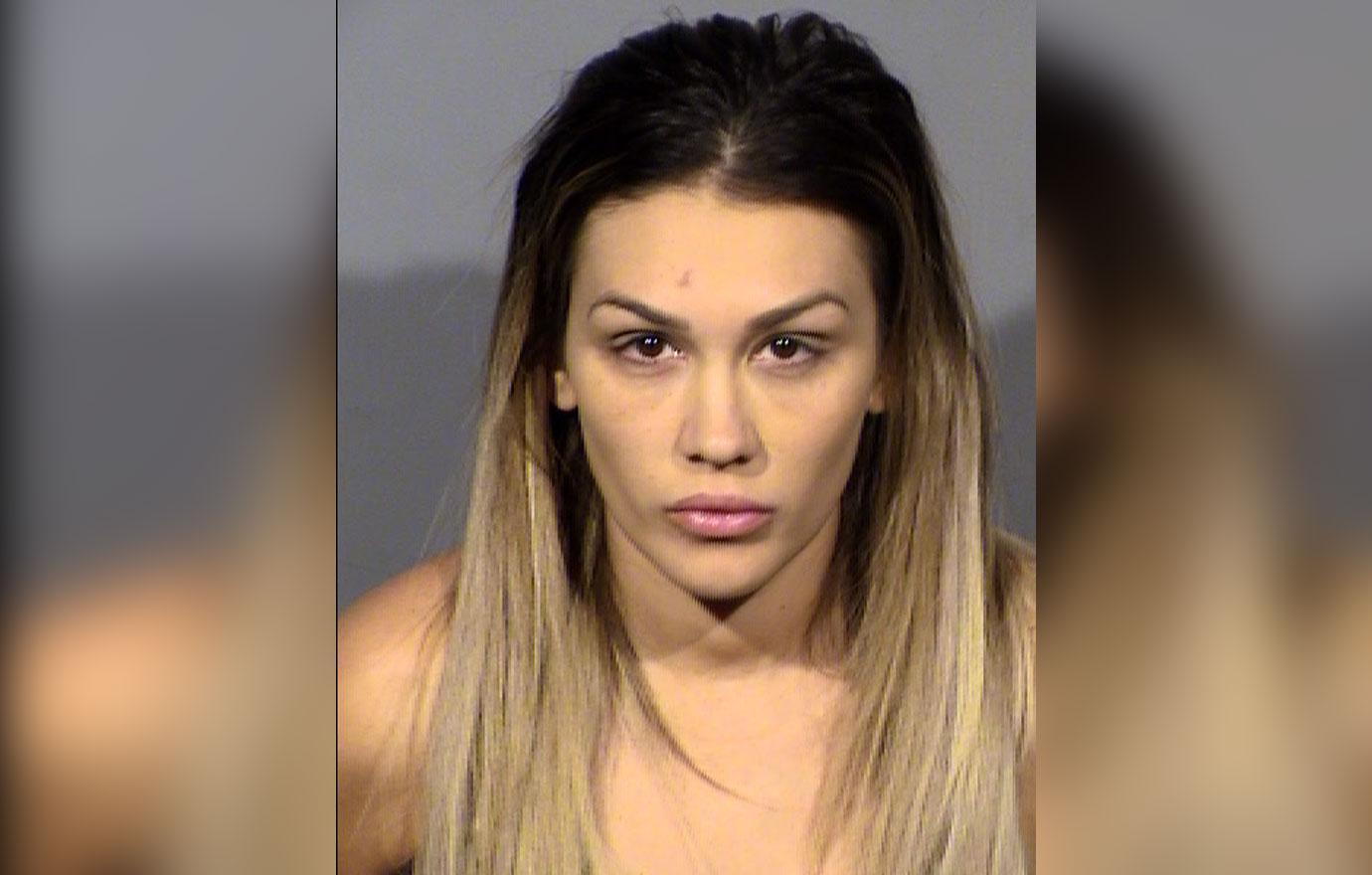 In April 2019, Ronnie and Jen posted happy photos of each other again!
Article continues below advertisement
Legal Woe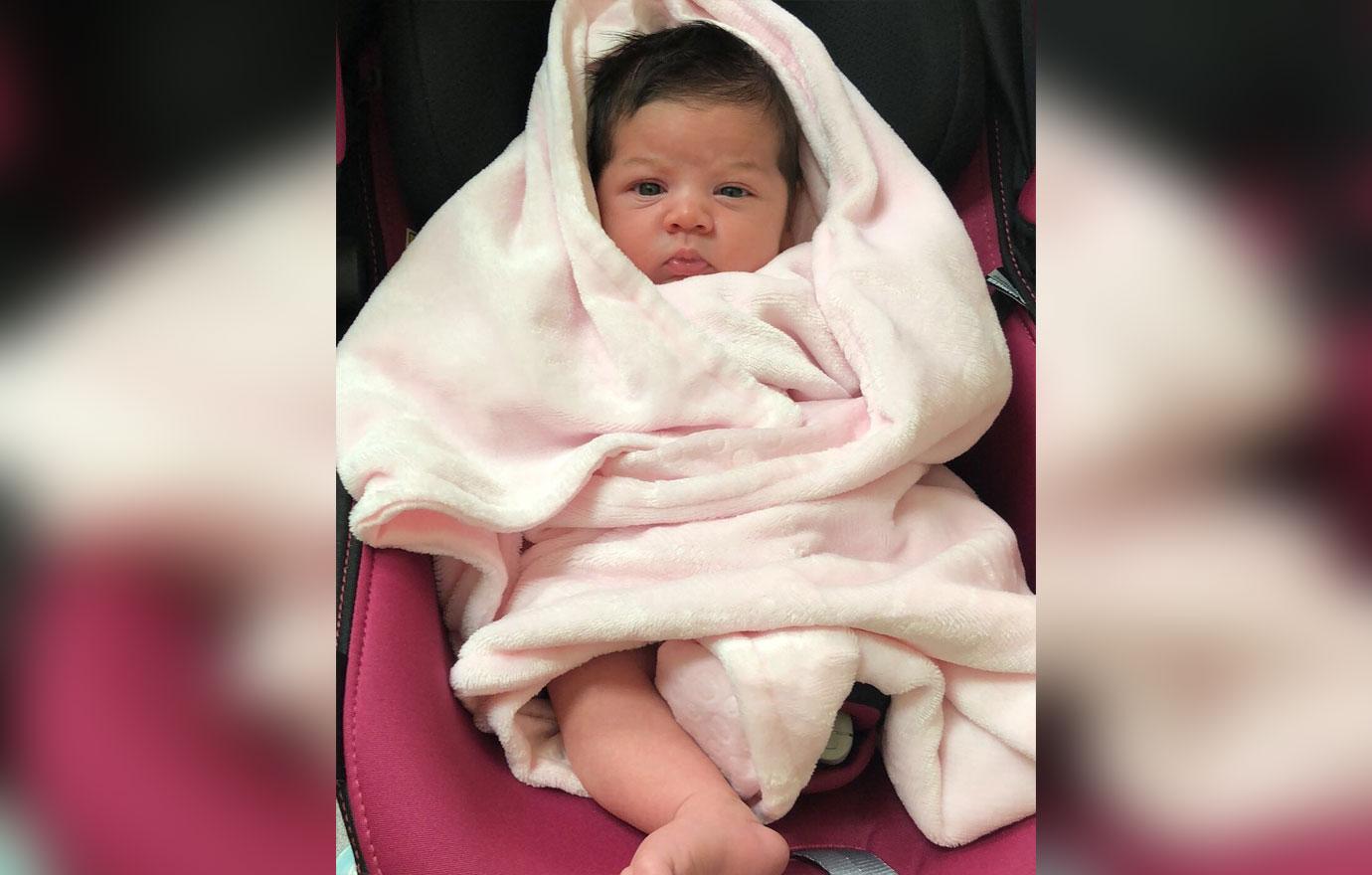 Article continues below advertisement
What's Next?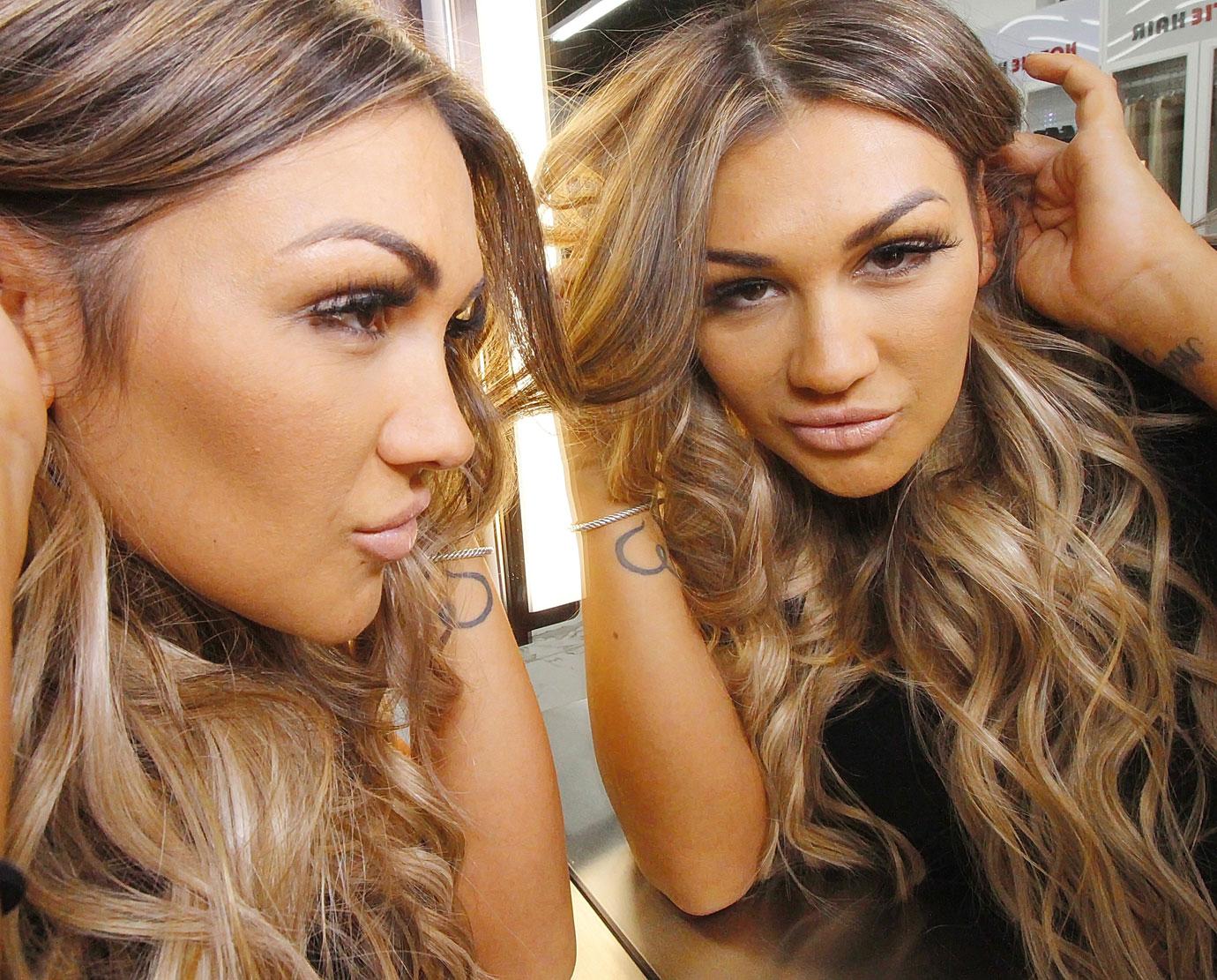 Jen told RadarOnline.com that she was shocked that she had an outstanding warrant from her New Year's Eve incident with Ronnie which led to her arrest this May. "It wasn't that big of a deal. It was just from some old s**t," she shrugged. In June, she paid tribute to Ronnie on Father's Day -- and then was back in his arms by the shore again!
Article continues below advertisement
Another Arrest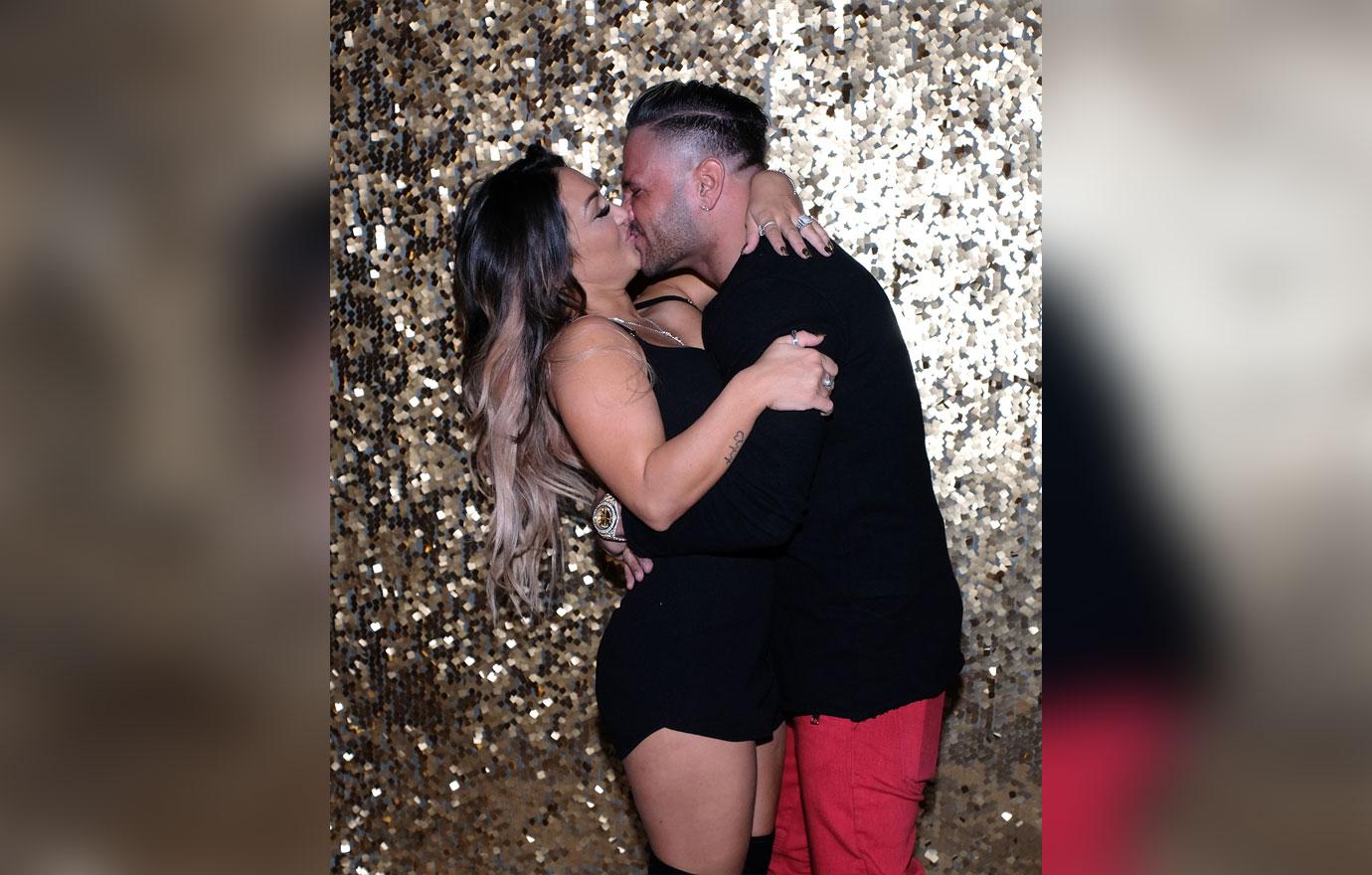 After a brief split, Ronnie and Jen got back together and put on the PDA at an event in Los Angeles on Thursday, October 3. Only hours later, he was taken into custody for allegedly striking Jen. Cops responded to their residence around 2:40am and witnessed Ronnie and Jen involved in "some kind of physical altercation." The MTV star was uncooperative when officers arrived to the scene. He was tased and placed in handcuffs. He was taken into custody for a felony charge of domestic violence.