Toxic Love? Ronnie Kisses Jen Harley On Red Carpet Before Explosive Battery Arrest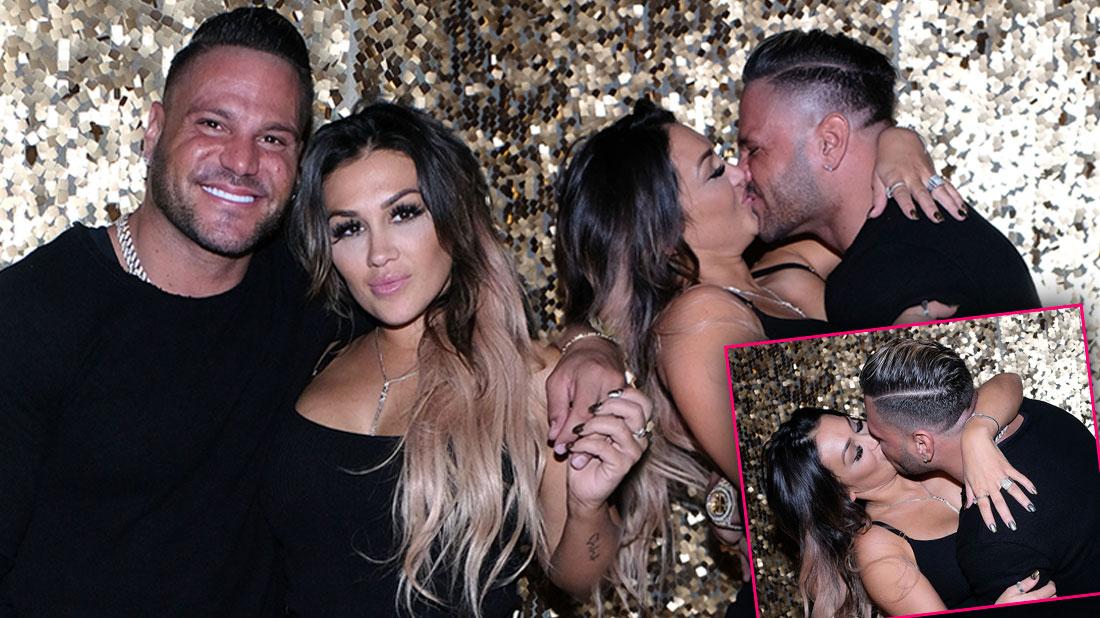 Ronnie Ortiz-Magro reunited with on-and-off girlfriend Jen Harley after their recent split and explosive cheating accusations.
This Thursday, October 3, the two were spotted holding hands and kissing while at the launch of Verge CBD in Los Angeles. They were all smiles and couldn't keep their hands off each other while posing for photos.
Unluckily for them, the joy didn't last long. RadarOnline.com can confirm the Jersey Shore: family Vacation star, 33, was arrested just hours later, following a "physical altercation."
Article continues below advertisement
The incident occurred this Friday morning, at around 2:40 a.m., at an Airbnb he was renting with Harley in Los Angeles.
"When officers on location, the suspect was uncooperative. Officers had to use a taser so there was minor use of force that occurred," the Los Angeles Police Department told RadarOnline.com.
He was arrested for felony domestic violence. The LAPD spokesperson said a child was at the location at the time, but he/she was not harmed.
Various outlets reported Ortiz-Magro punched his girlfriend after their night out, chased her with a knife and eventually got tased by cops for refusing to calm down. Harley reportedly ran out of the house screaming for help and causing multiple people onlookers to call 911.
According to reports, a shirtless Ortiz-Magro was carrying 18-month-old daughter Ariana Sky as he yelled at Jen to get back in the house. He later dropped the weapon and locked himself inside with the child. Police allegedly broke down the door, worried the young girl could be in danger.
Fox 11 captured footage of Ortiz-Magro being sent to the hospital in an ambulance, handcuffed to a stretcher, after the incident. Paramedics said Harley had visible marks on her face and her daughter sustained no injuries.
RadarOnline.com readers know Ortiz-Magro's arrest follows a string of nasty incidents in the couple's two-year relationship.
On New Years Eve, the stars got into a vicious fight that resulted in Harley throwing an ashtray at Ortiz-Magro and being arrested for battery. The charges were eventually dismissed.
In July, the reality star told reporters he and his baby mama were doing well again, and in August they attended the MTV Video Music Awards together.
Then, this September, Harley accused Ortiz-Magro of cheating, slamming him in a series of Instagram Stories.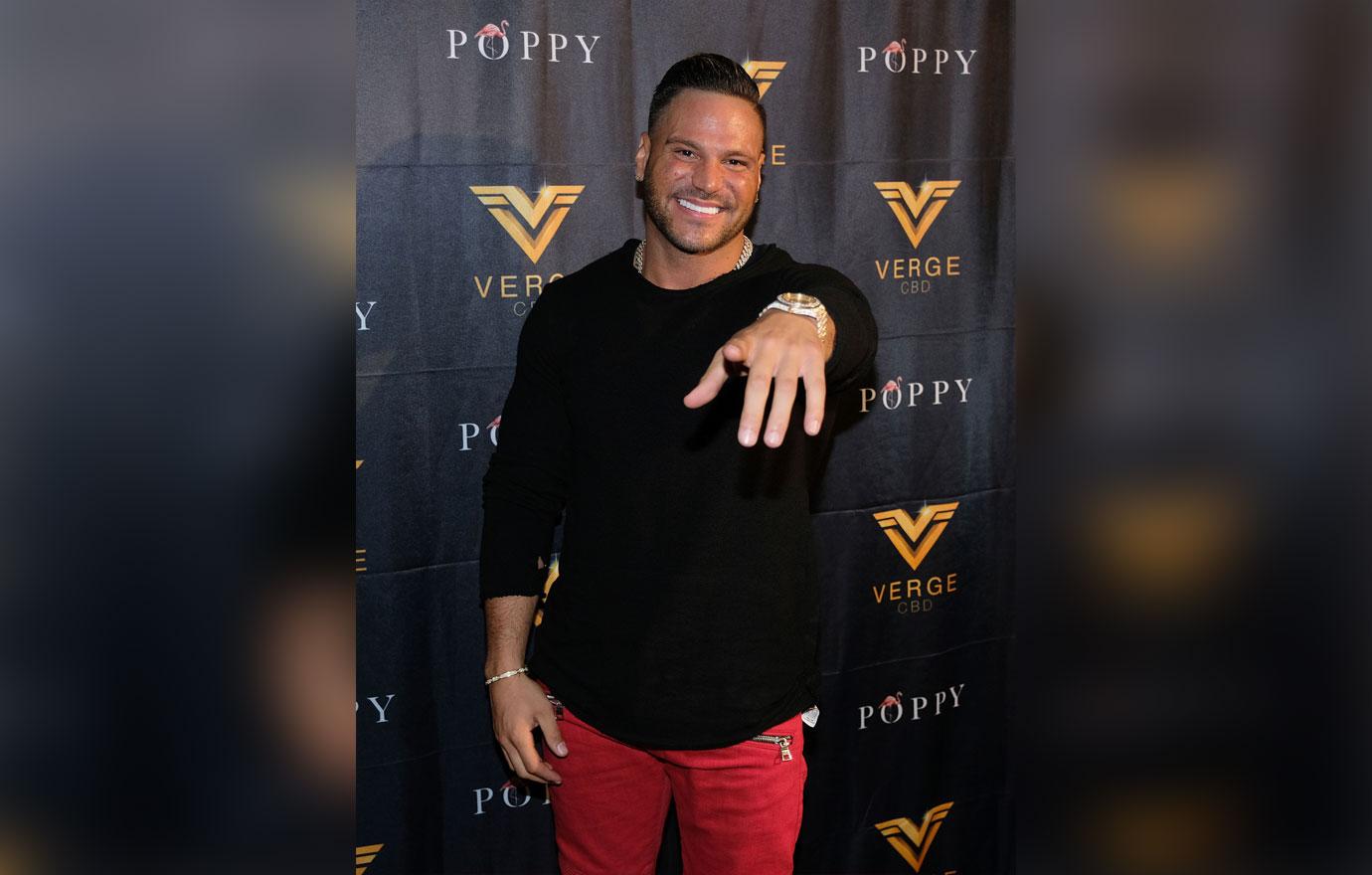 One shot showed the reality star on a boat with another woman. "Is this love?? Or is this a mistake?" Harley wrote.
Infidelity Scandal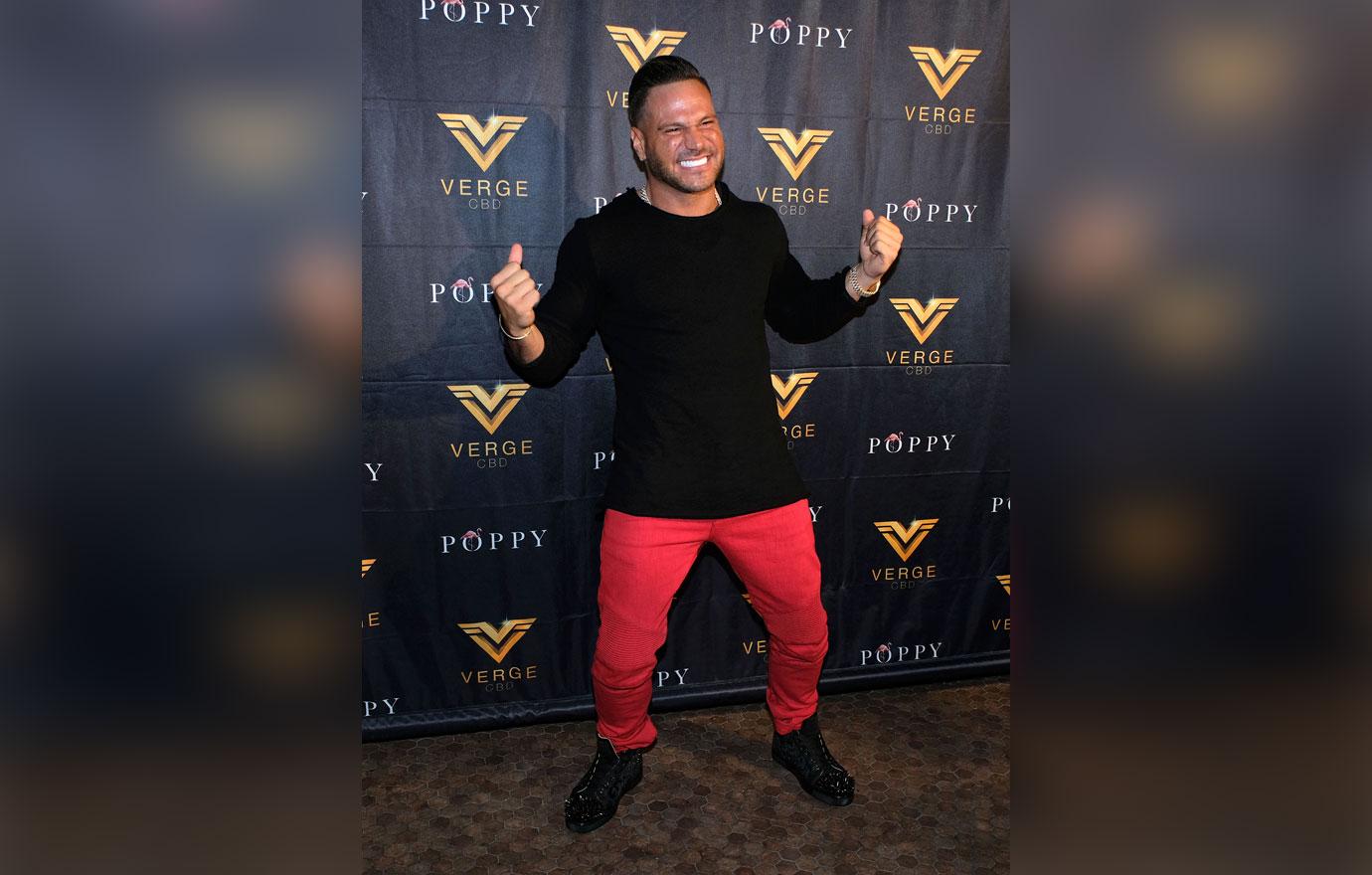 The mystery woman had her arm wrapped around Ortiz-Magro — who RadarOnline.com readers know has been spotted partying with friends and drinking booze since his stint in rehab.
Fight Gets Nasty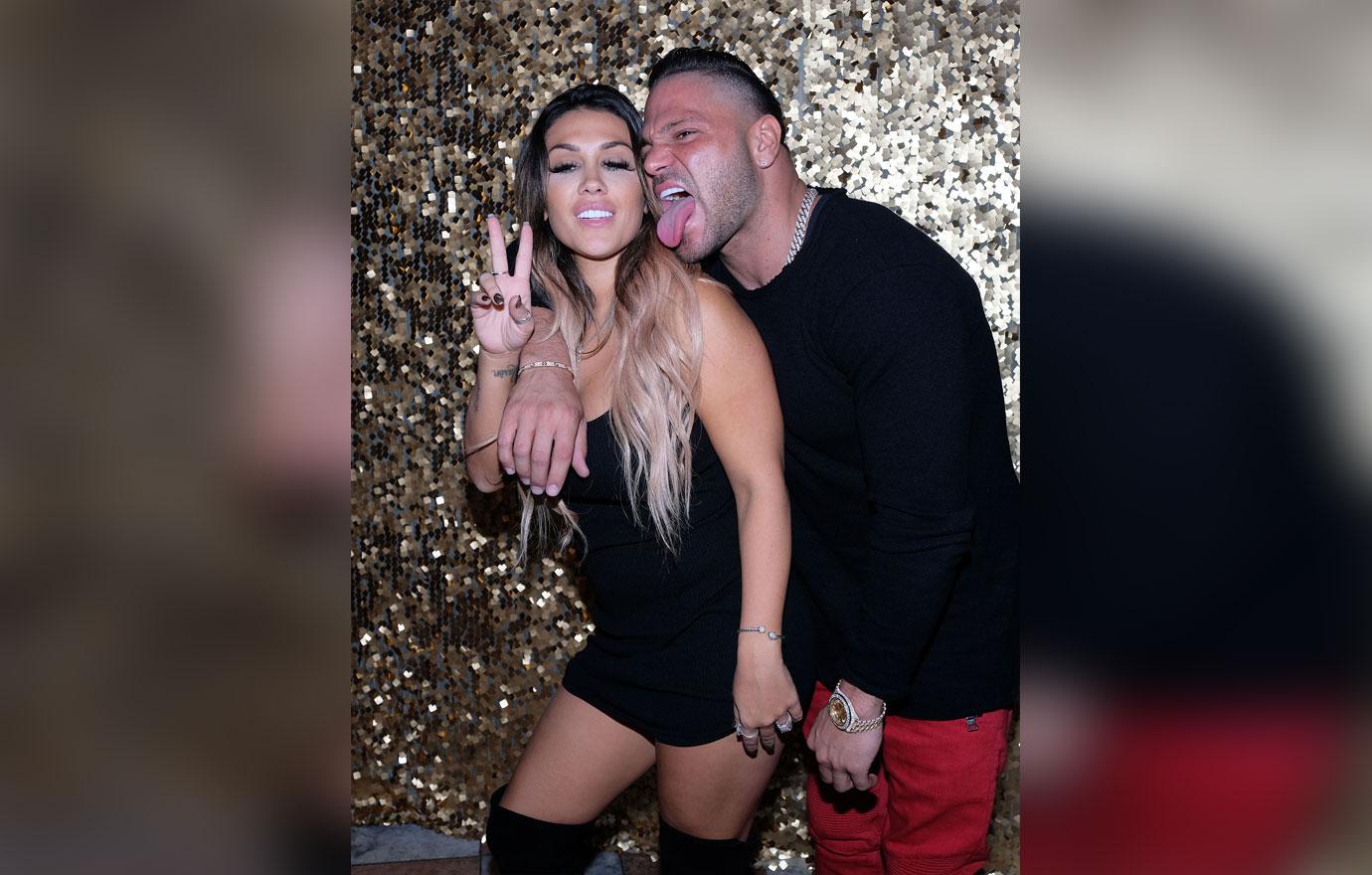 "This is Ron this weekend with another girl again," Harley wrote.
Article continues below advertisement
Not Guilty!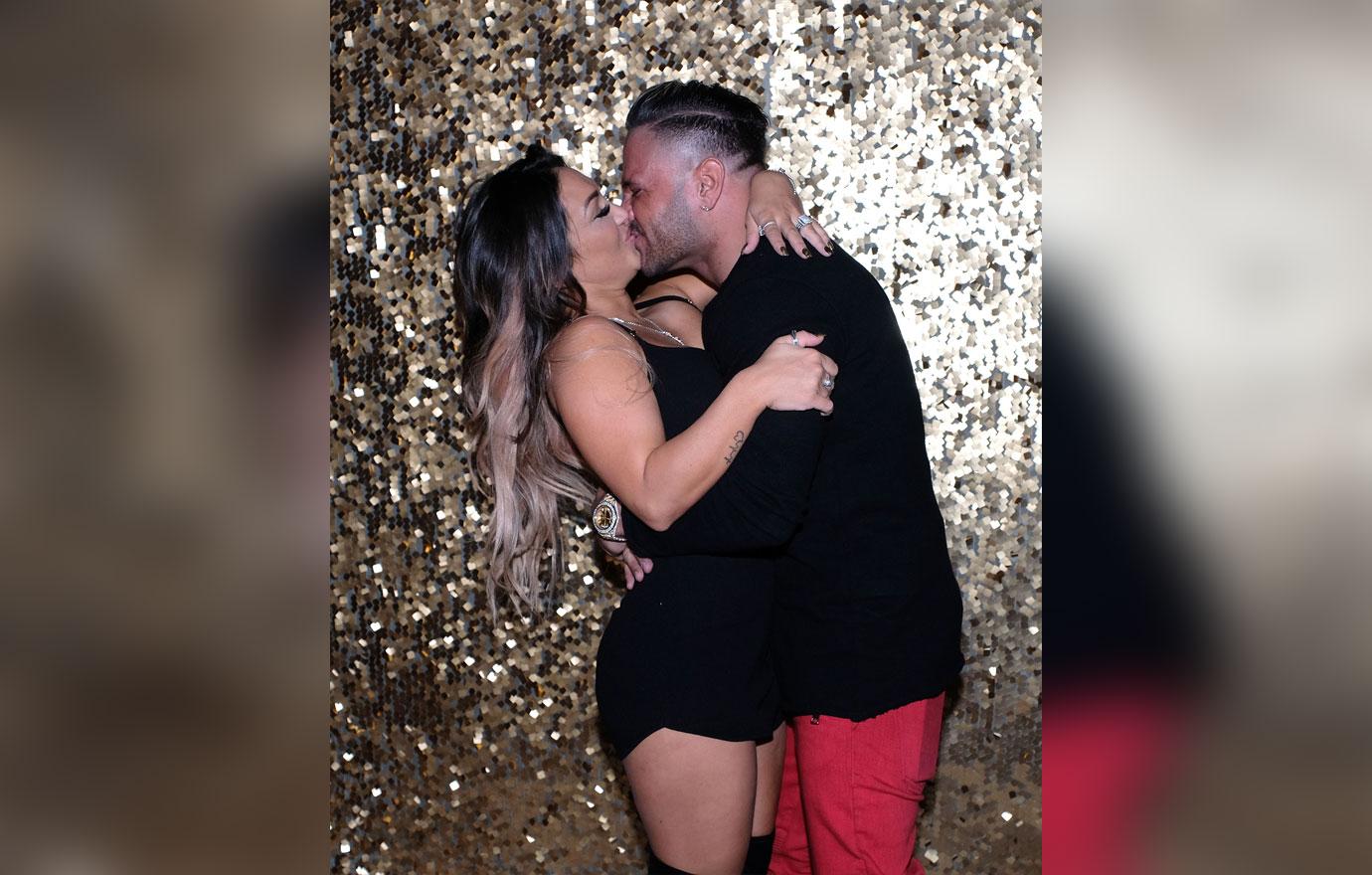 While Ortiz-Magro has not commented on Harley's cheating allegations, a source told Us Weekly that the woman is just his friend, and "Ronnie did not cheat."
Article continues below advertisement
In Deep Water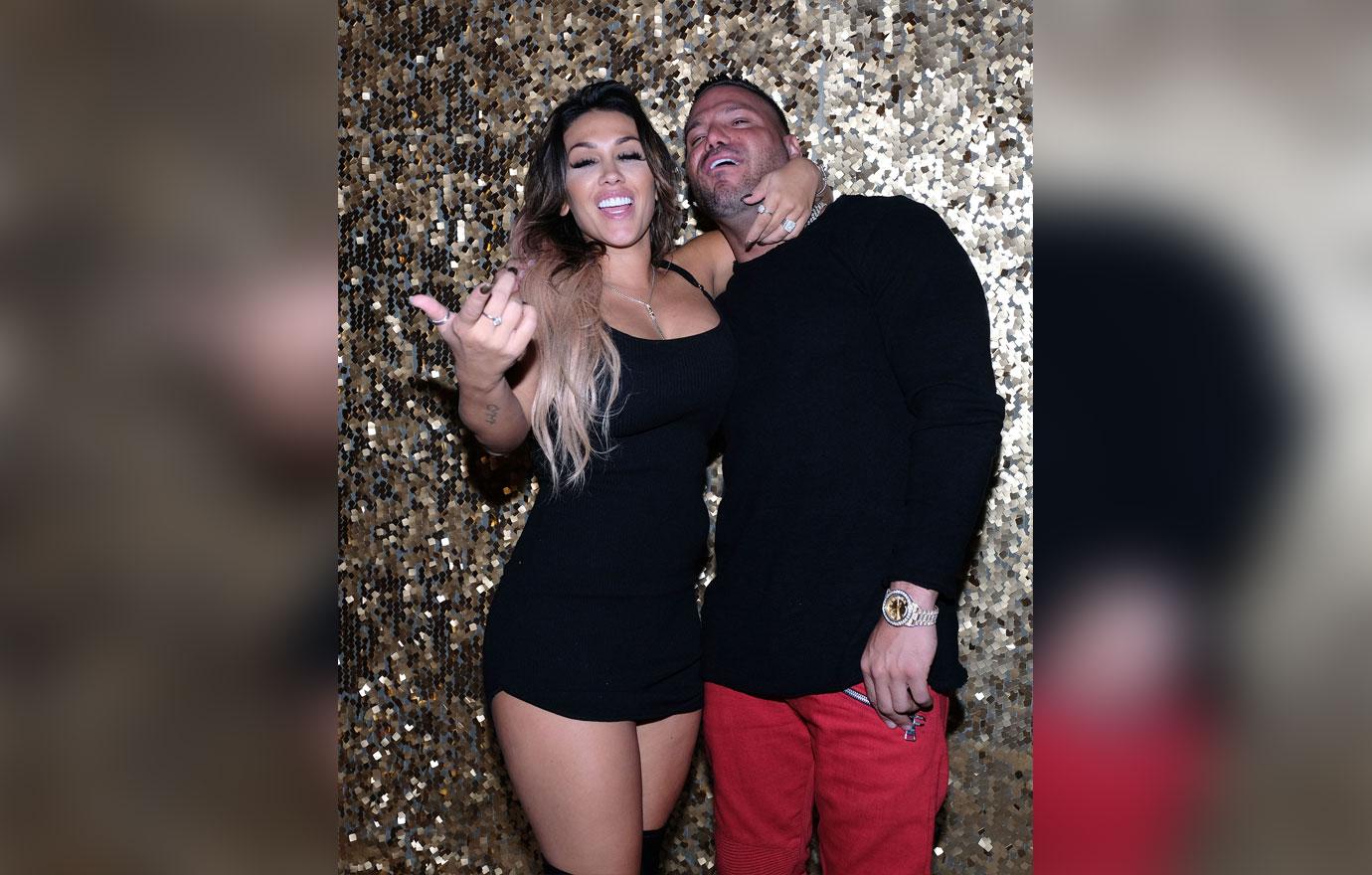 Also on her Instagram Stories, Harley shared snaps of Ortiz-Magro swimming in a bathtub with a woman, and another photo of him cuddling up to a different woman on a couch, while filming Jersey Shore: Family Vacation.
MORE ON:
Ronnie Ortiz-Magro
Article continues below advertisement
Double Trouble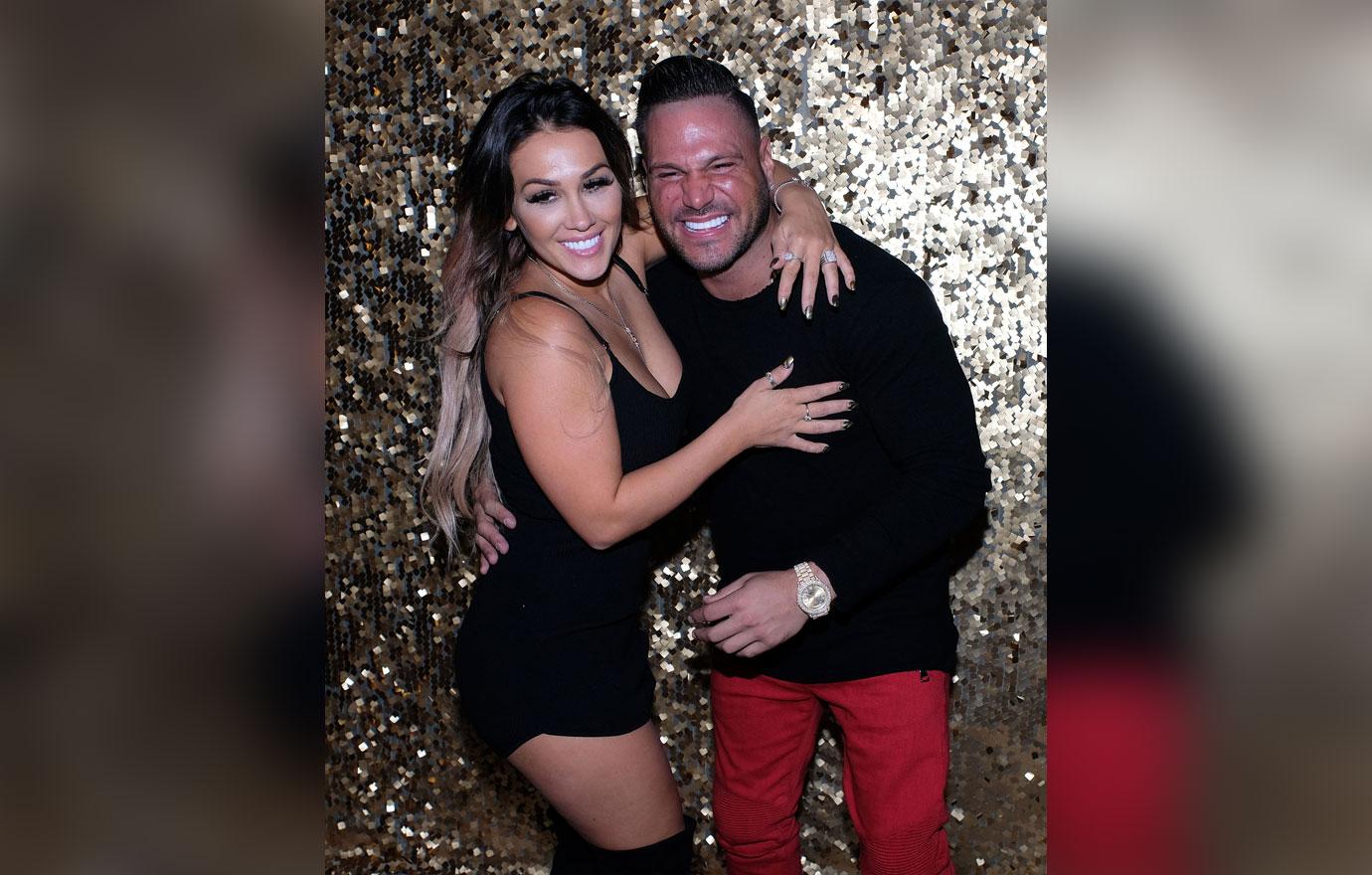 She even posted a side-by-side photo of her and Ortiz-Magro's alleged lover — whom she says is named Robin — and her, wearing the same black swimsuit.
Article continues below advertisement
Under Fire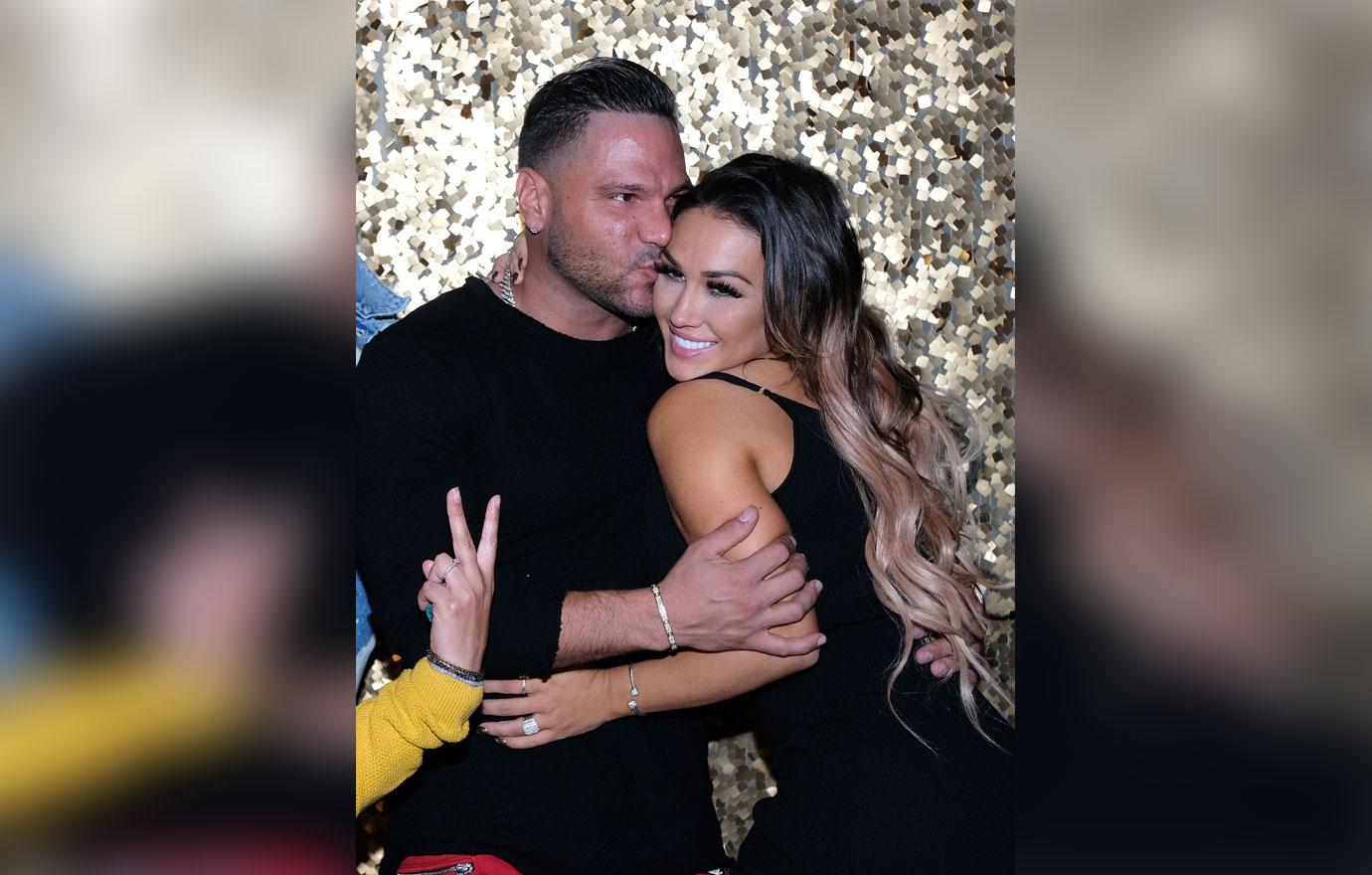 "Who wore it better," she captioned a poll with the options "the groupie" and "baby mama."
Article continues below advertisement
All Is Well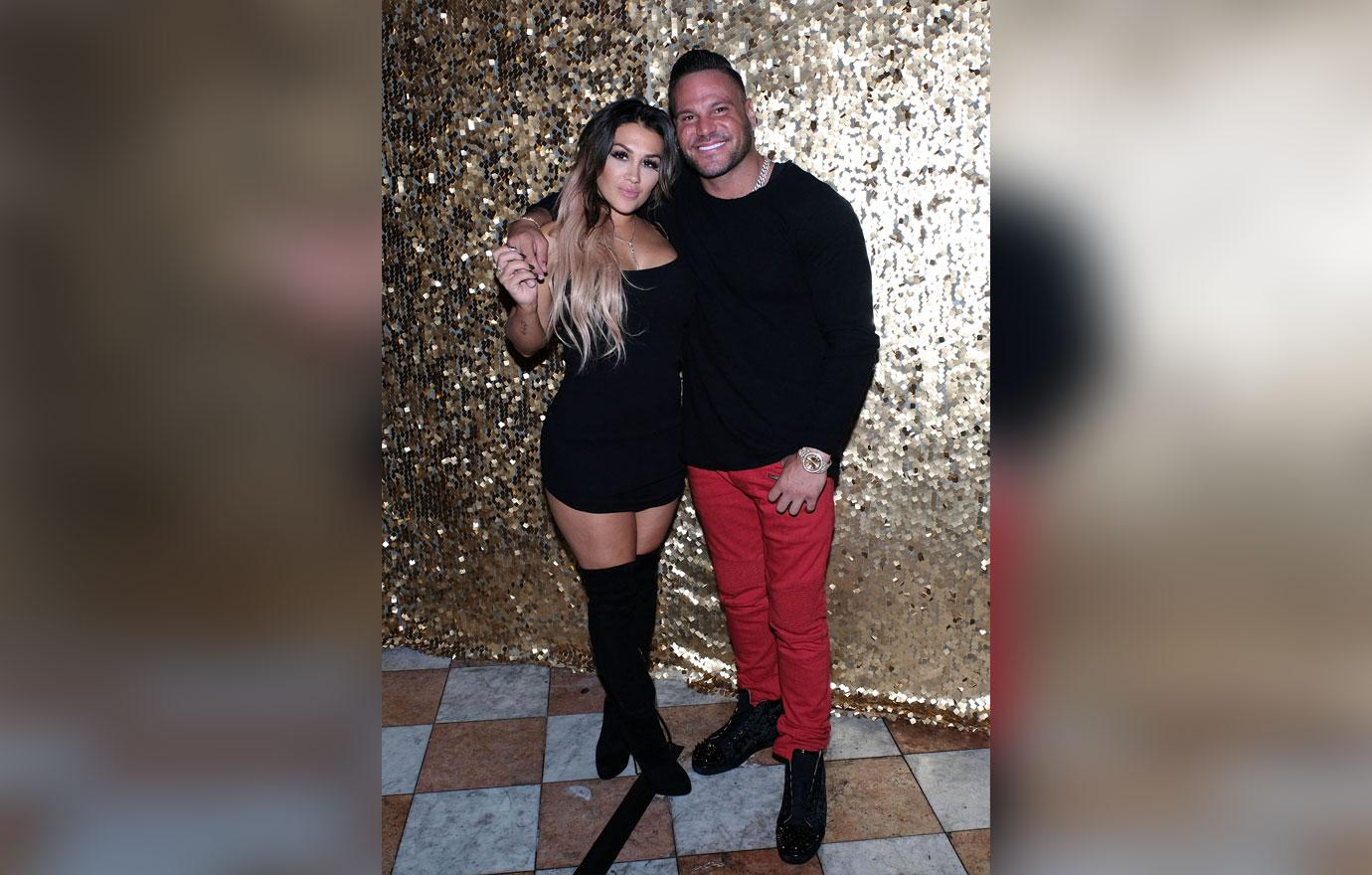 Despite it all, the two reunited this October and looked loved-up as ever on the Verge CBD red carpet.
Article continues below advertisement
Mom & Dad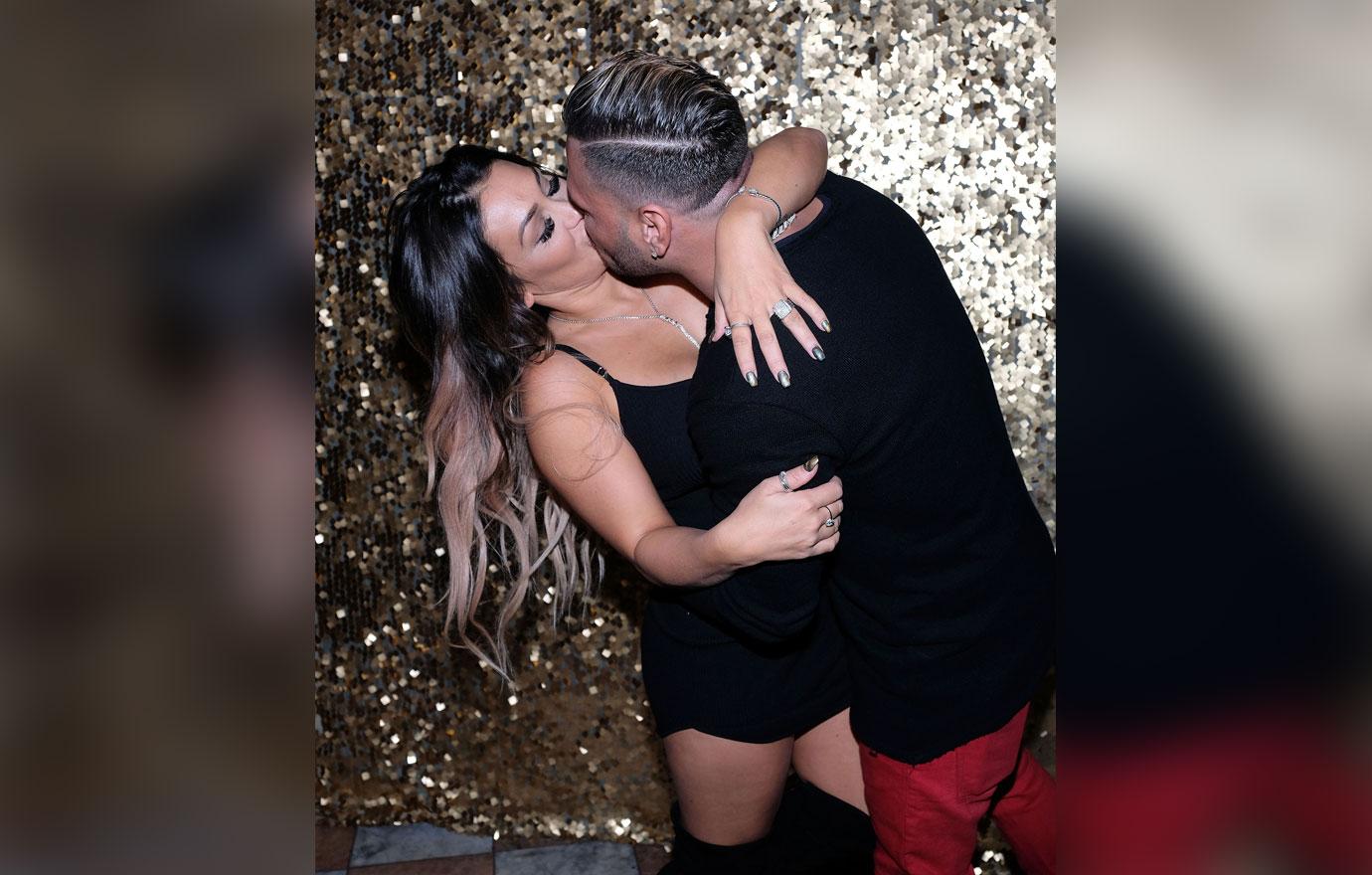 They couldn't hide their love for each other as they smooched on the carpet.
Article continues below advertisement
PDA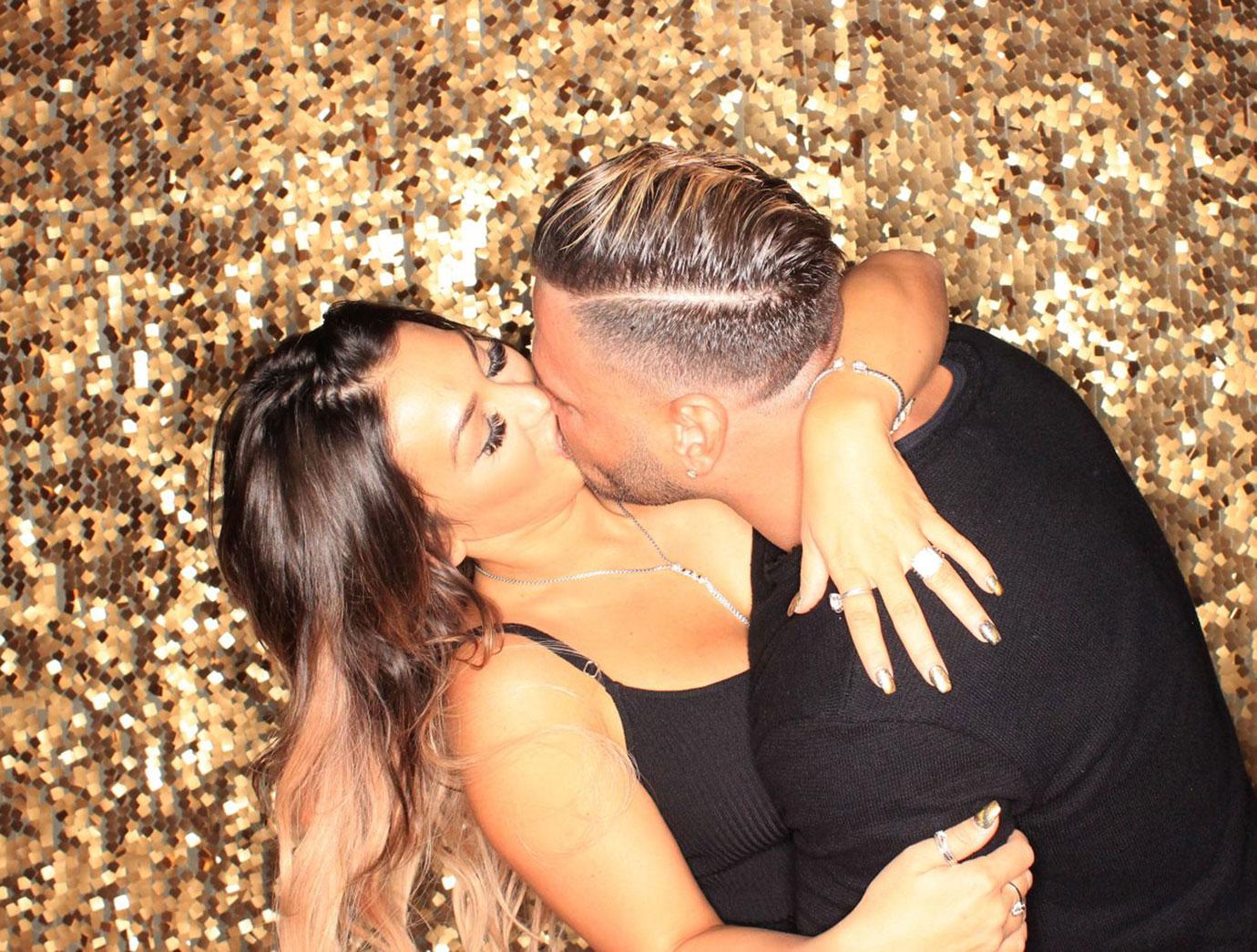 And they didn't care who watched.
Article continues below advertisement
Drama Continues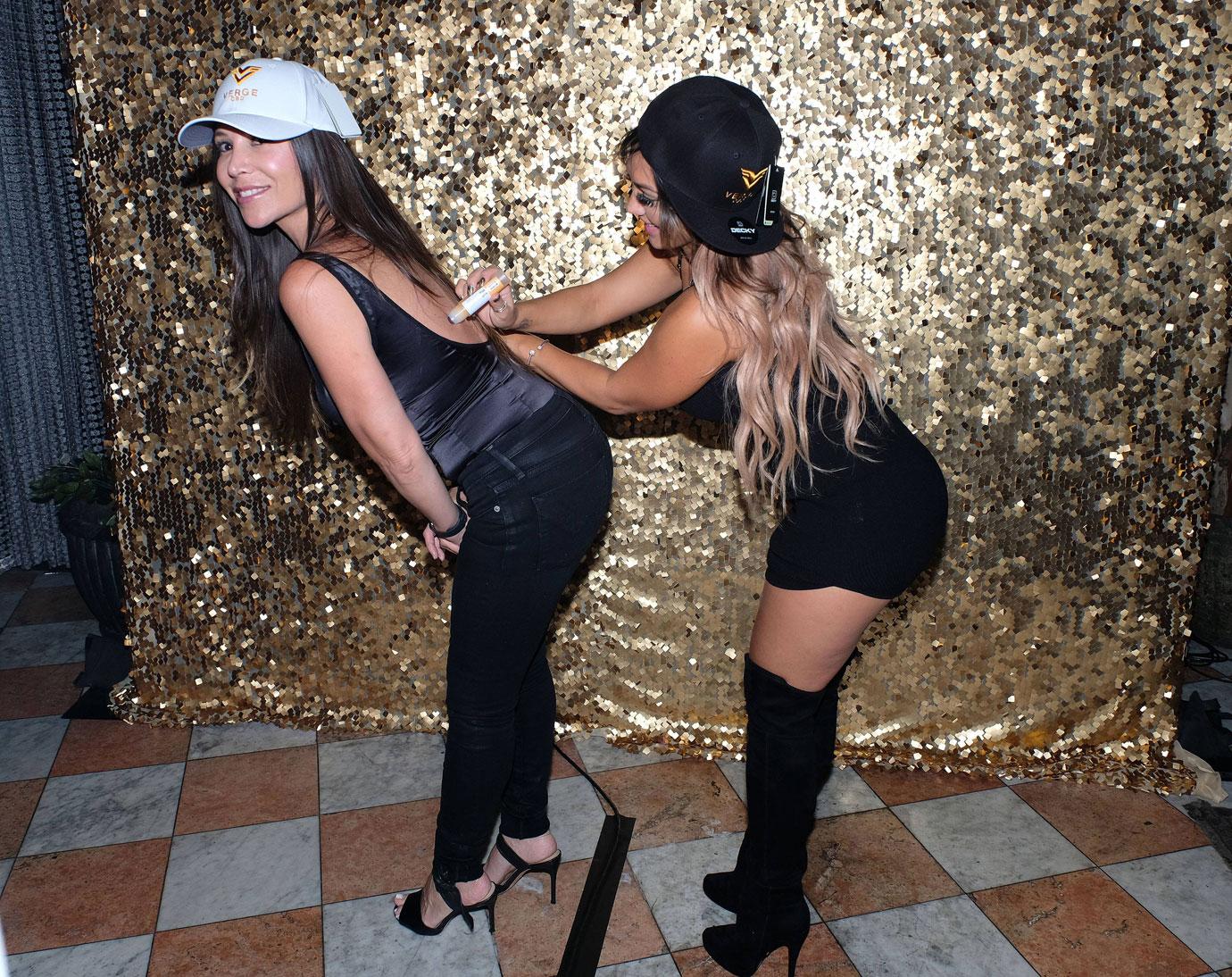 Later that evening, however, chaos ensued once more, and Ortiz-Magro was arrested.