Gypsy Rose Details Steamy Prison Kiss With Fiancé, Says She Hopes For Lavish Wedding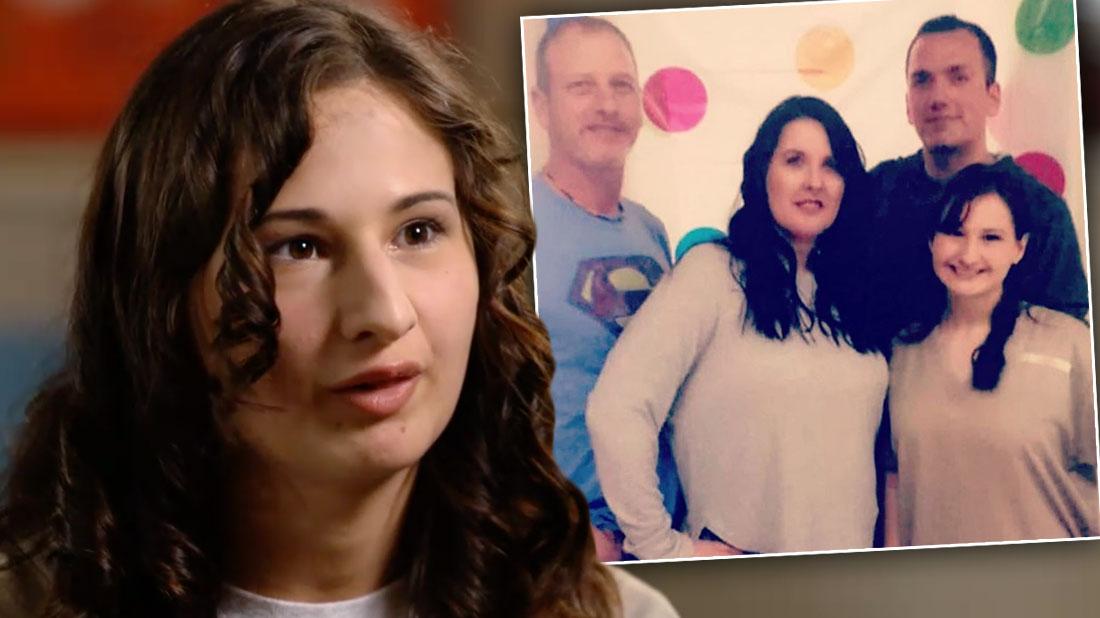 Gypsy Rose Blanchard's wedding is back on after a brief split from her fiancé, and now, the jailbird is giving new details about their steamy romance, intimate relationship, and future.
Speaking to E! News, Gypsy, 27, revealed her relationship with husband-to-be Ken started back in 2017 when he sent her a letter to prison after watching the HBO documentary Mommy Dead and Dearest. She wrote him back, and it didn't take long before they began writing each other on a weekly basis.
Article continues below advertisement
Soon, the letters turned to phone calls.
"We would spend hours on the phone. I talked to him like I had known him my whole life and vice versa. It wasn't too late after that that I sent him a visitation form to come and visit me. He came and it was kind of a funny story but within the first thirty minutes he leaned over and gave me the most wonderful kiss of my whole life," said Gypsy.
She added that while physical contact is nearly prohibited in prison visitation rooms, their chemistry was instantaneous, and they couldn't hold back.
"The level of physical contact that is allowed is limited to holding hands and a brief hug, and a closed mouth kiss. The kiss he gave me was quite passionate. I looked at him and was like, 'I didn't even know you liked me like that', and he said 'Yeah, I have for a while'. And I'm like, 'I have for a while too,'" she recalled.
Gypsy admitted that her 10-year prison sentence caused her insecurities when she began dating Ken.
Article continues below advertisement
"You don't want to start a relationship when you have X amount of years in prison. It seems a little unfair to the other person," she said.
RadarOnline.com readers know Gypsy is serving 10 years after pleading guilty to second-degree murder in the June 2015 stabbing death of her mother, Dee Dee Blanchard. In court, Gypsy said her mother abused her for years, convincing her that she was terminally ill, and giving her medicine she didn't need, in order to keep her feeling sick.
Despite it all, Ken has been extremely understanding, and has made it clear he is in it for the long run.
"He was just like, 'I want to be a support in your life', and I'm the first girl that he has ever told, 'I love you' to," she said.
Gypsy has met her fiancé's mother, and her dad and stepmother have met him. Both are very supportive.
"Kristy and Ken have been Facebook friends for two years now. Ever since I started talking with Ken, I told Kristy, 'Hey, friend this guy on Facebook, we are really good friends right now'. They've known each other for a while," she said, adding that when her father met Ken during a prison visit, he gave him his blessing to marry her
MORE ON:
Gypsy Rose Blanchard
Article continues below advertisement
Speaking of their engagement, Gypsy said Ken proposed to her during a visit in October. They had spoken about it previously, so it did not come as a surprise. At the time, Ken gave her a silver band, which was unfortunately confiscated in prison.
After that, they planned to wed in the prison visitation room. She said they were hoping for a simple January 2020 ceremony, but now, they are unsure of when it will happen, or where. Her father, Gypsy said, would rather they get married once she is released.
Gypsy said that while she and Ken are still in engaged and very much in love, their brief breakup came after a series of difficulties involving her life in prison. When inmates were given new phone call time limits, their long-distance relationship got more difficult, and the two needed time to think without worrying about their relationship. This was only heightened by the fact that Ken lives far from the prison and could only visit her every three months.
Article continues below advertisement
Now, however, they are back together, and continuing to plan their future.
Speaking of what she'd like her ideal post-prison release wedding to look like, Gypsy said: "I think I envision what every woman envisions her wedding to be. I have always wanted in my mind, an outdoor ceremony, possibly in a gazebo."
She asked Ken to get her a bridal magazine subscription, for ideas, and has even become addicted to watching Say Yes To The Dress.
As for what she wants her dress to look like, Gypsy said: "I don't want a poofy dress, I think I want something pretty but not too, too much."
"Silky with probably a lot of bling," she added. "I don't need to pull off anything too long—I'm short, pushing 5 foot. So something simple, yet elegant."
And for what will come after the wedding, Gypsy admitted she is hoping to have two or three kids with her future husband!
But for now, as she awaits her release, Gypsy is focusing on finishing her GED, continuing to work as a photographer in the prison, and planning her nuptials.
"I would just like to say that Ken and I are happily engaged and he is not only my fiancé but my best friend as well. He brings nothing but love and positivity to my life and I look forward to what the future holds for us together," she said.