Deadly Drug Ring Headquartered In Kennedy Home Before Saoirse Overdose Tragedy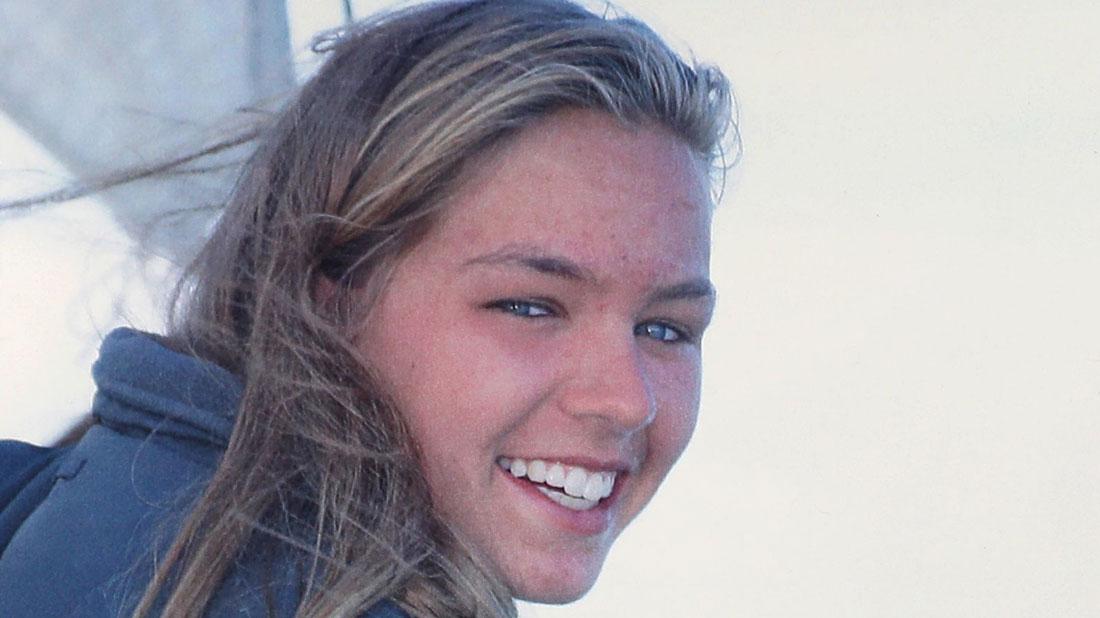 Robert F. Kennedy's grand­daughter died in a suspected overdose after getting hooked on heroin and fentanyl-laced drugs she bought at a house owned by the Kennedy family.
That's the claim of a local drug dealer, who spoke to RadarOnline.com about the tragic death of Saoirse Kennedy Hill on August 1 at age 22.
The dealer claimed the only child of RFK's daughter Courtney and husband Paul Hill had bought drugs dealt from a house in Hyannis Port, Mass., that was raided by cops in 2017.
Article continues below advertisement
The house is owned by a corporation managed by Kennedy cousin Robert Shriver III.
According to the dealer, Saoirse was more comfortable buying drugs from a house she was familiar with and this set her on a downward spiral.
"Drug use was something the Kennedy girl had started to dabble in, but it unfortunately reached the point where she became a full-blown addict," the dealer spilled to RadarOnline.com.
According to the source, it's likely that Saoirse had unknowingly ingested the powerful drug fentanyl after it had been "cut" with prescription drugs like clozapine or Ativan. The combo affects the respiratory system and has been fatal to many addicts in the area.
"The drug bosses were selling drugs on the Shriver property thinking it was safe," said the source. "Saoirse didn't fit the description of someone who would go to dealers in the hood. She felt safer getting her drugs from her own relative's house, but it doesn't matter where you buy them. They're deadly drugs."
There is no suggestion that the elders in the Kennedy or Shriver families were aware of illegal activity at the house until the 2017 raid.
Article continues below advertisement
At that time police arrested Trevor Gonsalves-Rose and Troy Monteiro and recovered approximately 0.4 pounds of fentanyl — worth about $40,000 — hidden in the home and buried on its private beach.
Monteiro's girlfriend, Ariel Price-Perry, was also arrested for allegedly trying to destroy evidence.
The compound's caretaker, Kadi Kannally, 44 — who Cape District Attorney's Office spokesperson Tara Miltimore said allowed the drug peddlers to work out of the house — was also busted. Gonsalves-Rose, Monteiro and Kannally were sentenced to prison time on drug charges.
After the bust at the Kennedy property, Saoirse used her connections to find another dealer, said the source.
"Once you deal with one dealer, it wouldn't have been hard for her to find another. This is a very small community. It's not New York City or Boston — it's Cape Cod," the source said.
In the latest Kennedy family heartbreak, Saoirse was discovered limp and lifeless at the Hyannis Port home where she'd lived with her grandmother Ethel Kennedy.
The Boston College co-ed had admitted to struggling with "deep sadness" and suicidal thoughts before her death. In a student newspaper essay, she also hinted at devastating abuse, writing in 2016: "Someone I knew and loved broke serious sexual boundaries with me."
As RadarOnline.com previously reported, Saoirse's cause of death is still undetermined, and toxicology testing is underway.
She was buried next to her late aunt Mary Richardson Kennedy, who committed suicide in 2012.