Saoirse Kennedy's Father Conquers Fear Of Swimming To Pay Tribute To Late Daughter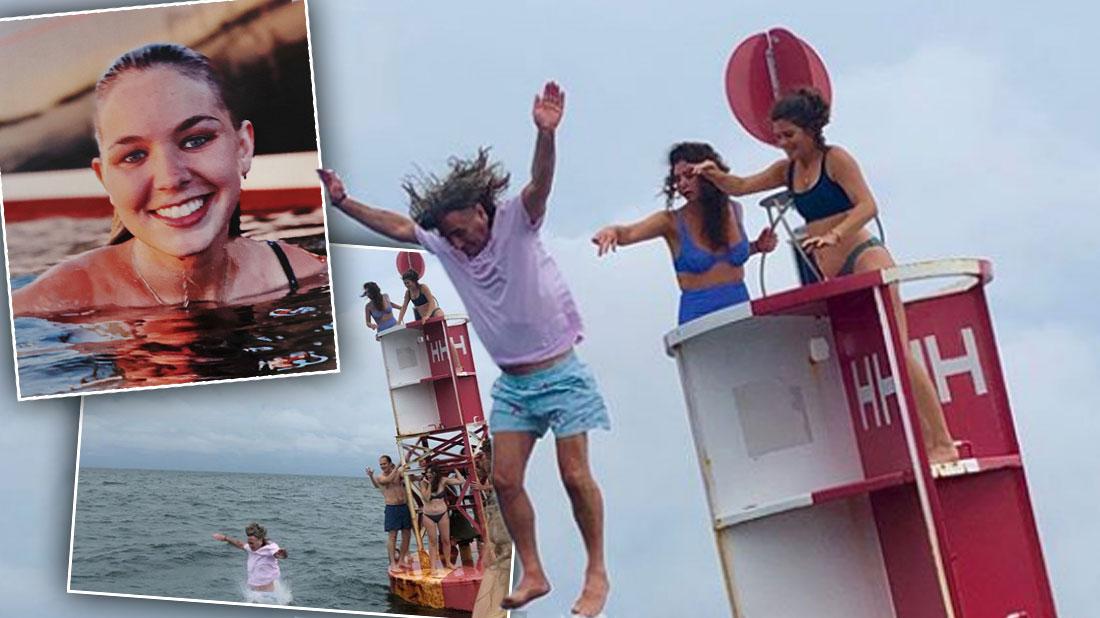 Saoirse Kennedy Hill's love of the ocean is rubbing off on her loved ones just one week after her sudden overdose death, RadarOnline.com has learned.
The 22-year-old daughter of Courtney Kennedy and Paul Michael Hill was found unresponsive at the family's Hyannis Port, Mass. compound on Aug. 1 and later pronounced dead at Cape Cod Hospital. Now, RadarOnline.com has learned that Saoirse's father paid tribute to his late daughter on Wednesday, Aug. 7 by jumping into the ocean despite not knowing how to swim.
Article continues below advertisement
"Saoirse's Dad, Paul Hill, has a terror of both heights and water," Robert F. Kennedy Jr. captioned an Instagram photo of Paul as he leaped into the ocean from a tall buoy.
"Having grown up in the catholic ghetto of the Falls Road in Belfast, and spent most of his adult life in 38 British prisons, he never learned to swim," Robert Kennedy Jr. continued. "Nevertheless, he wanted to jump off the HH buoy in Saoirse's honor. He asked us to be there to rescue him when he hit the water."
Robert Kennedy Jr. then shared a photo of Paul's "baptism" as his body hit the Atlantic Ocean in Hyannis Port. Family members cheered with Saoirse's dad as he was "rescued" with an orange life raft.
Article continues below advertisement
On Monday, Aug. 5, loved ones gathered at the Our Lady Victory Church in Centerville, Mass. for the Kennedy grandchild's funeral. The church stands less than five miles from the family compound where Saoirse passed away.
According to reports, Saoirse was buried next to Robert F. Kennedy Jr.'s second wife, Mary Richardson Kennedy, who took her own life in 2012.
The Barnstable Police and State Police detectives are still investigating the Kennedy grandchild's alleged overdose.